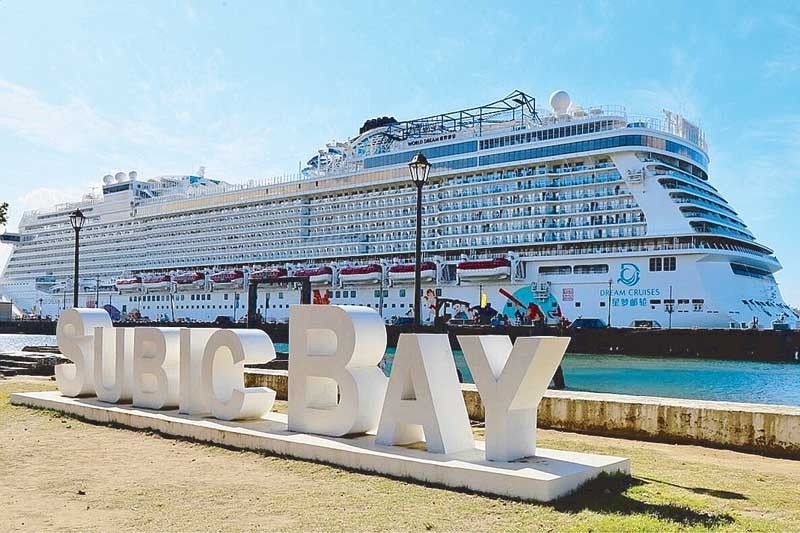 The luxury cruise ship World Dream regularly docks at Subic Bay.
Subic emerges as cruise ship hub
Bebot Sison
(The Philippine Star) - January 25, 2019 - 12:00am
SUBIC BAY FREEPORT, Philippines — With six vessel arrivals scheduled for the month of January, this premier free port expects to be the newest cruise ship destination and top anchor tourist attraction in the country.
Last week, Subic Bay welcomed for the third time this year the cruise ship World Dream, the flagship of the Chinese premium brand Dream Cruises owned by Genting Hong Kong.
The ship is set to be back here on Jan. 30 while another Subic regular, the Italian-flagged Costa Atlantica owned by Costa Crociere, booked arrivals for Jan. 15 and 29.
"Right now we're experiencing a phenomenal influx of cruise ships, and this is really a strong start for Subic, which recorded 17 arrivals last year," said Subic Bay Metropolitan Authority (SBMA) in a statement.
"We are very happy that our cruise ship program is really picking up, and this is just the start. By next month we hope to see more cruise ships coming in and some of them would be staying here in Subic overnight," SBMA added.
According to SBMA, an average of 3,000 tourists disembark at Subic from each visiting cruise ship and go on tours to various attractions in the Subic Bay Freeport Zone, Olongapo City, Clark Freeport Zone and the nearby provinces of Zambales and Bataan.
Last year, the Central Luzon Regional Development Council cited the SBMA for developing Subic into a premier cruise ship destination and noted that cruise ship arrivals in Subic had generated more than P85 million worth of economic activity in the first eight months alone.