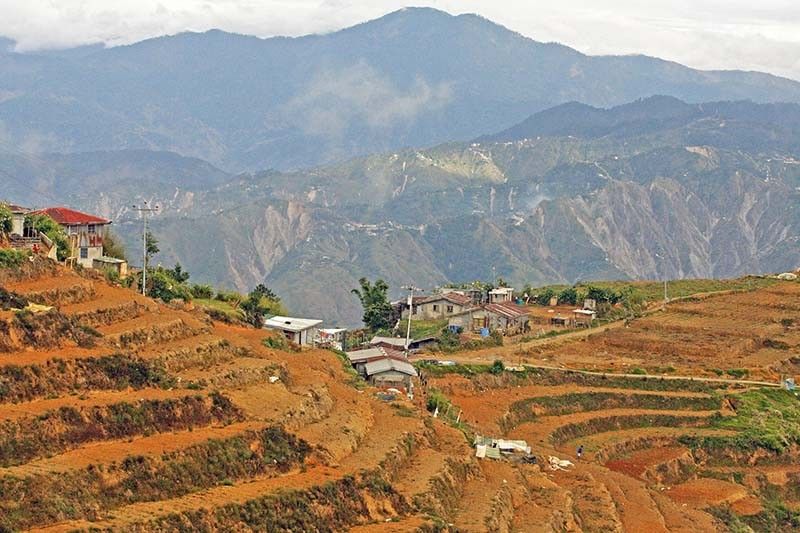 Mount Sto. Tomas was the location of the hit TV series "Forevermore" but was closed to tourists over environmental issues.
Artemio Dumlao
Benguet town hopes to open 'Forevermore' mountain to tourists again
BENGUET, Philippines — Scenic Mount Sto Tomas, location of the "Forevermore" television series, will be opened to tourists anew.
Tuba Mayor Ignacio Rivera said that once the local government has met its obligation to provide tourism-related amenities and facilities to ensure the sustainable preservation and protection of the forest reservation, Mount Sto Tomas will again welcome visitors.
The mayor said the completed forest and land use plan of the reservation requires the town to provide comfort rooms, a solid waste disposal area and other facilities to cater to the basic needs of the tourists. The town also needs to identify the places that tourists will be allowed to visit, to avoid the destruction of the area.
"We will allocate the needed funds in our supplemental budget to start the implementation of our mandated duties and responsibilities in ensuring the good state of the reservation amidst the expected influx of tourists once it will be opened for tourism purposes," Rivera vowed.
The implementation of the forest and land use plan for Mount Sto. Tomas was done by the Environment department in close coordination with the Tourism and Agriculture departments, the local government and the barangays within the over 3,000-hectare forest reservation.
Rivera explained that one of the issues that must also be addressed by the local government is allocating parking areas since roads could be clogged by vehicles parking on the shoulder.
The mayor said residents of communities within the reservation will be obliged to practice agro-forestry so that their plantation sites will be an added attraction for visitors to fully appreciate the beauty of nature while having a 360-degree view of Baguio City and the lowland provinces of La Union and Pangasinan.
Mount Sto. Tomas was closed to tourists after the Supreme Court issued a Writ of Kalikasan in 2014.
Religious leaders had questioned the destruction of the forest reservation by "developments" introduced by a private resort owned by former Rep. Nicasio Aliping. They said more than 700 assorted tree saplings and seedlings were cut and that earth-moving activities were silting the sources of potable water of the Baguio Water District.
Rivera stressed that tourism is one of the major resource-generating activities in the town so the local government is eager to work for the opening of a portion of Mount Sto. Tomas to visitors.