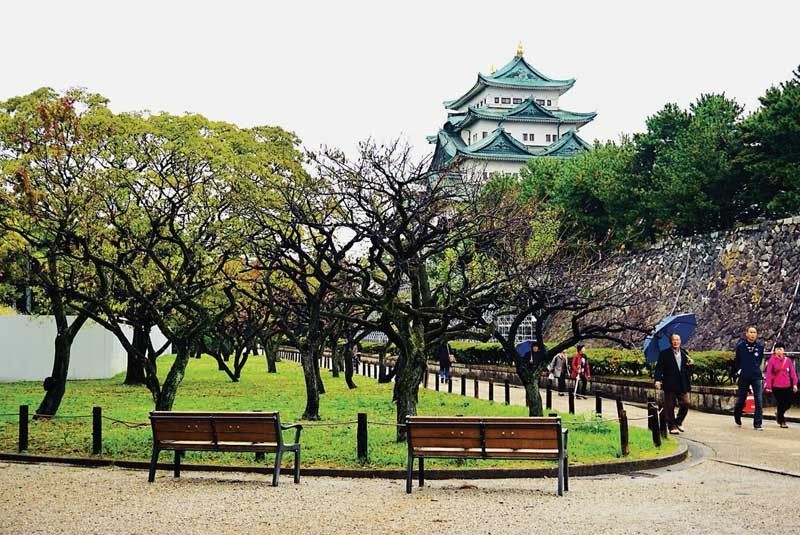 Nagoya Castle, a Japanese castle located in Nagoya, central Japan
Photos by Mick Atienza
Six days in Japan: Fuji, Donki & more
Mick Atienza
(The Philippine Star) - December 16, 2018 - 12:00am
It was just last summer when I first had the chance to visit Japan. We went on a family vacation in June to tour the Kansai region and experience the beautiful cities of Osaka, Kyoto and Nara. During our six-day stay, we made our own itinerary, train-commuting every day. Aside from doing the usual touristy stuff, I was particularly observant of the daily routines of the Japanese people. I was very impressed by how they have seemingly perfected their way of living. From their train system, innovative gadgets and household items, almost everything is automated and I feel like they've already mastered most "life hacks," living with precision and perfection.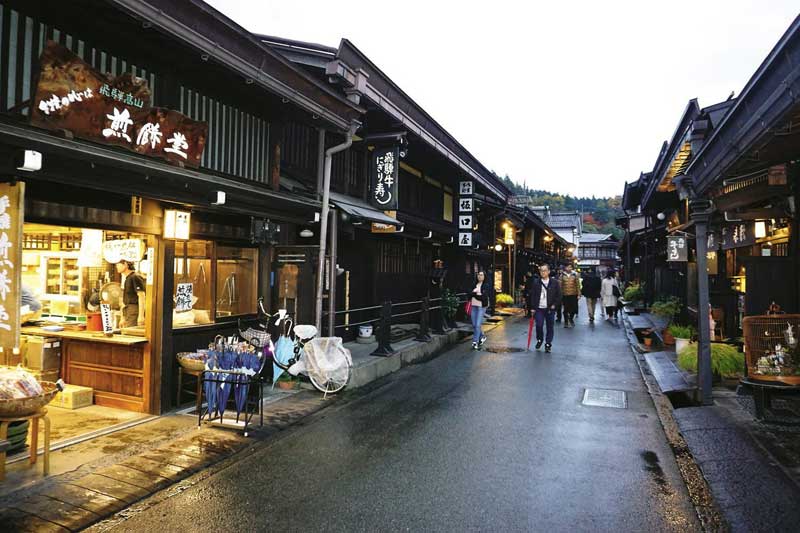 Takayama Old Town
I promised myself that I would definitely come back. That opportunity came sooner rather than later when, last October, I was invited on a familiarization tour by Japan National Tourism Organization (JNTO) to visit some of Japan's must-see travel destinations. The STAR was invited as the exclusive media company to join the trip along with representatives of different local travel agencies to promote these destinations to Filipino travelers.
#VISITJAPANPHILIPPINES
From Manila, we traveled about three hours and 50 minutes via Philippine Airlines landing at the Chubu Centrair International Airport in Nagoya. At the airport, Yosuke Togezaki, researcher and consultant at JNTO, welcomed us. From there, we took a one-hour bus ride to Nagoya Kanko Hotel. On the way, Mr. Togezaki gave us a short introduction and briefing of JNTO's role in promoting tourism for Japan. He said that their main objective is to invite more Filipinos to visit Japan. In the last four or five years, he said, tourist visits from the Philippines increased by 400 percent and soon there will be more Filipinos going to Japan than Japanese visiting the Philippines. He also said "Filipinos now rank ninth in tourist arrivals in Japan." The increase in the number of Filipino tourists going to Japan can be attributed to a substantial relaxation of visa requirements for nationals of Southeast Asian countries including the Philippines.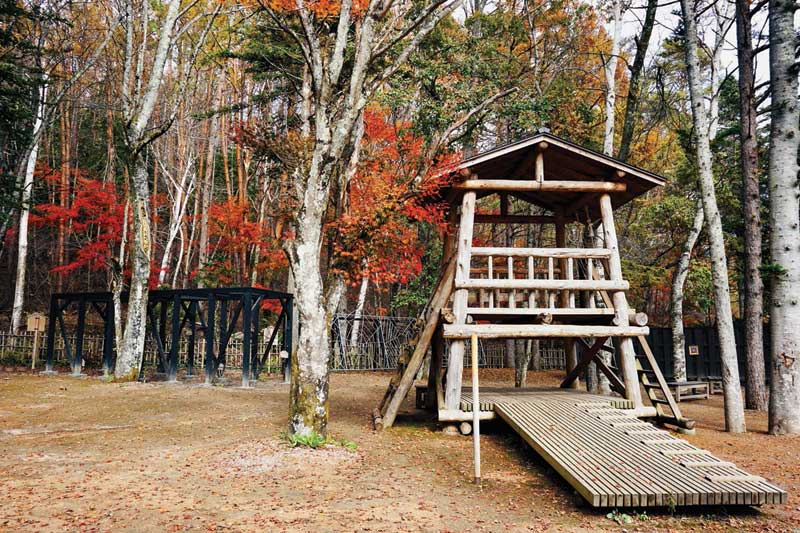 An obstacle course inside the Ninja Shinobi Village
The first destination of our five-day fam tour was the city of Nagoya. The capital of Aichi Prefecture and the largest city in the Chubu region, we arrived there in the evening for dinner at Sekai-no Yamachan, a restaurant widely known for its Mabaroshi-no Tebasaki (chicken wings with a kick of pepper and spice). The Tebasaki is perfect when paired up with an ice-cold Asahi beer. While we were there, I saw a lot of Japanese businessmen and office workers having dinner. Yamachan has 69 branches scattered all over Japan. They also have a few branches in neighboring countries Hong Kong, Taiwan, Thailand and Malaysia.
The next day, our first stop was the Nagoya Castle complex. We did a walk-through tour of the Hommaru Palace. Originally built in the 16th century by the first Shogun Tokugawa Leyasu, the Nagoya Castle Hommaru Palace was the residence and formal audience hall for his son. It is regarded as the most elegant palace of all, richly decorated with gol-covered walls and intricate paintings depicting the history and culture of the samurai elite.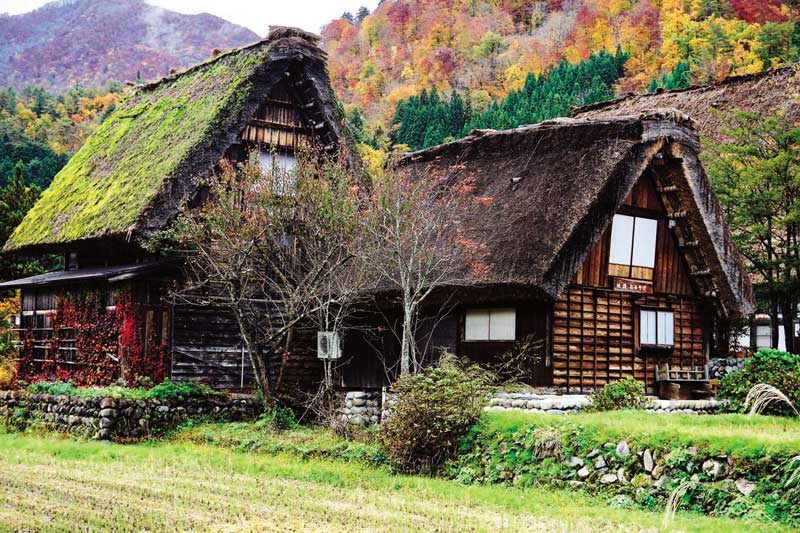 UNESCO World Heritage site Shirakawa-go is famous for its traditional gassho-zukuri (constructed like hands in prayer) farmhouses.
The main castle tower, however, was recently closed to tourist access because the structure is currently being assessed for earthquake proofing. Maki Nishide, our tour guide, explained that in 1945 the Nagoya Castle complex was completely destroyed by air raids during WWII. It was rebuilt in 1959 with the help of contributions from residents of Nagoya.
Shirakawa-go
From Nagoya, we traveled two and a half hours to the historic village of Shirakawa-go. Declared a UNESCO world heritage site in 1995, Shirakawa-go is famous for its traditional gassho-zukuri (constructed like hands in prayer), as the farmhouses' steep thatched roofs resemble the hands of Buddhist monks pressed together in prayer. Some of the houses there are more than 250 years old. The color contrast between the wooden houses and colorful leaves also make Shirakawa-go an "Instagram haven." You probably won't need to use any camera filters because everything is picturesque enough as is. It was near the end of autumn season when the foliage was bursting with green, red and yellow.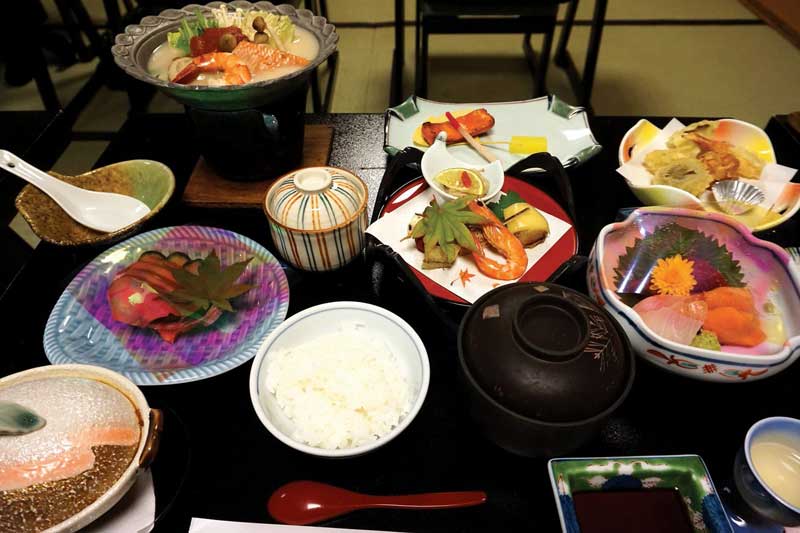 The traditional cuisine of Japan is based on rice with miso soup and side dishes consisting of fish, pickled vegetables, and vegetables cooked in broth. Seafood is common, often grilled, but also served raw as sashimi or sushi.
Takayama
After Shirakawa-go, we went to Takayama's Old Town known for its beautifully preserved structures dating from the 16th century. We walked through the Sannomachi Street, which will give you "old Japan feels." Everything looks pretty much how it was in olden times. You'll see many old houses, souvenir shops, coffee shops and sake breweries; some have been in business for centuries.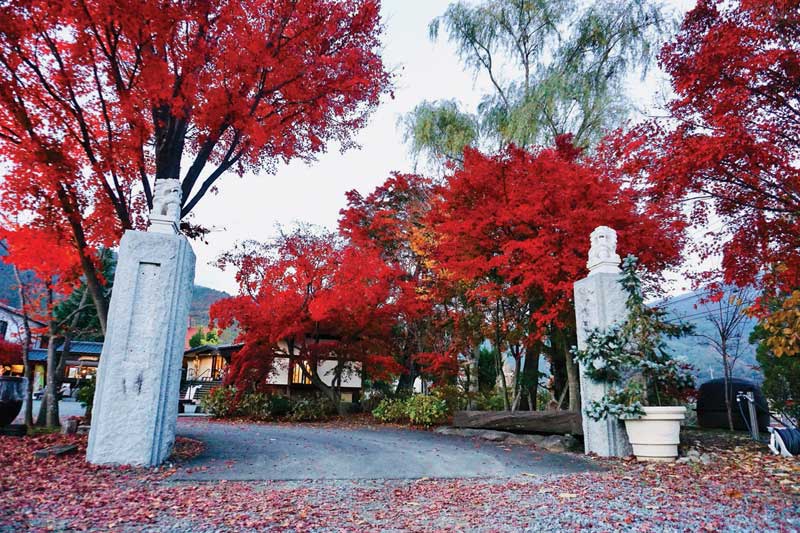 Momiji Kairou or Maples Corridor in Yamanashi
We also visited the Takayama Matsuri Yatai Kaikan (Festival Float Exhibition Hall) nearby where Yatai floats, many dating from the 17th century, are on display. These colorful and intricately designed floats are paraded on the streets of Takayama during the Spring Festival (every April 14 and 15) and Autumn Festival (Oct. 9 and 10).
Tateyama Kurobe Alpine Route
The best part of the trip for me was our scenic tour of Tateyama Kurobe Alpine Route. The route goes through Tateyama in the Hida Mountains with many scenic sites as well as walking trails, including Japan's largest dam, Kurobe Dam. The Tateyama Kurobe Alpine Route is located at an altitude of over 3,000 meters. Along the way, there are hotels used by tourists as bases for mountain climbing or trekking. The temperature often drops below zero degrees Celsius, so we were advised to bundle up to stay warm. Wearing waterproof winter boots is also advised to avoid slipping and getting caught in thick layers of snow.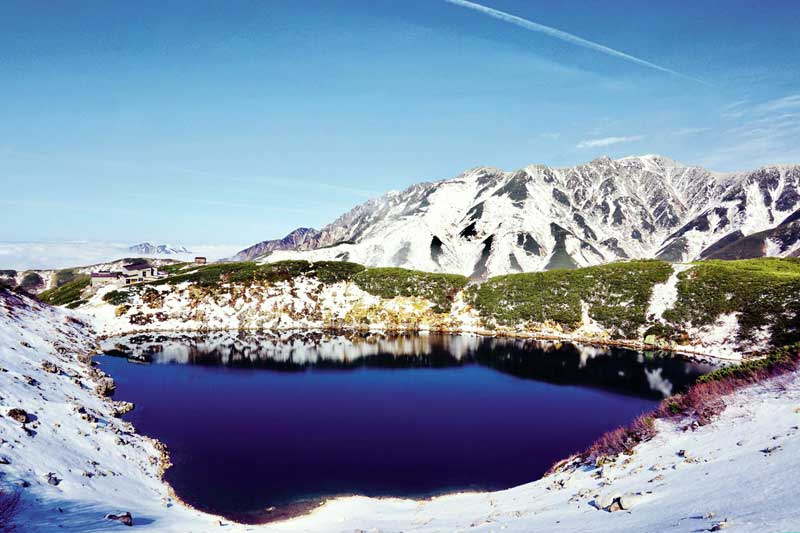 Mikurigaike pond in Murodo, Tateyama
The Tateyama Kurobe Alpine Route can be accessed by bus or train from Tokyo, Nagoya or Osaka. Upon reaching the Tateyama station one needs to take different traveling modes on the way up — a funicular, bus, trolleybus, aerial tramway as well as walking.
Yamanashi
Our next destination was a tour of Yamanashi area, said to have the best view of Mt. Fuji. Our first stop in the morning was Miharashien, a place known for fruit picking which is available throughout the year. There are strawberries from January to May, peaches from June to August, grapes from early August to late November, and apples from late October to late November. In spring, it also offers a great view of peach blossoms in full bloom.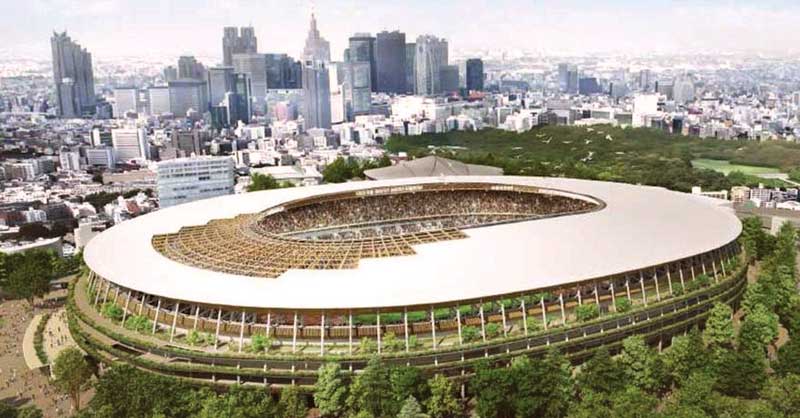 An artist rendering of the New National Stadium in Tokyo currently under construction in preparation for the 2020 Tokyo Olympics
Next stop was Oshino Hakkai known for its sacred spring water ponds. The area around Oshino Village used to be a lake but due to eruption activities of Mt. Fuji in the past, the lakes dried up and became basins and several spring water ponds were filled with underground water of Mt. Fuji. The ponds have crystal clear waters with koi fish. The park is also a great place for taking photos.
From Oshino Hakkai, we went to the Ninja Shinobi Village, a small park area that takes you back to the times of the ninja and samurai warriors; there are old houses with hidden doors and traps and here, you can also practice your "ninja" skills. We were taught throwing techniques of a shuriken or Ninja Star. Tourists can also try an obstacle course, do cosplay and a lot more. We also saw an action-filled live Ninja show complete with lights and sounds. The Ninja Village first opened in 2015 and is a must-see attraction when in Yamanashi. Entrance tickets are 700 yen (about P325) for adults and 400 yen (about P185) for children.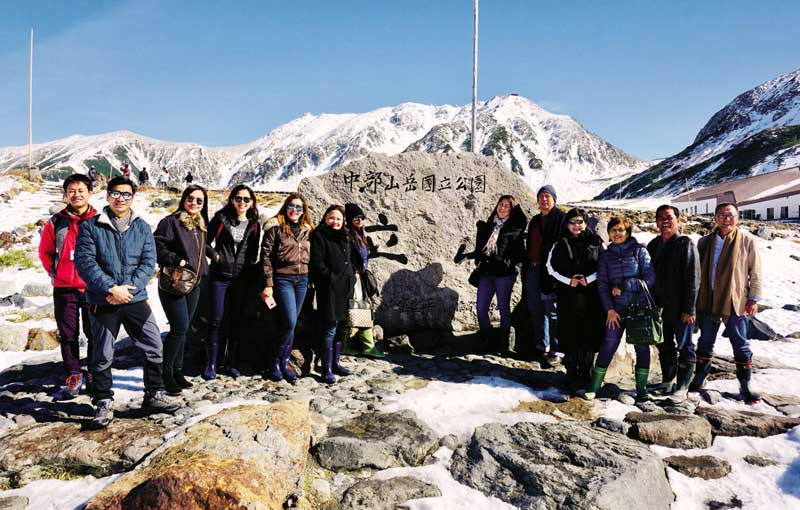 Author Mick Atienza (second from left) together with Filipino travelers pose for a group photo with Tomokazu Washida, tour guide (left) and Yosuke Togezaki, JNTO representative (right)
After the Ninja Village experience, we were taken to Kawaguchi. From there we walked towards the Kachi Kachi Yama Ropeway, the nearest cable car from Mt. Fuji. It only took three minutes to travel the 220-meter height to the observation platform, which offers a magnificent view of Mt. Fuji and Lake Kawaguchi.
After our cable car ride, we passed by Oishi Park where tourists can also see — depending on cloud visibility — Mt. Fuji in full view. After taking our usual group photo we went to Momiji Kairou or Maples Corridor. Momiji means red leaves and a "Momiji Matsuri" festival is held every year from the end of October to mid-November with road stalls and romantic night illumination, so it is a popular destination during November for people to see both Mt. Fuji and red maple leaves.
Tokyo
After exploring the rural areas of Japan, our last destination was an overnight side trip to Tokyo, the capital city. We arrived in Tokyo in the evening and stayed in Daiichi Hotel Annex in Shinbashi, located just a five-minute walk from the busy streets of the Ginza area. After having dinner at President Chibou Restaurant, we went to Don Quijote for shopping. "Donki," as it also known, is the biggest and the most popular discount store in Japan. It's open 24 hours and foreign tourists are entitled to tax refunds on top of item discounts so one must bring a passport when shopping at Don Quijote.
We spent our last day in Japan touring the streets of Tokyo. We drove around the city by bus and passed by the Akasaka Palace or the State Guest House. We also went to the New National Stadium currently under construction. The old structure had to be torn down to give way for the creation of a new stadium in preparation for the 2020 Tokyo Olympics. All construction is scheduled to finish by November 2019 so that the stadium will be ready for the Olympics opening ceremony in July 2020.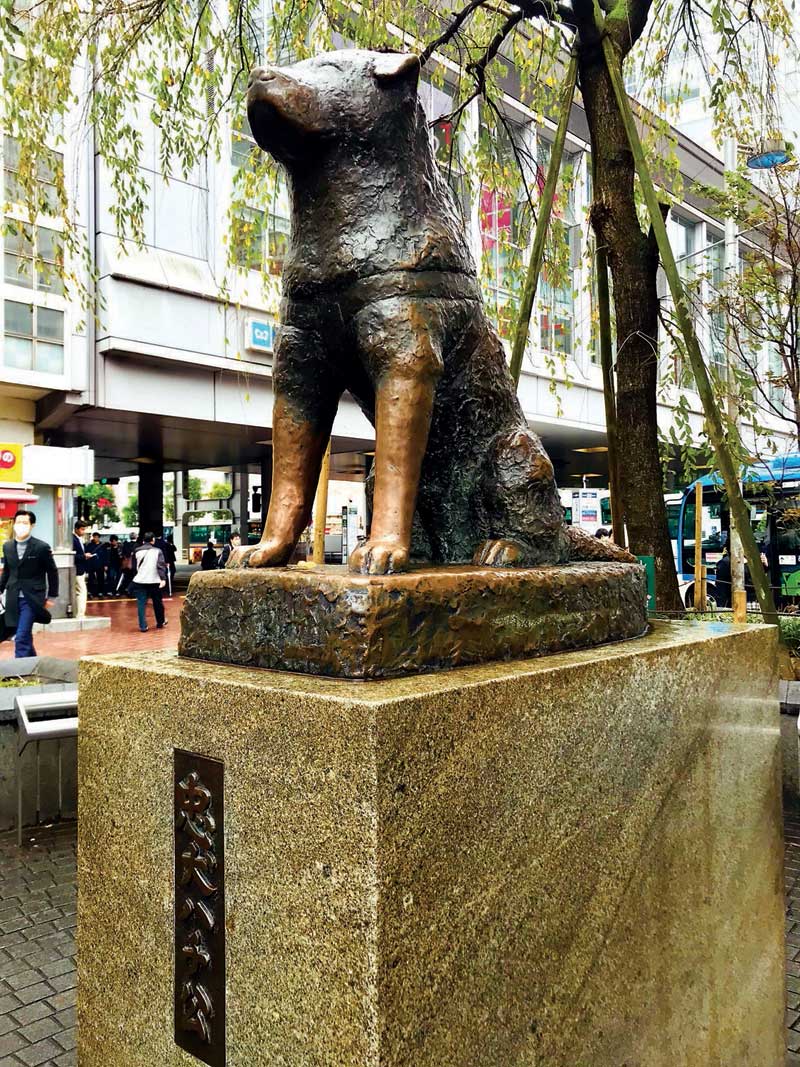 The frequently-visited Hachiko monument at Shibuya station in Tokyo
We also went to see the intersections at Shibuya, popularly known as the "Shibuya Scramble Crossing" — the busiest crossing in the world. We also made sure to visit the famous Hachik? monument at nearby Shibuya Station.
The last destination on our itinerary was the Kabuki-za in Ginza. It is the principal theater in Tokyo where traditional Kabuki drama can still be seen. Although we weren't able to watch an actual Kabuki play, we went to the exhibit floor where tourists can view costumes, props and sound effect materials used during Kabuki drama performances. This was our final stop before heading to Haneda Airport for our flight going back to the Philippines.
Japan's endless discovery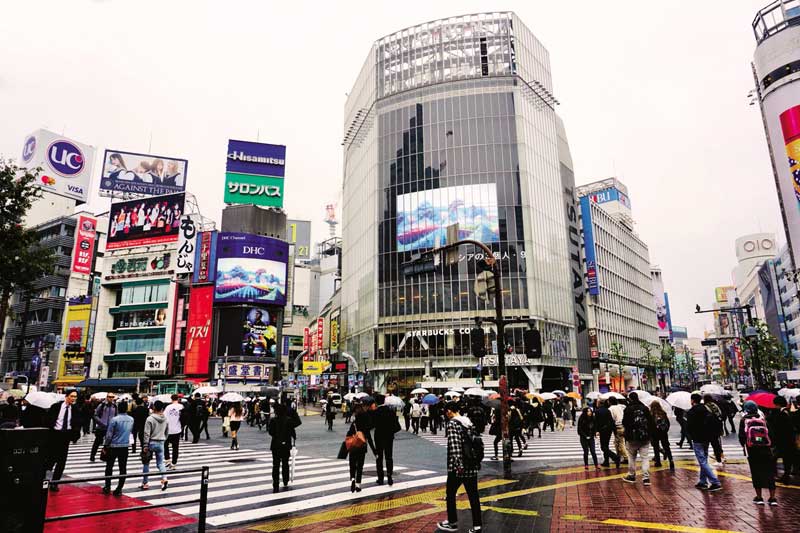 The famous "Shibuya Scramble Crossing"
I look forward now to my next visit in Japan. One visit is really not enough. JNTO's "Endless Discovery" tourism slogan is very accurate. Believe it: once you experience Japan, you'll want to keep coming back again and again.
* * *
For more information about Japan tourism, visit the JNTO website at www.jnto.go.jp or go to their Facebook page, Visit Japan Philippines on www.facebook.com/visitjapan.ph or see posts about #visitjapanphilippines on Twitter and Instagram.