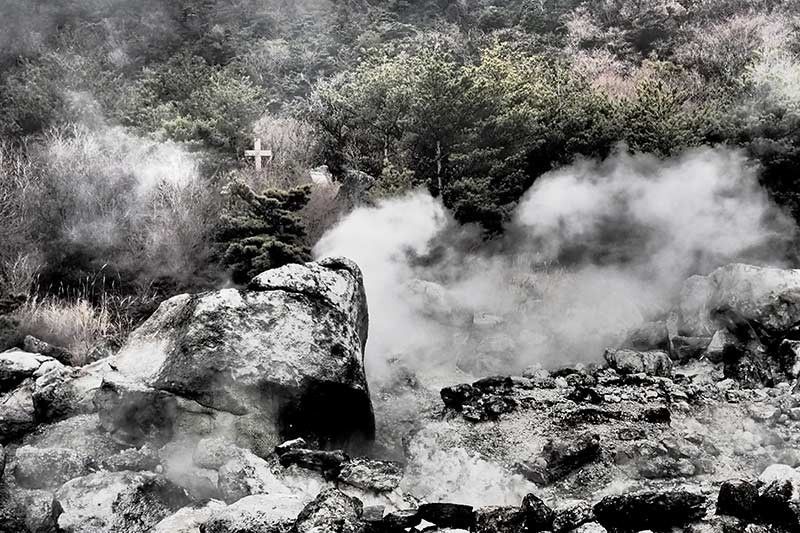 A photo of Unzen Jigoku which literally means Unzen Hell in English.
Nagasaki Tourism/Release
4 spooky places in Japan that will bring the chills amid the heat
MANILA, Philippines — For most of the world, Halloween is the time to scare each other with ghost stories but for Japan, there's no better time to send chills down your spine than hot summer days.
Although equipped with an arsenal of tools, not to mention modern conveniences, to drive away the heat, the Japanese are onto something in turning to ghost stories to keep cool.
Getting cold shivers and goosebumps when scared is a vestige of evolution in humans.
Goosebumps are a way for the body to keep warm, especially for furry creatures, as it insulates heat. Fear became linked to cold weather later on when this mechanism to deal with the chill became useful for defense, science and technology magazine Popular Science explained. Goosebumps cause the hair to stand up which makes a prey look bigger and more intimidating to attackers.
Another explanation why we feel cold is because when you're scared or anxious your brain goes into "fight or flight" mode and tells your body to undergo vasoconstriction which reduces blood flow to your skin, fingers and toes and redirects them to large muscles that will help you get ready for action. This restriction is why you feel like your blood is running cold.
Last week, the Philippines' state weather bureau announced the onset of the cooler "amihan" season. Despite this, however, the hot weather still persists.
Here are four, an unlucky number in Japan as it sounds the same as their word for death (shi), places in Kyushu that could give you shivers.
Gunkanjima
Hashima Island in Nagasaki prefecture is called Gunkanjima which means battleship island because of its silhouette. Once a thriving coal mining hotspot, its population density even exceeding Tokyo's by nine times in 1959, the artificial island was abandoned in 1974 when petroleum replaced coal as energy source.
Now the ghost island is a crumbling shadow of its past. Possessions left behind by workers and their families that used to reside there remain untouched giving an eerie atmosphere.
READ: 4 days 3 nights in Japan: What to do, where to go in Saga and Nagasaki
The island, which is a UNESCO World Heritage site, was the model for "Dead City" in the 2012 James Bond movie "Skyfall" while the 2015 film "Attack on Titan" was filmed there.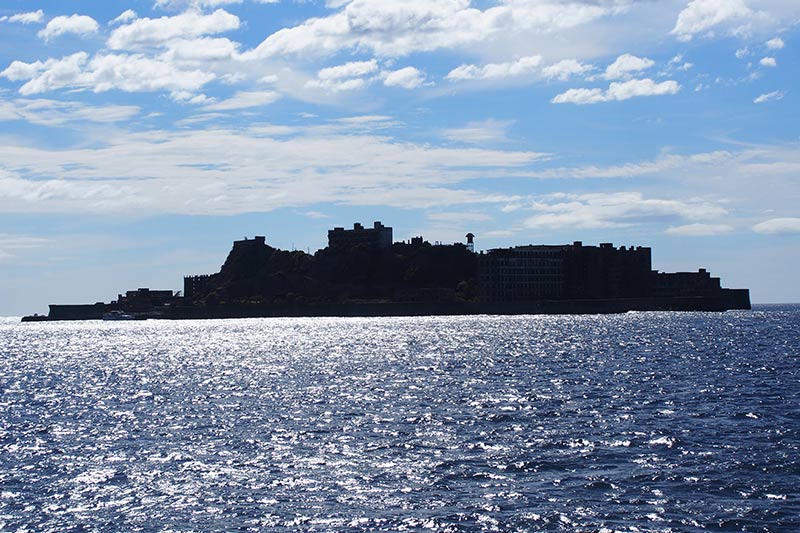 Chinoike Jigoku
Nothing can conjure up horror than blood. What more a boiling pool of it or in this case at least what seems like it.
In the hot spring town of Beppu in Oita prefecture, is the Chinoike Jigoku, literally blood pond hell when translated to English, named so because of its rich color coming from natural iron oxide deposits on the pond bed.
But this hot spring is not for dipping in as its 78 degrees temperature can cause third degree burns in seconds. Prisoners were brought there long ago to torture them before they are ultimately killed by the inferno.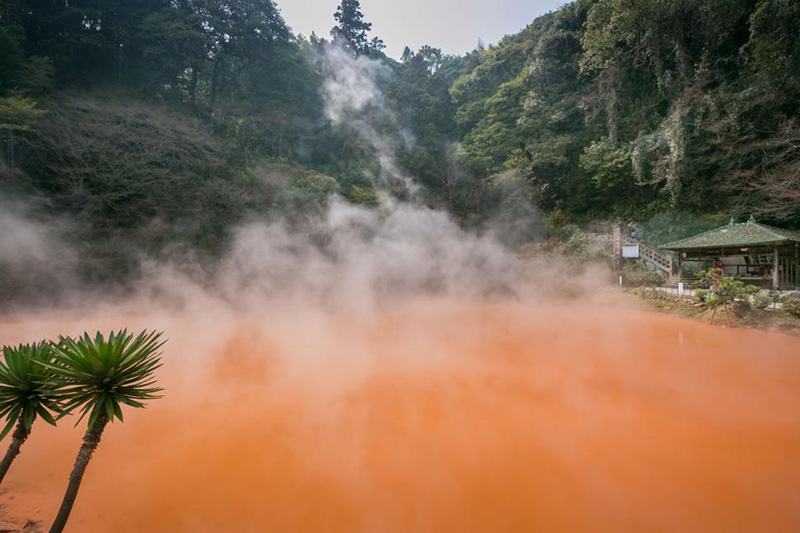 Unzen Jigoku
Another hot spring marvel is Unzen Hell which has a dark history when Christians were martyred in its boiling pools during the Catholic holocaust in Japan that began in 1587.
For a more mysterious atmosphere try joining a guided tour of the area at night.
READ: 4 days 3 nights in Japan: What to do, where to go in Nagasaki, Kumamoto and Fukuoka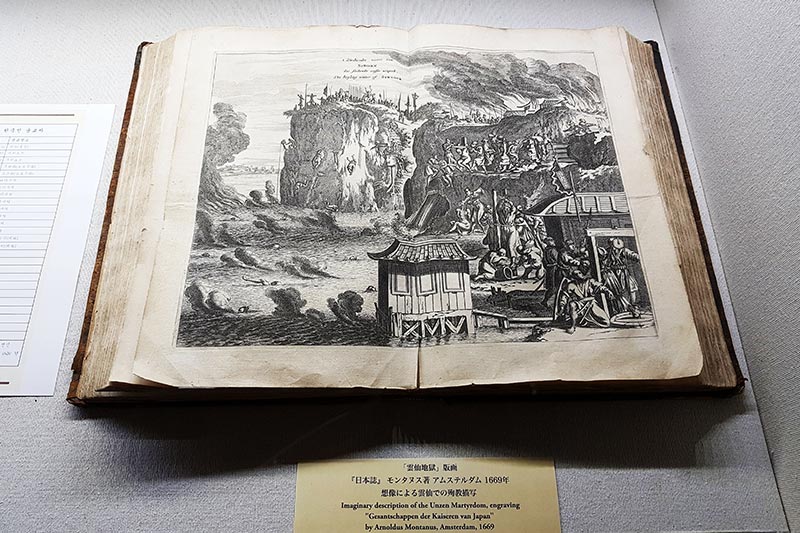 Old Inunaki Tunnel
Said to be one of the most haunted spots in Japan, the old Inunaki Tunnel, and the village of Inunaki itself, in Fukuoka prefecture is the subject of endless urban legends about grisly murders, cannibalism and ghost activity.
---
Editor's note: The trip to Kyushu was hosted by Media International Co., Ltd. to promote tourism. At no stage does the host have a say on the stories generated from the coverage, interviews conducted, publication date and story treatment. Content is produced solely by Philstar.com following editorial guidelines.