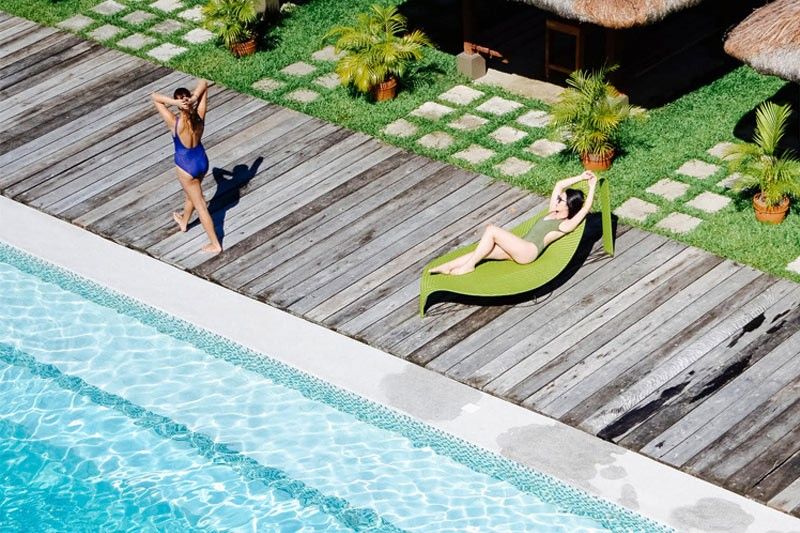 Certain kinds of travelers need specific places to be. Thankfully, with over 7,000 islands strewn over this side of the Pacific, the Philippines has a generous selection of destinations for them to take a pick.
Released
Top 5 local destinations for every kind of traveler
Whatever travel lust you want to satisfy, there's no need to leave your own backyard. The Philippines has more than enough spectacles to provide for your whims.
What are you waiting for? Pack your bags and be your own escape artist to paradise.
1. For the high-altitude habitué
If it's a mellow downtime you need, then consider a staycation in Tagaytay. Nearer to Manila and up in the mountains, Tagaytay has the natural splendor you won't think twice to take in. It's perfect for picnics, camping, and most especially Taal Volcano-viewing. Given the cool climate year-round plus all the lush, green landscape, Tagaytay is a healthful respite.
Make sure to visit the open greens, the herb gardens and the coffee orchards. At dusk, recline at the lounge or the roof deck to let all the stress melt away. A meditative quiet can also help you catch up on all the reading you've been putting off.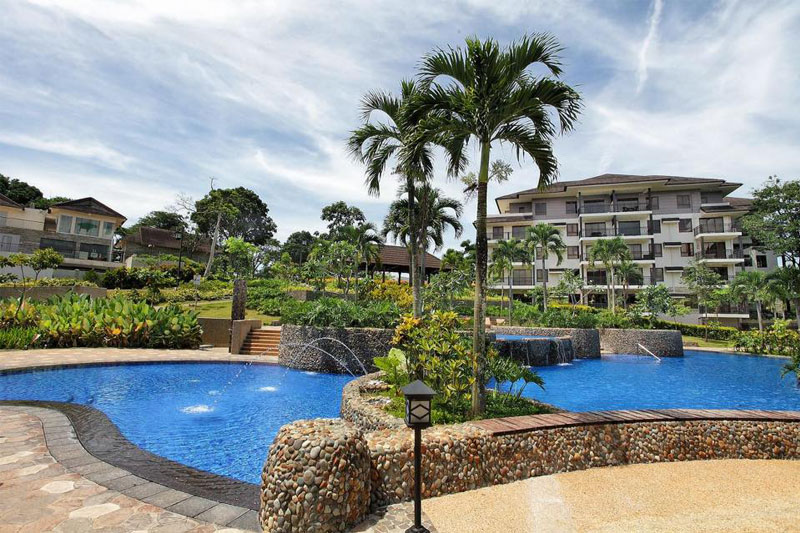 Where to stay: Kasa Luntian in Tagaytay-Calamba Road Brgy. San Jose, Tagaytay
2. For the hearty mariner
Cebu is not just a multicultural hub rife with history. Seascape getaways and marine sanctuaries also await you in the Queen City of the South. Just don't forget to bring your sunscreen.
Spend a day free diving or snorkeling to see up close the island's biodiversity—a swim with the whale sharks, perhaps? How about a walk along the beach to warm your toes in the sand? End the day with a refreshing cocktail by the beach or by the bar.
For the rest of the trip, enjoy a dip in the infinity pool and marvel at majestic architecture, then go for a proper skin rejuvenation and foot reflex massage, before finally settling in in a cozy rest house along a majestic resort pathway.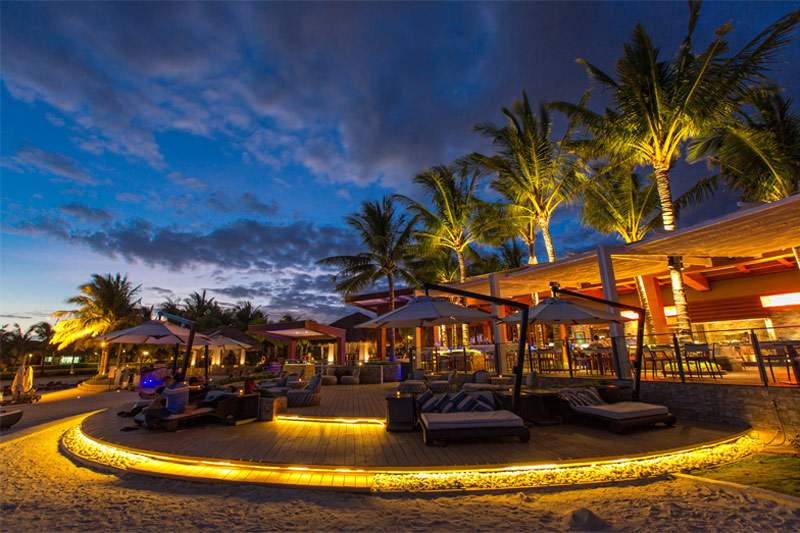 Where to stay: Crimson Resort & Spa Mactan in Mactan Island, Lapu-Lapu City, Cebu
3. For the wave-chaser
Known famously for the vision that is the Sierra Madre, the "Sanctuary of a Nature's Splendor" Aurora is a place that is the stuff of dreams come to life. And if it's the sea that you crave, then be glad to know that it's always "Surf's up" in Baler. Whether novice or expert, catch the waves and let your worries disintegrate under the blue crush. Then watch a dramatic sunset from one of Baler's many beaches.
And if that isn't enough, you can do more as Baler has several impressive waterfalls, rock formations, museums and it also has a famous century-old Balete Tree.
At day's end, relax in a deluxe room with the airconditioning set high for a chill reprieve from the sun. There's a place for your pets here as well.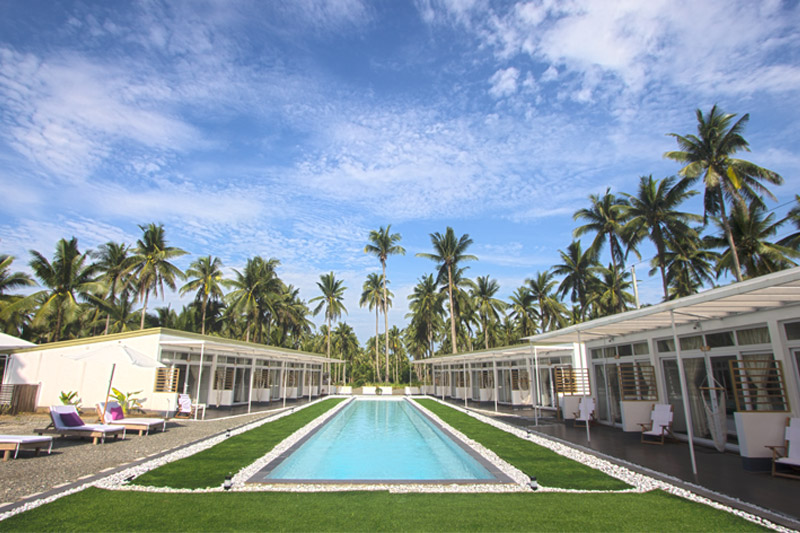 Where to stay: L'Sirene Boutique Resort in Purok 6, Barangay Reserva, Baler, Aurora
4. For the spiritual country lover
At the cusp of South Luzon, the "Cradle of Philippine Art" Quezon Province doesn't only have the Pahiyas Festival going for it. When it comes to satisfying tourists, Quezon Province definitely doesn't lag behind.
There, you can munch on organic food you get to pick yourself, savor its famous Longganisang Lucban and drink lambanog. Religion is also central to Quezon Province's culture, hence its ornate basilicas and chapels. The most prominent is Kamay ni Jesus, a 50-foot statue of the Lord standing atop a small hill, which serves as pilgrimage site to devotees.
For a peaceful nightly repose, head to an accommodation that offers the laid-back outdoors. There are beachfront cabanas where you can pitch a tent for a night of camping.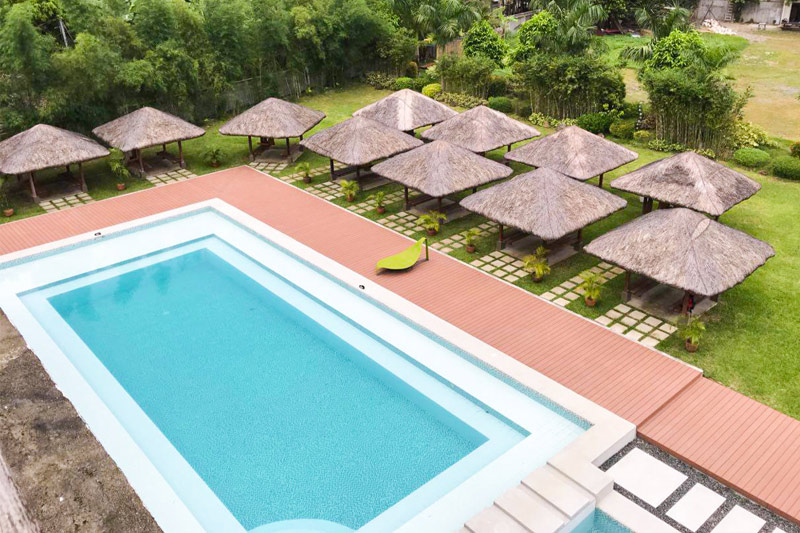 Where to stay: Reál Coast & Resort in Barangay Malapad, Real, Quezon
5. For the sentimental freethinker
Famous for its kalamay and Royal Bibingka, its sepia-toned streets and undulating sand dunes, Ilocos Sur is a real haven.
But if you specifically want a sense of myth to satiate a hankering for the proverbial milk and ambrosia, then a Santorini-inspired sojourn perfectly fits the bill. The dove-white habitations, cerulean waves and amber sunsets will dull all your aches.
Rest fitfully in an accommodation that's perched right on the mountain cliffs, in full view of the Santiago Cove. Its architecture will transport you to ancient Greece, a contrast to the modern amenities. Get the best of both worlds while still grounded in the comfort of our home country.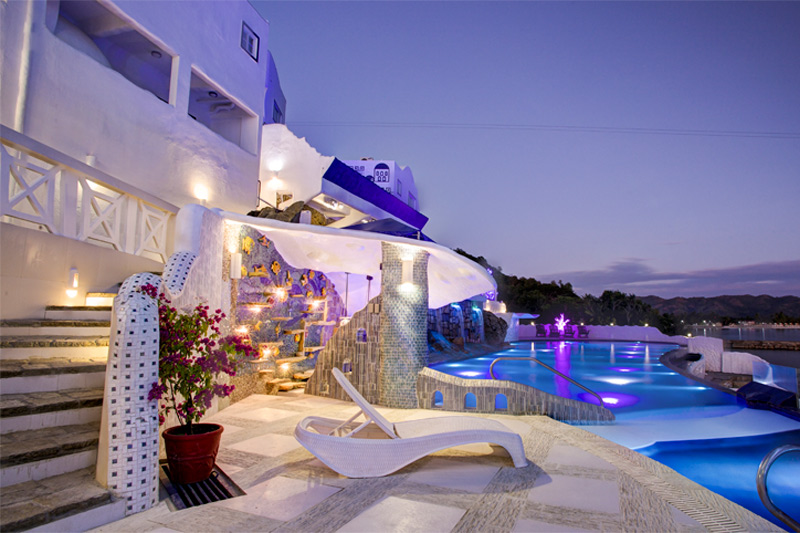 Where to stay: Vitalis Villas in Sabangan, Santiago, Ilocos Sur
Travel with Deal Grocer
All these are possible by booking via Deal Grocer. Deal Grocer is a lifestyle deal site that offers exclusive access to limited-time offers in getaways, hotels, beauty, fitness and dining. We've narrowed down your choices, now all you have to do is click. Just pick a place, set a date, and get ready for a real good time for a real good deal (at the best prices!) with Deal Grocer.
For more information, visit the Deal Grocer website. — Photos courtesy of Deal Grocer