Kalonbarak Skyline Ridge offers breathtaking views.
Mountains, music & weaves
Put together majestic mountain ranges, centuries-old indigenous culture and add a folk rock icon for good measure, and you get an event which is beyond the usual musical and street dancing fare.
MANILA, Philippines — This is what happened at the Kalonbarak Summer Music and Mountain Adventure (Kasumma) Festival held recently in the mountaintop of Malungon, Sarangani, which featured multi-awarded neo-ethnic musician Joey Ayala.
The sought-after songwriter performed his well-loved hits Magkaugnay, Tabi Po, Karaniwang Tao, Maglakad, Agila and other folk rock hits before a crowd composed mostly of indigenous peoples.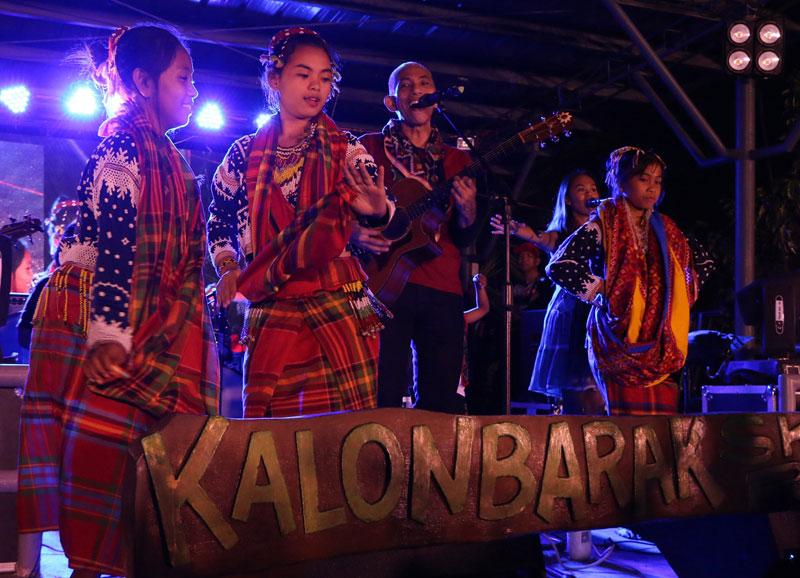 Joey Ayala and his Bagong Lumad band at Music in the Sky.
Jamming with him in rocking the mountains was his famed Bagong Lumad band composed of Onue Badiang (bass), Malou Matute and Tapati Itapat (vocals and percussion) and Chong Tengasantos (drums).
The concert was part of the Music in the Sky, the core event of the Kasumma Festival, a community event geared towards live performances featuring different music genres, with emphasis on the music of the Indigenous Peoples (IPs) of the province, notably the Blaan, Tboli and Tagkaolo tribes.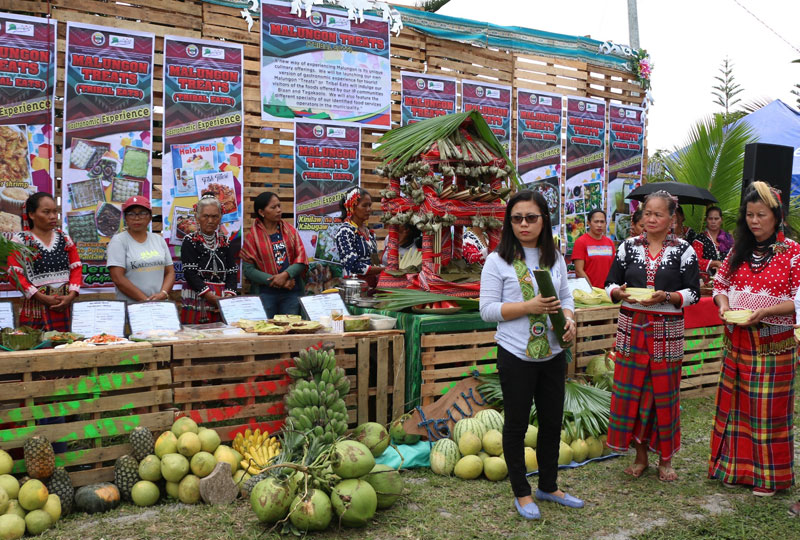 Mayor Tessa Constantino at the Malungon treats food bazaar, showcasing the area's bountiful harvest as well as its rich culture.
Supported by the provincial government of Sarangani and the Department of Tourism-Region 12, the Kasumma Festival was incepted last year by the Malungon municipal government to develop a cultural tourism product which represents the IPs' culture and enhances their performing arts skills.
"The cultural-musical project aims to identify a community-based tourism event or site where musicians can develop new folk songs that articulate the values and aspirations of the people," says Mayor Tessa Constantino.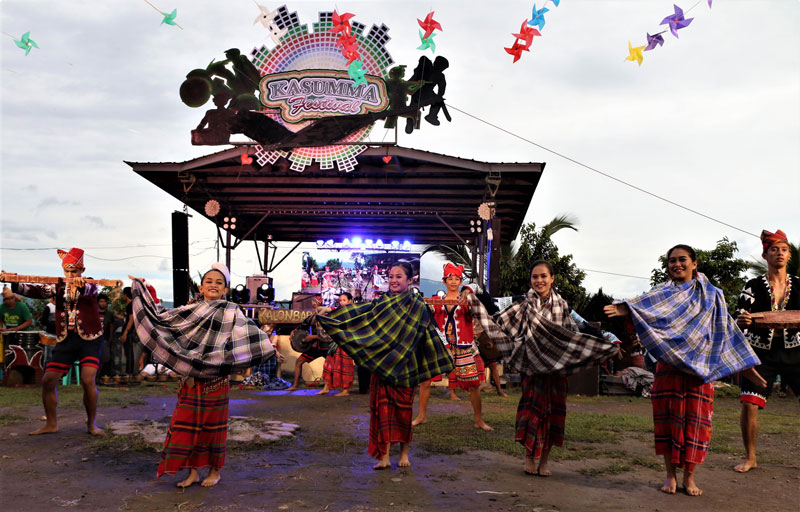 The mountaintop festival celebrates the indigenous peoples' rich culture.
She added that with the annual festival, coupled with Malungon's emerging farm tourism sector and the frequently-visited Lamlifew Village Museum which is acclaimed for its exquisite mabal tabih Blaan handwoven fabric, the town could strengthen its position as a cultural hub in southern Mindanao.
Known for his advocacy on indigenous peoples' rights and environmental protection, Ayala also lectured and facilitated a day-long workshop on enhancing styles, infusing ethnic instruments with popular music.
Local groups Kagten Blaan, San Fule Band, Lake Sebu Performing Arts, Sining Kalilintad and Kaluba Band performed in the post-workshop recitals.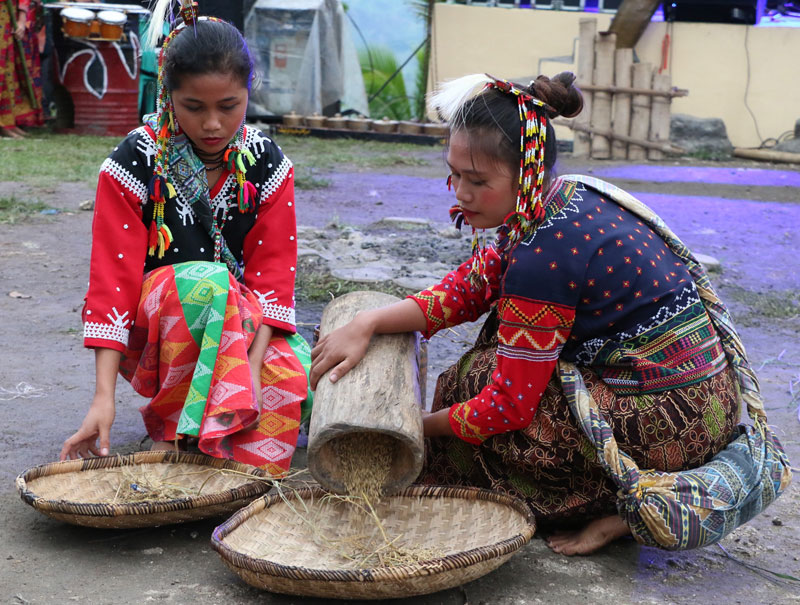 Tagkaolo women in colorful traditional garb at the harvest. Photos by Almin Abejaron
Ayala said the three-day festivity was an eye- and ear-opening experience for him, noting it was exciting to see young people performing generations-old styles in a stunning natural setting.
Spicing up the three-day festivity were culture-themed elements Lure the Culture, Mountain Adventure, SPOX SOX Spoken Word Poetry Competition, Malungon Treats Food Bazaar and a host of fringe events.
Situated at 720 meters above sea level, Kalonbarak Skyline Ridge is a public eco-park and campsite overlooking the rolling hills, seas and plains of Davao del Sur, Sarangani and South Cotabato.