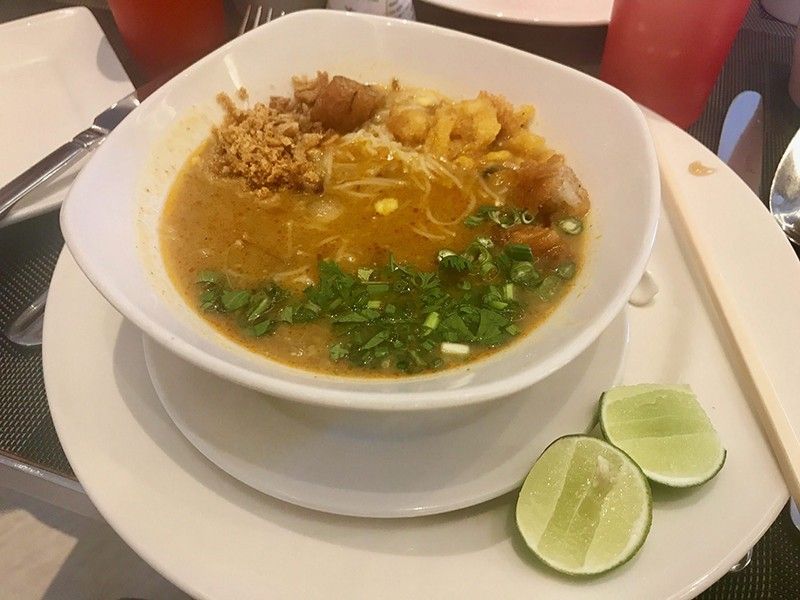 A fish-based delicious soup with rice noodles at Rangon Cafe in Myanmar.
World Chefs without Borders in Myanmar
There's something about the charm of Myanmar that pacifies the heart and mind. Myanmar is a tug-of-war between budding modernism and a generous love affair with the past. There is charm in its simplicity. People live austere lives and the result is a walk back in time.
The centuries-old pagodas here are worth their weight in gold and there are more than a dozen temples waiting to be discovered. When you find the time to visit this charming destination, you step back in time a hundredfold.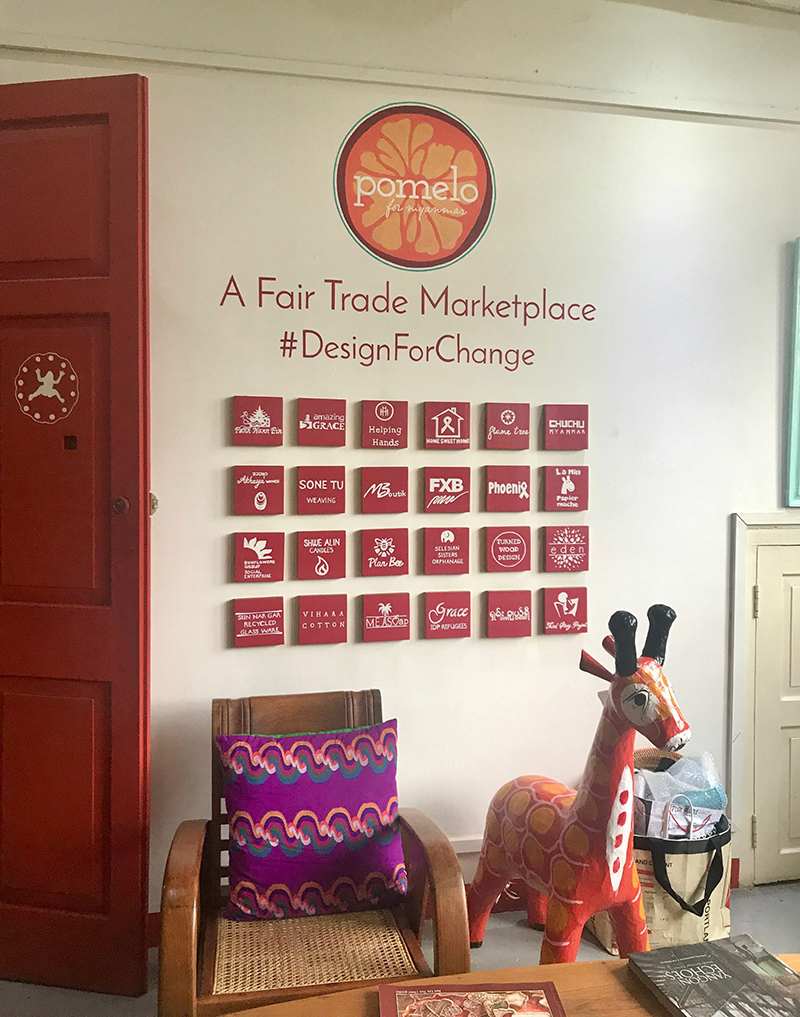 Pomelo social enterprise that seeks to educate the youth through production of artisanal crafts.
Myanmar's largest city, Yangon, is a sight to behold. Stroll through its parks and alleys and enjoy what nature has to offer. Yangon is dubbed the "Garden City of the East." Nature lovers will appreciate the city's stunning lakes, shady parks and verdant tropical trees.
Yangon has more to offer than impressive scenery. This city is a melting pot — a diversity of cultures and communities in terms of people, settlements and religions. Because it serves as the country's main entrance and seaport, it is also the country's center of business.
Yangon was founded in 1755 by King Alaungpaya; he established Yangon on the location of a small town named Dagon when he dominated the lower part of Myanmar. He named the city Yangon, meaning "End of Strife." In 1885, the name was Anglicized as Rangoon when the British annexed the country.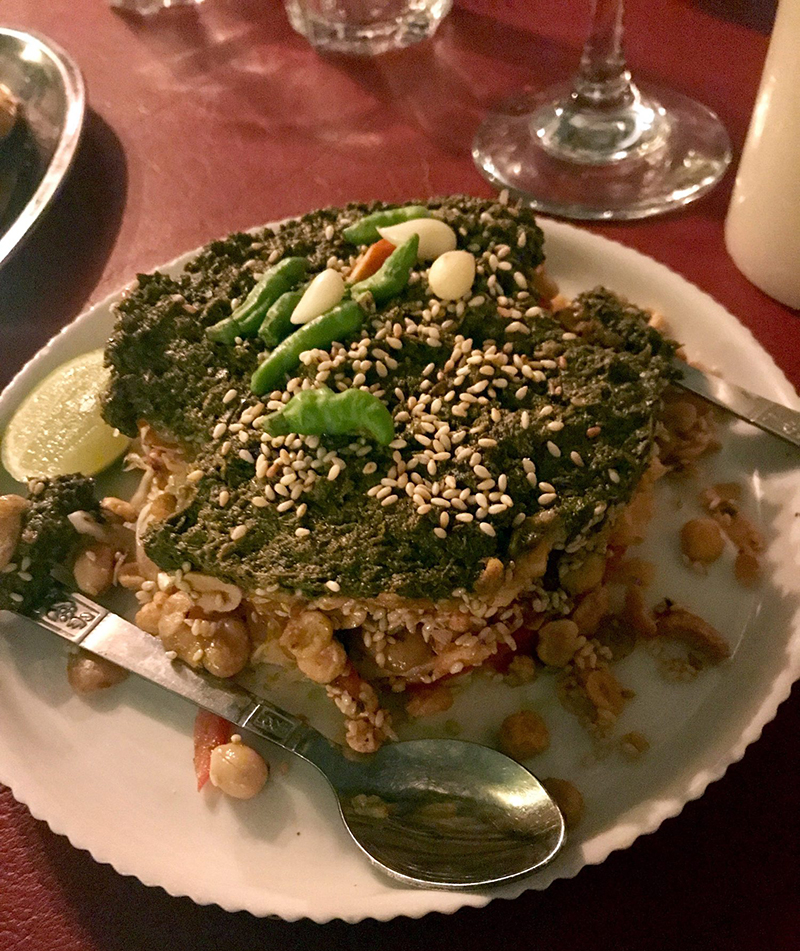 Tea leaf salad of Rangon Cafe is a delightful dish made of nuts, broad beans, garlic, tea leaves and spices.
Yangon is a city that balances tradition, culture and modernity, making it a must-see for anyone who wants to experience a different side of Asia.
It is in this very site that the World Chefs Without Borders (WCWB) decided to stage a very incredible feat: feeding 10,000 people of Myanmar by the river and the Shwedagon pagoda. It was an enchanting evening for a worthy cause. Chef Buddy Trinidad, of Le Toch Blanc (LTB) and president of the Pastry Alliance of the Philippines, together with LTB Philippines representative and chef JA Ventura, together with over 60 chefs from all over the world, joined in this undertaking to prepare for the 300-person gala fundraiser dinner.
The WCWB is a global humanitarian aid initiative by World Chefs. It focuses on undertaking initiatives to provide education, resources and aid to those in need and affected by natural disasters.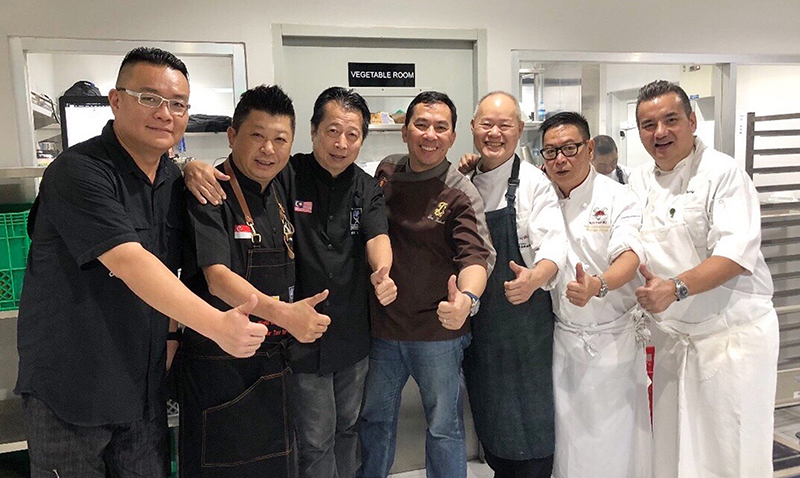 World Chefs Without Borders: Willment Leong (Thailand), Louis Tay (Singapore), KK Yau (Malaysia), Luis Tanihandi (Indonesia), Tony Chang (Taiwan), Mak Kamkui (Hong Kong), Buddy Trinidad (Philippines)
"I strongly believe hunger should not be tolerated anywhere in the world, I also believe fundraising is the gentle art of teaching the joy of giving, and for that particular reason, I am asking for your help!" said chef Willment Leong, WCWB chairman.
With the support of Myanmar's Ministry of Hotels and Tourism, the World Chefs Without Borders donated food at the Southern stairway of Shwedagon Pagoda one fine Sunday. This is part of the Myanmar Tour for Humanity 2018 in cooperation with Myanmar Chefs' Association.
"The World Chefs Without Borders is actually a platform created to encourage many professional chefs to participate in our CSR project. A lot of people think CSR projects are only for Corporate Social Responsibility but for us, it is also Chef's Social Responsibility, meaning giving back to the social community. We are a total of 60 chefs coming from 24 countries," said Leong.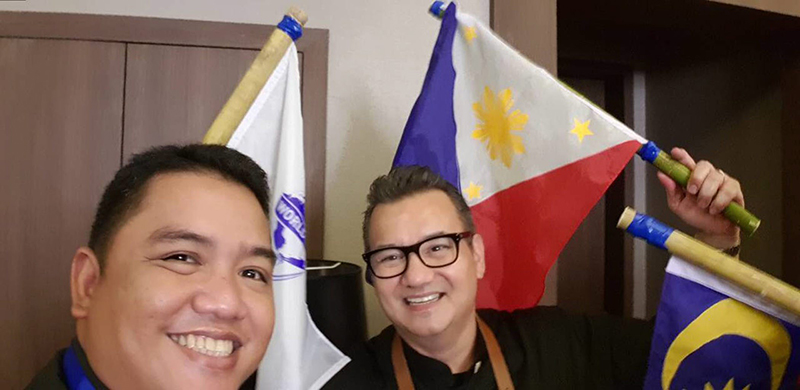 Chef Buddy Trinidad with chef JA Ventura of the Philippines (LTB)
Myanmar Tour for Humanity world champion fundraising gala dinner at Pullman Yangon Centerpoint presented smoked salmon sphere filled with mango and cream cheese on confit potato and nicoise salad by Chef Tony Chang, manager of Taiwan National Culinary Team and 2016 food hotel Asia Singapore gourmet team overall champion Singapore). For soup, we had an emulsion of roasted onion, smoked pork belly and chestnut by corporate chef Tony Khoo. He is the Pan Pacific worldwide 1992 Ika culinary Olympic world champion (Frankfurt Germany).
For a hot appetizer, we had poached scallops, prawn and crabmeat ravioli with pumpkin, sautéed spinach acrustacen veloute by chef Mak Kam Kui who is the executive chef at Hong Kong Disney. He is also the past Hong Kong National Culinary Team Manager and 2013 Igeho Salon Culinaire Mondial World Champion in Basel Switzerland.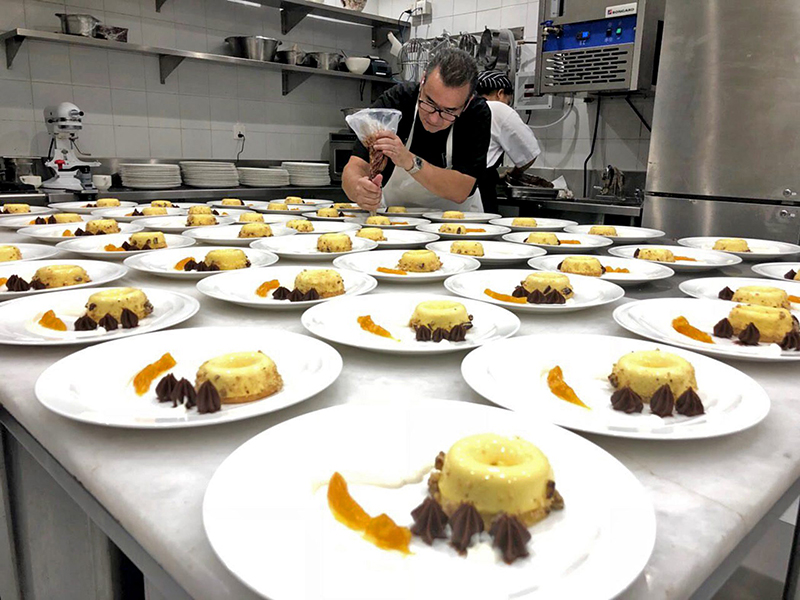 Chef Buddy Trinidad preparing 300 plated desserts for the gala dinner
For the main course, we had roasted veal with foie gras, balsamic glazed with dukkah spice, braised beef in mustard cream in savory pastry carrot puree and sour radish jus by chef Louis Tay, executive chef of Swisshotel Merchant Court Singapore (Singapore Culinary Team Manager) 2014 Expogast Culinary World Cup world Champion in Luxembourg and 2016 IKA Culinary Olympic world Champion in Frankfurt Germany.
For the pièce de resistance, chef Buddy Trinidad of the LTB, Philippines National Pastry Team 2015 coach and jury for Coupe de Monde de la Patisserie Lyon France and 2007 Hofex Culinary Classic Gourmet Team Challenge Gold Medal Hong Kong, whipped up Tropic Thunder Mango Mousse with passion fruit and pecan crumble.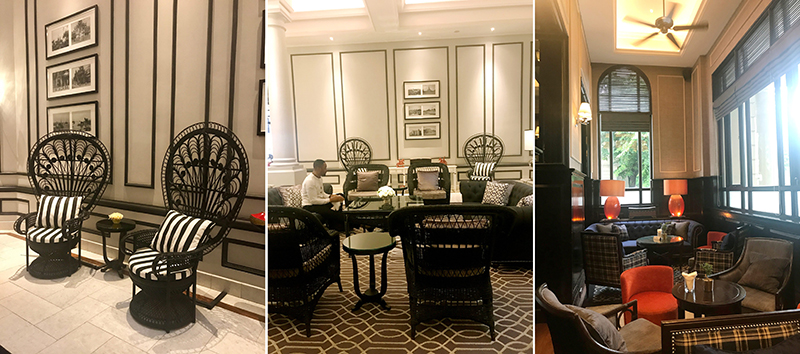 The Strand Hotel is a colonial, historic and luxurious landmark in Myanmar dating back to 1901.
The grand finale was a surprise creation by chef Louis Tanuhadi, the Ambassador of Embassy Chocolate from Indonesia and Myanmar Chefs.
"On behalf of the Chefs Without Borders, Myanmar thanks you for your kind and passionate contribution of 1,000 euros plus your fight for Myanmar Tour for Humanity. Six months of planning and countless time on site visits, all venues had been confirmed with the support of the Myanmar Ministry of Tourism, we are able to succeed in our culinary skill, at the same time promoting Myanmar Culinary Tourism. We prepared meals for 5,000 people in front of the Schwedagon pagoda and 8,000 hot meals on the boat. World of Chefs Without Borders will continue to bring their very best to deliver a memorable experience," said Leong.
After the dinner for a worthy cause, we were able to tour Yangon and Bagan.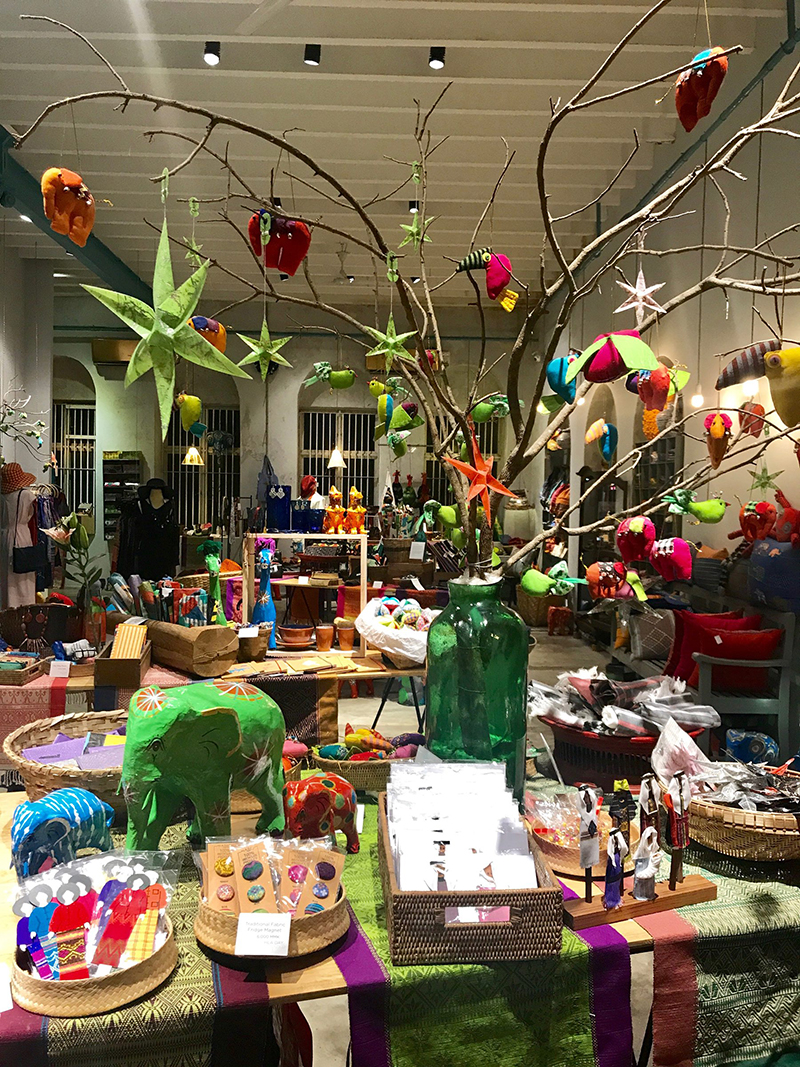 HLA Day social enterprise, a charming arts and crafts store in Myanmar
Rita Trinidad, Buddy's lovely wife, and I toured the Shwedagon Pagoda reputed to be among the most famous pagodas in the world and it is certainly the main attraction of Yangon, Myanmar's capital city. Locally known as Shwedagon Zedi Daw The, it sits atop a hill 99 meters high. It can be seen from most places of Yangon day and night as the golden roof illuminates the city. According to some, the pagoda is 2,600 years old, making Shwedagon the oldest pagoda in the world.
We had a wonderful meal at Rangoon Café, wolfing down Tea Leaf Salad (Savor Laphat Thote) and Mohinga Noodles, a fish-based soup that you can enjoy with fried dough, fried fishcake and hard-boiled eggs. We also enjoyed the sweetest mangos, durian and sweetest, largest rambutan we had ever seen.
We visited HLA Day, a social enterprise store specializing in Myanmar artisanal-quality handmade products. The store works with Myanmar artisans and small local businesses to support livelihood and education of Myanmar youth. We went on a shopping spree, buying samples of their fine work such as festive wreaths made from recycled fabrics.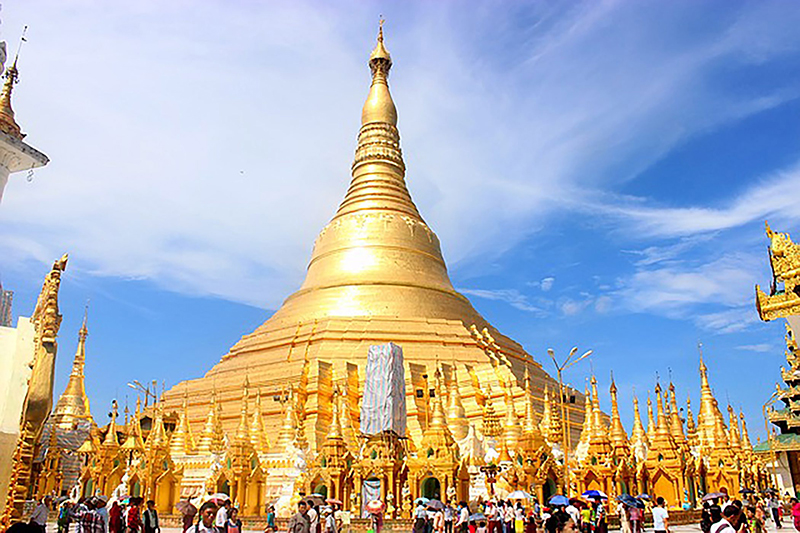 Shwedagon Pagoda is reputed to be the oldest pagoda in the world.
We also visited Pomelo, another social enterprise that supports education for the youth. As Myanmar opens to the world, establishments like these can be relied on to help many aspiring business people to make a living.
A treasure fins in Myanmar is the Strand Hotel, a very elegant and luxurious hotel in Yangon dating back to 1901.
My recent trip to Myanmar exposed me to the treasures of the country. And the kindness behind the World Chefs Without Borders will forever be an inspiration for me to participate in worthy activities.
* * *
Email me at miladay.star@gmail.com.