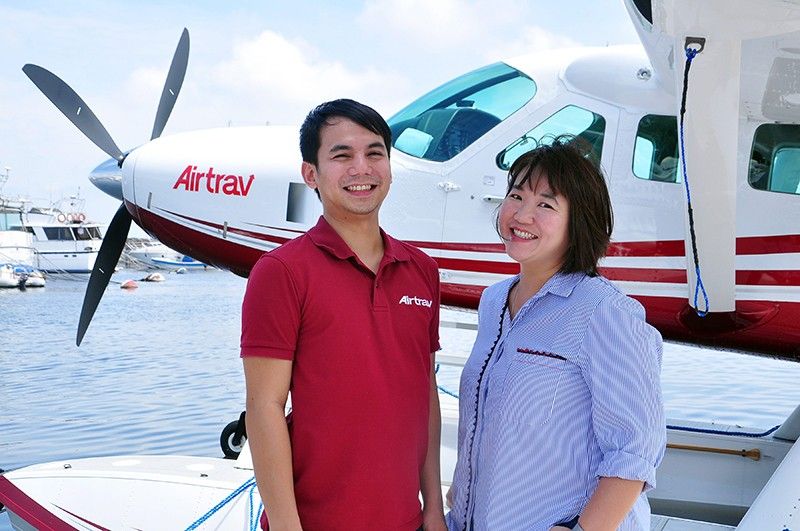 Airtrav president and Captain Jacob Cusi and Airtrav sales director Ann Margaret Ngui.
Connecting islands, one seaplane at a time
AirTrav now offers premium flights aboard the Cessna Grand Caravan 208 Ex Amphibian between Manila, Clark and Puerto Galera at an affordable price.
MANILA, Philippines — Have you ever wondered what it's like to ride a seaplane? You've probably seen one in a number of James Bond films or maybe Sweet Home Alabama, if you're the rom-com type. A plane that can function on both land and water is quite intriguing and access to it is still arguably limited in the Philippines, which is a shame considering Filipinos are physically separated from one another by many bodies of water. And while our islands have never been closer by air (thanks to budget airlines and promos), it's about time we explore more aviation options, and Filipino company AirTrav Corp., the designated helicopter tour provider for the annual Philippine Hot Air Balloon Festival and provider of services such as VIP helicopter transfers and city tours, is leading the pack.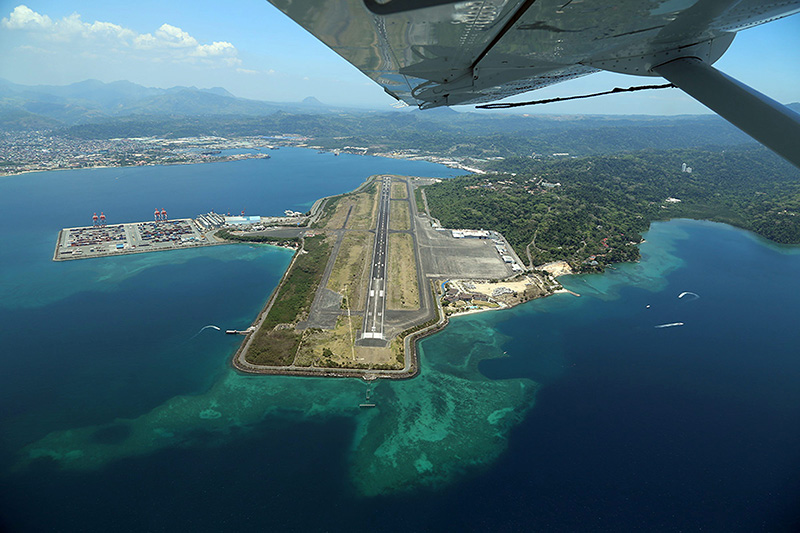 Airtrav provides premium schedule flights between Manila, Clark and Puerto Galera. It can also be chartered to any destination in the Philippines.
AirTrav now offers premium scheduled seaplane flights between Manila, Clark and Puerto Galera at an affordable price. AirTrav president Jacob Cusi noted that there is a market because of the booming tourism in the Philippines and it is their promise to bring our islands closer with comfortable, quicker travel between shorter distances in the country. Seaplanes are built for a number of things — access to remote areas, water rescues, etc. — but AirTrav highlights convenience and safety above all, which are what the aviation company provides best.
The one-of-a-kind journey begins in AirTrav's own terminal in Realship Yachts CCP Complex, Terminal B, Roxas Boulevard, Manila. It's a few kilometers farther than the NAIA terminals, but with AirTrav operating independently, passengers are guaranteed a hassle-free process. Once the flight is booked online, passengers can arrive at the terminal at least 30 minutes before departure and there's no need to fall in line to check in and drop their baggage. There's more than enough space in the lounge as you wait comfortably for your flight and the view of the docked yachts in Manila Bay makes for a refreshing terminal experience.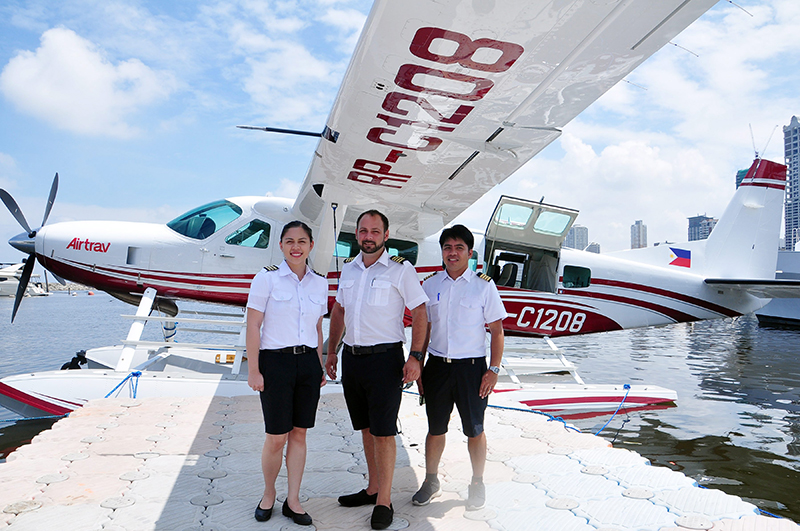 Captains Julie Bilongilot, Josh Mast and Ray Antiporta. The Cessna Grand Caravan 208 is the largest single-engine airplane produced by Cessna.
But the ultimate treat from AirTrav is the plane — the Cessna Grand Caravan 208 Ex Amphibian. It's the largest single-engine airplane produced by Cessna and seats eight passengers comfortably plus their allowable 10kg baggage each. It can take off and land safely on land, but the premium AirTrav experience is on the water. It's not every day one gets to fly just high enough to maintain a nice view of the islands, let alone taxi, depart and land on our vast bodies of water. The unique airplane window view is not too shabby as well. The Filipino company even partnered with Friday's Beach Resort in Puerto Galera for a direct landing within the property to eliminate the inconvenience of additional transfers and transit upon arrival on the island, and it won't be long before AirTrav caters to future guests of more resorts.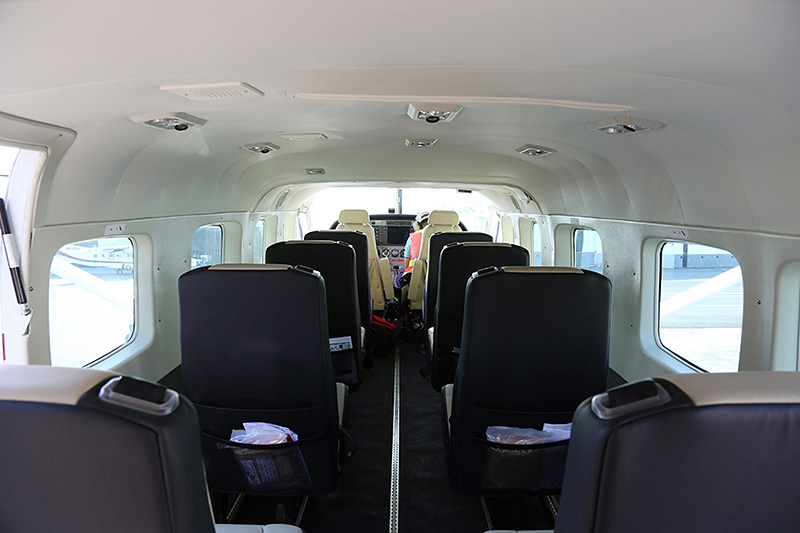 The seaplane can seat eight passengers comfortably plus 10 kg allowed luggage.
For now, AirTrav only offers scheduled flights between Manila, Clark and Puerto Galera. The 30-minute flight to Clark (P4,500 one-way) departs from Manila Bay and arrives on Clark International Airport, while the travel between Manila and Puerto Galera (P6,000 one-way) takes about 40 minutes. The company hoping to expand to destinations in Visayas soon, but for now, their seaplane can also be chartered (charged per hour) for any occasion to any destination in the Philippines. AirTrav expansion plans also include acquiring another Cessna Grand Caravan Ex Amphibian before the end of 2018.
* * *
For more information, visit www.airtrav.ph or call the Manila sales office at +63 927 382 8883.