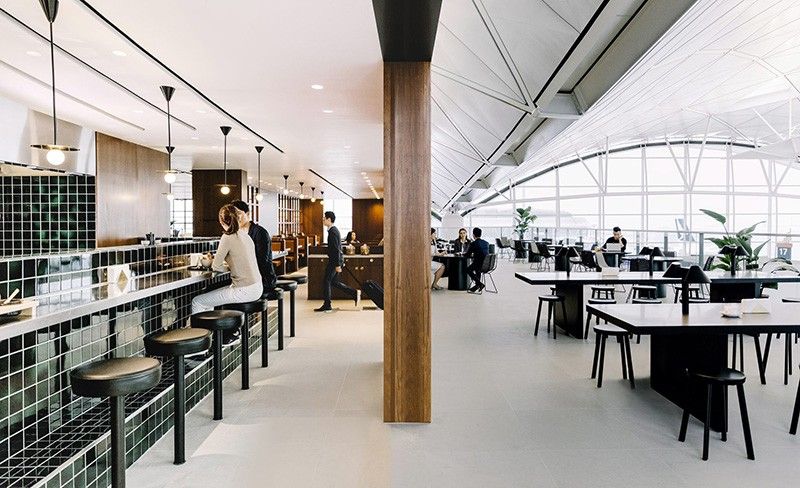 The Deck is the newest Cathay Pacific lounge at Hong Kong International Airport, featuring a noodle bar with the best Dandan-men.
It's a #Lifewelltravelled at Cathay Pacific's lounges
MANILA, Philippines — Whenever I take Cathay Pacific (CX), I look forward to the journey because of their luxe lounges. The Manila lounge at NAIA 3 is modeled after the Studioilse design of Haneda Airport in Tokyo, and feels like an exclusive club or den with something extra: Cathay's famous Noodle Bar, where you can have Hong Kong-style noodles, congee and dumplings made to order.
In CX's hub, Hong Kong International Airport, there five lounges, each with its own look, concept, and bespoke spaces.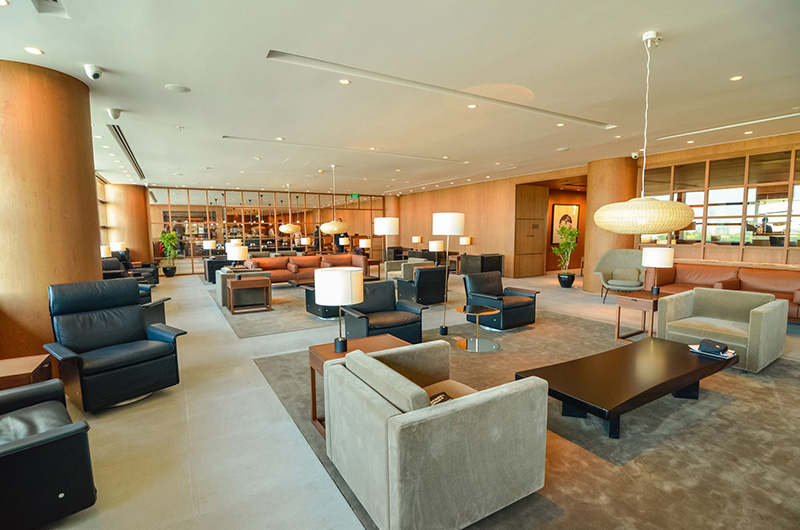 CX's Manila lounge in NAIA 3 has the feel of an exclusive club.
The Wing on Level 7 features luxury shower suites at The Cabana and its own café space, The Coffee Loft. The Noodle Bar is famed for its dandan-men: "Chef Gaita Fores says it's the best," CX marketing communications executive Maiel Perez tells us. "She and her son Amado order two bowls of it each."
Cathay's newest lounge The Deck opened just last March, featuring designer furniture, curated lighting, and art by local artists. Open-ceiling veranda The Terrace gives guests panoramic views of the airport and runways while enjoying the drinks and juices, which are really good.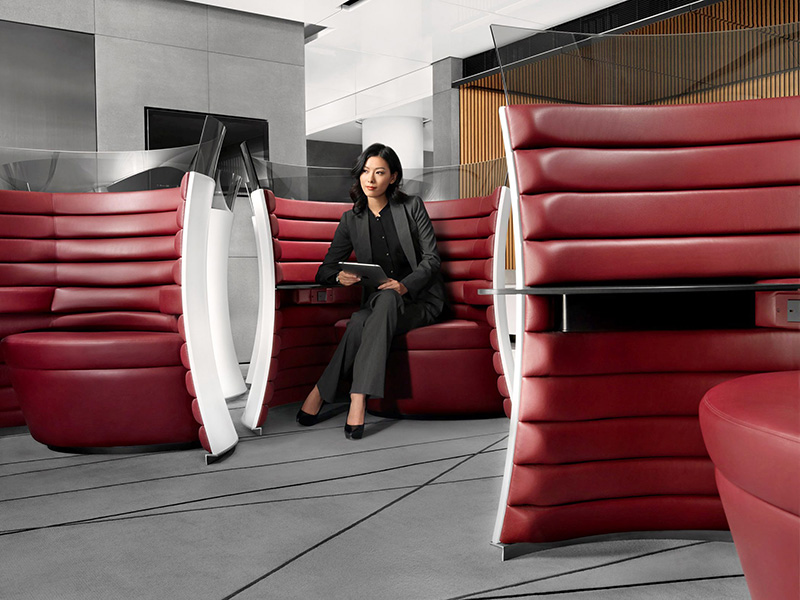 Cathay's signature lounge seats ensure privacy and comfort at The Cabin.
The Pier on Level 6 offers massages at The Retreat, its in-house spa. Tea specialists also serve guests seasonal and artisanal teas at The Teahouse.
The Bridge has an actual bakery with ovens, fresh breads, and the largest selection of food. While all the lounges feature common dishes like mac and cheese, tomato basil soup, and dim sum, The Bridge also has truffle fries, chestnut pudding with sago, and Portuguese egg tarts at its Bistro.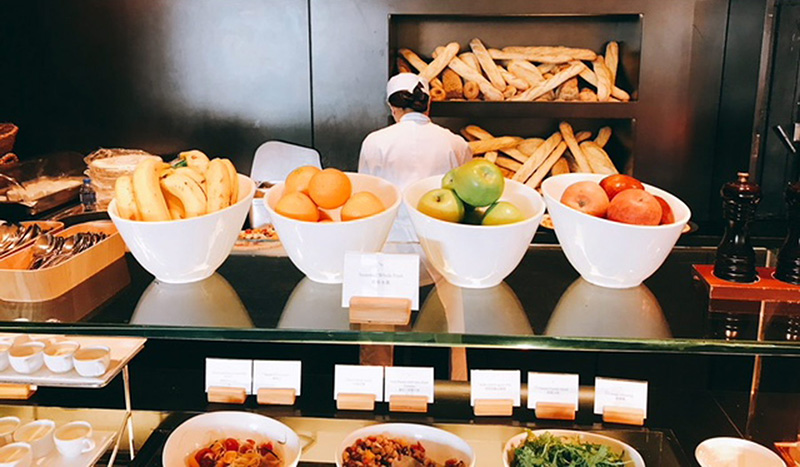 The Bridge lounge features a full-service bakery and the largest spread of food.
Ultra-modern The Cabin near Gate 23 features different zones: the IT zone boasts high-speed Wi-Fi and a videoconference suite, while The Deli serves hot, made-to-order sandwiches, fresh antipasti and salads.