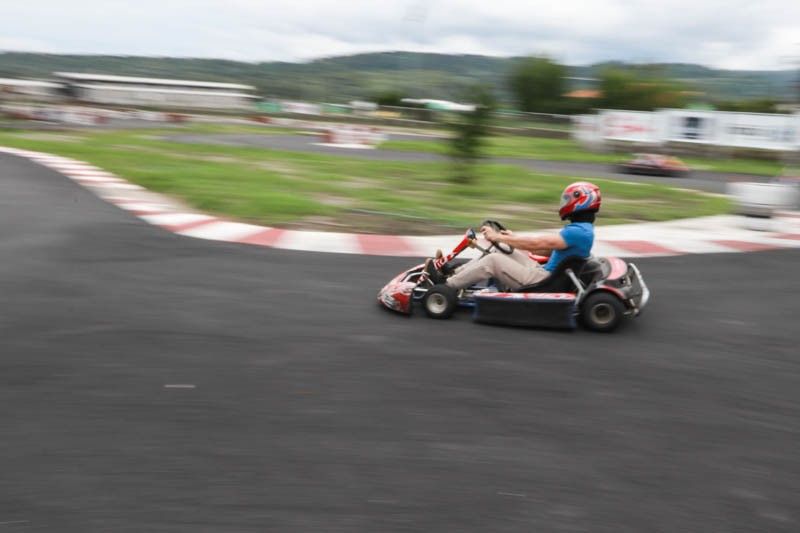 Alviera's SandBox in Porac, Pampanga opened two new attractions for those who love outdoor adventures: a four-hectare karting complex and a game-ready water obstacle course.
Philstar.com/EC Toledo
Race track or water? Choose your adventure in SandBox's new attractions
PAMPANGA — Where would you like to experience adrenaline rush: in a race track or in water? Whatever suits your sense of adventure, SandBox has the answer.
In June, the outdoor adventure park of Alviera in Porac, Pampanga opened two new attractions: a four-hectare karting complex and a game-ready water obstacle course.
"This entire park is envisioned to be a recreational venue for unique outdoor experiences," Leonard Grape, project development associate manager of Ayala Land's Strategic Landbank Management Group, told members of the media in an interview. "And this is where the plan for the karting complex came in."
Operated by City Kart Racing, the race track features five different layouts, including a kiddie track so that even children can safely enjoy the sport. Besides kart rentals and clinics, it also offers motorbike rentals in a separate circuit.
Also to be completed within the year at the karting complex are a mini golf course and playing fields for airsoft and paintball. Equipment will be available for rent for first-timers.
Moreover, Grape said that given SandBox's scale, size and international standards, it can serve as a future host venue for international races.
"This is aligned with Alviera's estates position to be a tourist destination that is open for local and international opportunities," he said.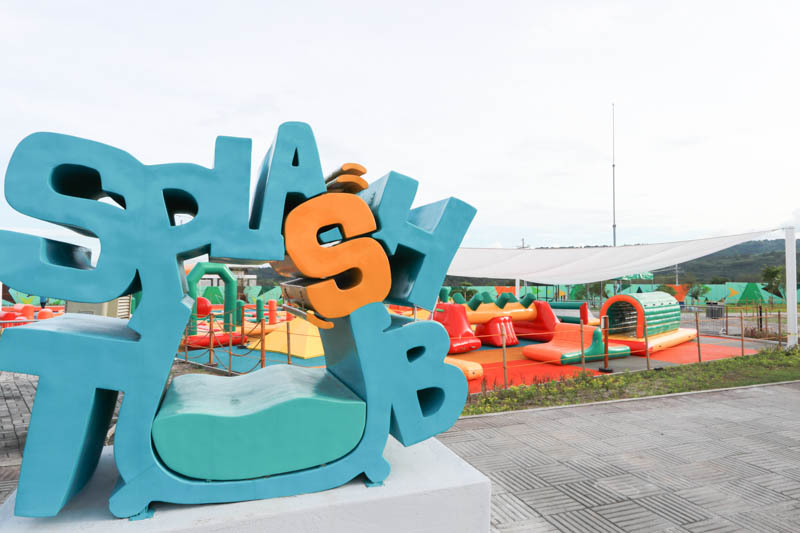 The 1,200-sqm Splash Tub features 11 inflatable obstacles courses floating on water like the Ball Traverse, Wreckers, and Over & Under, among others. Philstar.com/EC Toledo
The 1,200-sqm water obstacle course, meanwhile, is set to add a refreshing yet challenging experience at SandBox. Called the Splash Tub, it features 11 inflatable obstacle courses floating on water. These include the Ball Traverse, Wreckers, and Over & Under, among others.
"When we were thinking of a concept, we didn't want it to be just a pool. We wanted to mix the adrenaline component of an obstacle course and at the same time a refreshing component of water," the project manager said.
A group of four can join the Aqua Dash, adults can try the Challenger course, while the little ones can enjoy at the Kiddie area. Prizes will be given away every month for winning groups and individuals.
A lounge pool, shower and changing areas complete the unique water facility.
With the addition of the karting complex and Splash Tub, there is now something to enjoy at SandBox any time of the year, come sun or rain.
For more adventure, don't forget to try the outdoor recreation park's rollercoaster zipline, the first in the country, as well as the giant swing, the aerial walk, and outdoor archery range. There is also the Adventure Tower that lets visitors enjoy wall climbing, free fall and rappelling while enjoying the surrounding mountain views of Porac. To experience more of the naturally rolling landscape, go on ATV/UTV rides.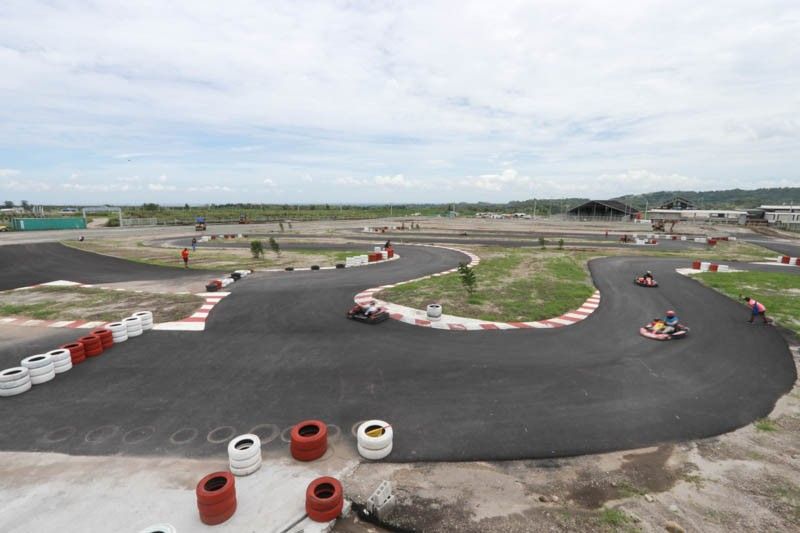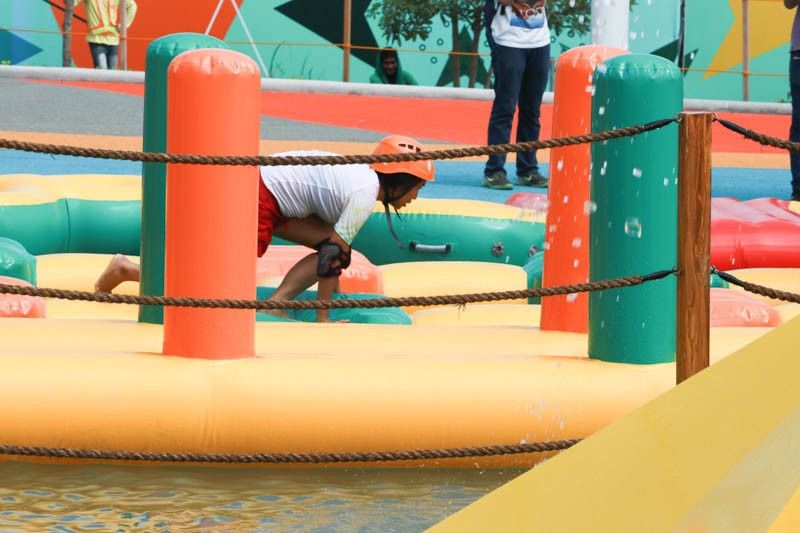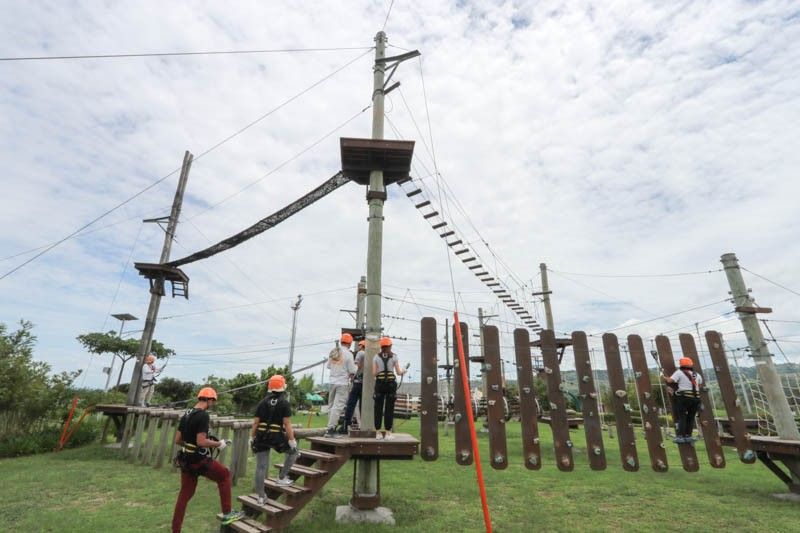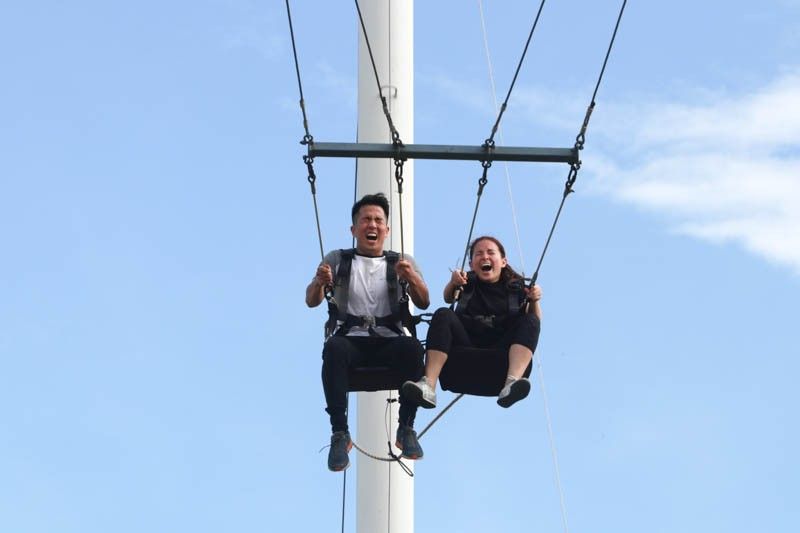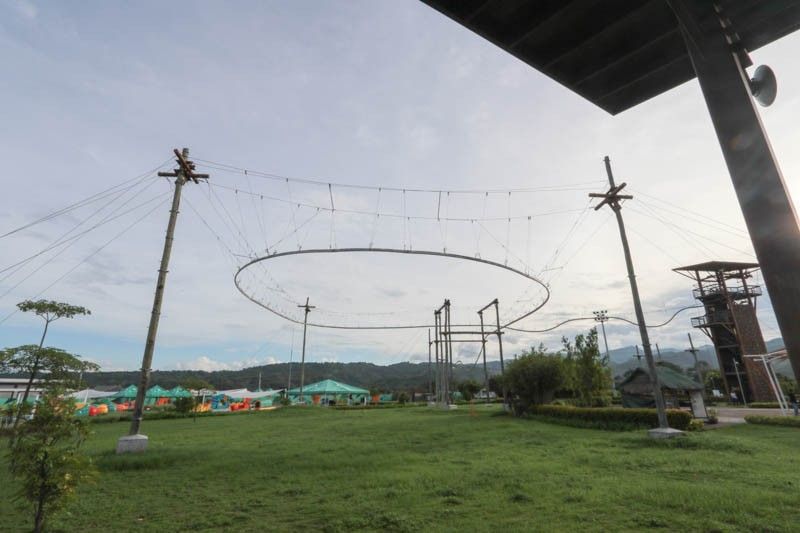 <
>
SandBox is the initial offering of Alviera, a 1,800-hectare sustainable estate in Porac, Pampanga. Envisioned to be the next tourism destination of the north, the estate will soon have a country club, hotels, a botanical garden, and more enhancements.
As a bustling district for business and leisure set in a natural environment, Alviera will have residential communities, a commercial district, an eco-industrial park, and educational institutions. It is being jointly developed by Ayala Land Inc. and Leonio Holdings Inc.