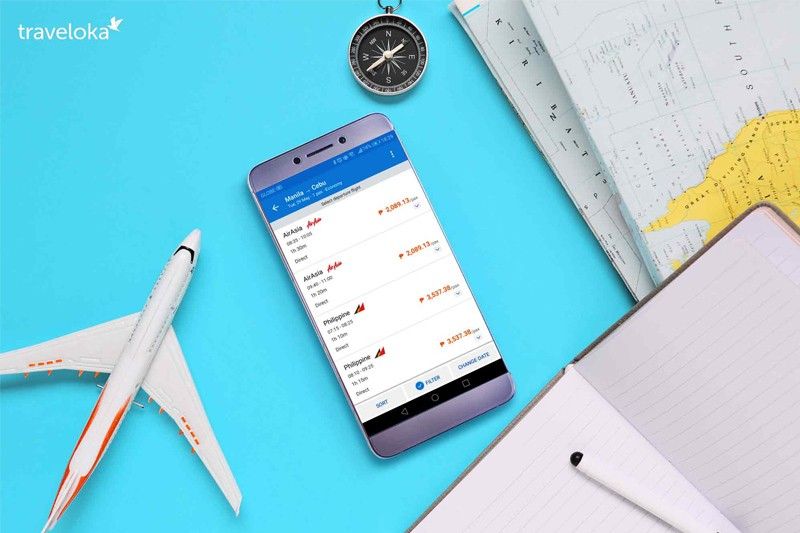 With the online booking platform, you can see all the details, prices, and other information from several airlines in one calendar.
Released
Traveloka expands your travel options with multiple airline partners
(philstar.com) - May 22, 2018 - 10:04am
MANILA, Philippines — It's not always easy to find a great deal for your dream destination. More often than not, you need to sift through several travel sites to find a flight that matches your budget and your preferred travel dates. This takes considerable time and effort, which everyone may not have.
This difficulty is now a thing of the past with Traveloka, an online booking platform for flights and hotels.
The company has collaborated with multiple airline partners so you can easily pick from a wide variety of choices for a flight. With Traveloka, you can see all the details, prices, and other information from several airlines in one calendar, making it crazy easy to find the lowest prices for flights and to pick the one that best suits your budget.
What's more, the online booking platform has a feature called Cheap Price Finder. This marks the flights with the lowest prices in green, so you'll immediately know which dates are the best for booking flights. With the help of this feature, there's no need to go back and forth between websites, checking for the cheapest price.
It's definitely going to be crazy easy to book AirAsia flights with Traveloka or other airlines for all your travels.
For an even more convenient booking experience, Traveloka also added other in-app features like Price Alerts. This feature allows you to specify a budget and then set push notifications so that you're informed when your preferred flights go on sale or fall within the budget you set. You can also opt to receive alerts if there are flights that match your budget on your chosen dates.
Transform your travel experience from complicated to #CrazyEasyTravels! Visit https://www.traveloka.com/en-ph/ and make your dream vacation a reality with the help of your reliable travel buddy, Traveloka.