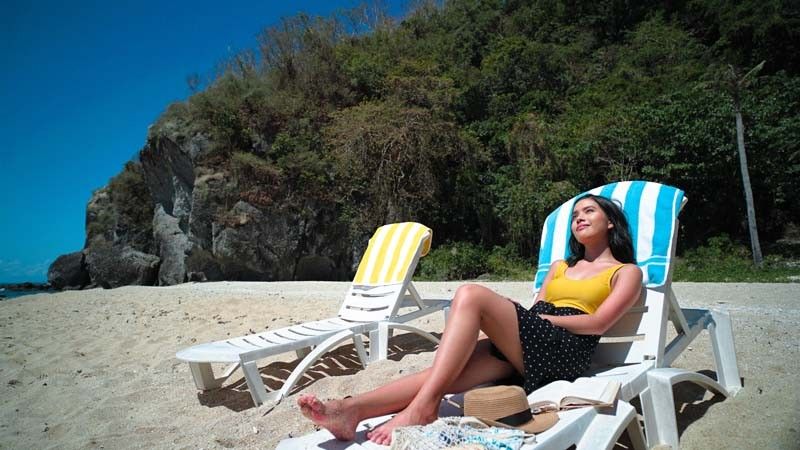 Traveling alone can bring along some surprises that can help you realize that the world is so much bigger, indeed.
Released
Moving on and moving forward: Get up and live to see the world with Traveloka
(philstar.com) - May 18, 2018 - 10:15am
MANILA, Philippines — Different people travel for different reasons.
Some may want to relax somewhere far away to escape the hustle and bustle of the city. Some may want to immerse themselves in various cultures and experience the authentic taste of foreign cuisine. Others may simply want to meet new people and see the beauty of new places.
In Traveloka's newest video for their Get Up and Live campaign, which was launched last April 28, the company focused on yet another reason for traveling: to spend time alone and to experience the many wonderful things that the world has to offer.
There are people who enjoy traveling in groups, and while this isn't a bad thing, Traveloka wants to show that there is something beautiful about solo adventures too. It can help you move forward in life by allowing you to see things in a different light. All you need is a little push.
The story opens with the heroine Sam, who has recently broke up with her boyfriend. In an attempt to get over her broken heart, she decides to push through with a trip that she originally planned on taking with her now ex.
Using Traveloka to check in to her flight and hotel, her trip seems to go on without a hitch except for a number of incidents that remind her of her heartache. In the end, Sam realizes that despite feeling hurt and lonely, she's been having a great time during her solo trip.
In the end, she plans and books yet another trip with Traveloka to continue exploring.
The video struck a chord with the viewers. Some said that they could relate with Sam's situation, while others said that they remember someone who went through a similar situation. Others tagged their broken-hearted friends and suggested that traveling on their own might be the best thing to do to deal with their heartache.
Traveling can be so much more than visiting new places. And traveling alone can bring along some surprises that can help you realize that the world is so much bigger, indeed.
It's time to explore. Book your next trip now, with the help of your reliable travel buddy, Traveloka. Visit Traveloka to see more travel stories and to get that push you need to get up and live.
Disclaimer: This a sponsored content and is not covered by Philstar.com's editorial guidelines.