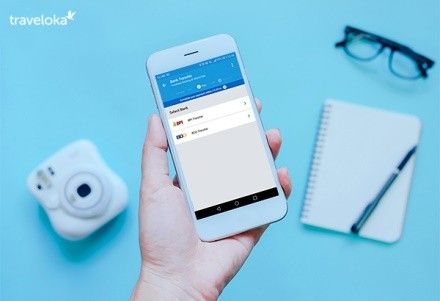 You can now select 'Bank Transfer' as a payment option at Traveloka.
Released
Booking a hotel with no credit card? Pay via online transfer with Traveloka!
(philstar.com) - April 23, 2018 - 10:00pm
MANILA, Philippines — Convenience is one of the most appealing parts of online transactions. You have a wide array of choices before you, you can browse to your heart's content until you find something that matches your preferences, and you can complete the transaction with just a couple of clicks.
That is, until you realize that the website only accepts credit card payments.
This is a huge factor that makes a lot of Filipinos hesitant to try booking their hotel rooms online. Lack of payment options, meanwhile, leaves them frustrated.
Usually, users end up either borrowing someone's credit card and then paying them back in cash — or they simply head over to a travel agent's office and book with them instead. There are also some people who, despite having credit cards, prefer to pay in cash. Then there are those who pay through banking apps because they feel that these methods are more secure.
Thankfully, with Traveloka you can pay for your flight and hotel bookings through BPI or BDO online transfer.
Once you've made a booking, all you have to do is select "Bank Transfer" when asked to choose a payment method. Choose between BPI or BDO transfer and from there, you will receive further instructions on how to complete your payment.
A couple of reminders though, do note that BDO transactions are limited to P10,000 per transfer. Also, when booking through the Traveloka App, just copy and paste the account details to the respective banking app.
Make sure to take note of the time you have to complete the payment, as well. Once the transfer is confirmed, simply toggle back to the Traveloka App and click the "I have completed the payment" button. You can also upload a photo of the confirmed transfer to help Traveloka verify the payment faster. Then, all you have to do is wait for your voucher to arrive.
Should you encounter any difficulties with your booking, Traveloka has made it convenient to reach out to their 24/7 local customer support team. You can contact them via phone call, Facebook message, email, or the live chat feature on the Traveloka website.
To further provide you with #CrazyEasyTravels, Traveloka also has a host of features that help you track the prices of both flights and hotel rooms, and that give you a real-time notifications when either one falls within your budget.
Just visit the website today and discover how Traveloka can transform your experience from complicated trips to #CrazyEasyTravels.