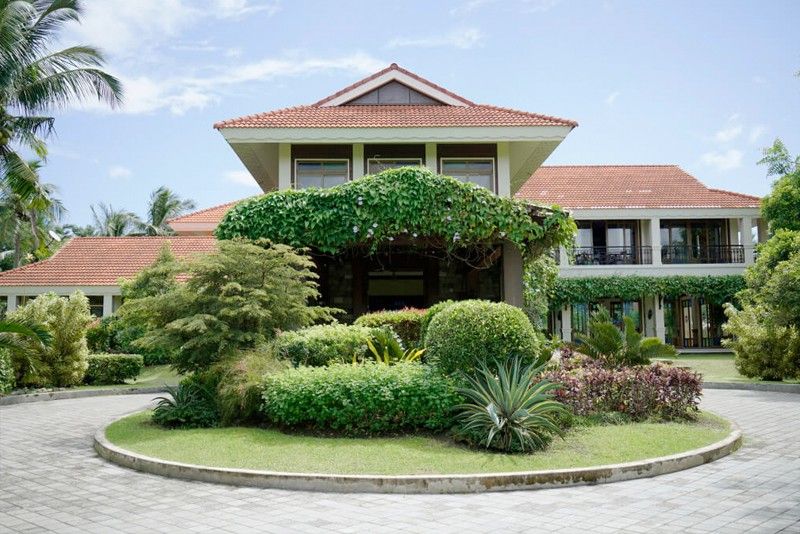 Living the laid back life at Casa Laiya
MANILA, Philippines — My two closest friends in the Philippines and I decided it was about time we went on a weekend getaway. We decided we wanted to go someplace quiet, where we could have time for ourselves and enjoy each other's company without worrying too much about what mischief one friend's nine-year-old daughter would get herself into. Enter Casa Laiya, a resort in Batangas that recently opened to the public. My father-in-law, the laid back master, recommended it, and so off we went. Upon our evening arrival we were met with a warm greeting, wet towels and iced tea, which was exactly what we needed after the long drive from Manila. We dropped our bags in our rooms full of antiques and went straight to dinner.
To feast and breathe in the fresh air with a hint of ocean, to listen to the quiet calls of wildlife, while the darkness makes the stars glitter in the sky – I call it luxury and laziness. The child went to bed early. Parents need time for themselves too, and friends of parents. We stayed up late that night.
I woke up to a magnificent view of the surrounding mountains. I felt like diving from my balcony straight into the sizable saltwater pool beneath me, but that would have been a bad example for the child, who had woken up before us and was already busy hunting coconuts with one of the resort staff. I decided to have a quick look around while waiting for lunch.
Six of Casa Laiya's seven guest rooms are located on the second floor of the main building, right above the kitchen, dining area and the open common room. In the middle of the resort: a saltwater pool, 300 square meters and more than six feet at its deepest. An open space with room to run around. A poolside bar and, above it, the seventh and biggest of all the rooms. Across the pool, almost hidden in the garden around it, is Casa Laiya's own private chapel. Perfect for Holy Week or privately repenting your laziness (I didn't).
For lunch we had fresh fried bangus, garlic rice and scrambled egg, and we continued to let my friend's daughter roam around the resort on her own, knowing she would be safe under the watchful eye of the staff while we relaxed on beanbags by the pool. Time flew by and we soon found ourselves being pampered with delicious chicharon for merienda. This drew the child's attention. After we were done snacking, we walked a short distance to the beach. Laziness triumphed over adventure, so instead of riding a boat, or going snorkeling, we dipped our feet into the sea from a floating bamboo hut, we walked along the beach collecting shells, we made sand angels while watching the setting sun and many other lazy beach activities besides.
Back at the resort, we ended the day with another superb meal: creamy corn soup and a fresh and crunchy Caesar salad for starters, followed by juicy deep fried buttermilk chicken and for dessert the refreshing sweetness of bourbon-infused mangoes with vanilla ice cream. Then we had the bartender mix us cocktails. Jealousy grew in the child at the sight of our cocktails, so he mixed her one as well, but with soda instead of liquor. I demonstrated my luck over a few rounds of billiards, successfully avoided the temptation of drunken karaoke, and finally we settled down on the stargazing platform next to the pool, to gossip under the stars.
The next day we left the resort refreshed and bursting with energy to take on the hectic Manila life once more. Laziness pays off if done correctly. They say the devil is in the details, but in Casa Laiya, the details are divine.
You can contact Casa Laiya at +632-3615027 or casalaiya.reservation@yahoo.com, and visit their web page at casalaiya.com.