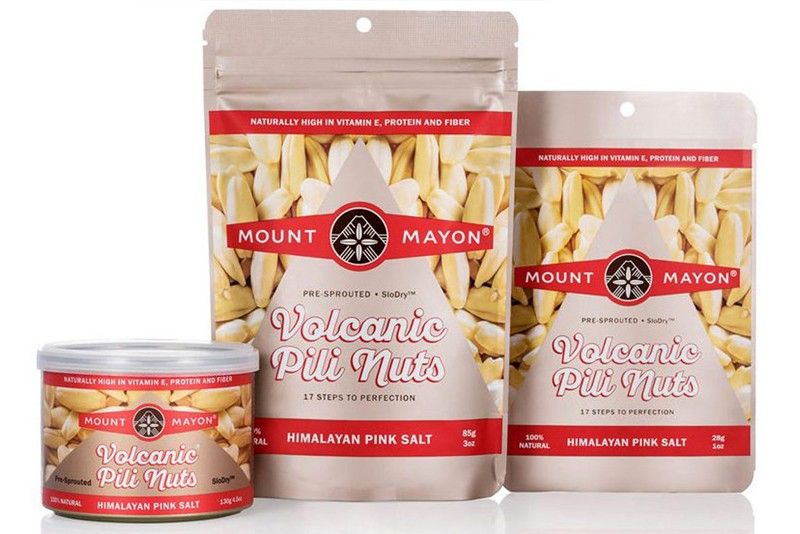 Mayon pili nuts top French food competition
MANILA, Philippines — The Philippines' pili nuts bagged the top prize in a French food competition in Paris last week.
Mount Mayon Volcanic Pili Nuts received the top prize for the "dry savory impulse products – self-service ready-to-eat products category," besting two other competitors during the Le Snacking D'Or 2018 at the Porte de Versailles.
"We have been testing the acceptability of pili nuts among some of the top pastry chefs and culinary institutions in the southern part of France, and the feedback has been overwhelming. This award further confirms that the pili nut has vast potential in the discriminating palate of the French market," said Jean Luc Sini, public relations consultant for the Mount Mayon Volcanic Pili Nuts and the Philippine Trade and Investment Center, the commercial section of the Department of Trade and Industry in Paris.
Only the top three entries made it to the final round of voting for the Les Snacking d'Or "Produit d'impulsion secs sales" or the dried salted snacking category.
Sini added the Mount Mayon brand, which is processed in a facility in Subic, may have also caught the attention of the voters because it is halal, kosher, vegan certified and non-GMO verified.
Le Snacking d'Or is an annual competition held in France. It has been awarding top food products from the world for the last three years.