Smooth sailing seen for Asia's cruise tourism industry
MANILA, Philippines — After years of seat sales and ticket discounts, cruise lines are betting that more and more travelers are ready to see the world by ship.
Asia is a growing market for cruise travel and the Philippines is steadily becoming part of the region's cruise map.
According to a financial report by Genting Hong Kong Group released on March 29, it sees Asia as the world's largest and fastest growing outbound market. "About a billion people in Asia will reach middle-class status by 2030 and they have the disposable income to travel and cruise," the report says.
At a recent ceremony aboard the World Dream to fete travel partners and to announce new plans for Genting Cruise Lines, company president Kent Zhu shared that Asians are increasingly seeking unique and premium experiences.
So much so that the company is already working on the first of a series of "Global Class" ships in anticipation of market growth. The ships, which are planned to have larger state rooms, are expected sail beyond the continent.
The Philippines has had huge years in cruise travel since 2017, which saw two Genting Cruise Lines brands — Star Cruises and Dream Cruises — homeporting in Manila. The SuperStar Virgo was the first international cruise ship to homeport — while a ship only visits a port of call, it picks up and drops off passengers at a home port — in the Philippines.
The response, according Genting Cruise Lines Assistant VP for Philippine Sales and Marketing Andrea Manzano, was very encouraging. The bulk of passengers came from Metro Manila although passengers also came from major cities like Cebu and Davao through fly-cruise programs.
"Last year, we also included Ilocos Norte as a port of call for SuperStar Virgo with the addition of Manila and Boracay for Dream Cruises' newest ship, World Dream, towards the yearend," she says.
Dream Cruises' World Dream, while homeported in Manila, had five-day Manila-Boracay-Hong Kong-Manila cruises. SuperStar Virgo, meanwhile, will be homeported in Manila until the end of May for the "Sensational Summer Getaway" cruise to Okinawa, Japan and Keelung, Taiwan.
"We look forward to collaborating with the travel and tourism institutions in the Philippines on the promotion of this unique itinerary to international tourists as the hottest new cruising choice," she says.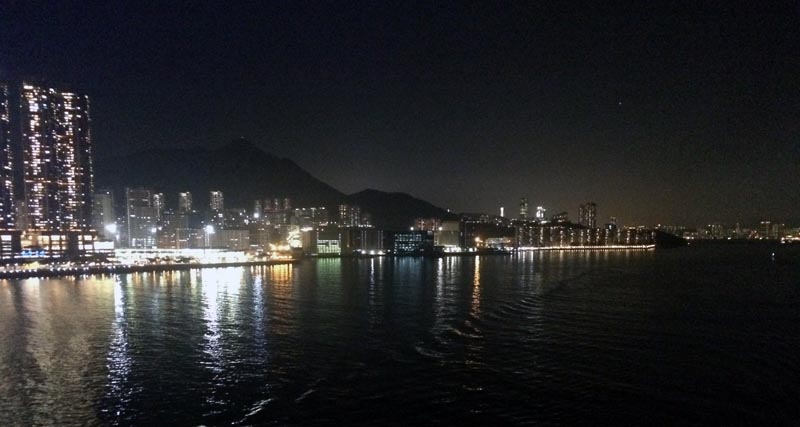 The World Dream cruises through Repulse Bay in Hong Kong. The ship sailed a Manila-Boracay-Hong Kong-Manila route in March.
More families, first-timers and couples
Despite the impression that cruises are more for senior citizens and retirees, the Filipino cruise market has been changing to include more first-timers, singles, couples and families. More companies are also picking cruise ships for conferences and as incentives for employees.
"The Asian [cruise] industry, including the Philippines, is still very much in its infant stage but with great potential, as Southeast Asia is expected to be one of the leading markets for cruising in the region," she says and the cruise line has been holding localized thematic cruises like one with Philippine basketball legends and another cruise as an alternative to the annual "Laboracay" parties — a timely concept given plans for a temporary closure of the world famous resort island.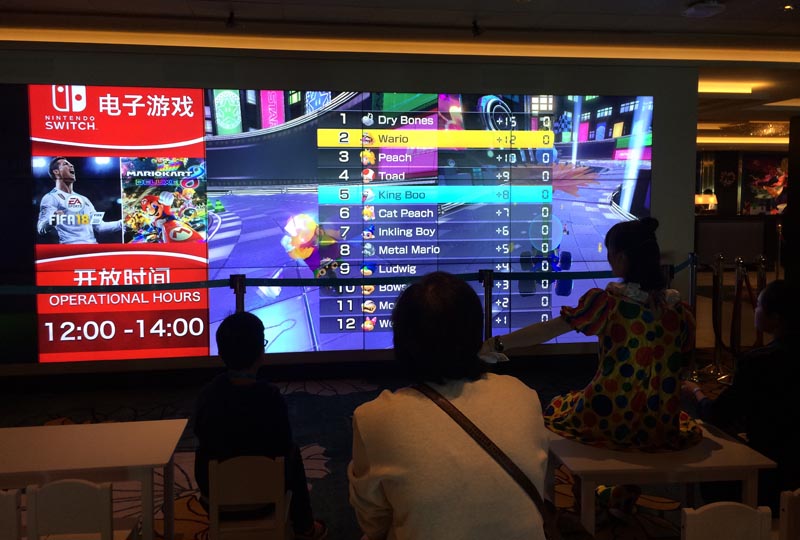 Aside from gaming by Resorts World, video games are also available for younger travelers.
Although more expensive than budget flights, cruises offer value for money that travelers find enticing. Going on a cruise can be likened to a "staycation" while actually going places, since state rooms offer a premium hotel experience while also cutting down on the stress of transfers on a multiple-stop tour.
The price of a cruise ticket also includes meals — the World Dream has Western, Chinese, and buffet meal options among its inclusions — which means food won't be a problem and will be an experience in itself.
"Also, the ship itself has become a main destination with loads of fun-filled and interesting activities and facilities. It makes the entire journey exciting even before reaching the destinations," Manzano says.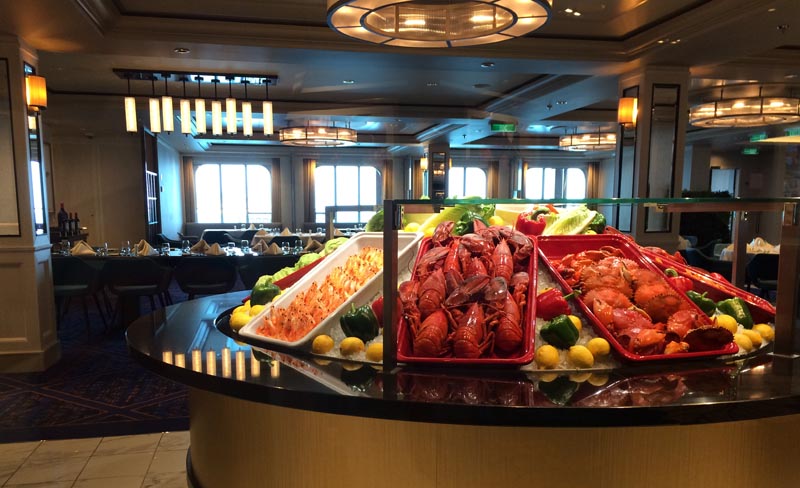 Food options are included in the price of a cruise ticket, giving passengers more value for money.
The Philippines as market and destination
Earlier this year, a record three cruise ships docked in Manila, a sign that interest in cruise travel — both from within and outside the Philippines — is growing.
"With the potential of the cruise tourism industry untapped in the Philippines, we are optimistic that SuperStar Virgo's deployment in the Philippines for the second time will help further support and develop the Philippines as one of the potential leading cruise hubs, both as a cruise destination and as a source market in the region," Manzano says.
Although that means another option for Filipino travelers, cruise ships also mean revenue and work.
"When a large cruise ship with up to 3,400 passengers and 2,000 staff ... undertakes what is termed a 'turn-around call', that means a huge amount of work for customs and immigration staff, baggage handlers, stevedores, tugs, pilots, caterers, couriers, taxi drivers, tour companies and local retailers," the South China Morning Post said in an article on the Genting Dream in 2016.
Manzano echoes the thought: "When a ship homeports, it brings revenue to a port, attracting inbound traveling be it domestically or internationally, creating jobs and demand for supply for the ship, as well as spillover tourism to hotels, transport and more."
She shares that Boracay as port of call — because the island does not have a large enough port, the World Dream had to transfer passengers to and from the ship by boat — is just one of the options for the Philippines.
Future cruise itineraries could include destinations like Coron in Palawan and potential homeport arrangements with Davao City and Cebu. In a country with more than 7,000 islands, the choices are almost endless.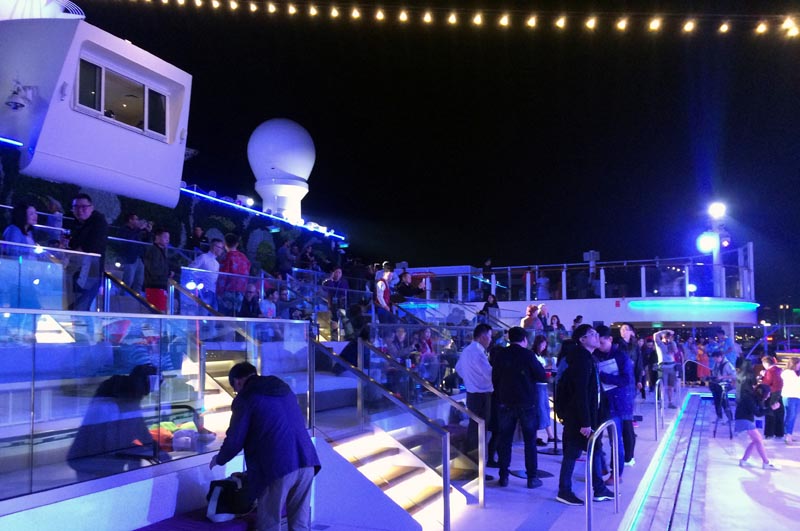 Activities aboard the World Dream include a waterpark, outdoor activities and the Zouk Beach Club for partying and drinks.
— Text and photos: Jonathan de Santos, Video by Kat Leandicho
Editor's note: The tour and cruise on the World Dream was hosted by Genting Cruise Lines to promote the ship and cruise tourism. At no stage does the host organization have a say on the stories generated from the coverage, interviews conducted, publication date and story treatment. Content is produced solely by Philstar.com following editorial guidelines.