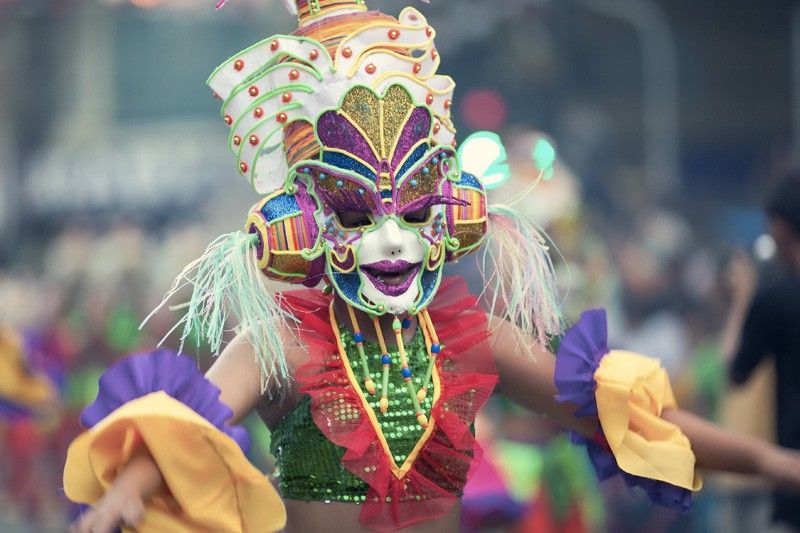 From the warm, cheerful nature of its people to heirloom flavors and historical destinations, Negros Occidental can charm anyone into staying without a doubt.
5 reasons why life in Negros Occidental is something that we envy
Negros Occidental is more than just the country's top sugar producer. With a rich culture and proud history, this Visayan province has a lot more to offer.
From cuisines that tease the taste buds, to iconic landmarks filled with stories, to the warm, cheerful nature of its people, Negros Occidental can charm anyone into staying without a doubt.
A journey to the south starts with the five things you can only experience there.
1. Land of smiles and festivals
In Bacolod City, everyone can truly feel the warmth and happiness of Negrenses through the MassKara Festival held every October.
Celebrated to uplift the people's spirit after a back-to-back sugar crisis in the 1980s, the MassKara Festival has become one of the most anticipated and most frequently visited festivals in the country today. Featuring colorful masks portraying huge smiles, the festival has become the manifestation of the capital's moniker as the "City of Smiles" and of the strong, unwavering Negrense spirit.
2. Heirloom flavors
Negros Occidental is also a culinary destination with heirloom recipes that continue to delight generations of locals and tourists alike.
There's El Ideal Bakery's sought-after Guapple Pie, Emma Lacson's famous empanada and pili squares, and Sinda Belleza's fresh lumpiang ubod.Negros Occidental also has its own version of Turkey's baklava using pili, muscovado, and coconut oil as ingredients.
For the original Bacolod chicken inasal—considered the best tasting chicken barbecue in the country—check out Manokan Country where a variety of food stalls serve their own takes on the dish.
3. Historical destination
The sugar industry thrived in Negros island during pre- and post-colonial eras. Sugar landlords lived extravagant lifestyles evident in their grand and elaborate houses.
In Silay City where most ancestral houses remain, tourists can go on a heritage tour and visit Balay Negrense, Bernardino Jalandoni Museum, Maria Ledesma Golez Heritage Building, and Hofileña Heritage House.
Both Silay and Talisay cities are just a few minutes drive away from Bacolod City, the province's capital.
4. Posh shopping and dining
A province like Negros Occidental that is heavily associated with the idea of affluence is about to welcome its most opulent commercial center yet.
Soon to rise in Bacolod City is Northill Town Center, a 7.5-hectare horizontal development that will house mostly stand-alone, two-story structures of retail shops and dining establishments. Expecting completion within this year, locals and tourists can shop to their heart's content and satisfy their cravings with world-class cuisines, all while being surrounded with landscaped leisure parks and open spaces.
With a supermarket dedicated for fresh food finds, cinemas for the latest blockbuster hits, and a pasalubong center for visitors, there's very little reason to doubt that urban city living at its finest has finally arrived in Bacolod.
5. A lavish lifestyle
Poised to become Bacolod City's most upscale residential village to date, Forbes Hill will soon feature its own courtyard garden entrance with a tiered fountain in the middle.
Promising a vibrant community and utmost exclusivity, the 15-hectare residential development will offer only 197 lots ranging from 499-square meters to 861-square meters. Future residents need not worry about risks of flooding as the entire estate is designed to be flood-free, which was also the reason why Megaworld was able to integrate an underground cabling system in the community.
Apart from these, Forbes Hill will also feature a private clubhouse with a multifunction hall, a fitness center, game and entertainment rooms, audio and visual room, an outdoor lap pool, children's pool, a gazebo park, and a basketball court.
Forbes Hill will be part of Megaworld's first township to rise in Bacolod, Northill Gateway. The 53-hectare property will seamlessly integrate residential and commercial developments in a single community where everything is within reach.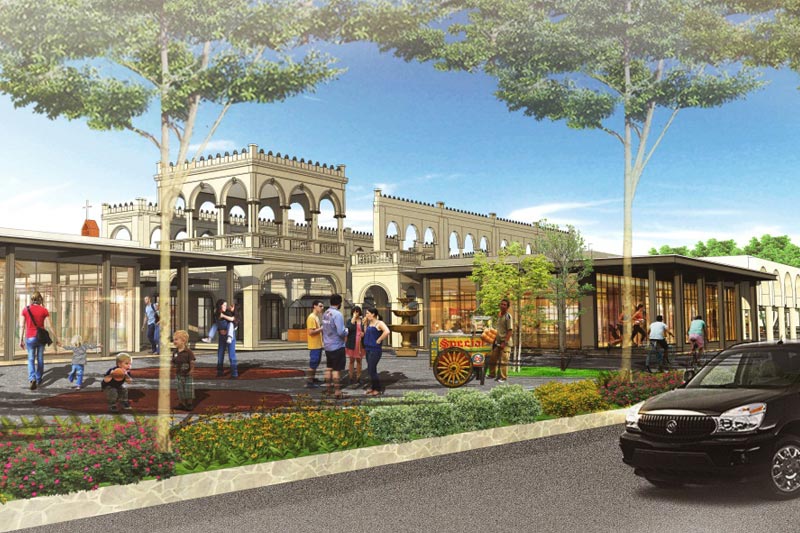 Forbes Hill and Northill Town Center will be part of Northill Gateway, the first township to rise in Bacolod City. Megaworld/Released
For more information on Northill Gateway, visit www.megaworldinfinite.com, or call 0917-828-4573.