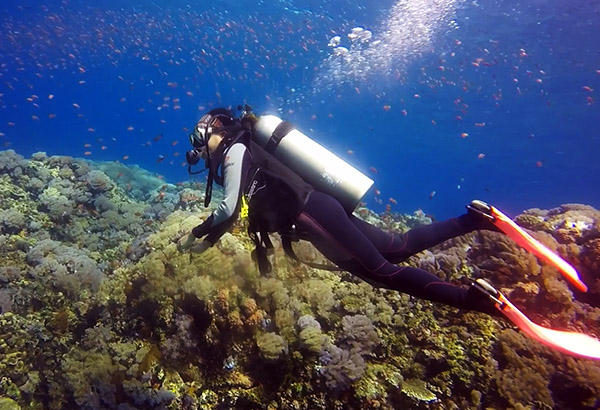 Take a peek 50 feet below Anilao, a part the country's rich biodiversity as the so-called "center of the center of marine biodiversity in the universe." Philstar.com/EC Toledo IV
WATCH: Summer diving in Anilao, Batangas
(philstar.com) - February 28, 2018 - 11:45am
MANILA, Philippines — Is diving in your travel bucket list?
Located only about two hours away from Manila, Anilao in Mabini, Batangas is an ideal jump-off point for those who want to get started into diving.
This video shot by Philstar.com and FWD Philippines provides a peek into what can be seen 50 feet below Anilao, one of the Philippines' top diving spots and a part the country's rich biodiversity as the so-called "center of the center of marine biodiversity in the universe."
FWD, says a statement, is a company aiming to provide a comprehensive insurance plan for one's protection, investment, retirement and saving, to help people fulfill what is in their bucket lists.
Editor's note: The tour to Anilao was hosted by FWD to promote tourism in the area. At no stage does the host organization have a say on the stories generated from the coverage, interviews conducted, publication date and story treatment. Content is produced solely by Philstar.com following editorial guidelines. — Video by EC Toledo IV