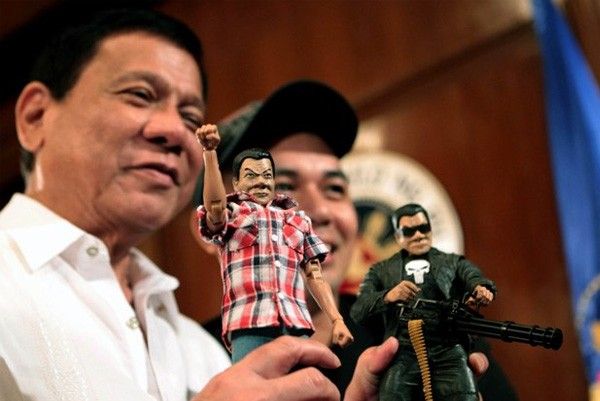 President Rodrigo Duterte may soon see not just action figures but a life-sized wax replica of himself. In this August 2016 photo, Duterte with toymaker Dennis Mendoza.
PPD/Robinson Ninal
Hong Kong mulls creating a Duterte wax figure
MANILA, Philippines (Updated Feb. 22, 4:45 p.m.) — A Hong Kong tourism official disclosed to Philstar.com that while the Philippines has the biggest share of their Southeast Asia arrivals, South Korea and Japan are now the top international destinations for Filipinos, and no longer Hong Kong.
"In 2017, we recorded over 890,000 tourist arrivals from the Philippines. We expect the momentum to continue and look forward to reaching the first one million milestone in the near future," Hong Kong Tourism Board said in a statement.
"We're still confident that Hong Kong remains to be the preferred destination of Filipinos, but the fast-evolving tourism industry and the stiff competition posed by our neighbors is definitely keeping us up on our toes. This is why we are ramping up on our promotional efforts and turning the spotlight on the lesser known attractions to give tourists, especially Filipinos, even more reasons to visit and keep coming back to Hong Kong. We're excited to showcase districts like Old Town Central and Sham Shui Po, and present a different side of Hong Kong such as the Great Outdoors."
Determined to regain Filipino tourists' regard for Hong Kong, the official said they are considering having a wax figure of Philippine President Rodrigo Duterte, which could attract more Filipinos to visit Hong Kong.
Duterte is among the Philippines' most popular presidents, if recent surveys serve as basis. Hong Kong, said the HK tourism official, wants to leverage on Duterte's popularity to draw more tourists to the island city.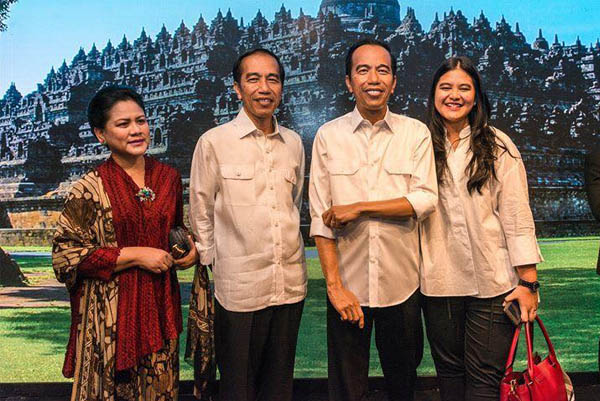 The real Joko Widodo stands besides his wax version. Madame Tussauds Hong Kong/Released
If this pushes through, Duterte's wax statue will be joining that of President Joko "Jokowi" Widodo, the current president of Indonesia.
Widodo unveiled his own wax figure in May 2017 at the famed wax museum Madame Tussauds Hong Kong.
Having Widodo's statue in the museum has been proven effective in attracting Indonesian visitors, said the HK tourism official. The Duterte figure could also do its magic, the official said, especially if the president himself would go to unveil it.
"A wax figure of President Duterte would probably be a nice, local touch for the Filipinos to see, similar to how Indonesians reacted to having their own leader added to the growing collection of famous figures represented in wax forms, but this is not up to Hong Kong Tourism Board as another organization operates this attraction," the tourism board clarified in a statement.
The HK official, however, admitted that current maritime tensions between the Philippines and China would be a reason the planned wax figue may not see fruition soon.
Other Hong Kong destinations
Elsewhere in Hong Kong, Disneyland is inviting Filipinos to visit the theme park and celebrate its Disney Friends Springtime Carnival from March 15 to June 20.
During the carnival, an all-new "We Love Mickey!" nighttime projection show debuting at the park's Main Street, U.S. New and longtime Disney friends will be appearing at the new Africa-themed Karibuni Marketplace in Adventureland and other locations across the park to greet guests and take photos.
In addition, there will be Disney character-themed eggs to find, alongside dining and accommodation experiences at the three resort hotels.