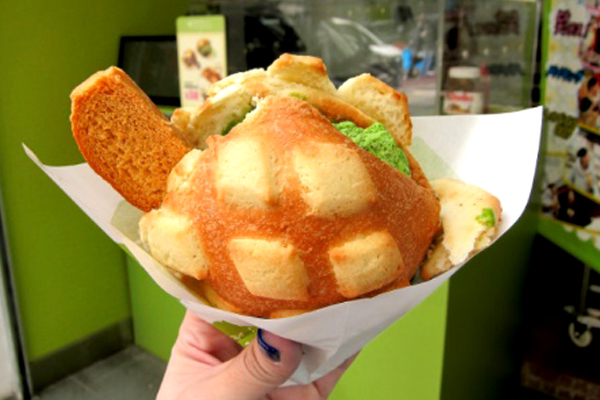 Hong Kong Island is where dessert is not just a post-meal dish but an experiential feat altogether.
Hong Kong Tourism Board/Released
5 unique dessert spots for your family's sweet escape in Hong Kong Island
(philstar.com) - February 2, 2018 - 10:42am
HONG KONG — Following travel trends, parents are constantly searching for fresh and creative ways to spend quality time with their kids while on vacation.
When in family-friendly Hong Kong, everyone can go outside the usual tourist hotspot of Kowloon. All they need is a scenic ferry ride to Hong Kong Island, a treasure trove just waiting to be uncovered.
Best explored through exciting tram rides, the island is also a sweet destination for the kids and the kids at heart. It is where ice cream isn't simply a mere concoction in a cone. It is where dessert is not just a post-meal dish but a standalone experience.
Check out these top recommended destinations featuring Instagram-worthy desserts to sink your sweet tooth into:
World's Second Best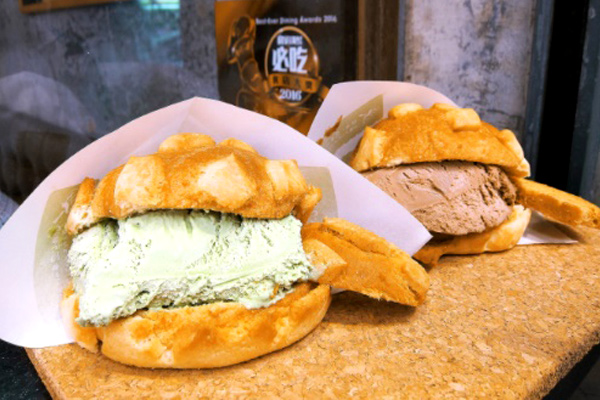 Cleverly called "World's Second Best," this café serves the best baked melon-pan fried ice cream doubt anything beats this incredible treat. Foregoing the traditional ice cream sandwich, it serves ice cream ensconced in freshly baked buns with a crispy melon-flavored outer layer. As for the ice cream, choose from classic vanilla, chocolate and matcha, or exotic options such as durian and pineapple from time to time.
World's Second Best is located at Shop 1A, G/F, 15–27 Cannon Street, Causeway Bay, Hong Kong Island.
Elephant Grounds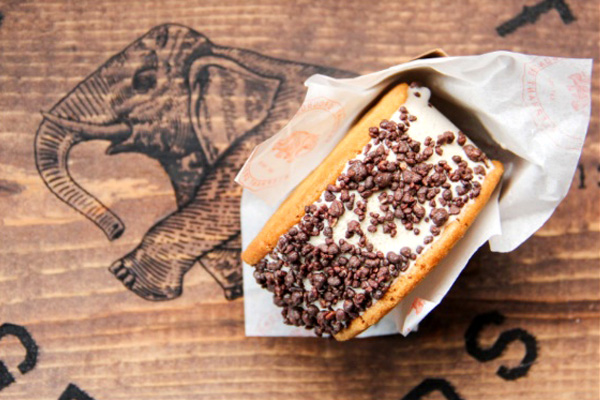 Founded by local fashion icon Kevin Poon, Elephant Grounds is famous for its Nordic-style interiors, quality coffee and signature ice cream sandwiches. With flavors like rose macaron and taro, it offers an ambience leaning on the sophisticated side that can still be enjoyed by both kids and parents alike.
Elephant Grounds is located at Shop C, G/F, 42–28 Paterson Street Fashion Walk, Causeway Bay, Hong Kong Island.
Ice'Licious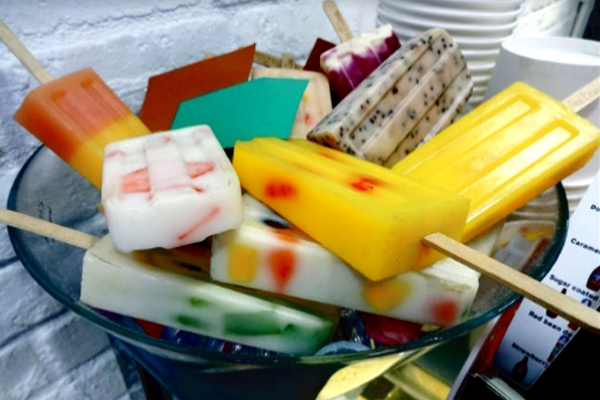 Freshly made frozen fruit lollies are served up in this lovely shop called Ice'Licious. Kids are sure to enjoy their rich and smooth treats such as Creamy Yogurt Blueberry, Creamy Yogurt Kiwi and Vanilla Strawberry. On the other hand, adults will also adore the more inventive flavors of Orange Campari and Grape Fantasy.
Ice'Licious is located at G/F, New Hennessy Tower, 263 Hennessy Road, Wan Chai, Hong Kong Island
Zuc.cch.ero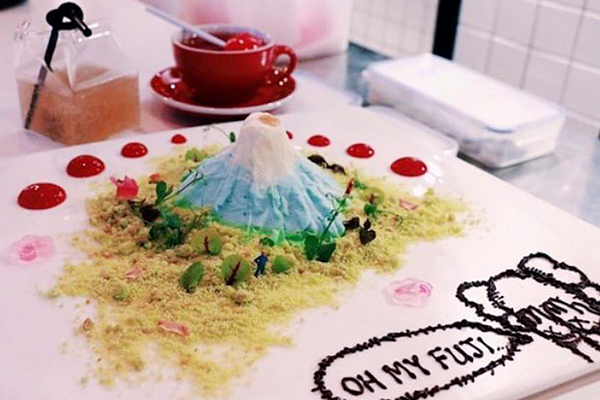 Seemingly something out of mad science, Zuc.cch.ero incorporates elements of art and science into its highly sugar-dosed menu. As the name "Zuchero" derives from the sweet crystalline substance that makes everyone happy, those who visit are sure to have a blast.
Zuc.cch.ero is located at 1802-3, Bartlock Centre, 3 YiuWa Street, Causeway Bay, Hong Kong Island.
Yuen Kee Dessert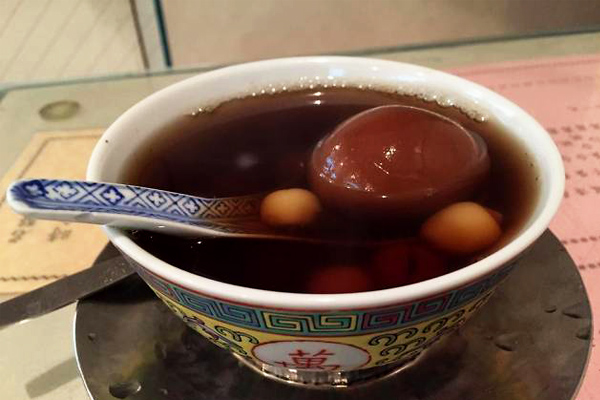 For those who want to try Hong Kong's true, blue local dessert, Yuen Kee Dessert is definitely the place to be. It serves the sang ji sheung sweet soup which literally translates to "mulberry mistletoe." A sweet and pleasant mix of lotus seed and egg tea, Chinese medicine suggests that sang ji sheung sweet soup has many health benefits.
Yuen Kee Dessert is G/F, 32 Centre Street, Western District, Hong Kong, China.
***
Discover the hidden gems of Hong Kong and Hong Kong Island the way locals do. Grab your chance at the Travel Tour Expo happening this February 9 to 11 at the SMX Convention Center Manila.
For more information, visit www.DiscoverHongKong.com.