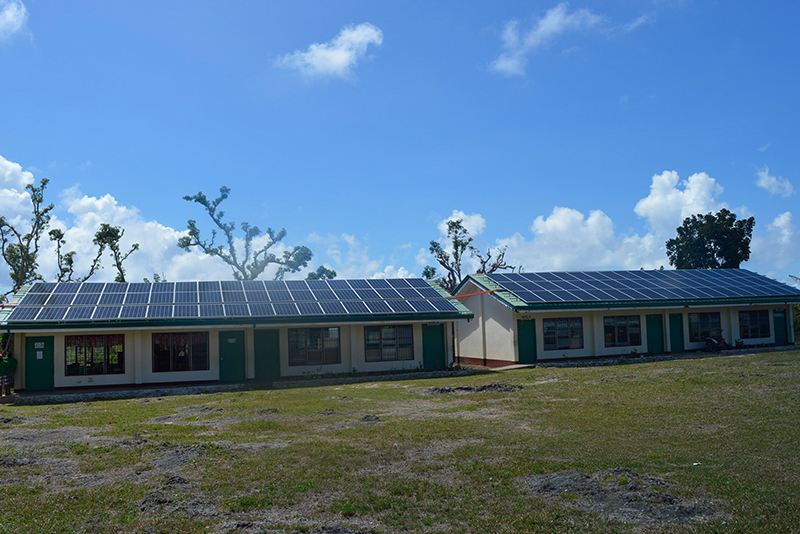 Thanks to electricity brought by solar panels, Maria Victoria Gursuta, the lone senior high school teacher in Pamilacan, said she can now supplement their classes with video presentations and now, the students can use computers. Philstar.com/Jan Milo Severo
Pamilacan Island can now enjoy electricity
(philstar.com) - June 27, 2017 - 1:19am
MANILA, Philippines — Internet connects every single continent and island in the world. But how can everyone connect through the Internet without electricity?
Alicia Dumaran, a 47-year-old housewife living in Pamilacan Island, Bohol, now has the opportunity to enjoy and experience electrical appliances the whole day.
Through WeGen Distributed Energy Philippines, Pamilacan now has electricity to use.
"Napakalaking tulong para sa aming mga mamamayan ng isla na magkaroon ng kuryente dito. Maraming oportunidad ang magbubukas para sa amin," Dumaran told Philstar.com.
Back then, the island only experienced electricity from 6 p.m. to midnight because of generators, but they all know that it was not enough. It prevented them from having a decent way of life.
In a turnover ceremony held at the Pamilacan National High School, WeGen, a new company that began operating last 2016, unveiled a 39kWp solar photovoltaic (PV) and battery storage system that would provide energy to at least 300 households in the island.
"This solar energy project shows how renewable energy combined with innovative technology can spur sustainable socio-economic development in a marginalized community," said WeGen chief executive officer and legal counsel Julito Sarmiento. The company, he said, "is proud of the role it played in fulfilling a dream for the Pamilacan community and we look forward to seeing better days on this island."
Maria Victoria Gursuta, the lone senior high school teacher in Pamilacan, said she can now supplement their classes with video presentations and now, the students can use computers. "Ngayon, wala nang 'for example, for example' makikita na ngayon ng estudyante mga gusto kong ipakita sa kanila."
The 10-million-peso solar energy project named "Kahayag sa Pamilacan" comprises 135 monocrystalline solar panels connected to deep-cycle silicon power maintenance-free and eco-friendly batteries with a capacity of 200 ampere hours. These solar panels are mounted on the rooftop of the Pamilacan National High School building, which was chosen for its ideal location and has been retrofitted to support the solar panels with a lifespan of at least 25 years.
The solar energy system shows how off-grid communities like Pamilacan can access clean energy through Stand-alone Island Solar Solutions in Distributed Energy Resources (DER), which generates resilient and renewable energy from decentralized sites such as rooftops combined with battery storage and software solutions.
The solar power system also serves as a shared investment with the island community because residents can earn extra income by selling excess energy to the grid, electric cooperatives, or the Wholesale Electricity Spot Market.
The Pamilacan residents will contribute to a solar trust fund that will be collected by the island's Electric Consumers Association for the repair, maintenance, and future expansion of the solar energy system with the goal of one day providing electricity to the island 24/7 as well as a seed capital for community livelihood, education, and health initiatives.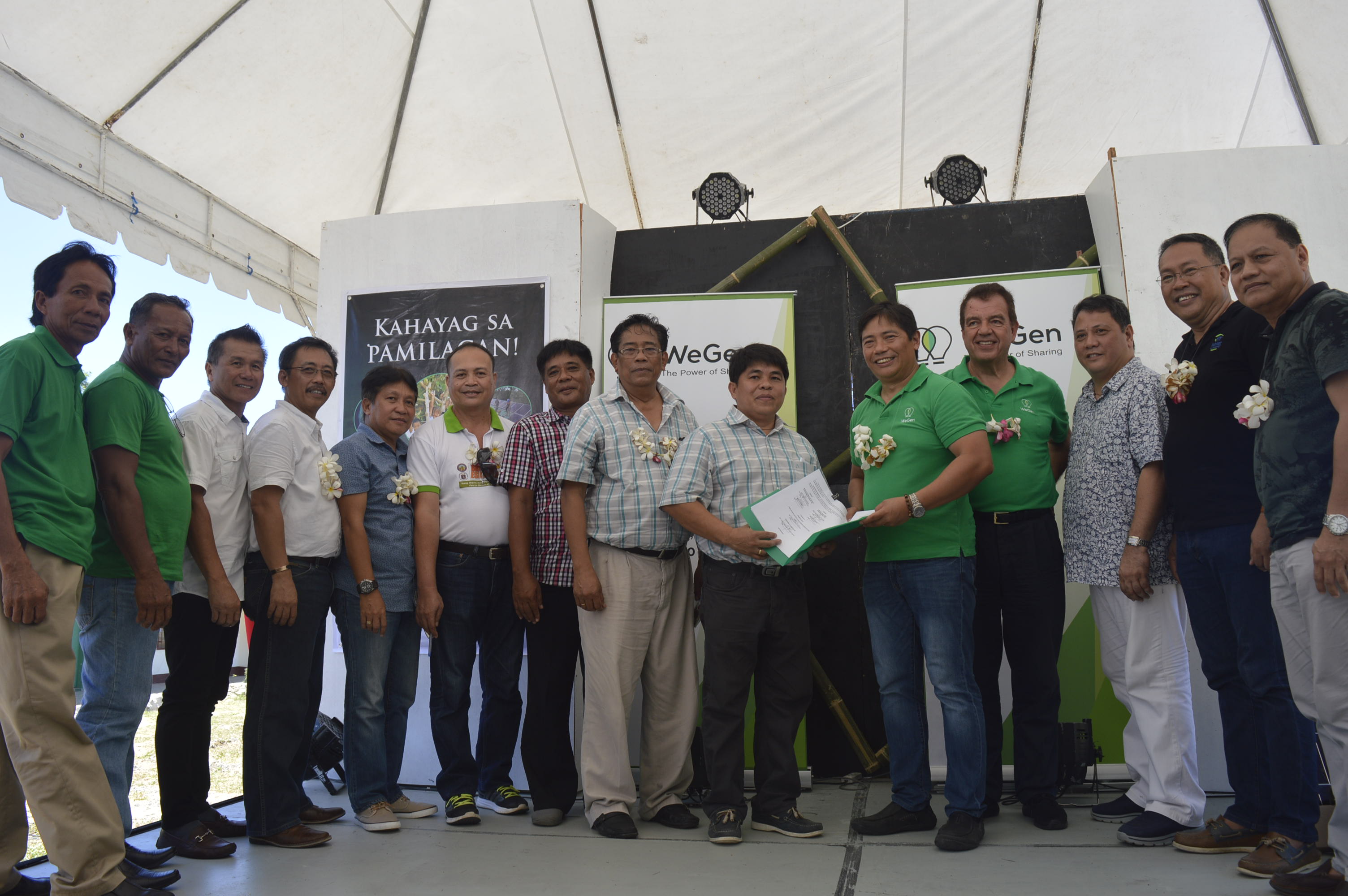 In a turnover ceremony held at the Pamilacan National High School, WeGen, a new company that began operating last 2016, unveiled a 39kWp solar photovoltaic (PV) and battery storage system that would provide energy to at least 300 households in the island. Philstar.com/Jan Milo Severo
The solar energy system shows how off-grid communities like Pamilacan can access clean energy. Philstar.com/Jan Milo Severo