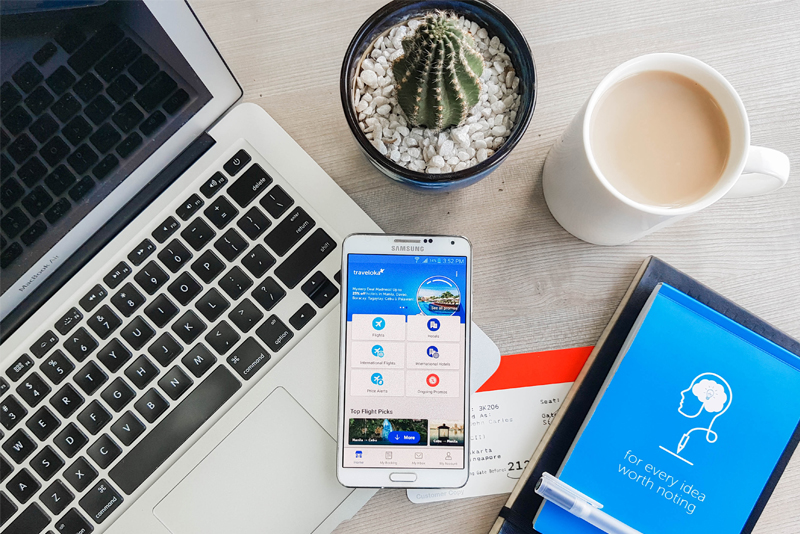 Learn how a one-stop travel booking app can help Filipino
travelers achieve their #travelgoals.

Traveloka/Released
5 ways Traveloka can make your 'travel goals' come true
MANILA, Philippines — Search #travelgoals on Instagram and about half a million photos appear—proof that people live to explore, discover, and experience their dream destinations around the globe.
But before they get to realize their travel goals, travelers first plan everything from getting there, to choosing hotels and restaurants, and completing itineraries. Most importantly, they save up because they don't want budget to be a major constraint.
Fortunately for Filipino travelers, budget becomes less of a worry at Traveloka where they can score affordable flights and accommodations.
A one-stop travel booking app, Traveloka offers the most extensive and exciting deals from partner airlines and hotels in Southeast Asia. Besides great savings, it also promises convenience with its easy-to-use interface and multi-channel payment options—all accessible at the palm of the hand.
So download the Traveloka App now and start crossing these five dream destinations off your bucket list.
Visit Palawan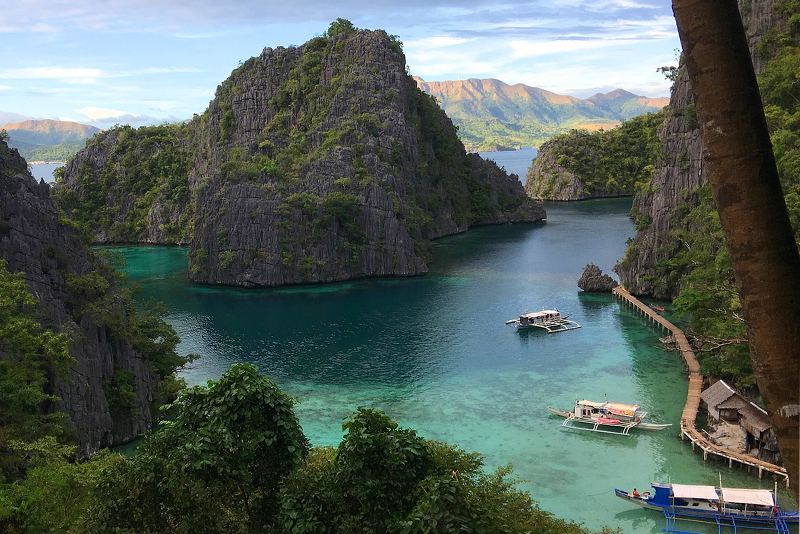 The islands of Coron and El Nido are awe-inspiring destinations in Palawan.
Palawan, known to be the last frontier in the Philippines and among the most beautiful islands in the world, always tops the bucket list of Filipinos who have just started traveling.
It has beautiful and diverse eco-tourism sites, such as the Puerto Princesa Subterranean River National Park. It is one of the new Seven Wonders of the World that brings tourists inside an underground river teeming with rock formations and rare species.
Also sought-after destinations are the awe-inspiring islands of Coron and El Nido. Both boast of the most pristine waters and unspoiled marine life. Include in the itinerary the unique Calauit Safari Park, home to the country's wild zebras and giraffes.
Expert tip: Check out cheap flights from AirAsia at Traveloka going to El Nido, Puerto Princesa, or Busuanga (Coron). Turn on Price Alerts feature so you can be notified of price changes. Complete the trip with the app's affordable hotel deals in Palawan.
Go Japanese this 2017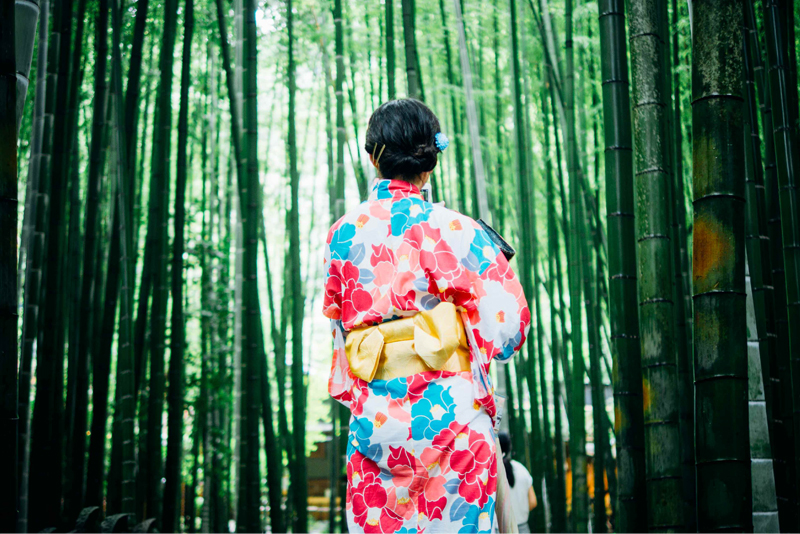 Be taken back in time inside Kyoto's Bamboo Forest.
Many Filipinos wish to experience the culturally rich country of Japan. And now that visa requirements have been eased, there is no reason why you should not go to the Land of the Rising Sun this 2017.
Start at Tokyo where the iconic Tokyo Tower looms over the progressive capital. It is also home to the Tsukiji fish market that sells the freshest bounty of the sea every day. Go here to taste the best sashimi in town. Other must visit places include the Meiji Shinto Shrine, the Imperial Palace and more.
Outside Tokyo, there is still so much more to discover from the Bamboo Forest and Fushimi Inari Taisha Shrine of Kyoto, to the Nagoya Castle, to the Universal Studios of Osaka, to Mt. Fuji.
Expert tip: Score affordable Japan accommodations at Traveloka. Prices come for as low as P700 per night at a Tokyo hostel, and already inclusive of all taxes and booking fees. Because at Traveloka, you are assured to pay the price that you see.
Off to the Great Wall of China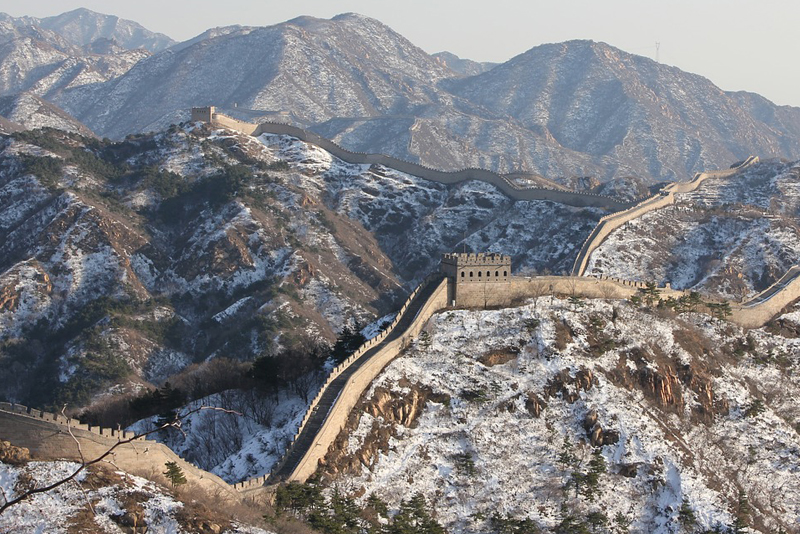 The 20,000-kilometer, towering border tells so much about China's rich history.
The Great Wall of China is a Unesco World Heritage Site and is one of the Seven Wonders of World because of its great cultural and architectural value. It is also China's most recognizable landmark, even from space.
The Great Wall also tells so much about China's rich history, particularly the wars during the time it was built from 3rd century BC to 17th century AD. Its main purpose was to defend successive Chinese Empires outside the 20,000-kilometer, towering border.
Because of its grandeur and purpose, the Great Wall is every traveler's dream destination.
Expert tip: With Traveloka's price estimates feature, you'll be able to book affordable flight tickets at Traveloka App since you can view which dates have lower fares. Choose from their extensive list of partner airlines including Cathay Pacific, Thai Airways, Singapore Airlines, Air China and China Southern. Don't forget to book your hotel in China at Traveloka to save more.
Meet the Lion of Asia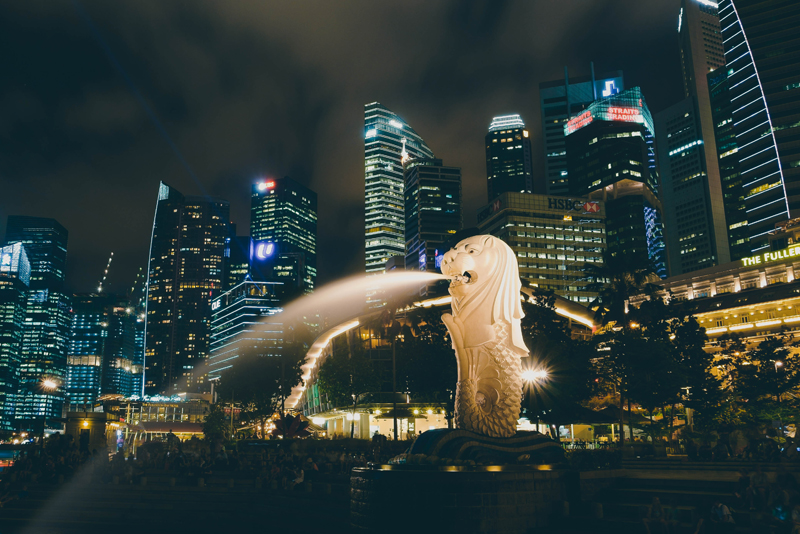 The iconic Merlion of Singapore set in a progressive background.
Singapore is a favorite among Filipino families because of its accessibility and its exciting tourist attractions like the Universal Studios and the Botanic Gardens. There is also a wealth of places to dine and stay for everyone in the family.
The country is also known for its multi-culturalism resulting to vibrant neighborhoods like the Little India, Chinatown, Kampong Glam and Katong. Shopping is also a draw because of a combination of upscale malls, department stores, flea markets and local boutiques. Shopping havens include Orchard Road, Harbourfront, TANGS, Marina Bay and more.
The list of things to see in this progressive Lion City just goes on and on.
Expert tip: Get big savings on your family's Singapore hotel room. Traveloka has app-only deals which would help lower the already discounted room rates. Make sure to subscribe to their newsletter so you'll always be updated on their latest hotel promos!
Explore the Land Down Under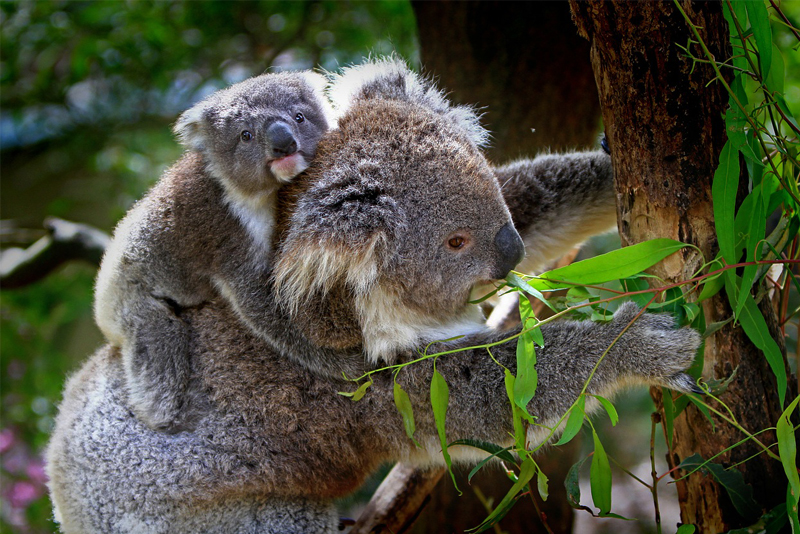 When in Australia, make sure to meet its adorable animals like the koalas.
Australia is a favorite among travelers because of its Great Barrier Reef, dubbed the "largest living thing" on Earth. This is because the Great Barrier Reef "contains an abundance of marine life and comprises of over 3,000 individual reef systems and coral cays." It is also home tropical islands with picturesque and pristine beaches.
Sydney and Melbourne are Australia's two most tourist-friendly cities with their own unique and youthful charm.
See the postcard-perfect Opera House in Sydney and meet adorable koalas and kangaroos. Meanwhile, in Melbourne, travelers should shop at Queen Victoria Market, visit the Yarra River and discover the many art galleries.
Expert tip: Book flights from Philippine Airlines, which flies from Manila to Sydney and Melbourne, via Traveloka. Payment is as simple thanks to the app's multiple partners namely Visa, Bancnet, Mastercard, Dragonpay, BPI, BDO, Chinabank, Metrobank, Cebuana Lhuillier, M.Lhuillier, and 7-Eleven. Newly launched is the cash pick-up payment care of GrabExpress, available in Metro Manila only. Now that's a truly convenient way to pay!
Thanks to Traveloka, traveling becomes budget-friendly, convenient and so much fun! Download the app now or visit https://www.traveloka.com/en-ph/.
READ MORE:
5 ways online travel agencies make traveling a lot easier
The first-timer's guide to Philippine passport application