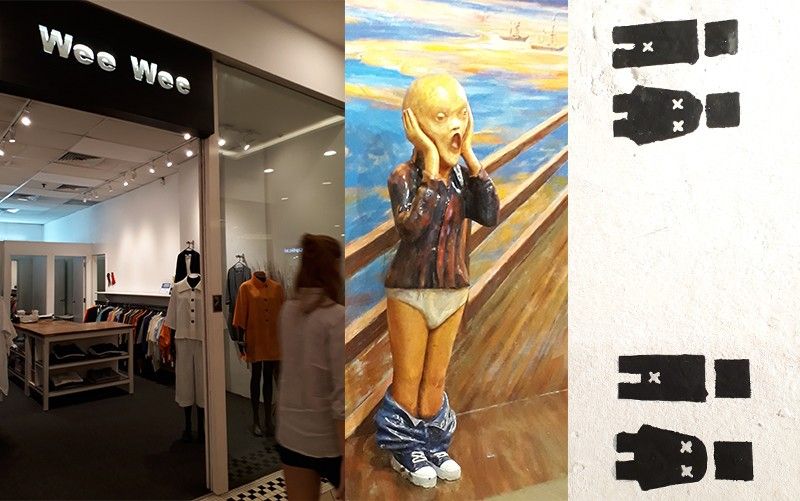 A clothing store named "Wee Wee" (left), an artwork in Trick Eye Museum (center) and a mural in a cafe in Tiong Bahru (right).
Philstar.com/Deni Rose M. Afinidad-Bernardo
LOOK: 10 cute, funny stuff in Singapore
MANILA, Philippines — Strict visa requirements and airport rules might make Singapore look tough and serious. But pass the checkpoints and yellow lines is a city-state made colorful by diversity and humor.
Singapore, a local tour guide told Philstar.com, has no culture of its own because it is a fusion of different identities – Chinese, Malay, Indian, British and increasingly, Korean.
As such, it has become a melting pot of odds and ends—from Chinese and Singlish takes on English words to "Instagrammable" places and things that are simply cute and funny without even trying.
On your next trip to the Lion City, get your cameras ready for selfies and groufies with zany stuff such as the following: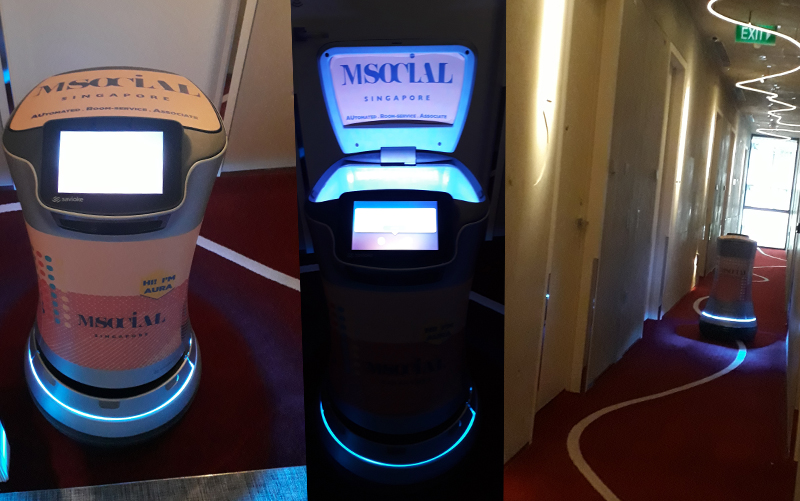 If something like this knocked in your door, don't worry, it's not R2D2. It's Aura, the robot butler of M Social Hotel in Singapore. Philstar.com/Deni Rose M. Afinidad-Bernardo
1. Aura robot butler in M Social Hotel
Overlooking the vibrant Robertson Quay and situated alongside the Singapore River is the 293-room boutique M Social Hotel.
Besides its interiors designed by French architect Philippe Starck, among the hotel's draws are its Aura robots that deliver guests' requests, from adapters and toiletries to cooked food. The robots converse with guests by displaying texts and asking questions on their touchscreen faces.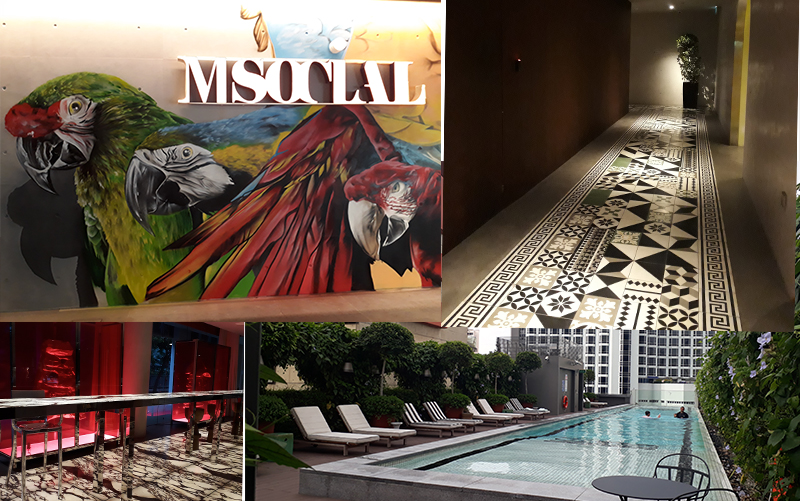 The Starck-designed M Social Hotel in Singapore. Philstar.com/Deni Rose M. Afinidad-Bernardo
2. Books Actually book vendo
Today, the hipster Singaporean neighborhood of Tiong Bahru boasts of coffee shops, eccentric trinket stores and various novelty shops such as Books Actually, an indie bookstore filled with books by independent authors; and Strangelets, a design shop that sells jewelry and oddities.
Tiong Bahru is also home to Qi Tian Gong Temple, a 1920s Taoist temple that is said to be the first to be dedicated to the Monkey King, one of the most mischievous deities in Taoist mythology.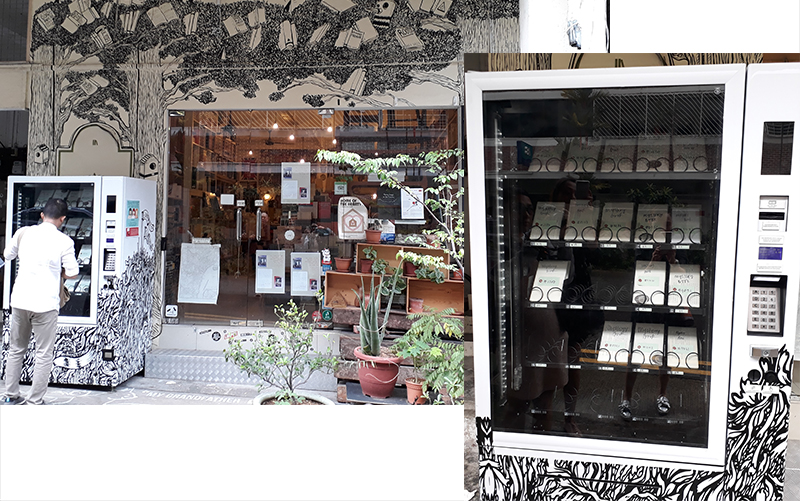 Books Actually, an indie bookstore with a book vendo. Philstar.com/Deni Rose M. Afinidad-Bernardo
3. 40 Hands Café in Tiong Bahru
Believing that it takes 40 hands to produce a single cup of coffee from bean to cup, founder Harry Grover established the coffee shop not only for individuals passionate about coffee, but also with the goal of making a positive impact on the lives of millions of coffee growers in poor and developing countries.
As a masters degree holder in Asian Sustainable Development Studies, Grover is a firm advocate of the Third Wave Coffee movement, which champions sustainability and coffee knowledge and appreciation.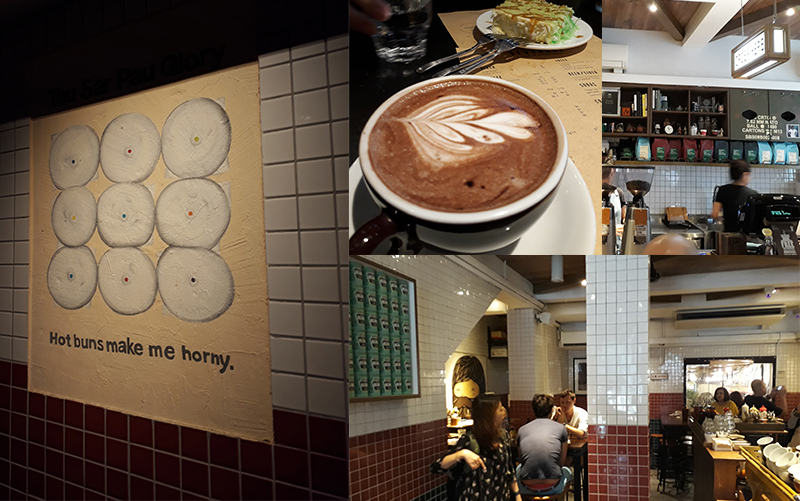 Inside 40 Hands Cafe in Tiong Bahru. Philstar.com/Deni Rose M. Afinidad-Bernardo
4. Orange Thimble in Tiong Bahru
One of Singapore's oldest neighborhoods, Tiong Bahru, has been revitalized by young people that started opening independent businesses and ambient cafes in the area. Among these cafes is Orange Thimble, which sells pastries, gelato and coffee in a casual, carefree setting that was formerly a sewing supplies store, thus its name.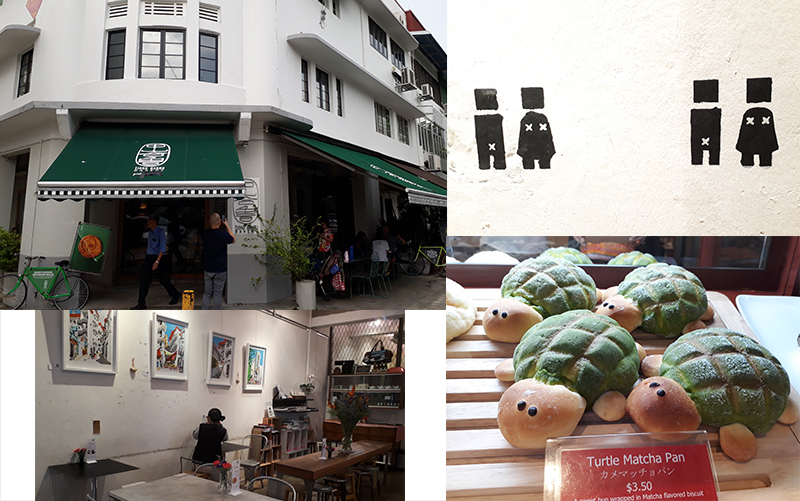 Orange Thimble in Tiong Bahru. Philstar.com/Deni Rose M. Afinidad-Bernardo
5. Coffee or tea in plastic in Kampong Glam
All the best attractions in Bugis and Kampong Glam area revolve around these neighborhoods' thriving multicultural scene. These ethnically diverse places meld into one, creating a melting pot of architecture, religion, shopping and cuisine.
At the heart of Kampong Glam is Haji Lane, one of Singapore's narrowest, but also among the prettiest, roads for its quirky and quaint shops. As such, it has become a favorite hangout for Singapore's cool kids.
In Kampong Glam's Islamic community is Arab Street, a colorful street packed with government-protected heritage houses, restaurants and vendors. Its focal point is the golden-domed Sultan Mosque.
After walking around and examining the area's exotic fabrics and food, cool down with coffee or tea served in plastic from a local hawker stall.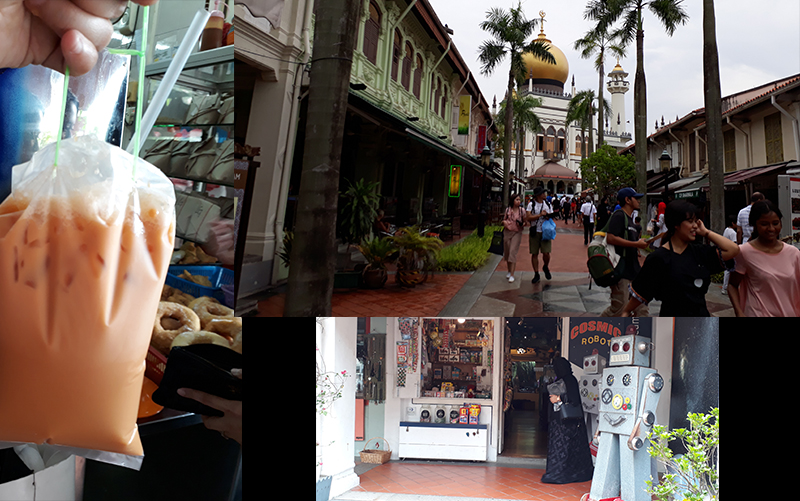 Kampong Glam and its version of doughnuts and coffee. Philstar.com/Deni Rose M. Afinidad-Bernardo
6. Trick Eye Museum
From the creators of the longest three-dimensional street painting in Korea comes the Trick Eye Museum in Resorts World Sentosa.
Besides experiential and quirky artworks, Trick Eye Museum also features educational and historical people and places.
This month, the Trick Eye Museum launches its Trick Eye app, which allows one to insert animation and special effects to one's pictures inside the museum. Through this app, the museum becomes four-dimensional, setting it apart from other trick eye museums in the world.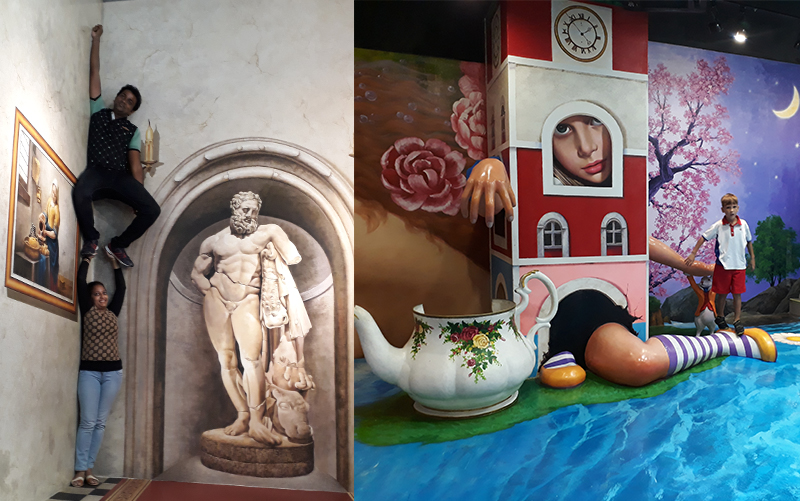 Trick Eye Museum in Sentosa Philstar.com/Deni Rose M. Afinidad-Bernardo
7. Shopping in Bugis and Mustafa
In Singapore's shopping centers, it is common to see funny store names like "Wee Wee," which is not a bathroom, but a clothing store.
In Mustafa, there is also one called High Blood Bar, probably a harbinger of what could happen if one goes on a drinking spree.
While Mustafa is a long Indian shopping street, Bugis is a multicultural one, offering both local and imported, branded and unbranded goods.
In the bazaar called Bugis Center, a store sells kinky costumes and corsets. Behind it is a mall with a psychic aura photo booth. A fortuneteller will interpret one's future based on the aura "selfie."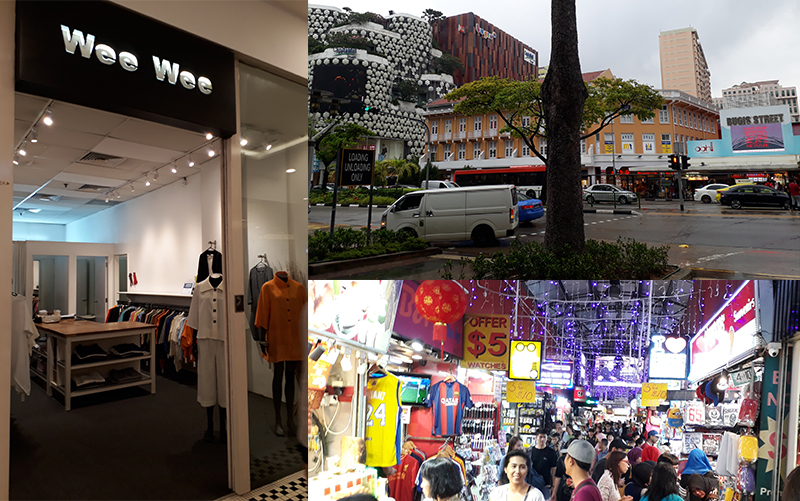 A fashion shop named Wee Wee (left) and Bugis Center (right top and bottom). Philstar.com/Deni Rose M. Afinidad-Bernardo
8. "Headless cock" in Chinatown
For some reason, the giant cock headlining the Year of the Fire Rooster in Chinatown has been decapitated. Its head can be found in a nearby street.
Chinese traditional medicinal stores, teahouses and family-run goldsmiths trade next to modern lifestyle shops and bars in this narrow-street neighborhood, which is why the area has been government-declared as a heritage town.
For hawker food, go to Chinatown Food Street and Smith Street and try local street food like "char kway teow" or stir-fried noodles and "satay" or barbecued meat skewers.
For souvenirs, head to Pagoda Street and look for the funny-sounding, squishy Peking duck.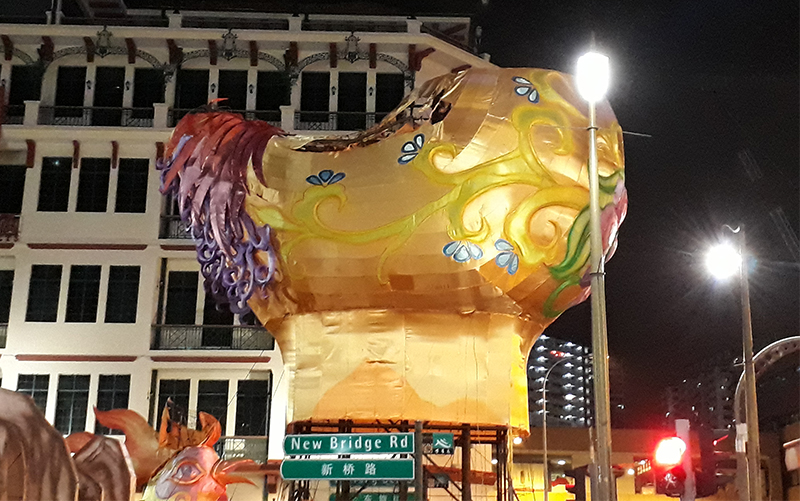 What came first, the chicken or the head? Philstar.com/Deni Rose M. Afinidad-Bernardo
9. The UFO-looking new Supreme Court building
Just like unidentified flying objects (UFOs) that come "in peace," the new Supreme Court building beside the National Gallery Singapore has been constructed to establish peace and order.
Now that the Art Deco and neo classical building of the old Supreme Court has been converted into the art galleries of the National Gallery, hearings are now being held in the new UFO-shaped, futuristic Supreme Court building.
Nevertheless, the old Supreme Court's files, furniture, and rooms have been preserved at the National Gallery, including cells for prisoners awaiting prosecution. It has been speculated that Flor Contemplacion, a Filipino overseas worker persecuted in Singapore in the '90s, also contemplated in one of those cells.
Another avant-garde edifice is the Sky Park in Marina Bay Sands. The boat-shaped structure was actually built on the ground before it was lifted to its present position—an architectural and engineering feat that makes one wonder if aliens were there to help.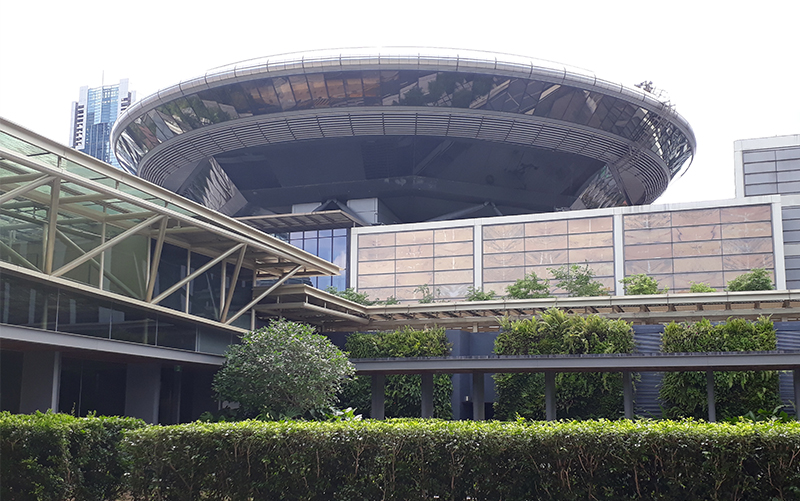 A "UFO" sighting beside National Gallery Singapore. Philstar.com/Deni Rose M. Afinidad-Bernardo
10. Lego Rafflesia in Gardens by the Bay
Rafflesia, the world's largest flower found in Malaysia when Malaysia was still a part of Singapore, has been creatively recreated inside Gardens by the Bay in 18 Marina Gardens Drive.
Also inside Gardens by the Bay are three conservatories:
Flower Dome that displays flora and fauna from Mediterranean and semi-arid subtropical regions
Cloud Forest, a 35-meter mountain shrouding the world's tallest indoor waterfall that showcases plants from up to 2,000 meters above sea level
Supertree Grove, vertical gardens of 25-to-50-meter-tall trees with large canopies that provide shade at day and a lights and sound show at night
This summer, Gardens by the Bay has been decked with giant dinosaur robots and sculptures for kids and the kids-at-heart to enjoy.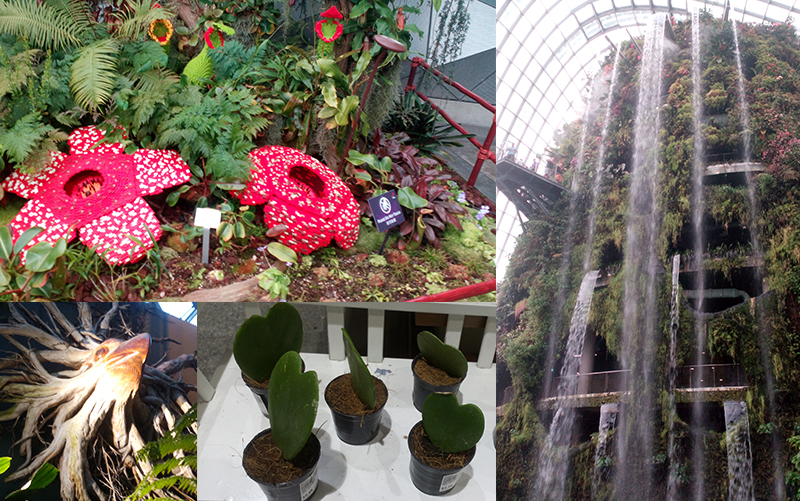 Rafflesias made of Lego (top, left) and other oddities inside Gardens by the Bay behind Marina Bay Sands. Philstar.com/Deni Rose M. Afinidad-Bernardo