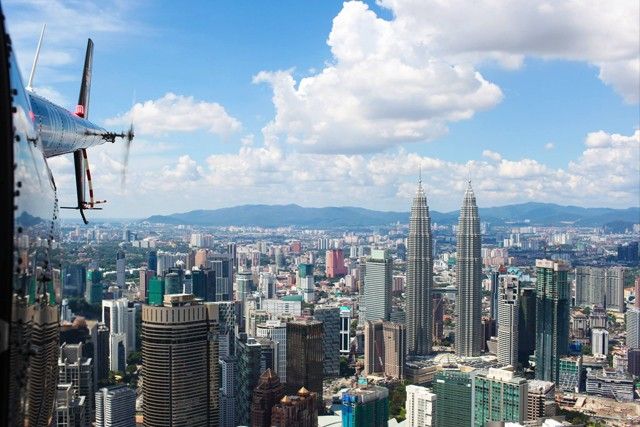 Helicopter tours are now a thing and it can give tourists a spectacular view of the heart of Malaysia.
Ascend Sky Tours
Taking a heli tour in Malaysia
KUALA LUMPUR, Malaysia — Getting a breathtaking aerial view of Kuala Lumpur is now just six-minute fly away.
Because touring by land is so ordinary, Ascend Sky Tours started offering helicopter tour in the known tourist destinations of Malaysia mid 2016.
"We offer world class service combined with many years of experience in the aviation industry. We aim to make helicopter rides more accessible to international and local tourists alike while giving them the experience of a bird's eye view of beautiful Malaysia," Ascend management said in their website.
According to Ascend Sky Tour's Marketing Manager Shariza Mohd Hithir, the aerial adventure is navigated by five licensed foreign pilots while there are nine units of helicopters being used for tours and private functions flying from Tasik Titiwangsa heliport daily.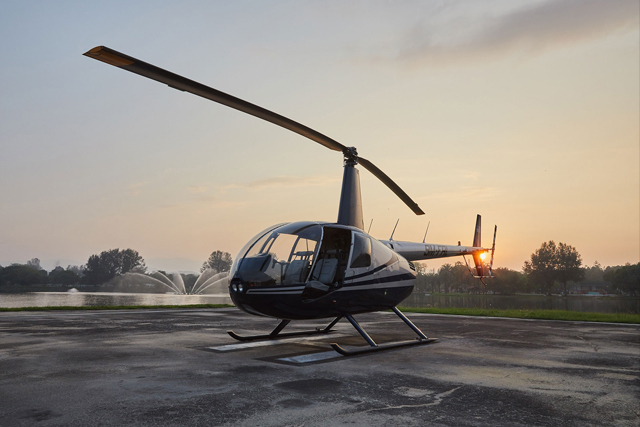 Ascend Sky Tours operate from 10:00 a.m. to 6:00 p.m. to capture the sunset. Ascend Sky Tours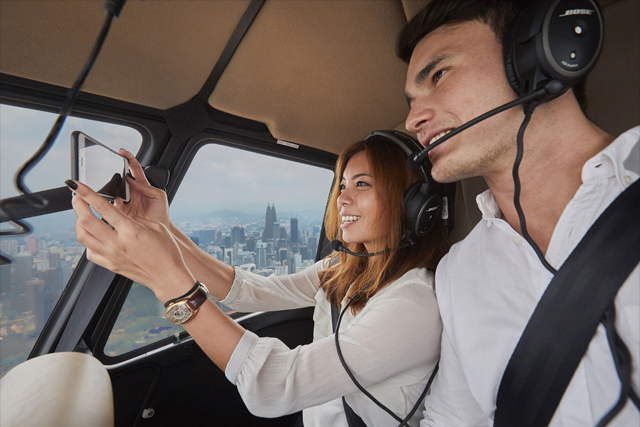 Tourists can even take selfies up high with the skycrapers. Ascend Sky Tours
There are four different helicopter tours being offered by Ascend Sky Tours for six, 15, 30 and 45 minutes, respectively. These flying tours promise a unique but unforgettable experience which will let tourists discover Kuala Lumpur's iconic skyline as well as its lush greenery.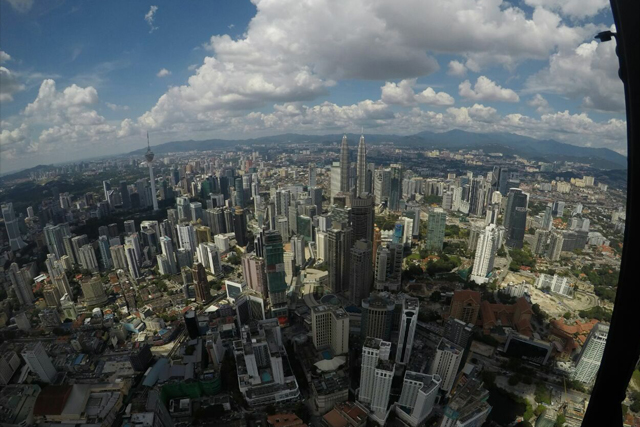 Who needs drone when you can capture a majestic aerial view by yourself? Ascend Sky Tours
The six-minute helicopter tour is called the "KL express" which gives tourists a view of the essential landmarks of Kuala Lumpur including the KL Tower, KLCC, Dataran, Merdeca, National Palace and the National Mosque. It is worth 630 Malaysian Ringgit.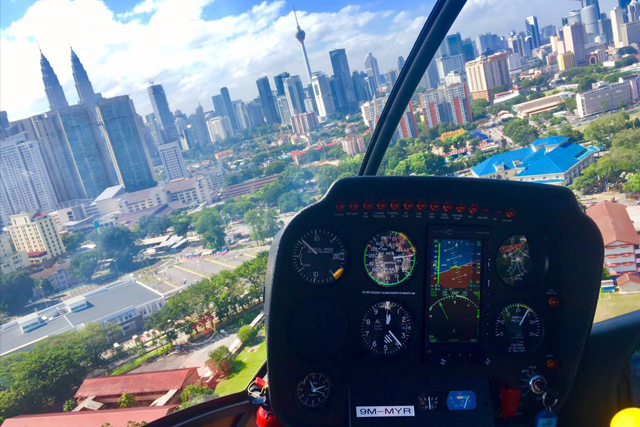 KL express view.
Gaya Travel/Sharmsoul Bahrine
The 15-minute tour, on the other hand, is called "City Explorer." The tour worth 1550 Malaysian Ringgit takes tourists over the above route of Batu caves, giving them a view of the limestone cliffs and golden statue of Batu Caves, as well as covering the city route with views of Federal Terrirory Mosque, Dataran, Merdeka, KLCC and even KL Tower.
KLCC viewPhilstar.com/Rosette Adel
The third aerial tour with 30 minutes duration is called the "Jungle Escape." Unlike the two previous tours mentioned, this one is indeed an escape from the city and a step closer to nature as it soar tourists over the rain forests and sparkling lakes via Klang Dam Route.
Tourists can view Batu Dam, Quartz Ridge, TM tower, as well as the city's landmarks National Palace and KLCC. It costs 3,050 Malaysian Ringgit.
Lastly, tourists have the choice to ascend to a longer 45-minute helicopter tour called "Mountain View" over the Genting Highlands. This tour worth 4,410 Malaysian Ringgit, is considered by Ascend Sky Tours as their signature tour that brings tourists a view of Kuala Lumpur's skyscrapers, KL Tower, KLCC and the rolling hills of Genting Highlands, as well as Templer Park and Batu Caves.