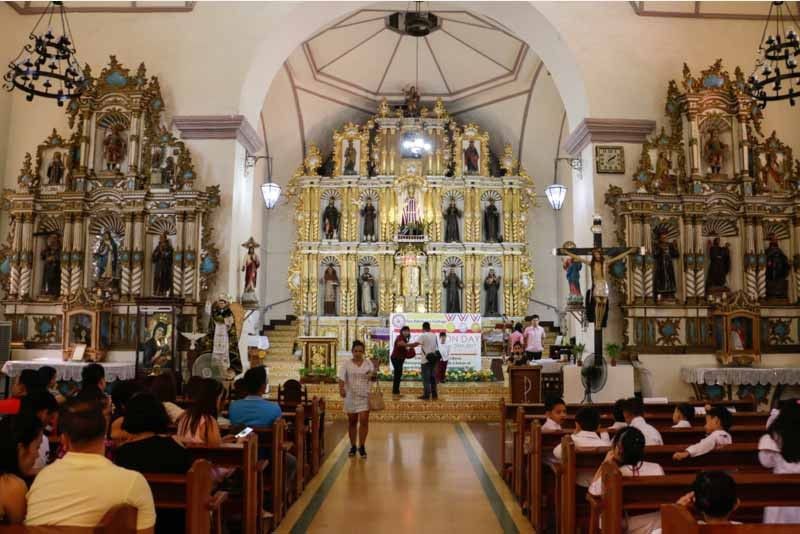 The San Ildefonso de Toledo Parish in Tanay houses the most life-sized retablos in the country, making it a declared national cultural treasure.
Philstar.com/Efigenio Christopher Toledo IV
What to see in Tanay, pilgrimage site near Manila
RIZAL, Philippines — "Tayo na sa Antipolo at doo'y maligo tayo," the lyrics of a popular Filipino folklore goes, referring to the popularity of Antipolo, a city east of Manila, as a pilgrimage site especially this Holy Week.
But, apart from Antipolo's Our Lady of Peace and Voyage, more and more motorists are also discovering a new pilgrimage site about an hour from Antipolo or three to four hours from Manila.
Legend has it that after the Second World War, during the arrival of the Americans, an American soldier asked a boy what the name of the place is. Scared of the soldier, the boy ran back to his house and called his parents, "Tay! Nay!" which means "tatay" (father) and "nanay" (mother). The American allegedly took note of the place's name as "Tanay."
From a provincial backwater further away from Antipolo, Tanay in Rizal province is now a growing tourist destination, thanks to its decades-old religious heritage; multi-cultural residents composed of modern Filipinos and traditional Dumagat from the indigenous Filipino tribe Aeta; and unspoiled environment that includes falls, rivers, and hiking trails by the slopes of the Sierra Madre Mountains.
Due to its proximity to Manila and cool, pleasant weather often compared to Baguio, Tanay, for decades, has been among movie makers' favorite "secret" shooting locations. Among those reportedly shot there were Robin Padilla's "Andres Bonifacio" and Maja Salvador's current TV series, "Wildflower."
Some of the stars who have made movies there, such as Dolphy, Sarah Geronimo, and former Philippine president and now Manila Mayor Joseph Estrada, have fell in love with the place and have acquired farms or properties there.
In light of a recent bus tragedy in Tanay that killed 15 students, the Department of Tourism held a press conference and a familiarization tour of the town lately to assure its safety for travelers.
For those planning a trip to this town that is only a short trip from Manila, here are some of the places to see and experience.
Regina Rica
Regina Rica in Sampaloc, Tanay, Rizal, a pilgrimage complex created by Dominican nuns, has been luring local and international tourists for its giant statue of the Virgin Mary, believed to be among the biggest in the country.
Apart from the statue, which has a rooftop viewing deck that shows a magnificent view of Tanay's greenery, the complex has its own church, where the choir is composed of the nuns; a modern cemetery for nuns; a small nipa hut village where the nuns live; walking and meditation paths with stations of the cross; and a small zoo with a duck pond for communing with nature.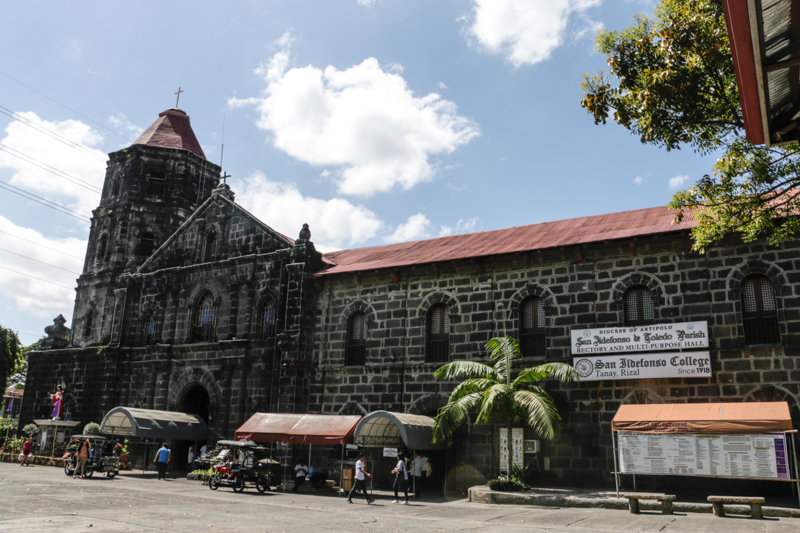 San Ildefonso de Toledo Parish Philstar.com/Efigenio Christopher Toledo IV
San Ildefonso de Toledo Parish
Rumor has it that this church built in the 17th to 18th century by the Franciscans started as a nipa hut founded by the Spanish conquistador Miguel Lopez de Legazpi, who founded and is entombed in San Agustin Church in Manila.
Today, the church and its intact bell tower have been declared a National Cultural Treasure by the National Commission for Culture and the Arts for housing the most life-size retablos or statues of saints in the country, found on the church's altar. Inside the church are gravestones with their original Spanish inscriptions.
San Martin de Porres Chapel, Philippine Army 2nd Infantry Division
Housing what is claimed to be the Philippines' biggest all-resin altar made by a Tanay resident, Engr. Dennis Afinidad, the San Martin de Porres parish inside the headquarters of the 2nd Infantry Battalion of the Philippine Army features a choir made up of cadets in uniform and sometimes, music by the battalion's famous 2ID (2nd Infantry Division) band.
It is free to have a mass in the church. By appointment and with permission, it is also possible to tour the division to see the army's obstacle courses, training grounds, and small museum. The army also offers summer workshops and short training courses for those who want to experience a real-life boot camp workout.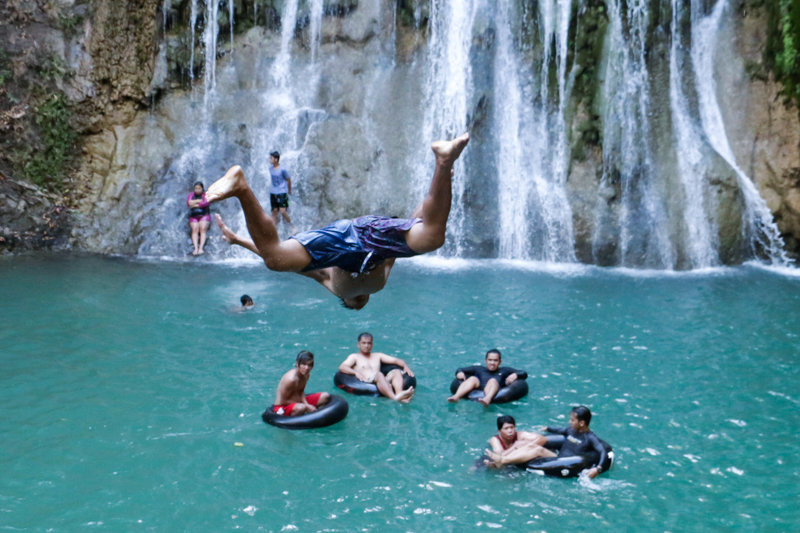 Daranak Falls Philstar.com/Efigenio Christopher Toledo IV
Daranak Falls
Actress and politician Vilma Santos-Recto famously played the Virgin Mary in apparition at the Daranak Falls, Tanay's main falls known for its multi-level drops and cool waters.
For a minimum fee needed to preserve the falls and its cleanliness, one can already have a picnic in huts and a building complex fronting the falls. Hawker food and full meals are also available outside the park.
Tanay, however, has many falls for exploration, mostly located in its up-mountain villages like the sitios Bayucan, Daraitan, and Macaira in Sampaloc.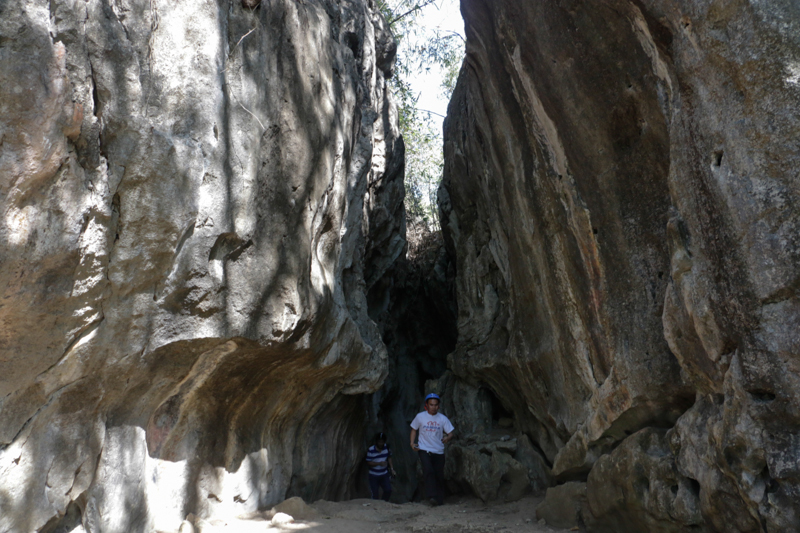 Calinawan Cave entrance Philstar.com/Efigenio Christopher Toledo IV
Caves, parks, and resorts
Tanay also has many resorts for team building, picnics, and summer staycation. Among these are Estrada's JE Resort with swimming pools and a mini zoo. The former Philippine president had his house arrest there. He still goes there to relax or to entertain other political dignitaries, which is why the place has a small mosque for Muslim guests.
For extreme adventurers, there is Masungi Georeserve, a conservation site and a rustic rock garden tucked in Rizal's rainforests.
There is also Daraitan with its flowing rivers on which horses or trekkers cross with natural giant marble boulders as obstacle course. Some landowners in Daraitan have cacao plantations, where one can pick cacao straight from the tree, while others have ponds, where one can swim with eels.
Daraitan is also home for the Dumagat, the descendants of the indigenous Aeta people. Though they still look like the Aeta, the Dumagat here are already as modern as anyone else. Local legend has it that the first Dumagats traded their gold for "modern" things like sardines from the lowlanders and that is how they began embracing the modern times.
Meanwhile, the Calinawan Cave near Daranak Falls has been believed to be discovered when a villager hid there with the statue of the Virgin Mary. The icon, according to folklore, shielded the villager from flying arrows when the Dumagat attacked him with their bows and arrows.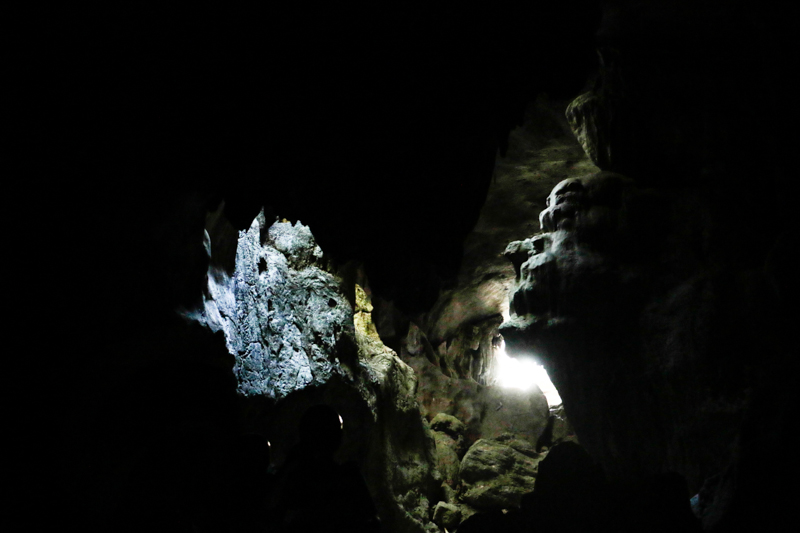 Calinawan Cave interior Philstar.com/Efigenio Christopher Toledo IV
The Windmills
Relatively new attractions near Tanay are the windmills stretching from the nearby Pililla in Rizal to Laguna. This wind power farm, once fully operational, has been envisioned to provide sustainable energy to Tanay and its surrounding towns, allegedly, to lessen the residents' electric bills.
For now, the giant "electric fans" have been luring present day Don Quixotes and rivaling the windmills in Bangui, Ilocos Norte.