This is Venice: Breathtaking view of the Grand Canal.
Edu Jarque
(The Philippine Star) - October 23, 2016 - 12:00am
MANILA, Philippines - It was originally intended to be just a quick transfer. Disembarking from the cruise ship we looked for the fastest possible way to reach the Stazione di Venezia Santa Lucia – the railway terminal with maze-like connections to the rest of Italy, Europe and the world – to get us to Rome.
We chartered a partially open-air water taxi – the limousine of Venice, which is considered the most efficient means to get around the city – which bragged of leather upholstered seats, piloted by a knowledgeable chauffeur-navigator. With no illusions of being part of the George Clooney-Amal Alamuddin wedding entourage, we nevertheless felt wonderful. It is said that all these floating taxis are connected to an operations center through GPS, which enables them to move rapidly.
During our short ride – in close proximity to the all-important Grand Canal – we marveled at panoramic vistas and jaw-dropping sights. For though we had visited Venice before, we soon realized a mere stopover in this beautiful Queen of the Adriatic was folly. So we immediately deposited our luggage in respective temporary lockers, re-booked to the final late evening departure to the Eternal City, and began to explore on foot the many wonders of this amazing, magical metropolis.
Located in northeastern Italy and the capital of the Veneto region, Venice forms a group of 117 isles, pierced by several canals of various lengths and widths and crisscrossed by several bridges from different eras and art movements.
As we stood at the midsection on one of the many pontes, we noticed slices of life unfold before us – residents rushing to work, children walking to school, friends chatting away under the shade of trees and tourists checking their street maps.
However, what continued to intrigue us more were the gondolas, small rowing boats providing a more intimate mini-cruise, skillfully steered by gondoliers with their trademark striped t-shirts that hugged their physique, complete with straw hats and red scarves. Among the water vessels were also slow-moving cargo boats and full-to-the-brim supply barges docked on the berths.
We decided to get lost, so to speak, as we roamed the serpentine alleyways flanked by ancient buildings and well-aged brick walls, where we would bump into sculptures and gargoyles atop cathedrals and churches, wide open piazzas and pockets of parks, landmarks and monuments, flea markets and pop-up stalls, mini fountains and cozy verandas. We smiled as we espied lovers who relished their romantic lunch for two at a balcony of a specialty restaurant.
We were taken aback when we found ourselves before two ladies dressed in ball gowns with close-fitting bodices and flared and flowing skirts, paired with feathered headgear and glittery masks which covered their faces, for it was not yet the season for the Carnevale di Venezia which, I recall from past holidays, is celebrated on the Tuesday before Ash Wednesday. Everyone in this city would be attired in elaborate robes and eye-catching masquerades, and would either playfully appear then disappear like poltergeists, or have some juvenile fun with a game of hide and seek, with visitors and tourists alike.
As if on cue, the nearby store had curious carnival paraphernalia, which ranged from the bright golden sun, colorful jesters, plain, all-white faces, bird-beaked disguises and even demon-like concealments, all on display.
Not to be outdone, we passed a row of dedicated Murano glassware shops. Made in the Venetian island of Murano, specialized items, to include crystallized, enameled, gilded, multicolored and gemstoned crystalware, were all for sale. We could not resist taking home a treasure – though minute, it is a masterpiece.
We would never forgive ourselves if we missed trying a local offering, So, in concession, we next stopped at a cozy sidewalk cafe, full of laid-back residents and pumped-up travelers, where we had an honest-to-goodness, Italian brick oven-baked cheese and prosciutto pizza – no frills, purely legitimate rustic goodness on a platter.
Our paseo was halte, when dramatic posters of Renaissance paintings, artistically plastered on a brick wall, caught our attention, which displayed details of an on-going exhibit, entitled "Rediscovered Masterpieces from the Vittorio Cini Collection" at the Palazzo Cini.
The palace-gallery, a refined house of culture, is on two floors. The first emulates the charm of the patron's living quarters, while the top hosts the showroom. Of note were the 13th to 16th Century Tuscan paintings, statues and relics, as well as Cozzi porcelain tables, Gothic ivories, medieval copper artifacts.
To wind down our day-long dalliance in the City of Bridges, we followed a sea of pedestrians to the Piazza San Marco, which forms part of the religious, political, cultural and social center of the district.
On one side stood the Basilica di San Marco, an 8,500-square meter feast for the eyes, with Byzantine arched roofs, Greek cross layouts and walls made of materials imported from Syria, Egypt and Palestine.
The exterior, with ripples and patterns, possesses five portals capped with stonework. The familiar Madonna, together with distinguishable apostles and disciples, served as sentries of the gateways. As we ventured through the grand center entrance, which had ornate towers and reliefs of virtuous symbolisms, astrological signs and fruits and vines, we were stunned and awed at the countless glittering mosaics – many of which are made with 24-carat gold leaf, which reflected light to represent divine illumination.
At the central 13th-century Cupola of the Ascension, angels swirled high overhead, while St. Mark rested on the peak. We were drawn towards the main altar, flanked by depictions of the Evangelist, knelt down, thanked the heavens for the day's blessings and sought protection for the rest of the trip, as we silently breathed our ultimate invocation.
Finally, on the late train to Rome, we rested cozily in the train seats, remembering our free-wheeling itinerary that could not have been "bettered" or enhanced by any tour operator. Indeed, when you give a city as magical as Venice the chance to surprise, it certainly does so. Photos by Edu Jarque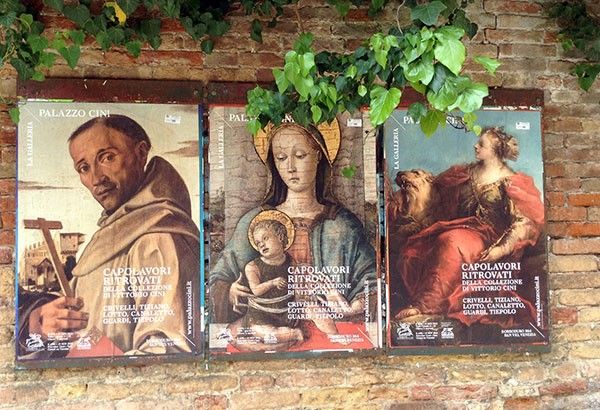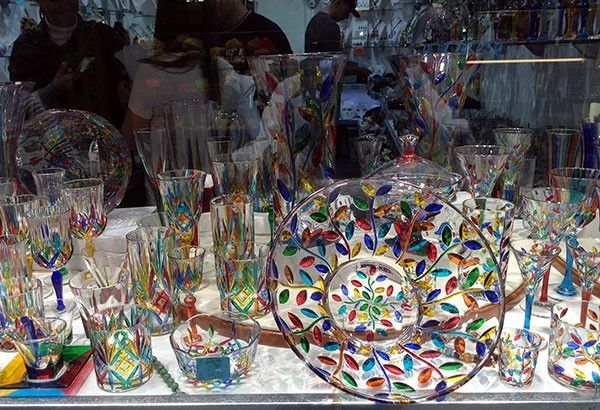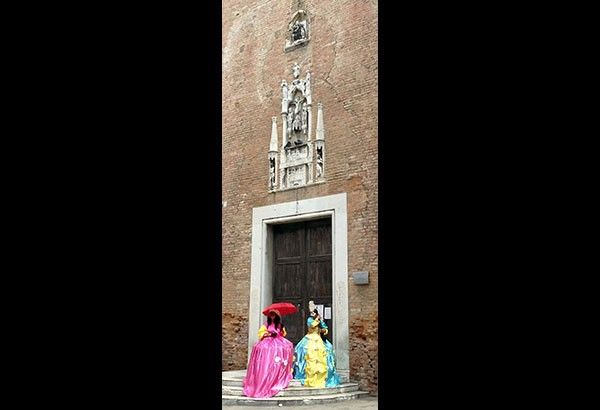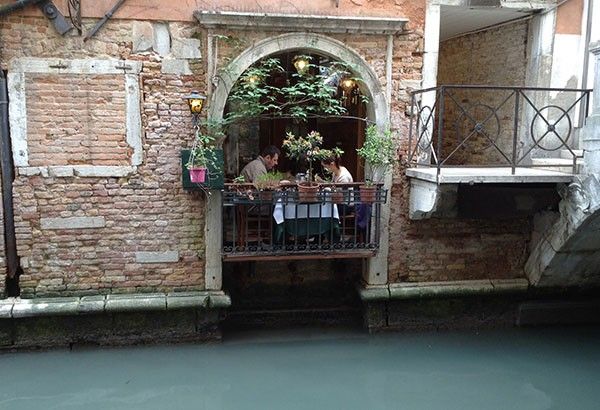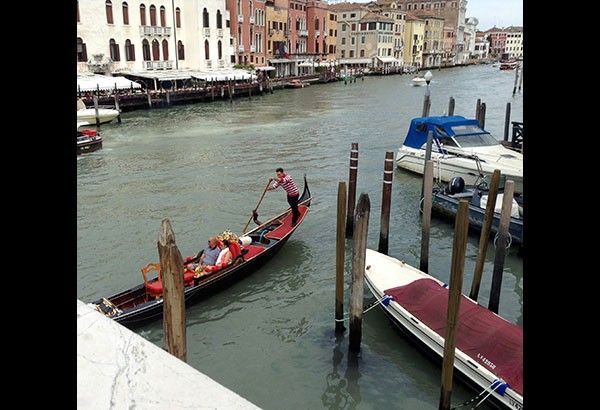 <
>