Puerto Princesa's 'prison without bars' as tourist destination
February 17, 2016 | 11:25pm
PUERTO PRINCESA, Palawan - Iwahig Prison & Penal Farm (IPPF), a community where almost three thousand offenders roam freely, is being developed as a main tourist attraction by Palawan Liberation Task Force, an organization composed of government, private and international groups.
As part of their plan to introduce Puerto Princesa's rich heritage to the world, the group is planning to promote the "prison without bars" in tourists itineraries.
On Tuesday, Palawan Liberation Task Force, in cooperation with Air Asia invited several press members to tour inside the IPPF.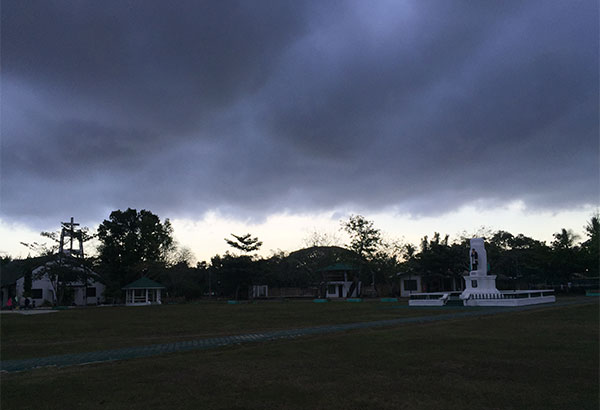 Photo taken inside IPPF.
"We found out na meron pa palang mga markers na nagsasabi na may mga important historical part pa ang Iwahig. Noon, they (people) take the importance of Iwahig in history for granted," Liezl Ogdamin of the Provincial Tourism Office.
"Ang tourism madalas, puro 'what is in, ano yung uso,' ngayon dapat pati yung mga nakaraan na naging parte ng history ng Pilipinas kasama din," she added.
IPPF was founded on November 16, 1904. It was originally named "Iuhit Penal Settlement," intended initially to isolate worst and incorrigible offenders at the Old Bilibid Prison in Manila.
In 1945, it became the command center for the US Army's operations. In 1972, by the virtue of Presidential Decree 28, it was converted to a regional prison and named IPPF. Moreover, documentaries also noted that prisoners of war during world war II swam across the Iwahig river to escape the horrifying carnage carried out by the Japanese soldiers. The event, known as the "Palawan Massacre" where 139 POWs were burned alive is considered to be one of the most gruesome events in history,
At present, the primary function of IPPF is to rehabilitate offenders who are convicted to suffer more than three years of imprisonment, rather than punish them. Set in a farm, 30 to 45 minutes away from the Puerto Princesa city center, offenders are provided humane treatment in a community where a merit system was devised and they are taught to engage in agricultural and vocational activities.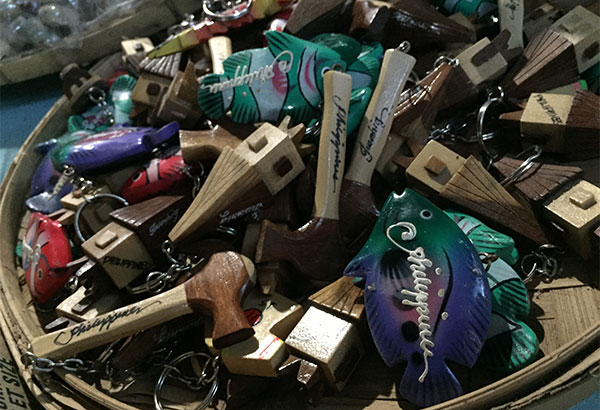 Keychains made by the offenders inside IPPF
"This is more like a modern farm rather than a prison. In here, we give them hope and we make them do things that normal people do. We have a total of six programs. They even have a program for education and skills. May K-12 sila at ALS and regular training skills program," said IPPF's Superintendent, Antonio C. Cruz.
According to Cruz, the products that they do through the livelihood program are placed in a souvenir shop inside the IPPF where they are sold to people visiting the place.
"The projects are sold to tousirt in exchange for money they can use to provide for their families. Because of that hindi na rin sila mamomroblema kung pano ang pamilya nila."
Families of the offenders are allowed to live inside the IPPF. Their latest record shows there are 21 inmates with their families also confined in IPPF.
Aside from the markers and significant events that transpired in IPPF. It also houses other tourists lures such as the balsahan river (natural pool), campo uno, recreation halls and the iwahig river where a firefly tour is being offered.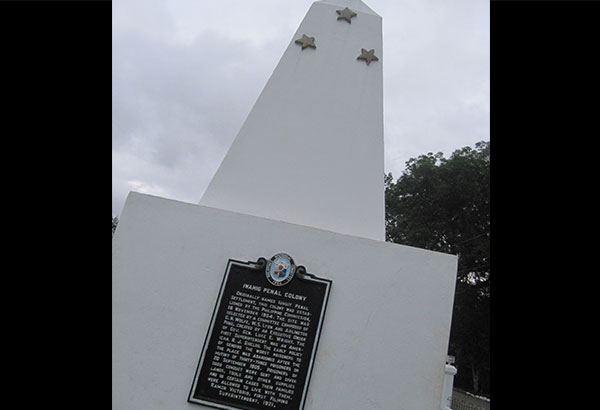 Historical marker inside IPPF
Asked about the security of IPPF, Cruz said so far, no one has ever tried to harm anyone who dared to visit the place. According to him the operating system of IPPF is effective as the offenders "feel more of a human than a criminal."
The colony according to him is a successful settlement.
Recommended