Dare yourself: 6 thrilling adventures to try this summer
MANILA, Philippines—Do you want to take your summer to the next level? If you want to do more this year than just hitting the beach and getting a tan, you should try out some adventure.
We have a list below of six exhilarating activities that you can do to heat up the summer fun and make your vacation extra unforgettable. And take note: you don't have to go very far because you can do all of them here in the Philippines.
So, if you're in a real hunt for some thrill or just a total adrenaline junkie, this list is for you.
1. Go biking in the sky.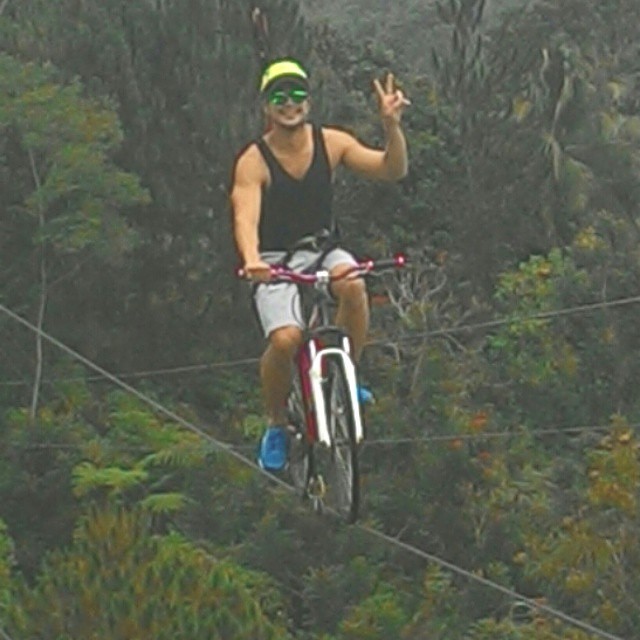 Piolo Pascual doesn't seem to feel any tension up there. Photo by
Instagram/@librasanne
Sometimes called bike zipline, sky cycling, flying bike or what have you, this adventure is quite new, unique and definitely a must-try.
If you've ziplined before, it's pretty much the same. But this time, you would have to pedal your way to the other end, which makes you stay up high longer and enjoy the thrill.
Davao, Bohol and Bukidnon are just some places to be for this adventure.
2. Brave the steep sand dunes.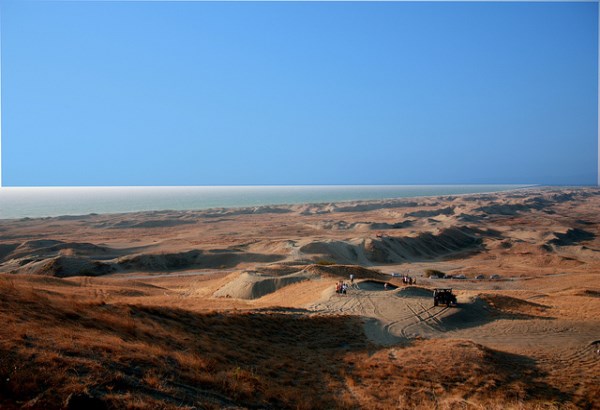 Photo by
Flickr.com/Ricky Artigas
Did you know that we have sand dunes here in the Philippines? The province of Ilocos Norte has hectares of land covered in sand, and it's the best place yet to enjoy a thrilling off-road ride.
Hop in a 4x4 and get ready for a really, really bumpy, roller-coaster-like ride. This will surely pump your adrenaline up.
3. Take the plunge.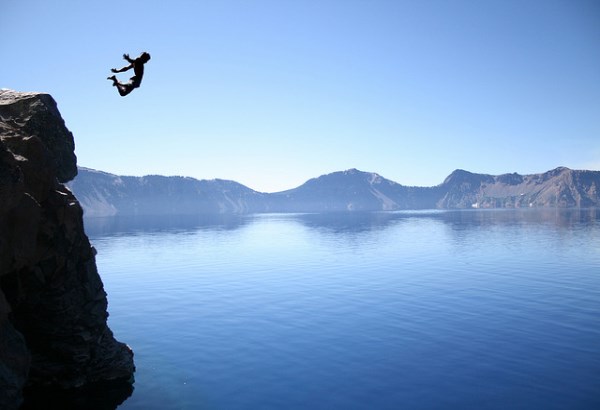 Photo by
Flickr.com/Andy Spearing
If you still like the beach but want to be adventurous, you should try cliff diving. Cliff diving is becoming more and more popular in the country with more and more beach resorts setting up cliff diving spots as an additional resort activity.
So muster as much guts as you can and climb up a high point and just jump! Punta Fuego, Boracay, and Bohol are some of the popular spots.
4. Take the plunge ... from the sky.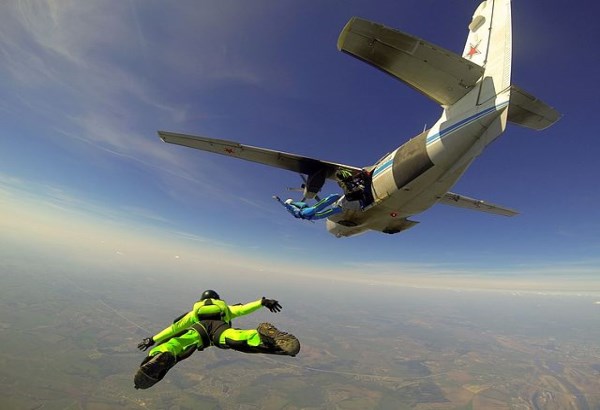 Photo by
Wikimedia Commons/Yevgeny Lebedev
If cliff diving isn't adventurous enough for you, you can try jumping from the sky and just scream your lungs out. Besides, what could be more extreme than skydiving?
So if you're in for a really adrenaline-pumping activity, head to Cebu or Pampanga which are said to be the top skydiving spots in the Philippines.
5. Fly an open-cockpit aircraft.
Ever dreamed of flying a plane?
The
Angeles City Flying Club
in Pampanga invites tourists to ride an ultra-light, open-cockpit aircraft and co-pilot it. This is your chance to finally experience getting your hands on those intriguing controls in the cockpit and flying a plane like a pro.
If the thought of being up in the sky in an open vessel sounds quite scary to you, just remember that that fear factor is what makes it thrilling.
6. Test yourself and see if you can do wakeboarding.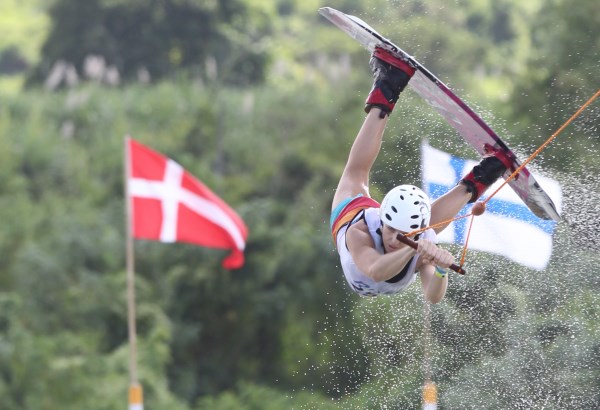 A contestant shows off wakeboarding stunts during the 2013 World Wakeboard Championships.
Decawake Clark
More Pinoys are becoming familiar with wakeboarding, that really adventurous water sport that people talk about in social media. Have you tried it yet? Do you want to find out whether you can pull off those crazy and amazing stunts? Learn how to wakeboard this summer!
Decawake
is a great place to learn wakeboarding. They have instructors and equipment in the house to help you get started. The ramps and obstacles are also very exciting to try. Decawake is owned and managed by Deca Homes of 8990 Housing, Inc. and offers the wakeboarding thrill in its parks in Clark, Pampanga and Davao.
So there you have it—at least six things you can do this summer to get all the excitement and fun running through your veins. Ready to go?