The Henry Manila: A nostalgic sanctuary in the heart of the city
MANILA, Philippines - Nostalgia has a certain charm that draws people in. Perhaps there's an old soul in every individual, one that looks for simplicity and quiet amidst the hustle and bustle of life. After all, it's always nice to be able to sink into a sanctuary; a place that can make you feel like you can just wind down with a good book and revel in surroundings that transport you back in time.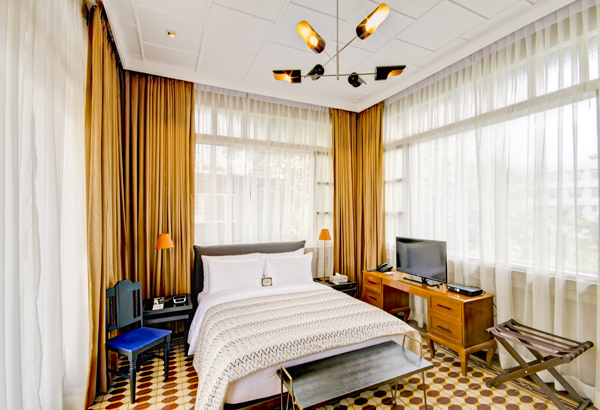 Join our Chinese New Year promo for a chance to win an overnight stay with breakfast for two at The Henry Manila
Enter The Henry Manila, the newest boutique hotel to open in the heart of the city. Brought to the country's capital by the same team behind the iconic The Henry Cebu, The Henry Manila opens its gates to travelers looking for a unique experience and to city dwellers searching for a quick escape.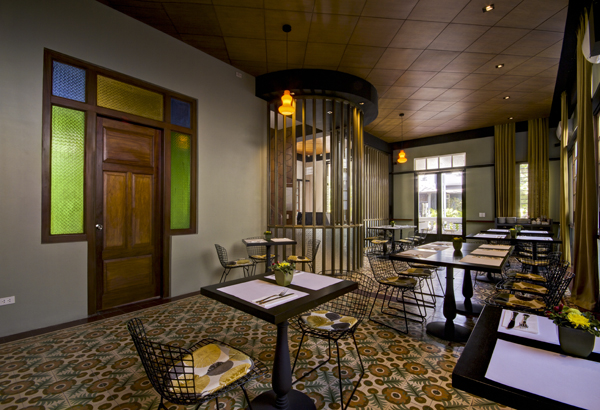 Located inside the 2680 Compound along F.B. Harrison in Pasay City, The Henry Manila is a 34-room boutique hotel spread across five Liberation-style houses which were lovingly restored and repurposed for its guests. Developed by Innovoterra Properties Inc. and AtlasProperties Shared Services Inc., The Henry Manila is set to make a statement for boutique hotels with style and vibe that are truly its own.
"We planned and designed The Henry Manila in a way that will allow it to offer guests a tight, consistent nostalgic experience. We implemented what we call 'adaptive reuse' and worked around the old houses, whose look gives the place its distinctive appeal," says Innovoterra Properties Chairman Hanky Lee.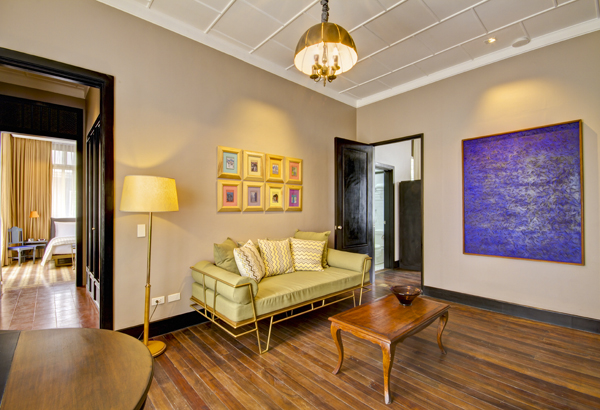 All of the hotel's elements, from the plants that adorn its expansive garden, to each room's furnishings, took off from the austere aesthetic of its Liberation-style houses to tie up with the nostalgic theme.
The experience begins as one cruises along The Henry's driveway, which is lined with acacia and caballero trees. It's a trip down memory lane as the five houses come to view and lead to the garden designed by Ildefonso P. Santos, National Artist for Landscape Architecture. One of the master's last projects, the garden features a well-thought-of plant palette which features post-war favorites: palmera, santan, lantana, and champaca, among others.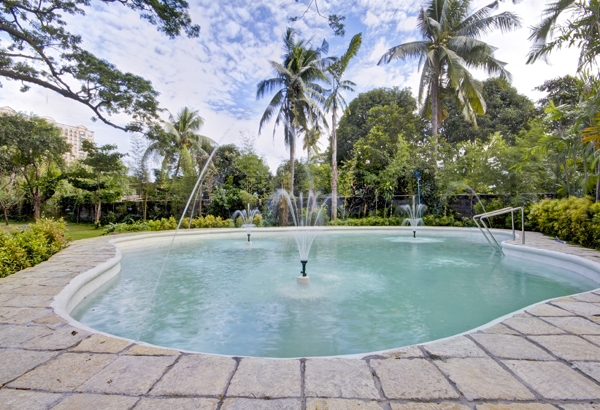 The houses' simple architecture is spruced up by key design components, beginning with the Scala grilles, inspired by the Art Deco style of the famous Scala Theater in Avenida Rizal, designed by National Artist for Architecture Pablo Antonio. The floors are made of baldoza tiles, which were in vogue during the period. Vibrant colors and varying patterns in floral, vegetative, and geometric shapes decorate the tiles, further adding to the artistic touch.
Inside, the houses were redesigned to accommodate spacious rooms equipped with modern amenities. 34 doors lead the guests to delightful respites, and each room is highlighted with its own unique furniture, from closets or aparadors, side chairs, or sun room sets, which were sourced from all over the Philippines and refurnished for that modern vintage twist. Famed interior and furniture designer Eric Paras worked on each room to bring the nostalgic concept to life.
Outside, pocket spaces in between the houses give guests more areas for relaxation. They're especially cozy in late afternoons, when the soft breeze and lingering rays of sunlight provide the perfect company as one sits down for thoughtful activities such as writing or reading a book.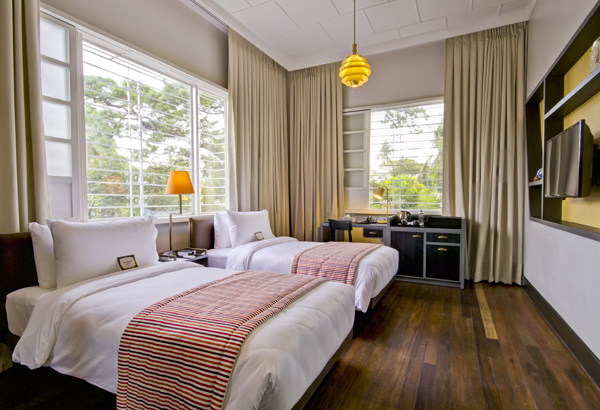 "The backdrop of The Henry Manila makes it the perfect place to stay for tourists who want a dose of Manila's rich history. Not only is the hotel a recreation of a former way of life, its location also places it close to Manila's heritage and culture sites like Intramuros, the National Museum, among others. The Henry is also ideal for locals who are in need of a staycation, those seek to relax and unwind in a nostalgic sanctuary," Hanky adds.
Its interaction with local history, Hanky believes, is the very essence of what will make The Henry Manila a hit among its guests. "We could've gone the easy route and demolished everything and built something more modern from scratch. But we lovingly restored The Henry Manila because of its unique charm. We believe this is what will give guests the one-of-a-kind experience they will not get elsewhere, and the reason why The Henry Manila will be a place they'll come back to, over and over again," he concludes.
Experience The Henry Manila at 2680 FB Harrison St. Pasay City. For reservations, please contact +63 2 807 8888, email reservations.manila@thehenryhotel.com or log on to at www.thehenryhotel.com. Follow The Henry at www.facebook.com/TheHenryHotel and @thehenryhotel on Instagram.