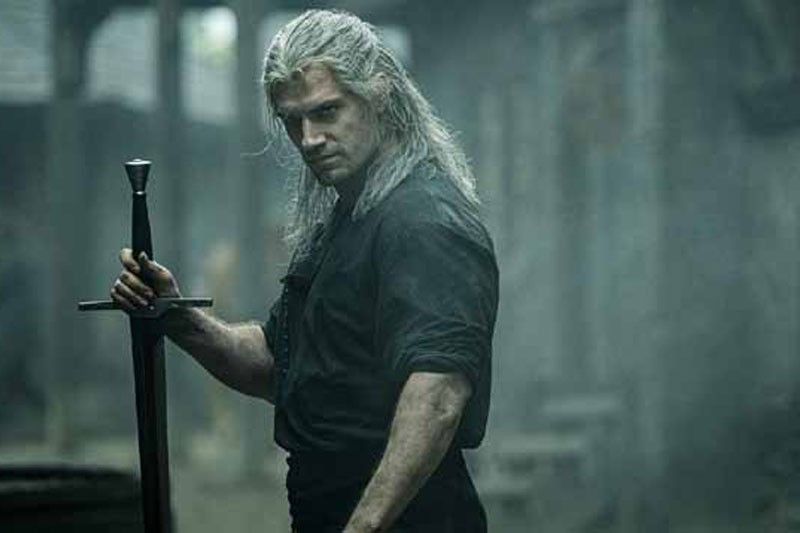 In The Witcher, Henry Cavill plays monster hunter Geralt, who crosses paths with a sorceress and a princess and learns to navigate an often dangerous world with them.
'The Witcher' showrunner Lauren Schmidt Hissrich on how the show came together
Fiel Estrella
(The Philippine Star) - December 21, 2019 - 12:00am
It's so fun to talk to people," is how Lauren Schmidt Hissrich greets the group of journalists that have come in for another roundtable interview session — the previous group having just left. The screenwriter was in Manila promoting her new Netflix fantasy series The Witcher, for which she serves as executive producer and showrunner.
The series is based on a franchise that began in the early '90s with a series of novels and short stories by Polish author Andrzej Sapkowski and has so far spawned Polish film and television adaptations, graphic novels, tabletop and card games, and video games, each wildly popular with a devoted and passionate fanbase. It is the fourth Netflix title on Lauren's resume, following writing and producing credits for Daredevil, The Defenders, and The Umbrella Academy.
"When Netflix first came to me and asked me if I wanted to adapt The Witcher, I said that I feel really strongly that taking on a project this big with so many fans that are so passionately in love with it, it should be honored in the right way," says Lauren. "And I basically said, 'I'm not a fantasy writer. I don't think I'm the right person to honor this. I don't know that I can give the fans what they want.'" But the company wasn't so quick to take no for an answer: "They said, 'Don't worry about the fans. Tell us the story that you would tell.'"
The Witcher focuses on mutated monster hunter Geralt of Rivia (Henry Cavill), whose path coincides with powerful sorceress Yennefer of Vengerberg (Anya Chalotra) and Princess Ciri (Freya Allan). Together, they learn to navigate a world where humans can be just as wicked and dangerous as monsters.
"What I was thinking about was monsters and magic," Lauren recalls, "when in fact this fantasy was about three people who are alone in the world and feel like they don't need anyone and don't want to need anyone. They all feel like they haven't ever belonged to any place before, and then they find each other and realize that they are what they're looking for, and they're destined to be family. That's something that I wanted to write." The unexpected thing, she quips, was finding "just how much I liked writing the monsters and magic too. As a writer, I felt really up to the challenge."
Most creators, when taking on a property with such a huge following, would prefer to keep a distance between themselves and the fans, who feel a sense of ownership and protectiveness over this fictional universe and each have distinct ideas of how things are or aren't supposed to go. Lauren, however, has been interacting with fans openly online and listening to their opinions — when she said she enjoys talking and exchanging ideas, she wasn't kidding. "This was a huge part of the process for me," she shares. "I wanted to learn what other people loved about (the series). And I think when fans realized I was a fan, too, is when we realized we were excited about the same things."
She adds that instead of pressure and toxicity, what she drew from these interactions was the fans' enthusiasm and energy, taking note of the worldwide following across different mediums, different experiences, and different beliefs. "It's something that appeals to everyone."
When it comes to the Witcher games, what Lauren really took inspiration from was the visuals — just aesthetically, but also in terms of what they contribute to the plot and character development. Fantasy is often seen as dark and gritty, but here there were also sunsets and flowers. It showed her that even in times that feel bleak, there's still something beautiful to look for and take into account. "Sometimes (the characters) stop and they admire those moments, and that's something that I thought was really important."
Working on a story of this scale on a streaming platform gave Lauren a lot of freedom to see her vision realized. "The constraints were about still delivering the best story," she says. "Even though I could say anything that I wanted to say, see anything that I wanted to see, do anything that I wanted to do, it doesn't mean that I have to do all of those things. What I want to do is tell a good story."
In order to tell the best story possible, the writing team approached the plotting process with what Lauren calls structural surprises. "I knew I wanted to start with the short stories," she says. "The Last Wish was how I fell in love with the entire franchise, and it was really a question of the order to tell (the stories) in." The short stories were interconnected but did not have a linear thread to put them together, which became a challenge in terms of continuity. "They're just individual adventures, but when you're writing a television show, you need to present characters and you need to change them episode to episode."
To build a foundation for the series, Lauren and the writers took the stories they love the most and what they knew the fans love the most. "There were some iconic things that we knew we couldn't leave out," she adds. Once they had the stories figured out, it was all a matter of deciding how to weave them together — the order to tell them in, and how to tell them. "I think that fans of the games and the books would be able to see that we're telling the stories, we're just doing it in a slightly different way, which I think is fun and exciting."