(The Philippine Star) - December 30, 2017 - 12:00am
MANILA, Philippines — The annual Metro Manila Film Festival has rolled out in cinemas nationwide, and the variety of titles in the roster leave us with lots to mull over. Here, we profile some of the leading faces of the ongoing film festival. Produced by David Milan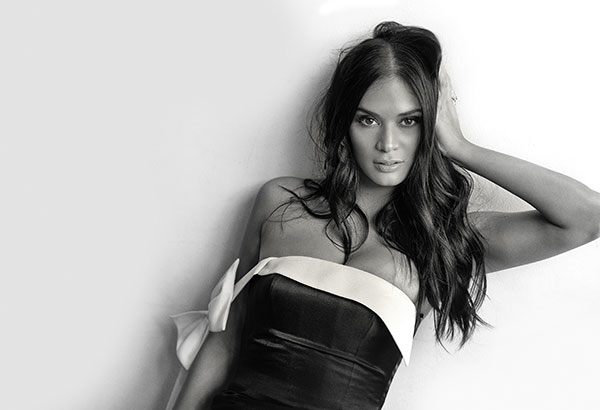 Pia Wurtzbach
Photo by Patrick Diokno
Pia Wurtzbach knows how to command a room. The moment this beauty saunters into the hallway, you can feel the other eight people present catch their breaths at the mere sight of her.
Without missing a beat, she gets down to business, delivering pose after pose. But behind the manicured appearance, Pia possesses grit: something that sets her apart.She is no stranger to hard work. In fact, it was hard work that allowed her to become the Philippines' third Miss Universe titleholder, ending the country's 42-year drought in the famous pageant since Margie Moran won in 1973. Today, Pia Wurtzbach is a household name around the world. She's walked on Hollywood red carpets, flown to different countries, and spoken widely about her causes, all part of the job as the most beautiful woman in the world — or the universe, rather. For millions of Filipinos, it's impossible to talk about Pia Wurtzbach and not have the words "Miss Universe" thrown into the conversation. The pageant is so etched onto Pia's identity that she might find it difficult to escape. But while others may balk at the very idea, Pia relishes it.
"I've been working for years to achieve (the Miss Universe crown), so it feels great to be finally able to say that I actually did it," Pia shares, adding that her achievement comes as a blessing and as a curse. "It's a blessing because you're always going to be associated with Miss Universe and people are going to remember you hopefully. But I guess it becomes a disadvantage when you can't have that much privacy anymore. I prepared myself for Miss Universe for a very long time, for years, and I would always try to imagine what it would be like to introduce myself as Pia Wurtzbach, Miss Universe."
Now, however, Pia is treading into uncharted territory, taking on her first leading role in a movie as a superhero named Kweenie in the film Gandarrapiddo: The Revenger Squad alongside Vice Ganda and Daniel Padilla. Huge expectations rest upon her as it's a starring role, for a Metro Manila Film Festival entry, no less. Pia knows the stakes are different this time around.
"It felt like I was starting at the beginning again," Pia says, in spite of her former stint as a Star Magic talent during her early teens. "Not only do I have to do good with the acting part, but the physical stunts I have to do as well — plus, it's a comedy, so that's another thing." — Samantha Beltran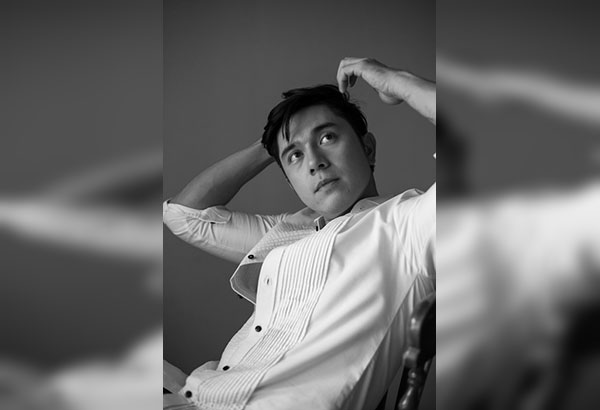 Paulo Avelino
Photo by Regine David
There is something about the characteristically reserved Paulo Avelino and his proclivity for narratives less explored in commercial cinema that has viewers clamoring for more. He admits, "I'm one of those who get away with stupid things. I make mistakes. I'll do an indie but I'll still be cast in big commercial films."
From the acoustic sets of I'm Drunk I Love You, Avelino gives operatic life to the voice of Tony Javier, a struggling jazz pianist in the slowly dying, pre-World War II genteel Old Manila, the catalyst in Ang Larawan, a musical adaptation directed by Loi Arcenas based on a literary play written in English by National Artist for Literature Nick Joaquin's A Portrait of the Artist as Filipino and libretto by National Artist for Theater Rolando Tinio. For this film, he took home the MMFF 2017 Best Actor award.
"One line drew me into the role, 'Sisinghot ng kultura,'" Avelino recalls. He pauses, letting the words simmer — what is it like to be consumed by a desire so intense? With nothing left to lose, his character turns on his landlords, the unmarried Marasigan sisters (Jennifer Ampil and Rachel Alejandro) and their father, an ailing, renowned artist, lured by the profitability of the titular painting.
To be Tony Javier, Avelino passed an open addition, received voice lessons from musical director Ryan Cayabyab to condition him before working with some of the country's most acclaimed thespians like Nonie Buencamino. He rehearsed over and over, unpeeling the metaphoric material's layers in the process.
"I dug deeper into his hunger. We all have a hunger but his is 10 times more of that. He was desperate." It's foreign to his laidback nature — "I'm ninefolds lower," he points out. "He's not one of the sisters who you see from the start to end of the film but he gives the film its spice. His lines are so good."
His next anticipated lead role is in Heneral Luna's sequel Goyo: Ang Batang Heneral, which is slated for release by the end of next year.
"We are more influenced by the Americans more than any country in the world. It's important to see how we were, where we came from, not just to continue a legacy and cherish our culture. It's also to learn from our past mistakes," he says in explaining his choice of roles.
"The past decade has been about speaking out when we see something wrong. You can take it to EDSA, or you can make a film, write about it, or paint it to revolt," he continues. "Some people voice out what they feel and I see nothing wrong with it. As public figures, we get to influence through what we say and do. But for me, more than tweeting or doing something on social media, I'd like people to be influenced by what I do as an actor — by the films I do, the roles I tackle." — Marbbie Tagabucba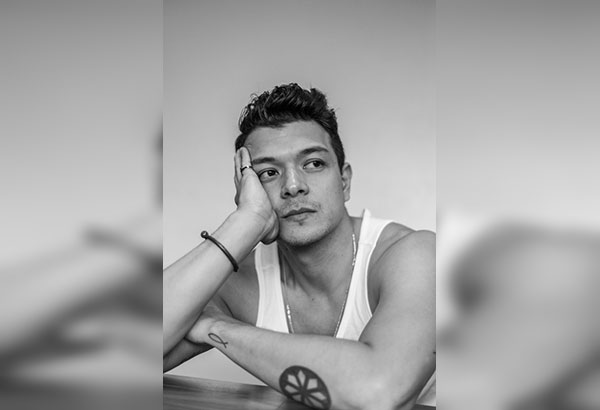 Jericho Rosales
Photo by Regine David
Jericho Rosales is at a crossroads.
Originally slated to co-star with Jennylyn Mercado in another MMFF entry helmed by director Dan Villegas, Rosales realized he was still unfit to work following his father's death earlier this year. Part of his professional life, which on a daily basis deals with the manipulation of personal emotions, had been upended after such a loss.
The film Siargao, which deals largely with themes of coming home and finding a place of belonging, had Rosales' character figuring out who he was after his father had passed. The story not only resonated with him, but the actual shoot sent him to unspoiled, near-virgin shores for months, pondering the questions of whether or not he had made the most of his gifts and talents. He remarks that the film turned into a kind of personal vocation, offering up Rosales as a mouthpiece for responsible, eco-friendly tourism.
But it has also opened up questions about himself. "Most of my time, nauubos sa trabaho. What am I doing with my time? Do I accept projects that don't really matter to me? Am I doing things for money or for material things? Why am I doing any of it," Rosales asks. He's assessed the value of his current projects, and with regards to his current soap opera, he says, "Alam kong nauso yung mga kabitan, but the series has honor. It deals with morality, and the question of if you know the right thing to do, would you do it? May mga pagkakamaling sa buhay na nagawa, but would you fix it with another poor decision? In marriage, it's like that, and I felt the need to work on that story. I thought it was interesting, but after that, I don't know anymore kung ano pang pwede kong gawin for TV."
He adds, "Being here in this business now for more than two decades, I'm not saying I'm an expert on anything, but most of the stuff that I've been doing for the last two years, I've realized that I'm not that excited. Or I'm excited but I'm really not challenged. Saan yung growth ko rito? So I've decided that I'm only going to do projects that will add something to not just me, but to my community, to the people who really support me." After spending so many years being everyone and their mother's love interest, he finds himself toying with the idea of more family-based dramas, more action comedies, and the delicious possibility of playing a charming, dimpled serial killer, should any of the right scripts and offers turn up.
With an excited glint in his eye, Rosales says, "Give me two years, and anything could happen." — Gabbie TATAD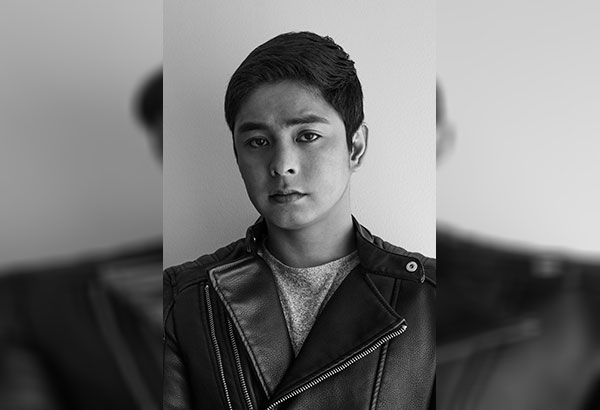 Coco Martin
Photo by Regine David
Coco Martin is the first to confess that the odds weren't always in his favor. "Una, ang liit ko. Hindi ako artistahin. Pangalawa, wala akong talent," he states matter-of-factly. Debuting as director and producer of Ang Panday with his real name Rodel Nacianceno, he brings up a few times: "Hindi ako nag-aral ng film."
"Yun ang hugot ko. Mahilig talaga ako sa local movies, sa Lino Brocka, sa Ismael Bernael, Mike de Leon," he says. Growing up with his grandparents meant catching every Da King and Nora Aunor film, his lola's favorite actors. His face lights up when he adds, "Halos lahat ng Tagalog na pelikula, alam ko."
Behind the scenes of Ang Probinsyano, he is Rodel, rising from creative consultant to writing some of the stories that made the teleserye relevant for the past three years. It's so attuned to its audience, to the present moment, he shares, "Kinakabahan sila na every time gumagawa ako ng kwento, yun na din nangyayari sa news!"
This was how he knew he was ready. "Aminin ko na — the fact na Ang Probinsyano, tutal nagawa ko sa TV, gusto ko din makagawa ng FPJ sa pelikula para ipakilala sa bagong henerasyon kung sino si FPJ, ano ang values na tinuturo ng bawat pelikula niya," he says.
As a sequel to the 1980 fantasy/action hit directed by FPJ based on comics created by Carlo J. Caparas, Coco portrays the grandson of the legendary blacksmith Flavio III, together with a cast of a 100 handpicked actors and an ace production team — a heartfelt gesture of giving back to those who have paved the way for him as an upstart as well as those who need their big break. The billing is a mix of heavyweights like Jaclyn Jose and erstwhile Ang Probinsyano co-star Michael de Mesa to neophytes like Mariel de Leon.
Where does this leave him as an actor? "Pinaka nakakalimutan ko umarte. Ako nagsusulat, ako nagblo-blocking. I-motivate ko yung mga artista, after that, instinct na. Ako gumawa ng kwento, nagbuo ng character, kaya kabisado ko siya. Advantage ko pag nakikita sa monitor, 'Ay panget. Isa pa.' Actor's director ako. Naiintindihan ko ang artista ko. Nuances, nasasalo ko. Gusto ko, sila bumubuo ng character nila. Ako lang taga tono."
Indie production veteran Rodel, too, gave it his all — this time, it doesn't mean he did all the work himself. "Nung first to third day, dumating ako sa point na ang bilis ko mapagod. Naisip ko, 'Teka, maling sistema. Dapat ibigay ko sa kanila trabaho nila.' Pinaka sikreto ko ay alam ko magagaling mga katrabaho ko." — Marbbie Tagabucba