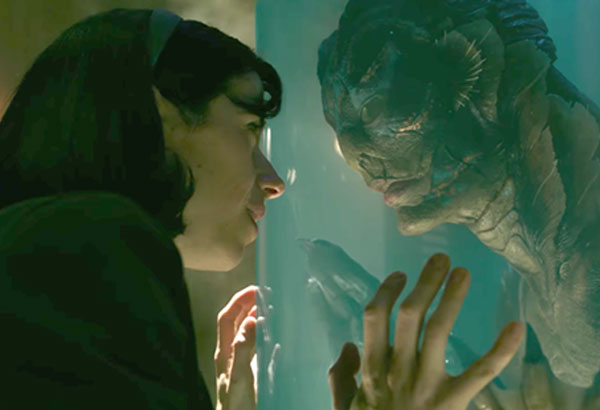 The film is about a mute janitor who forms a relationship with an aquatic creature.
(The Philippine Star) - December 15, 2017 - 4:00pm
While waiting for the early night screening of Guillermo del Toro's The Shape of Water to start, I decided to get lost in the city of Macau, once a colony of Portugal, which, in its proudest years, shared the entire world with Spain, and is now one of the jewels of China, whose wealthy citizens are all too happy to squander their hard-earned cash in its immaculate selection of themed casinos.
From the Harbourview Hotel, a hotel whose Eastern European flavor is blatantly borrowed from 18th century Prague, I proceeded to walk past gargantuan hotels, fragrant street-side gastropubs, money exchange booths, and shops peddling gaudy Italian-designed fashion items to Cinematica Paixao, the lone cinematheque of the city that needs a little bit more of what the place is named for: passion. I was starving for culture and based on my trek to the place the day before for a screening of Warwick Thornton's Sweet Country, the cinematheque, which is a stone's throw away from the famed Ruins of St. Paul, seemed to be the only place in the entire city that didn't rely on gambling to be of any interest. I, of course, didn't want to waste my time being herded by the sea of people wanting to take their selfies with the enduring remnants of a Catholic church, but I had nothing else to do with a more than a few hours to spare. I just decided to follow my gut, typed "Michelin-recommended streetfood in Macau," and walked my way to all the culture Macau has to offer that has been hidden by the bright lights and glamour all of its multimillion casinos has to offer.
The first stop is a busy little shop named Dai Gwan, just a few steps away from the tourist horde hiking their way up to the Ruins. They only sell black pepper buns whose flaky exterior delightfully complements the spicy and juicy ball of meat and onions that's inside. Around 15 minutes away from the buns is a dessert shop called Yee Shun Milk Company that is most famous for their steamed milk pudding. I, of course, ordered what everybody else was ordering (a chilled pudding with a generous serving of mung beans on top) and was delighted by how such a humble-looking milk dish packed so much flavor. Last but not the least is Chong Hing, a rather drab and unsanitary looking shop smack in the middle of a public market that sells the fattest and most savory siomai I have ever tasted.
Within the few hours that I spent walking around Cotai, I suddenly realized that the character of Macau isn't necessarily limited to the gaudy hotels that line its major streets or the other many tourist traps or the multitudes of locals who couldn't care less whether or not their beloved city is losing its identity to the call of tourism. The character of Macau lies in its ability to be an unabashed melting pot of cultures and eras, where, in a matter of a few minutes, vistas transform from stark extravagance to striking humility.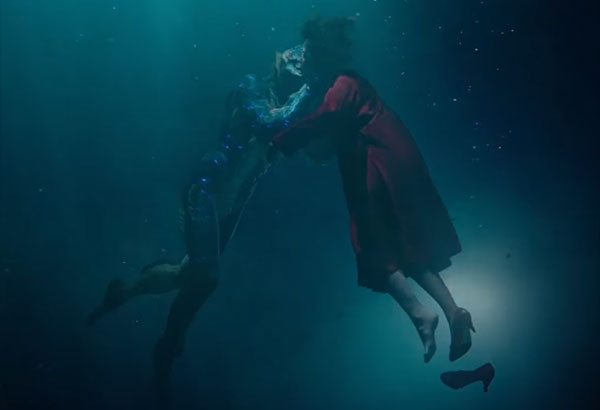 Guillermo del Toro's The Shape of Water was one of the films screened in the Macau Film Festival.
It's all quite fascinating, and in a way, it is this intriguing character of the city that lent a certain sense of irony to the annual film festival that is trying its best to inject glitzy culture into a city that thrives on chance and fortune. I managed to see three films within the two days I was in Macau, and all three films relied on division to drive their plots and to deepen their relevance.
The two leads of Janus Metz's Borg McEnroe share a common passion for tennis but are divided by process. Bjorn Borg (Sverrir Gudnason), four-time Wimbledon champion and gunning for an unprecedented fifth win, is cool, calculated and clinical while his opponent, John McEnroe (Shia LaBeouf), is temperamental, erratic and impulsive. The film smartly uses their extreme differences to establish suspense in their advertised conflict, resulting in a sports film that truly understands the strange pleasures of competition. Sure, the film ends with the two opponents turning out to be friends, but in concluding on a corny note, it also manages to bridge division.
Sweet Country is more cynical. About an aboriginal man in 1920s Australia, Thornton's film passionately depicts a troubled nation where there seems to be no end to racial conflict, even if there exist men of some degree of integrity. It is a poignant film, one whose power resounds because it echoes even in this day and age when intolerance of any form should be a thing of the past. The Shape of Water frames its fairytale romance between a mute girl (Sally Hawkins) and a fish-like humanoid (Doug Jones) in an era in American history that is marked by division. The film, which also features a strong African-American woman married to a coward, a possibly queer recluse, a Russian undercover spy whose thirst for science trumps his loyalty to any flag, pits human virtues against authority and blind servitude, brilliantly personified by a sadistic Strickland (Michael Shannon). Beautifully crafted and immensely lovely, the film is an ode to love and its power to bridge all differences.
On my way to the airport for my flight back to Manila, I crossed two bridges. I looked at the map of Macau and saw that this city of so many disparate cultures and so many polarizing endeavors is, in fact, built over a peninsula and a few nearby islands. I humored myself, thinking that maybe the city was destined for bridges.