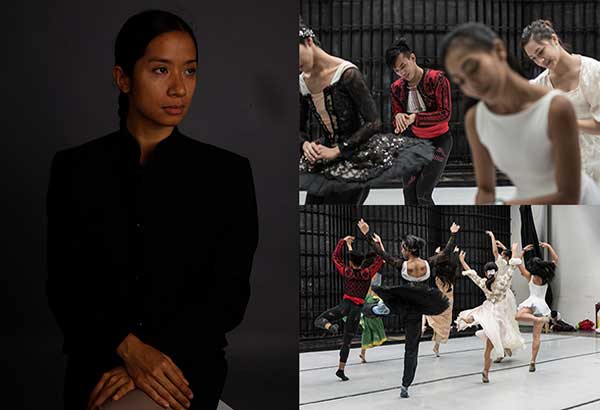 Eisa Jocson often investigates the labor and representations of the dancing body in the service industry,exposing identity and gender formation, seduction politics, and Filipino social mobility. Images courtesy of SIPAT LAWIN ENSEMBLE
Kara Ortiga
(The Philippine Star) - July 14, 2017 - 4:00pm
MANILA, Philippines - It was Eisa Jocson who took Filipino macho dancing (yes, as in the exotic dance number) to the world stage when she performed it for the music video of Canadian electro-dance artist Peaches. In the video produced for Peaches' song How You Like My Cut, Eisa performs a sexually charged, delicate, and curious number inspired by the male macho dancing found in our local nightclubs.
Educated as a visual artist and trained as a ballet dancer, her latest performance Your Highness is created in collaboration with Ballet Philippines, and presents a continuation of her investigation into Filipino labor. Eisa choreographs the show in the backdrop of the fact that Ballet Philippines has lost half of its top dancers within the last decade to no other than Hong Kong Disneyland, which has continued to outsource their talents from the Philippines. She creates this dance piece with five young dancers of Ballet Philippines. "As an independent Filipina choreographer, it is a unique and inspiring adventure to collaborate with Ballet Philippines in creating this new ensemble work. It is exciting to see the dancers push their capacities into unknown terrain with incredible virtuosity. And I am looking forward to sharing this performance born out of an intense and meticulous process of exploring the dancer's and ballet's manifold bodies and voices."
The Philippine premiere of Eisa Jocson's Your Highness will be a part of Ballet Philippines' 48th Season this coming July 27-28 at the CCP Little Theater. Your Highness will then be toured in Europe for its world premiere (Frankfurt and Hamburg in Germany, Zurich and Geneva in Switzerland) from August to September, 2017.