In the year 2022
MANILA, Philippines – Close your eyes for a moment and imagine that today is not the second day of January 2016, but the second day of January in the year 2022. It has been six years since the national elections of 2016, and six years since we elected a new commander-in-chief. The leadership of this one human being has set a course for Philippine history, and in this series of Supreme speculative fiction stories, we examine just how the country has changed. It is January 2, 2022.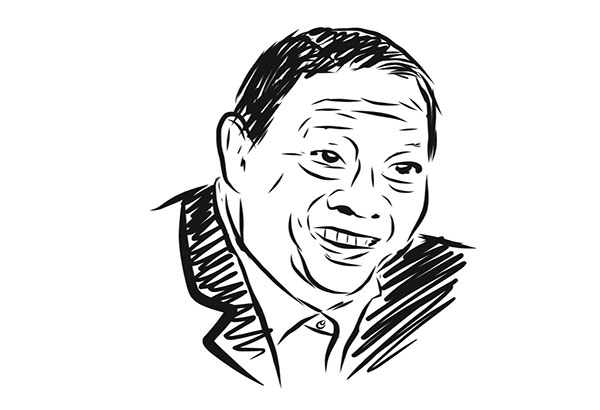 President Jejomar Binay
On Jan. 2, 2022, President Jejomar Binay doubted his luck. While viewing the Makati skyline from one of his many condo floors, he asked himself how he escaped the corruption charges brought down on him by the Aquino administration, how he eventually won the presidency, and how he escaped his annual impeachment raps. He came to the conclusion that either he had been chosen by God, or that he was God himself.
But his luck was running thin. If his children didn't win in the 2022 elections, the next president might finally succeed in putting him behind bars. So, as a safeguard, he let three of his daughters — Nancy, Abigail and Joanna — vie for the presidency. It was rumored that his only son, deposed Makati Mayor Jejomar Jr., was flown to Las Vegas right after being granted presidential pardon. He had been imprisoned for shooting a security guard in the foot for blocking him at West Triangle Subdivision's gate. The tabloids reported that he had just come from a date with Kris Aquino, who was "wooing him so he would not take revenge on her beloved brother." The tabloids reported that in one of their US estates, Junjun fattens himself with birthday cakes imported from their Philippine bakeshops. They say that he is wrestling with his conscience for "tainting the Binay name," not by his imprisonment, but by being caught on a date with Kris.
Things, however, remained the same for the country that the Binays lorded over. They kept Makati as the only city worth bragging about, while the countryside remained dead. While poverty reigned, "J. Rizal" streets were renamed "J. Binay," and a mansion in every subdivision was "donated" to their family. Nobody dared to question its logic; "the dark lord" was kind and deserved all praises.
But as a bright spot, President Binay's office was able to create a program that enabled the President to greet each of the 130 million Filipinos a happy birthday and condolences. It made use of audio-video switches that the Office of the President patched together seamlessly. From there, they delivered goodies assiduously to every doorstep, every day. It was the biggest item in the yearly budget passed by Congress, even bigger than the budget for education, the military or debt servicing. But, as proud ally Senator Manny Pacquiao put it, "It's not overpriced. President Binay knows what the people need."
— DLS Pineda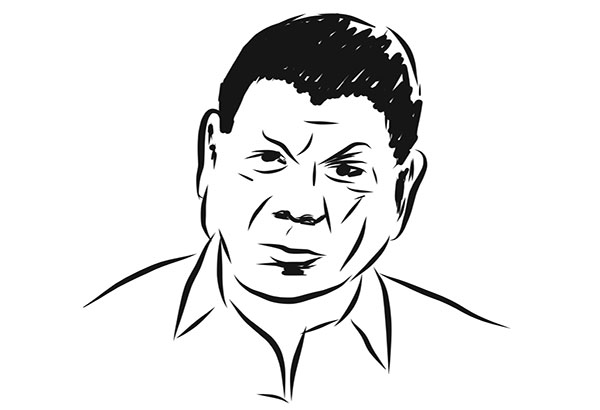 President Rody Duterte
"Inday, what should I do?" President Rody Duterte cried from underneath his desk at the presidential study in Malacañang. It was Jan. 2, 2022.
"Dad, get up," Malacañang chief of staff and presidential daughter Sara Duterte sighed. "We're running out of time. We already decided you were going ahead with that revolutionary government of yours. Do you really want to see a new president in June?"
Oh, yes: that revolutionary government Duterte had promised. Whatever came of that? It was supposed to be his last resort in the event that people resisted federalization, which of course happened. Congress sat on it, the business sector opposed it, and public opinion was mixed. When the time to set up his revolutionary government came, US President Donald Trump threatened to withdraw his support. Unexpectedly centrist and thoughtful, Trump never bought Duterte's pitch of how an authoritarian Philippines could help win the war on terror, a war that was now starting to dissipate, thanks to his excellent diplomacy in the Middle East and his embrace of clean energy that had weakened Big Oil. Crazy "Campaign Period" Donald Trump had everyone fooled, including Rody Duterte.
"The Donald won't approve," Rody said now, surfacing from under the desk.
"Screw Trump," Sara said. "He's a wimp. What is he going to do? Say 'You're fired'?"
"Inday, you know I never change my mind…"
"Right," she said, rolling her eyes.
"But I have to this time. It's just too risky."
And so after the 10th deliberation, the Dutertes finally decided to give up their dreams of a Duterte government, whether federal or revolutionary, and settle for the one they'd been running — the realistic kind. Apart from an almost negligible decline in petty crimes nationwide, the Philippines under the Duterte administration had seen the continuation of the status quo: a national economy that was still relatively healthy, public transport that was still inefficient, and corruption that was still pretty much present. On balance, everything was as good as it could be, which is to say that everything was disappointing.
"Fine, Dad," the younger Duterte said. "But you have to tell VP Marcos. He already dyed his hair and started wearing his clothes from the '70s."
— Alex Almario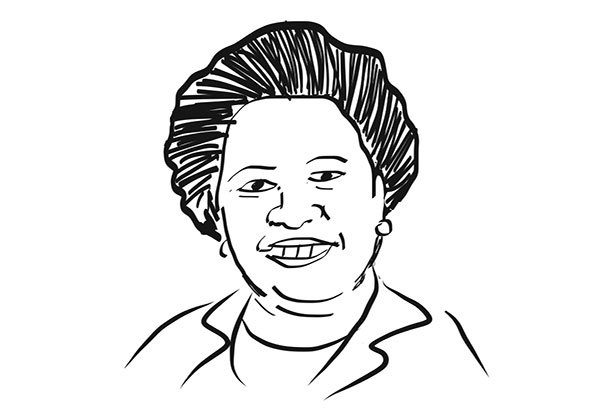 President Mar Roxas
It is Jan. 2, 2022. The holidays are over. Those unbearable things can no longer be put on hold. The curtains have rolled up, giving way to those harsh beams of reality that, for a few days, seemed like only faint memories of an elapsed nightmare.
President Mar Roxas, on his way to the Malacañang pressroom, is walking to an inevitability he had spent the entire Christmas vacation — nay, his entire career — trying to postpone. All he ever wanted was to be president. His dream came true six years ago, but the euphoria from a victorious campaign quickly died before it could even fully bloom, leading to five and a half years of paranoia and insecurity. And now, he is about to give his first speech of the last year of his presidency — a presidency that, as it now appears, he didn't win so much as he was sentenced to — to finally address his third, and hopefully last, impeachment complaint.
The first one, which began almost as soon as he stepped inside Malacañang, was about his alleged electoral fraud. Being accused of cheating was one thing. That no one truly believed he was capable of winning the 2016 presidential elections was doubly insulting; could they not see how Binay, Duterte and Poe divided the anti-administration votes? Was his likeability that inconceivable?
The second one — concerning malversation of disaster management funds — stung less, not only because it sounded and felt familiar, but also because years of historically-low approval ratings finally took their toll and made him numb. But this one was something else. Never mind that his enemies couldn't wait six more months for the end of his term. This new accusation — that he had personally pocketed millions in the procurement of new train cars — was sharp enough to pierce through his hardened skin. The long-overdue solution to the MRT crisis was supposed to be his crowning achievement, the feather in his otherwise tattered cap. And now they were flushing it down the toilet.
So as he steps onto the podium, vaguely eyeing the teleprompter that holds his prepared speech filled with sentences he can now barely recall, he finally has had enough. "Bahala na kayo sa buhay niyo," he says. He pulls out the mic in order to drop it.
— Alex Almario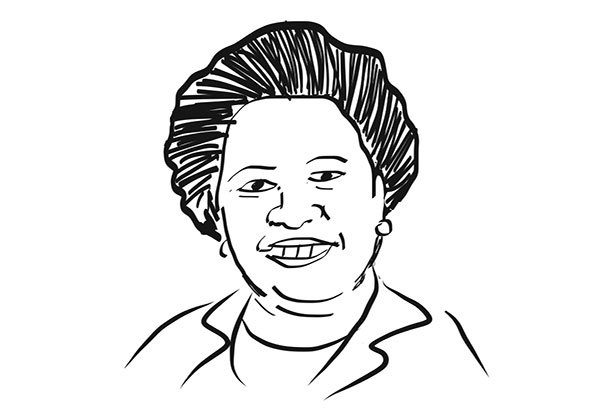 President Miriam Defensor-Santiago
The following is a letter to the editor, dated Jan. 2, 2022.
"Dear countrymen,
"As Drake once said, if you're reading this, it's too late. I am currently typing this letter on my worn-out iPhone 11s in an equally rundown studio-type room in Krus na Ligas, Quezon City. It's just two minutes shy of curfew and familiar sounds of mechanical feet treading the streets have already started to fill the hazy air, as if to compensate for last night's dead silence during the exact same hour onwards. Back to regular programming, I suppose.
"This has always been the case ever since our president, Miriam Defensor-Santiago, lost her battle with cancer three years ago. The government wanted to keep it a secret, but we weren't born yesterday (especially because it was New Year's Day, and it's not exactly the best day to be born). We all know that the incumbent vice president has reanimated her body in order to fulfill his and his late father's ambitions for the remainder of her term. What was once a spunky, hilarious and firm leader has been replaced by a humorless and subservient flesh-coated machine — a zombie cyborg whose remote control is nestled in Bongbong Marcos's hand.
"This is not to say that the living Miriam was immaculate as a president through and through. She was firm to a fault. Her word was law, and she was all words. She was instrumental in Bongbong's aim to revise history. Just like that second envelope during the late Erap's impeachment trial, she saw to it that our historical archives were kept under lock and key. She even had history textbooks replaced by Stupid is Forever. How swiftly jokes write themselves at the same rate as history repeats itself. In the butchered lyrics by the artist formerly known as Rihanna (now known as R8NA-2.0), 'Dystopia, it's like the darkness is the light.'
"I may or may not have said too much. Most of us who live in fear can only take advantage of the loophole in the national Internet service. However, I —"
As of press time, we are still trying to contact the sender for further details. Rest assured that we will keep you posted for updates.
— Stefan Punongbayan
(Editor's note: In July 2015, Sen. Santiago announced that the cancer growth in her left lung has been "arrested". This piece does not mean to belie the Senator's statement, and we believe that she is fit to run for office in the coming elections.)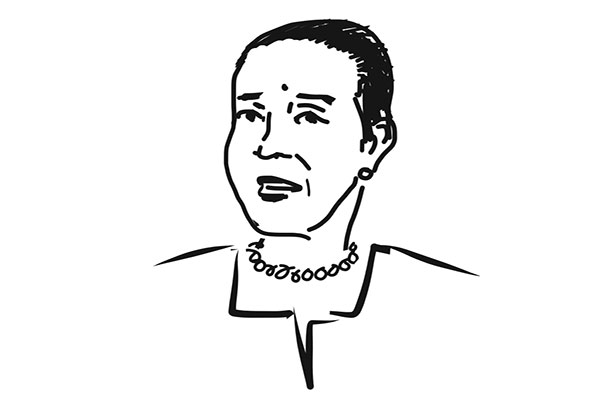 President Grace Poe
It's Saturday, Jan. 2, 2022, and President Grace Poe is at the The Mansion in Baguio, having what she describes as an "amazing" holiday. It has been six years since she took office, and at the twilight of her term, she is comfortable about boasting of her administration's many achievements.
"I'm proud," she tells a man in front of her. He is old, tall, white, with wavy gray hair and a full beard. "When I ran for President, I promised inclusive growth for all, education for all, improved infrastructure, national industrialization, reduced taxes, lower power rates, universal healthcare, a self-sustaining Mindanao, and peace throughout the entire universe. By god, have we succeeded."
The two walk out into the lanai of the sprawling estate. A cold gush of air and the scent of sunflowers meet their noses, but they are not enough to get President Poe to smile. She says bitterly, "To hell with my detractors."
She recalls the turbulent months of 2015 and 2016, when political opponents filed case after case in an effort to disqualify her from the presidential race. They almost had her — until Poe's real parents surfaced in a primetime special aired on ABS-CBN. The show revealed the truth — Grace's mom, Amor, left her in the dumpsite to elope with an American named James Powers; all this, hidden from Grace's real father, Eduardo Buenavista, governor of the province of Punta Verde. The story had the entire population hooked — including the 13 members of the Supreme Court, who in a rare act of emotion, decided to redefine the term "residency", making Poe eligible to run.
This is behind her now. Poe looks out into a forest of Baguio pine, the product of her campaign promise number 1,121 (a massive reforestation of the Philippine islands). Her face softens, and for the first time in six years, a grin comes over her soft, narrow lips. "Our job is done," she tells the man beside her. "We have tamed the Philippines and given the natives our blessings. Now, it is time for us leave, Uncle Sam. Let us go." — Pepe Diokno
Close your eyes and imagine that today is Jan. 2, 2022. It has been six years?since the 2016 elections, and six years since the current president took office. With five speculative fiction pieces, Supreme examines what the?presidentiables have done to our country.