Shop for good: Alagang AyalaLand enables social enterprises to make a difference
September 26, 2021 | 12:00am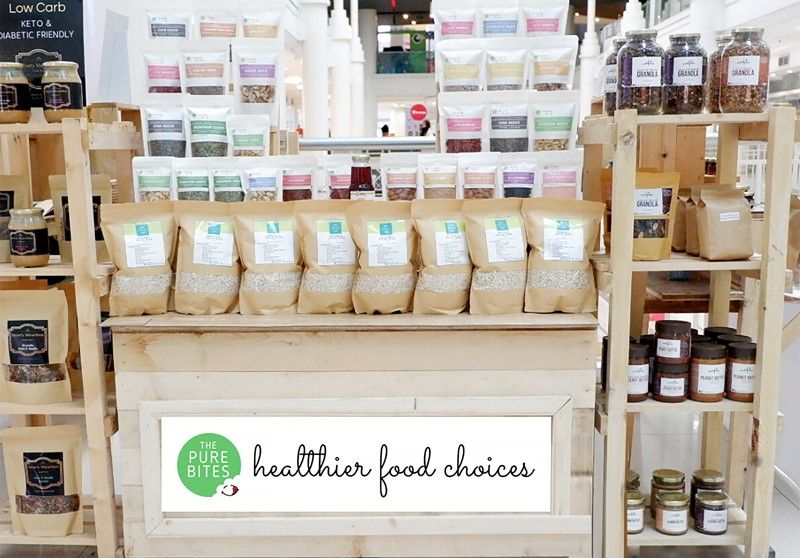 MANILA, Philippines — The COVID-19 pandemic has impacted our lives and livelihoods in immeasurable ways. The biggest blow was probably felt by micro/small businesses and social enterprises. Suddenly, my favorite panaderia around the corner had to close shop—there goes my pandesal almusal! The beauty salon that had stood in our neighborhood for eternity is gone forever. I no longer hear the hustle and bustle of the street vendors as they peddle their assorted goods from morning till past midnight. I miss the smoky, enticing aroma curling up from the barbecue grill at a corner sari-sari store. Our community's bake/cook-for-a-cause kitchen has run out of dough (as in money).
Micro/small and social enterprises are hurting, more now than ever. People are losing their livelihoods and jobs. Amid this grim scenario comes a beacon of light and hope as Ayala Land, Inc. (ALI) seeks to create the stimulus that would generate livelihood and approach this in a sustainable way by integrating it into its business.
Nurturing and empowering
True to its corporate culture of caring and sharing, Ayala Land, through Alagang AyalaLand, is providing rent-free space to social enterprises in its 32 malls and estate developments nationwide, supporting cooperatives, nurturing and empowering them so that they could produce viable products and services as part of its malls and supply chain. With the space given to these little-known social enterprises, now they have a place to shine.
Social enterprises (SEs), cooperatives or livelihood associations are groups that support a larger community and, by helping them sell their products or services, ALI is able to create jobs for many more Filipinos.
ALI invited SEs from Luzon, Visayas, and Mindanao, particularly where the malls are present, and offered them rent-free space where they can start promoting and selling their products. Jumpstarting the growth of these social enterprises will in turn rev up local consumption and help accelerate the country's recovery from the crippling pandemic.
"We hope to help the community by starting a sustainable program focused on livelihood creation. Through our developments, primarily our malls, we want to provide social enterprises with direct access to potential customers, and inspire them to promote their unique, locally authentic products," says ALI Vice President and Head of Alagang AyalaLand Council Manny A. Blas. "Our various business units -- from the estates to the residential and commercial groups -- will collectively support our goal of nurturing at least 300 social enterprises in our malls and properties by December of this year."
It is ALI's hope that these social enterprises will soon grow and become successful businesses. Yes, just like some of its regular merchants who may have started small but, with the right opportunities, have become great brands.
Feel the Biz Buzz
Business buzz fills the air as these social enterprises find their precious spaces in Ayala Malls nationwide. As an Ayala Malls frequent shopper, I'm thrilled to find out how these SEs will blend in with the established merchants and boost the exciting variety of merchandise at Ayala Malls.
Basking in a ray of sunshine after the storm, these humble, committed enterprises each have an inspiring story to tell.
For instance, there's the Northern Ireland-based Ten Foundations, which equips women with life-long skills to help them earn a livelihood and provide their families with a sustainable future. For instance, these women are taught how to use industrial sewing machines to make quality school bags.
However, due to the lockdowns, Ten Foundations had not been able to sell its school bags here and abroad. Alagang AyalaLand came to the rescue! Through the Alagang AyalaLand program, Ten Foundations can soon sell its school bags, lovingly sewn by mothers, in the space allocated for them not only at Ayala Malls Manila Bay but also in other Ayala Malls branches. Ten Foundations sales and marketing manager May Tanugan, with her team, is profusely thankful for Ayala Land's genuine support.
Rise and shine
Meet Ace and Andie Estrada, founders of Rural Rising Philippines, a group dedicated to harnessing the potential of the countryside and fostering rural prosperity through entrepreneurship. It's been a struggle to sell the farmers' produce during the lockdowns. Because of the limited transportation, tons of produce are just left to rot. Thus, the group regularly holds "rescue buys," where they purchase from rural farmers the surplus vegetables that would have gone to waste, and sell these in bulk to 17,000 Rural Rising members and retail buyers in Metro Manila. They also hold regular "snap buys" of rare or in-season local products, like chocolate rice, satsuma oranges, and dragon fruits. Operating on the principle "Waste not, want not," vegetables that are not sold within 48 hours are donated to community pantries and feeding programs.
Alagang AyalaLand has given the staunchly enterprising Ace and Andie the opportunity to continue their advocacy of helping our disadvantaged rural farmers. To show their appreciation, they're organizing more events to promote the vision and goals of Rural Rising.
You can help Rural Rising PH help our farmers by ordering from their regular supply of produce through their website (shop.ruralrisingph.com) or buying fresh vegetables from their store at Alabang Town Center.
Soap and family bubble
Since soap and water (plus common sense) are the best disinfectants, Bukid ni Bogs' handcrafted organic all-in-one soaps are our best friends. Surely, nothing is wasted in the manufacture of the vegan Sabon na Walang Tapon that has found its way into Glorietta, Ayala Malls.
Founded by organic farmer Bogs Castro, Bukid ni Bogs is an organic farm and soap-making business that focuses on helping families and elevating the status of women farmers while teaching people the importance of an organic way of life.
Not your ordinary soap, these soaps, sourced from organic farmers in Dumingag, Zamboanga del Sur, are waste-free since they use banana leaf packaging and paper tags embedded with spinach seeds, which can actually be planted to grow edible greens for every Juan's dining table.
Bogs Castro discloses, "With the help of Alagang AyalaLand, we'll be able to share our stories and advocacies with a wider audience. We owe all of this success to our loyal patrons who continue to fuel our passion of preserving our communities and the environment."
Pure and true, Marianne Dagohoy's The Pure Bites offers healthier food choices, such as salad meals (yes, your salad days are just beginning); nutrient-filled smoothies and tofu dishes, to increase awareness on the importance of a balanced and healthy diet for Filipinos.
"The Alagang AyalaLand program has paved the way for my small business to prosper," gushes Marianne. "This is our family's bread and butter. Our workers are gainfully employed again after losing their jobs because of the pandemic. Our whole team is beyond thankful for this opportunity."
And we're beyond enthusiastic to discover the unique, authentic products from our social entrepreneurs who prove that even the smallest things can make the biggest difference.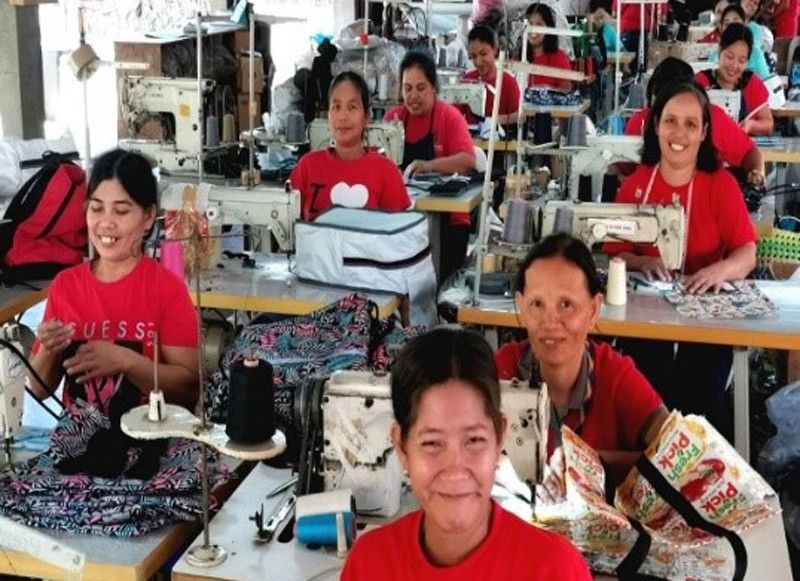 * * *
Alagang AyalaLand is Ayala Land's community engagement program which focuses on generating livelihood and jobs through social enterprises, provides disaster relief to its surrounding communities, and promotes a sustainable environment.