Sec. Mark Villar on overcoming crisis, marrying a smart wife, lessons from Manny & Cynthia Villar, Duterte as boss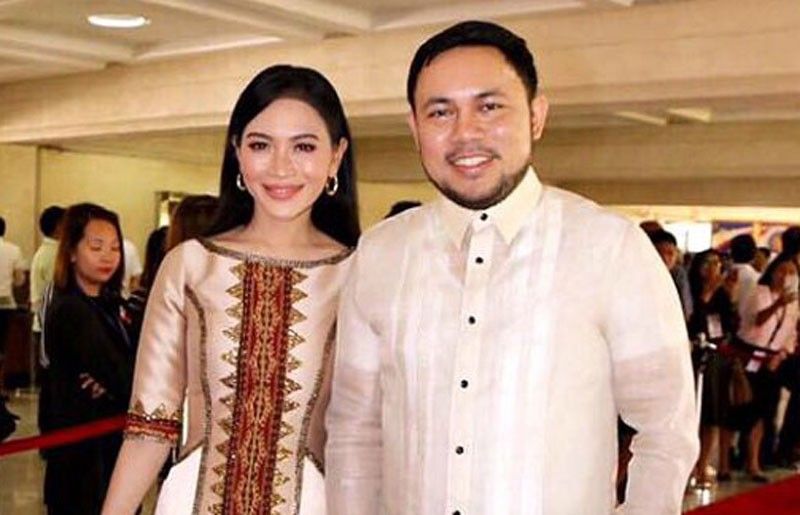 What are some reasons for hope in our Philippine economy amidst a global pandemic? How did the country's youngest and also richest cabinet secretary survive being afflicted with COVID-19?
Business leaders nationwide were recently inspired to hear positive news on numerous, continuing Philippine construction projects and detailed, comprehensive new plans from University of Pennsylvania and University of Chicago-educated, 42-year-old Department of Public Works and Highways (DPWH) Secretary Mark A. Villar. Last March 23, he held a frank, no-holds barred, two-hour Zoom dialogue with nationwide officers of the Federation of Filipino Chinese Chambers of Commerce & Industry, Inc. (FFCCCII). I was a moderator in the animated Q&A session.
FFCCCII officers who attended were led by president Dr. Henry Lim Bon Liong and entrepreneurs from its 170 affiliate chambers, like Cebu Filipino Chinese Chamber of Commerce & Industry led by Ambassador Francisco Benedicto and VP Robert Dino, whose son is Presidential Assistant for the Visayas Secretary Michael Dino. Various other business leaders in attendance included former Finance Undersecretary, now Metrobank director and AXA Philippines chairman Solomon Cua.
Here are some of the thoughts shared by Secretary Mark Villar.
• When asked to rate President Rodrigo R. Duterte as a boss: "President Duterte is a good strategist. He's very sharp, and he's very sincere. I think as President, he's a very good manager, he knows how to bring the right people to do the right job to manage them. In our cabinet meetings, he's very sharp. I'm very impressed by the way he manages our government."
• Lessons Sec. Villar said he imbibed from the example of his parents, former banker, now Senator Cynthia Aguilar Villar and former Senate President and real estate billionaire Manny B. Villar, Jr.: "From my mother, I learned persistence. She's very persistent in accomplishing many projects. From my father, I learned resilience. In business, you don't have to be the smartest or the most naturally talented, sometimes you just have to be the most persistent and resilient. These are some of the traits that I got from my parents."
• On his wife, Emmeline Aglipay Villar, undersecretary at the Department of Justice, former congresswoman, magna cum laude economics graduate of De La Salle University and a UP law graduate. Em is also a descendant of the anti-colonial revolutionary leader and founder of the nationalist Philippine Independent Church, General Gregorio Aglipay: "That is another important lesson in life, dapat ang asawa mo mas magaling sa iyo (your wife should be more capable than you)."
• When a businessman asked what medicines saved him from coronavirus — traditional Chinese medicine capsules like lianhua qingwen, which reportedly saved ex-Senator Bongbong Marcos and Metro Manila Development Authority Chairman Benhur Abalos' family, or therapuetics like Remdesivir, Dexamethasone and Tocilizumab: "I don't remember all the medicines and other things my wife Em made me drink when I was sick with COVID-19; I just drank them all. Let us take care of our health."
• When an industrialist asked about the prospects of completing the government's "Build, Build, Build" infrastructure projects, and lamented our perennial Philippine problem of new administrations discontinuing projects of their political rivals, Villar said: "Over P3 trillion worth of modern and new infrastructure projects will have been completed by the end of President Duterte's term next year."
• Projections on our now-struggling economy: "Our Philippine economy will prosper again in 2022 and the start of our economic recovery will begin late this year, especially with the arrival of more vaccines and the reopening of our economy."
• Advice and encouragement for entrepreneurs and professionals: "It's very difficult times. There's nothing I can say that can help the situation now, but the light at the end of the tunnel is there. We can see, it's closer. The government is still pushing for all these high-economic-impact infrastructure projects, the vaccines are coming, so if you can hang on, please hang on, and really hunker down. Control your expenses. You know, we have to be very efficient and we have to survive the storm. This is really a storm; control what you can, try to survive."
* * *
Thanks for your feedback at [email protected]. Follow @wilsonleeflores on Instagram, Twitter, Facebook and YouTube.