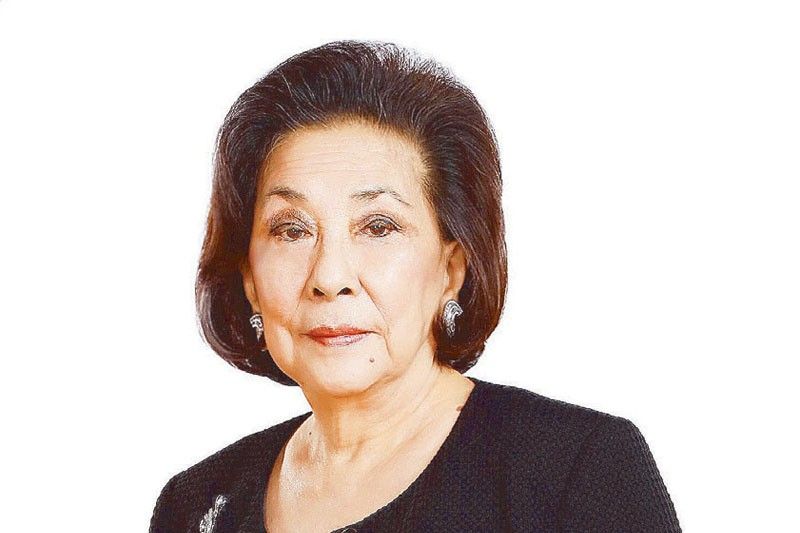 Empowering women during these challenging times
At no time in recent history has it been more important for me to be a part of Zonta.
Zonta International (ZI) has been empowering women for more than a century. It has been 101 years since this leading global organization of professionals started in Buffalo, New York. Today it has 29,000 members and 1,200 Clubs in 66 countries worldwide. District 17, known to be the largest district for 2020, includes the Philippines, Thailand, Hong Kong, Macau, Singapore and Malaysia.
To further ZI's mission to empower women and fight gender inequality through service and advocacy, we celebrate our annual campaign of "16 Days of Activism Against Gender-Based Violence." District 17 has rolled out events from Nov. 25 to Dec. 10. Such events include webinars on violence against women, the need for further promotion of anti-gender-based violence advocacy, ending child marriages, promoting health, wellbeing, financial aptitude, narration of stories concerning the challenges of women, as well as discussions on national and world events influencing society today.
A key project of District 17 will be the launching of its partnership with RCBC's Bankard "Diamond" Card, a premium Mastercard specially designed to empower women. This partnership aims to fund various ZI projects through the use of the card's rewards program. RCBC chairperson Helen Yuchengco Dee, herself a most empowered woman, continues to support Zonta's works through the Bankard Rewards program, adding Zonta Foundation for Women (ZFW) as a beneficiary.
According to Mrs. Dee, "We have always aspired to offer products that will benefit our clients and will have a positive impact on the nation. The RCBC Bankard Diamond Platinum Mastercard is one of these. I am glad that the 16 distinguished Advocates of Zonta have acknowledged and recognized the ability of the card to empower women not only through the benefits that are available through the card but most especially because of its unique Diamond Cares Program."
The ZFW has contributed more than US$45.9 million in the last century to empower women and girls and expand their access to education, healthcare, economic opportunities and safe living conditions. The 2020-2022 grant cycle will provide US$5.28 million for programs to address the root causes of gender discrimination and gender-based violence and have the potential to bring about positive and sustainable societal changes. Local clubs worldwide spend another US$5 million annually to support the fight against violence towards women and girls as well as women empowerment projects.
LED boards along EDSA towards Makati, Fuente Osmena in Cebu and downtown Tuguegarao will feature the organization's 16 Days of Activism and partnership with RCBC Bankard Diamond Card with the special participation of our 16 Zonta Advocates who have volunteered to promote the campaign. They exemplify the Empowered Women, being our club officers, professionals, business owners and public servants.
Another empowered woman, Angela Mirasol, RCBC Bankard first vice president, reiterated her company's mantra to inspire other like-minded women warriors: "We consider it a part of our corporate mission to support advocacies that improve the welfare of the vulnerable members of our society."
District 17's governor for 2020-2022, Thai national Chavali P. Osathanugrah, urges all Zontians to adhere to the district's biennial theme — "The Link to the future is NOW, Let's Embrace the New Normal with Optimism for Women" — as we recover, rebuild and rehabilitate.
Join Zonta and give meaning to what you do. My 32 years as a Zontian have been the happiest and most fulfilling time of my life as participation in the various activities allow me to be a part of civil society and gives me the opportunity to work with other committed women. I enjoin other compassionate, socially-concerned women to be part of this worthwhile collective.
To learn about Zonta and join our "16 Days of Activism Against Gender-Based Violence," log on to https://w.w.w.Facebook.com/ZontaD17. Don't miss our Launch event on Nov. 25, 3 p.m.
Individuals who wish to help fund Zonta projects may donate to Zonta Foundation for Women with Bankard Rewards. A minimum of 800 points will be equivalent to a P200 cash donation to the cause. Redemptions from Nov. 25 to Dec. 10 Bankard will include top-up donations with bonus points. Participating individuals may redeem online at forms.rcbcbankard.com/zontadonate.
* * *
Rita Dy was past president of Zonta Club of Makati Ayala. She is District 17 Chairperson for PR and Communications of Zonta International.