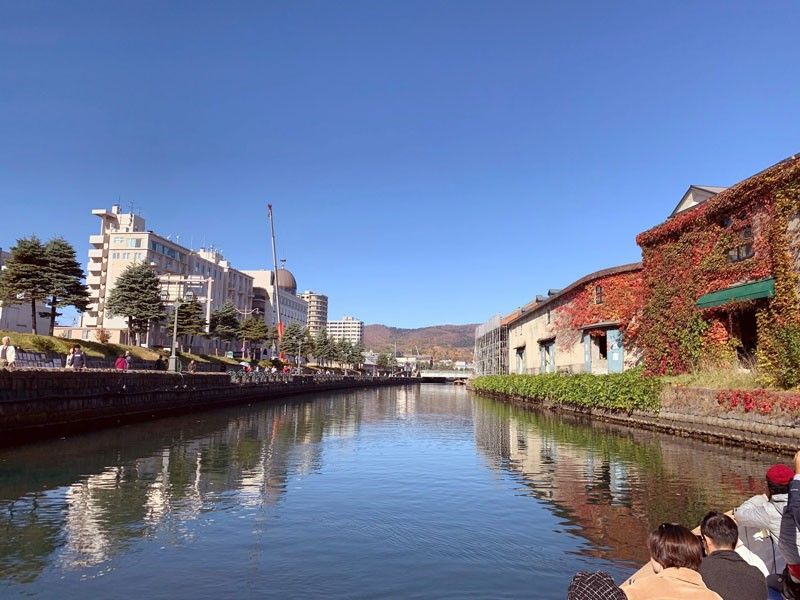 MANILA, Philippines — My recent trip to Hokkaido convinced me that in any given season whether it's winter, spring, summer or fall Hokkaido is a beautiful place to be at. As one of Japan's three main islands, Hokkaido's location in the country's north has made it a popular winter destination among local and foreign visitors. As I wrote about my winter experience there last year, people flock to Hokkaido mainly because of its powder-white snow and breathtaking landscape. My return to Hokkaido in autumn gave me 10-reasons that make it so picture perfect even in non-winter months.
Romance at the Otaru Grand Canal
Definitely a must-do when you get to Hokkaido is to hop on a boat ride on the Otaru Grand Canal in Otaru City. The 40-minute canal cruise will take you through of the city's port, which used to be an important trading post in early 20th-century Japan. A tour of the canal evokes a pre-modern townscape with fresh air and quaint buildings with old warehouses converted into coffee shops and museums.
The promise of you getting romantic with your loved one is enhanced by the canal's old-fashioned gas lamps which are lit at night. For that full romantic experience, visit Otaru Grand Canal's Snow Light Path Festival happening Feb. 8 to 16, 2020. It will be an unforgettable sight to behold.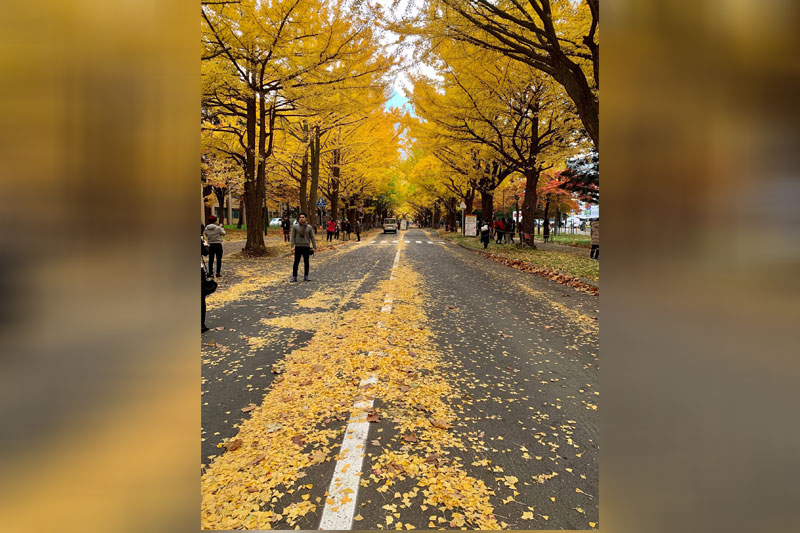 Stroll along the Ginkgo Trees of Hokkaido University
While in Sapporo, Hokkaido's capital and premier city, the jaw-dropping Ginkgo trees lined up along the main road of Hokkaido University are the perfect backdrop for a morning walk or run. During the autumn months, the Ginkgo leaves turn bright yellow, giving the street an irresistibly attractive glow, which will have you snapping the best angles for your Instagram posts.
Discover the rich Ainu culture in Upopoy National Museum
The Ainu, an ethnic group of people who were once the dominant settlers of Hokkaido, finally get the place they deserve in Japan's rich history. Over time, the Ainus and their culture have been almost driven to extinction, but they are now secured with the opening in the first quarter of 2020 of Upopoy, Japan's first national museum and park featuring the indigenous Ainu people to revive and preserve their culture amid the natural splendor of Lake Poroto.
The park will boast state-of-the-art modern structures that will showcase the Ainus' ancestry, history, art and culture through interactive galleries, cultural programs and their lifestyle.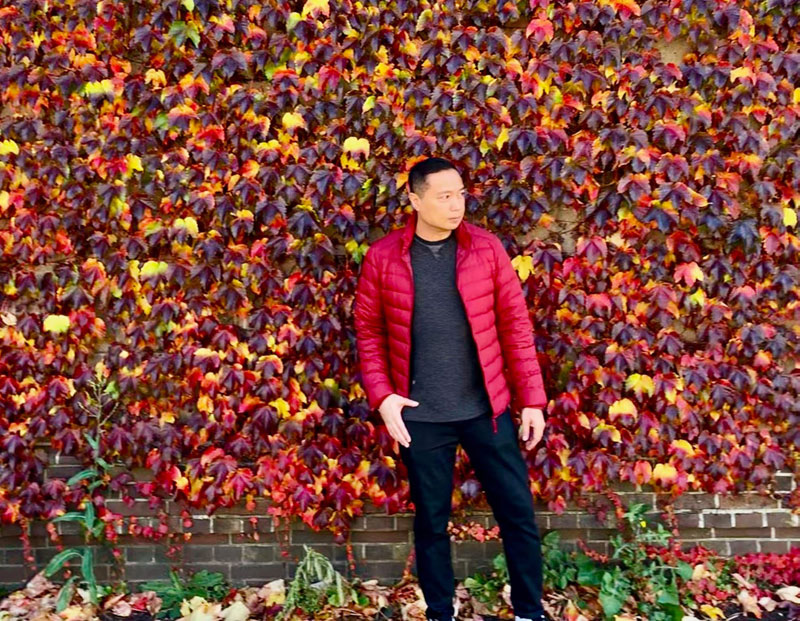 Discover interesting spots along Sakaimachi-Hondori Street in Otaru
Otaru City's distinct small-town charm is best captured when you stroll along the Sakaimachi-hondori strip, where you will find very Instagrammable souvenir shops, ramen bars, Otaru ice cream parlors, European-style cafes and a couple of museums nearby. As you keep walking, you will eventually find the Otaru Music Box Museum, which houses the biggest collection of music boxes of all kinds.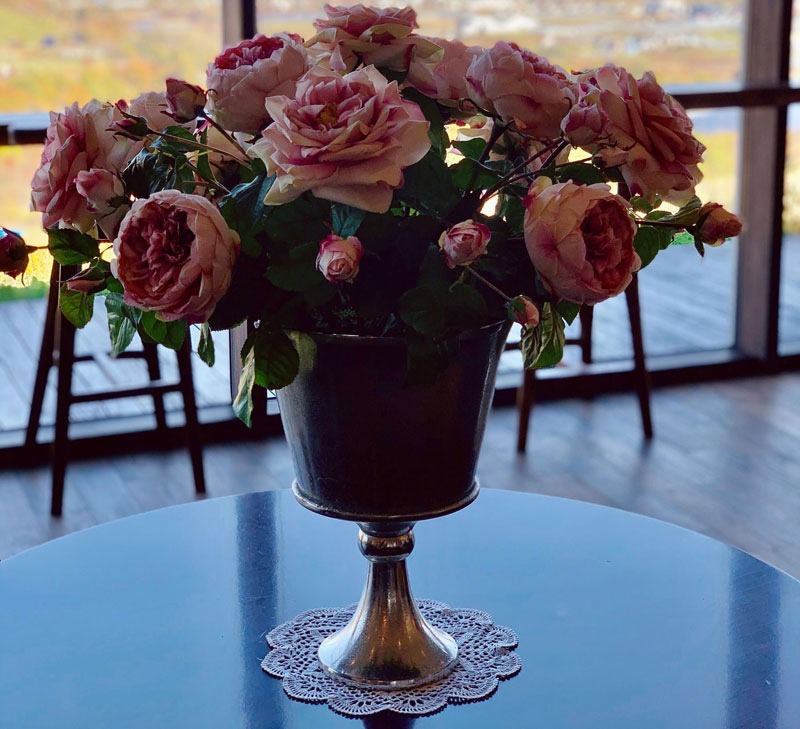 Enjoy French cuisine at Niki Hills Village
One of the popular destinations in Central Hokkaido is Niki Hills Village, a scenic winery in Yoichi-gun that produces Hatsuyuki Wine. You can wine and dine at their restaurant and garden as it provides a spectacular view of its winery overlooking Yoichi town.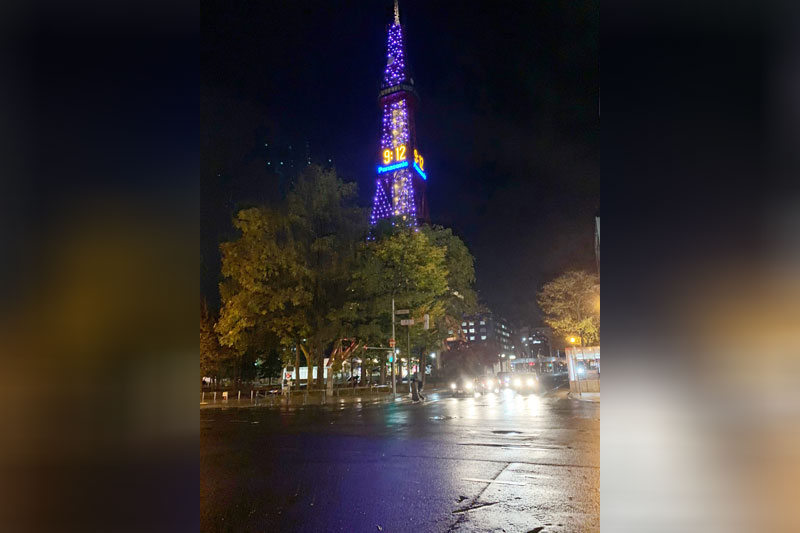 Walk around the Odori Park at night
The very first requirement when you get to Hokkaido is to experience the Odori Park, which is in the middle of Sapporo City. The popular park is the site of the Sapporo Snow Festival, which happens from Jan. 31 to Feb. 11, 2020. If you don't go to Odori Park, you haven't seen Sapporo and you haven't seen Hokkaido. Period.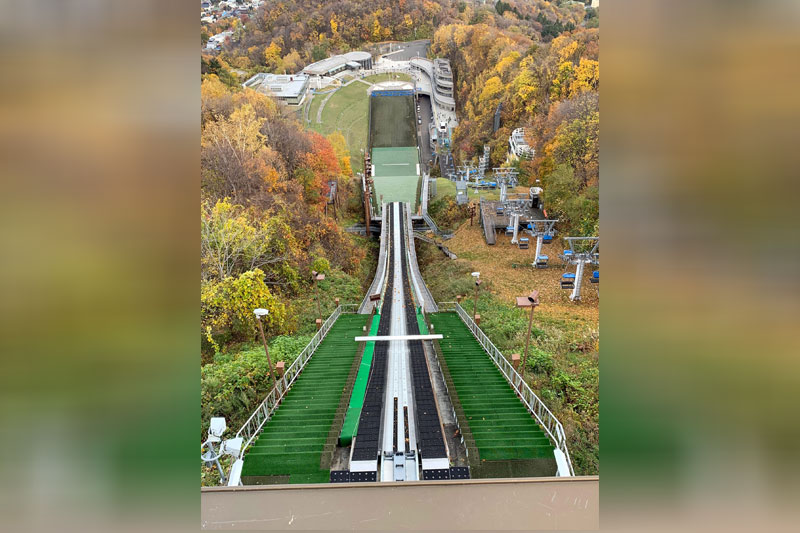 Okurayama Jump Stadium
The Okurayama Jump Stadium in Sapporo is an Olympic Ski Jumping venue that was used during the 1972 Winter Olympics and remains a popular tourist spot mainly because it is nestled atop a hill that gives a complete view of the Sapporo skyline. Afraid to ski jump? Leave it to the trained athletes but give it a virtual try at the Sapporo Olympic Museum, located just below the Ski Jump tower.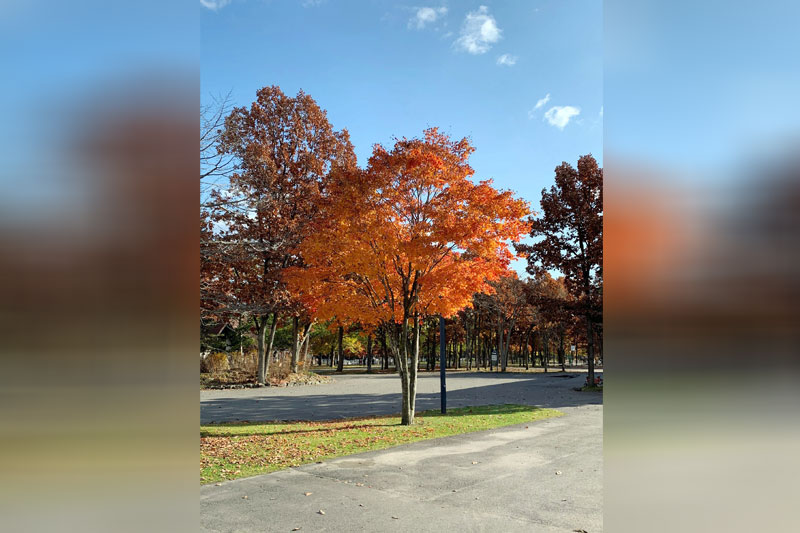 Biking around the Northern Horse Park
If you want to immediately experience Hokkaido's outdoor feel, make a pit stop at the Northern Horse Park in Tomakomaishi, which is a few minutes' drive from Chitose Airport. Whether riding on a bike or horse, you get to enjoy nature's lush gardens, endless trees and childhood throwback pathways. When you get hungry, you can lunch at their Garden Restaurant where they serve do-it-yourself, eat-all-you-can grilled barbecue.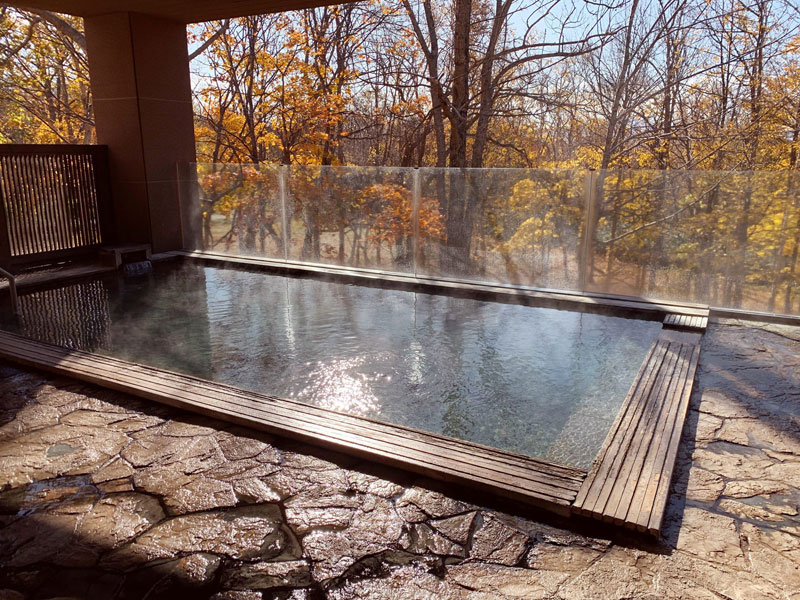 Experience open-air onsen in Niseko
Experiencing onsen or hot spring bathing is a different means of cleansing, but doing it in an outdoor setting is another entirely distinguished exercise. The midrise Hotel Kanronomori provides that somewhat outdoor setting and your privacy is protected because it's on the hotel's premises, so no need to worry about skinny dipping.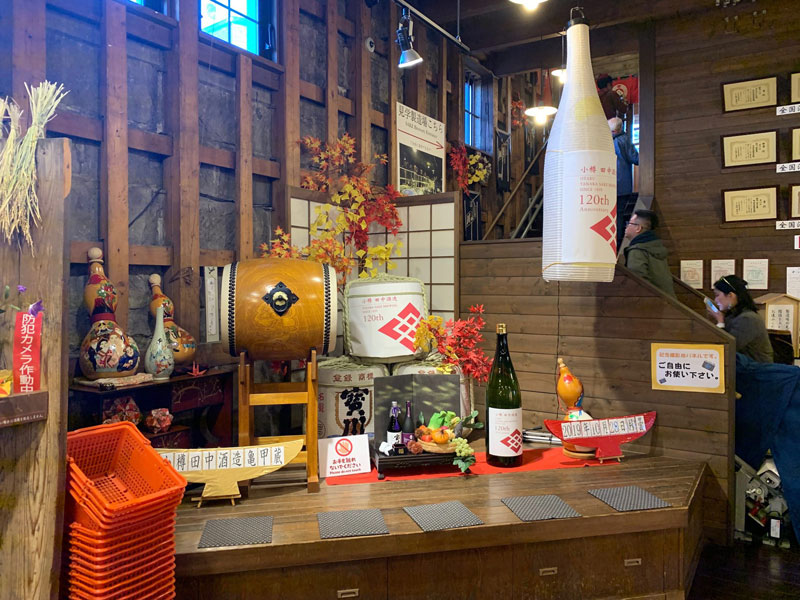 Indulge in a sake-tasting spree at the Tanaka Brewery in Otaru
The Tanaka Brewery is the only sake brewery in Otaru but they produce the best tasting sake in the north. You are given a tour of the factory to appreciate how sake is made, and the best part of this educational tour is they offer you a taste of up to 10 variants so you can choose what you actually want to buy.