A Romantic Victorian Christmas
December 8, 2019 | 12:00am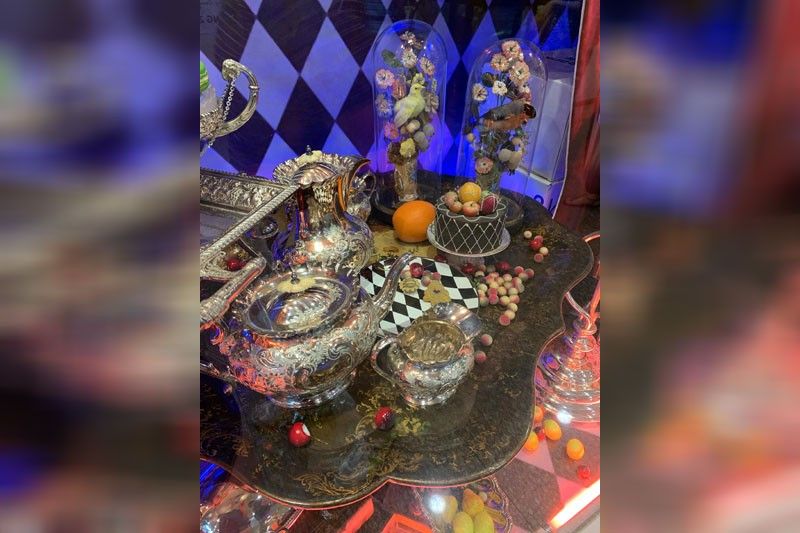 For pure romance and elegance, nothing beats the Britain. This period, corresponding roughly to the reign of Queen Victoria (1837-1901), was one of the longest periods of peace and prosperity when Britain enjoyed status as the most powerful empire in the world with vast wealth thanks to its degree of industrialization and imperial holdings.
This affluence inevitably led to a rich culture — a flowering of literature, art, fashion, jewelry, architecture and interior design. Resisting the rationalism of the previous Georgian period, the Victorians turned towards romanticism and even mysticism with regard to religion, social values and artistic pursuits. It's no wonder that Victorian decorative arts indulged in a grand excess of ornament, featuring an eclectic revival of historic styles mixed with Middle Eastern and Asian influences in interior decoration, furniture and accessories.
Victorian interior design was known for orderliness and ornamentation. Since a bare room was considered to be in poor taste, every surface — from walls to tables — were filled with objects that reflected the owner's interests and aspirations, not to mention wealth and status. This was evident in the parlor, considered the most important room of the house and a showcase of the hosts for entertaining guests. The dining room was the second most important room with the sideboard as the focal point that had to be ornately decorated and filled with objects of conversation.
But once guests were settled, it was the dining table that was the star and it was not spared from the excess. There is a reason for this, however. The dinner party, after all, reflected the values of a refined society where etiquette and proper conduct was paramount. It was an opportunity to showcase one's credentials since a perfectly executed and successful party helped assert one's position in society.
Thus, a lot of effort was taken in setting the dinner table with individual place settings requiring up to 24 pieces of silver to accommodate elaborate menus of up to 12 courses. Silver was highly valued with large table services becoming a requirement for aristocratic and emerging middle class families. It became a major industry that sealed England's reputation for producing some of the finest silver in the world characterized by ornamental designs, chased and embossed relief-work with flowers, scrolling leaves and birds, often featuring cartouches engraved with initials, family crests or coat of arms. Patterns include Neo-Rococo, Oriental, Neo-Renaissance and Neo-Gothic.
If you remember the TV series Downton Abbey, you will recall how massive the dining tables were — from the main dining table to the sideboards and buffets — in keeping with the complexity of the formal dinner. For one person alone, eight forks, eight knives and various spoons were in place, with distinct flatware for, say, clear soup as opposed to cream soup and berry spoons as opposed to ice cream spoons and citrus spoons. Courses were presented like acts in a play, with utensils created for specific types of food. In addition to the flatware, the table would have silver serving dishes, condiment trays, cake stands, fruit stands, jelly knives, cruets, tongs just for asparagus and a tiny contraption just to pick up pickles. We have not even talked about the stemware, which can come in multiples, from the water goblet to the various wine, champagne, sherry and liqueur glasses. And of course the tablecloth beneath all that had to be exquisite linen with the finest embroidery.
If this seems all a bit too much, you just have to consider that Christmas is a time of celebration and slowing down, so a bit of drama and pageantry is most welcome during this time of year. Naturally, the setting will depend on what you're serving — whether it's a buffet, a multi-course dinner or even just a Christmas morning champagne breakfast for two — but putting a little effort into it highlights the importance of the meal that you are sharing with loved ones. This slowing down is also a chance to actually have a conversation, a much longer one than what we normally have during the rest of the year due to our busy schedules. So maybe, with more accouterments on the table for every dish or course, the conversation and the company can be better appreciated and the celebration made more meaningful. Not to mention that it's one knockout, festive-looking table that gets you into the spirit of the season.
* * *
Victorian silver and other items featured are available at AC+632/Firma, 2/F Greenbelt 5 Ayala Center, Makati. Call 7758.2564 or email felicity@vasia.com for inquiries. Follow the authors on Instagram (@rickytchitov); Twitter (@RickyToledo23); Facebook (Ricky Toledo Chito Vijandre).