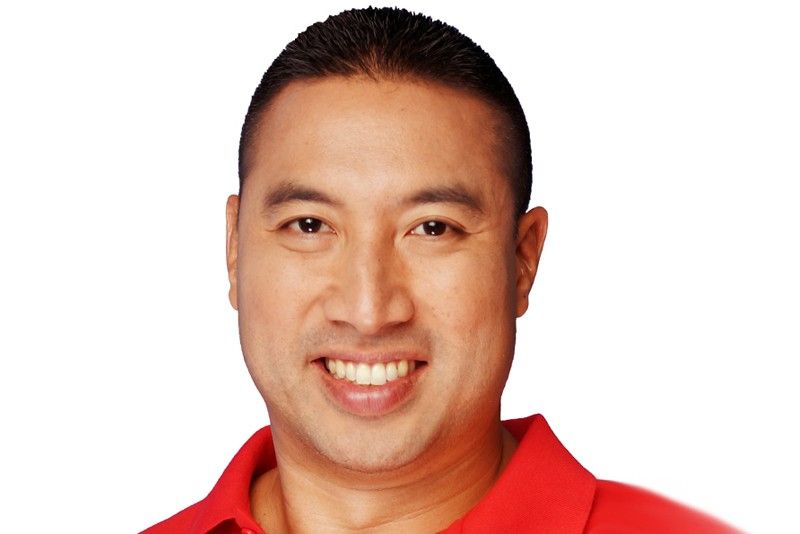 Gen X is the generation of those born in the mid-'60s up to early '80s; we were both born in the '70s.
The Gen X Mayors are team captains
MANILA, Philippines — A few days ago, I guested on a popular TV show together with a fellow newly elected mayor (Isko Moreno of the City of Manila). The host introduced both of us — as the "Gen X Mayors."
Gen X is the generation of those born in the mid-'60s up to early '80s; we were both born in the '70s. A fun part of that program was when they challenged us to do the latest dance craze to prove our mettle as Gen X mayors of the millennia. As if that mathematics dance was not enough, the host posed another dance challenge with a '90s tune. That '90s dance brought me back to my younger days, to a Francis Zamora in his youth.
A young Francis Zamora flashbacked to me. I could say that I was blessed with the honor and duty of being a Filipino youth leader because, back in my college years, I was the team captain of the De La Salle University back-to-back UAAP Basketball Championship Teams.
I considered it an honor because the captain position is given only to those athletes the rest of the team respect and trust. And to earn the trust and respect of your fellow athletes is truly a great honor.
Being the team captain also called me to duty with a big responsibility and purpose bigger than myself. A team captain is tasked to lead the team in the right direction to "consistently and continuously" win series of games against strong opponents until your team becomes the champion.
I am convinced that the sense of honor and the sense of duty of a team captain that I took to heart, as well as our teamwork, made us win the back-to-back championships in the UAAP in 1998 and 1999.
Sense of honor and sense of duty are two crucial factors in becoming successful not only as a team captain, but as a leader in whatever stage of life and in whatever sector of the society a person is leading.
I also strongly believe that a position of leadership has to be considered as an honor rather than a privilege. When you look at leadership as an honor, you will regard it with high respect such that you will make sure that you adhere to what is right in fulfilling your duties and responsibilities. But when you consider leadership as a privilege, then you will look for its advantages, immunities and entitlements instead. That kind of entitled leadership will certainly get in the way of carrying out your duties as a true leader; because what will happen is that you will demand to be served rather than be a good servant leader to your team or your people.
Now that I am the city mayor of San Juan, I bring with me the time-tested values and winning formula of sense of honor, sense of duty and teamwork in running our local government and in serving our people.
As the team captain of the city of San Juan, I also bring with me the proven tenacity of an athlete towards hard work and discipline to accomplish the vision for our city — the fulfillment of our dream for a Makabagong San Juan (The new and progressive city of San Juan) during my term.
And as the team captain, I would expect and require the best from my teammates, and myself — and I mean everyone on the team, including our San Juaneño youth, and the Filipino youth of today.
I have no doubt that youth leadership development should be given more emphasis because of the importance of grooming young leaders for the future. It is essential that today's leaders and public servants, like myself, should influence the youth to become the great leaders of tomorrow.
When we influence and model for our youth the right values alongside leadership skills, we can expect to see more prosperous cities in our nation in the future.
When elected officials think in that context, we will see the implications of our actions today in leading the youth. Elected officials and public servants hold great responsibility. If you have been given authority and decision-making power, you must realize that lives and livelihoods can be impacted by your decisions, particularly the Filipino youth.
I have met face-to-face with the best talents that our country has to offer. There is no doubt in my mind that our Filipino youth possess the potential to be great leaders because they hold ideals, expectations, ambitions and talents that are unprecedented, driven by new technology and globalization.
When we regard leadership as an inherently collaborative, social and relational activity, we can better develop the advantages that our young people possess and we can address to a greater extent the challenges facing the youth leaders today. Let's make them ready to assume the responsibilities and be properly prepared to become the new leaders of tomorrow.
We must be relentless in developing our Filipino youth leaders to impact their communities, our nation, and the world. And, in developing them, we must never forget to inculcate in them a sense of honor and a sense of duty to their vision, so we can all score the winning basket.