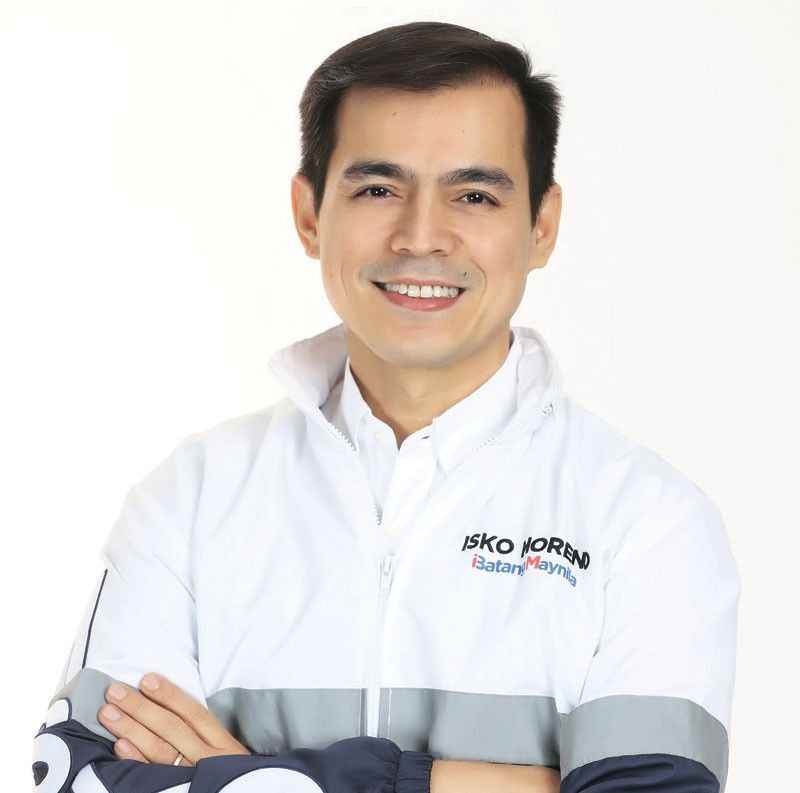 MANILA, Philippines — The half year just past saw public satisfaction with President Duterte reaching a fresh record high; Sen. Manny Pacquiao scoring a "narrow yet thrilling" victory vs Keith Thurman; celebrity lawyer Amal Clooney taking beleaguered journalist Maria Ressa's corner; Vietnamese fishermen rescuing distressed Filipinos on the West Philippine Sea; and five reformist mayoralty bets in Metro Manila winning over their political foes in mostly landmark victories, no less thrilling than Pacquiao's own.
The five — from A (Abby Binay of Makati) to Z (Francis Zamora of San Juan) — are a breath of fresh air to jaded Metro Manilans choked by politics that bring a stink to the word "traditional." The rest of the so-called "Dream Team" (or Team "Metro Manila") include Isko Moreno of Manila (change Isko-ming, predicts STAR chairman Atty. Ray Espinosa), Joy Belmonte of Quezon City (who brings the joy of good governance to City Hall) and Vico Sotto (sweet Vico-tory for Pasig, for the change he brings).
After the midterm elections that saw political dynasties crumble like sand castles and established politicians vanquished by so-called "young Turks," Ateneo professor Edmund Tayao wrote, "Still, it can't be helped for some to feel like they were in a dreamland when the turnout in some key areas in the capital was unexpected…"
He pointed out that many had once assumed, that "winning against the established names requires a miracle." Well, miracles happen.
When one enters the JFK Library and Museum in Boston, one is drawn to an inscription that the library is dedicated to America's 35th president and "to all those who through the art of politics seek a new and better world."
A better world, starting with their cities, is what these five freshly elected mayors of Metro Manila hope to bring in the next three years.
Change Isko-ming
Francisco Domagoso, aka Isko Moreno, isn't only a former vice mayor, councilor and movie actor. He is also a former scavenger, who admits to subsisting on Chicken Joy foraged from garbage dumps and deep-frying them in "kumukulong mantika" (boiling hot cooking oil) so he wouldn't get sick. Moreno's foes weren't lightweights — one is a former President; the other is a former decorated police chief with the moniker "Dirty Harry." After the bruising polls Moreno beat then incumbent Mayor Joseph Estrada and former Mayor and top cop Alfredo Lim.
Asked how he intends to accomplish all he has dreamed for Manila, Isko said, "Ang araw ay gagawin kong araw, at and gabi ay gagawin kong araw." (I will turn day into day and night into day.)
"I made a very bold statement during the (campaign). Dadalhin ko ang Makati sa Maynila (I will bring Makati to Manila). I will duplicate what Makati citizens are receiving from their Makati city government," he reveals.
So far, Isko has cleaned up major thoroughfares like C.M. Recto as well as the entrails of the country's capital, ridding them of illegal vendors and eyesores.
On criticism that he is anti-poor by clearing the streets of illegal sellers, Isko told TV host Mike Enriquez, "Ako, ang gusto kong lingunin yung pangkalahatan, 'yung vendor makapaghanapbuhay na hindi nakakapamerwisyo ng kapwa niya pobre. Yung taong bayan, karapatan ng lahat ang gamitin ang kalye." (I want to look at the total picture, the vendor who makes a living without making life difficult for others who are needy as well. It is the people's right to have access to their streets.)
He also promised to improve health facilities in the city, starting with the construction of a new Ospital ng Maynila building, right next to where the current structure stands. He also vowed to redesign public health centers and buy new ambulances for the city.
So far, at least three ambassadors have called on Isko, with US Ambassador Sung Kim calling him a "rock star."
The Philippine STAR editor-in-chief Ana Marie Pamintuan in her column Sketches published July 8 wrote: "Mayor Isko has started delivering on his promise. The dramatic improvement in what has to be the most congested and polluted city in Metro Manila, starting with the commercial districts, is showing what political will can do, and how much local government executives can accomplish if they put their hearts into the implementation of reforms."
Joy to QC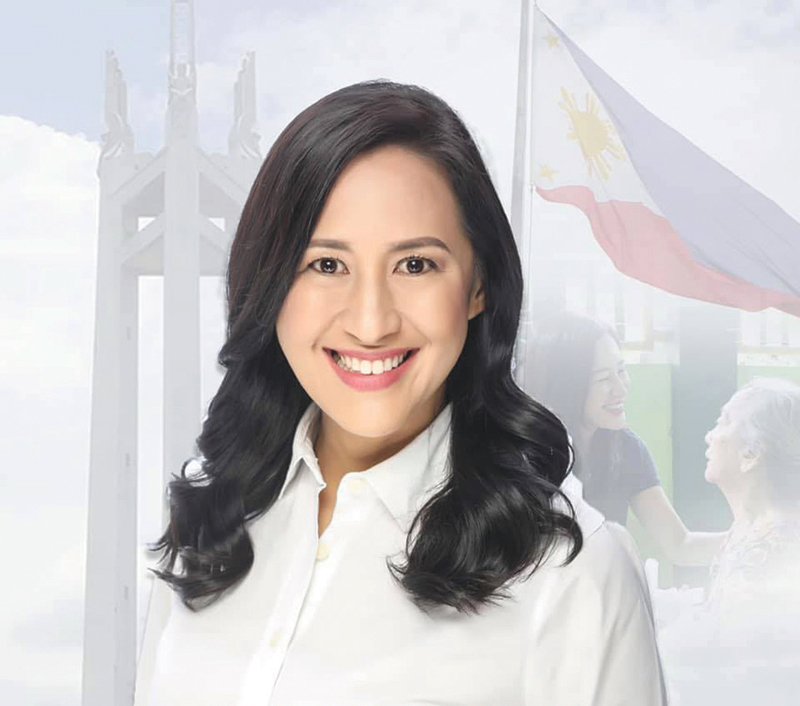 Joy Belmonte didn't topple a dynasty in the last elections, but she was up against very traditional political maneuvers from most of her detractors.
"People say 'ang tapang mo,' because I say things as they are," she said. "Well, I only have one life. Why waste it living in fear?"
Choosing to take the high road and fight clean, Joy of Serbisyo sa Bayan Party won the mayoralty against then Congressman Vincent Crisologo.
Joy, a former Jesuit Volunteers Philippines' volunteer in Mindanao, is the only daughter of former House Speaker Feliciano "Sonny" Belmonte Jr. and late STAR founding chairman Betty Go-Belmonte. "I think we know I'm not a traditional politician, because I had a mother who was very idealistic, and my father is a proud and well-respected public servant," she once said of her parents in an interview with PeopleAsia magazine. "My mother fought for good values, and believed in only telling the truth; while my father believes deeply in fairness. So I was raised under that context of seeking truth and living in integrity. Both their ideals helped mold me and balance me out."
Upon assuming office, Joy immediately outlined her 14-point agenda, which includes cost-efficient social services, better healthcare, higher quality education, making Quezon City the preferred destination of businesses, essential infrastructure, and a model of good governance.
She hit the ground running and wasted no time in creating a task force on the dredging of waterways after she found out that despite numerus calls for help, a swollen creek on the border of Quezon City and Caloocan has been causing chest-deep floods in the area.
Joy also accomplished in her first day in office one of her commitments for her first 100 days as Mayor — financial assistance to fire victims.
"We managed to find a way to give financial assistance to fire victims between three to five days after validation by social workers instead of the usual two to six months."
Joy showed how serious she is with housecleaning by recently signing a measure creating the Task Force on Solid Waste Collection, Cleaning, and Disposal Services Management. The lady mayor, Quezon City's second, is herself the chairperson of the task force, which "will supervise and manage the collection and transport of solid wastes, as well as collection maintenance."
Asked the difference between life as Vice Mayor and Mayor, Joy, a proud working mom, said, "As Mayor, you can never keep your phone on silent, even at night."
Makati's A-lister
Abby Binay dueled against her brother Junjun for the mayoralty post, and it was bruising in more ways than one because it divided the Binay family, led by her father, former Vice President Jejomar Binay. Abby, a lawyer, is known for being like her father and unlike him, and though she carried his legacy of Makati's enviable social services, she didn't seem to have his baggage on her back. She was both fresh blood and old politics (because she comes from an "old" political family in Makati).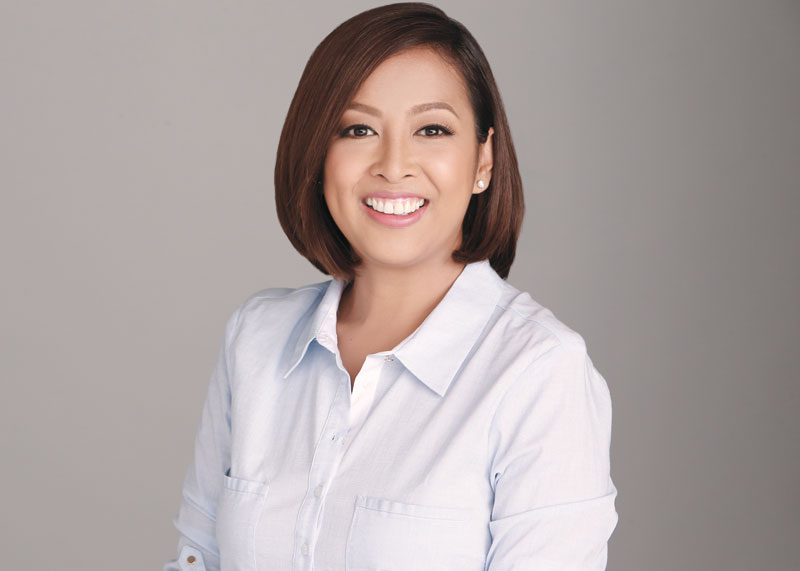 Abby didn't attend her proclamation because of her father and hero's defeat to Kid Peña in the congressional derby. "My dad has been in politics for more than three decades and he taught me that good governance is equivalent to good economics. Just like me, he is a revolutionary at heart. We will secure Makati's place in history as a development frontrunner."
Though the former Vice President's loss signaled the voters of Makati's desire for changes in Makati, it was also an affirmation that Abby was elected not just because of her famous surname, but also because of what she accomplished in City Hall during her first term.
She doesn't believe that the people of Makati voted for "change."
"The Makatizens voted for performance," she told The STAR, pointing out, "I always tell them that we received the highest rating from the Commission on Audit and the Seal of Good Financial Housekeeping from the Department of the Interior and Local Government under my watch because of our honesty and transparency in spending public funds."
Abby, who says she didn't plan on running for Mayor in 2016, is grateful she eventually did. "When I was called upon to lead our people out of a rut, I did not hesitate. Running in 2019 was no different. I fought for progressive continuity."
She sees her victory then and now as, "a means to achieve a greater end. Makati is moving forward with unprecedented inroads in technology, transportation, digital education, health care, etc. It is unthinkable to even pause in doing what we are determined to achieve."
"My plan is to transform Makati into a 'smart city' that is fully capable of delivering fast and transparent services to our people, through combining excellent governance with modern technology. I vow to modernize public hospitals, schools, and disaster preparedness equipment. My 'legacy project,' the Makati Subway, is expected to be fully operational by 2025," she shares.
At the end of the day, or political term, for that matter, Abby believes that, "Exercising political will and fulfilling promises are sure-fire ways to gain the love and respect of people."
San Juan's Champ
Francis Zamora accomplished what was once unthinkable in San Juan —defeating an Estrada in the polls. Former President Joseph Estrada was first elected San Juan Mayor in 1969, and through changing seasons of clout in Philippine politics ("weather-weather" as the former movie actor once quipped), his own painful ouster as President included, he and his kin have always firmly and legitimately held the scepter of the historic city.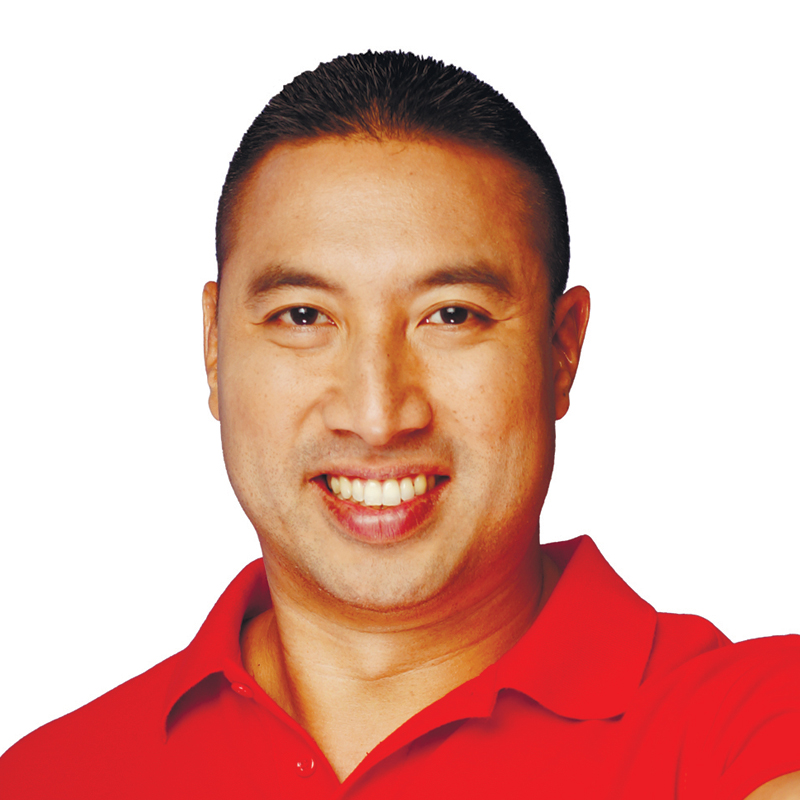 Zamora, the 6-ft.-5-in. former captain of the De La Salle Green Archers team that won two UAAP championships, went against Team Estrada in the May 2019 elections and outclassed its standard bearer Janella Estrada.
When he lost to Guia Gomez, mother of Sen. JV Ejercito by a thousand votes in 2016, Zamora knew he had a fighting chance to connect with his goal.
"I saw and I felt and I knew that the people of San Juan were ready for change — and that is what motivated and inspired me to run once again in 2019. The strength, the guts and the determination really came from the people of San Juan."
"I've lived in San Juan all my life the last 41 years, and a lot of people were really pinning their hopes on me, for me to bring change to San Juan," says the son of former San Juan Rep. Ronny Zamora.
"And also, we have proven in all these years that my father and I have served the people of San Juan, we have never been involved in any corruption issue or any anomalies; no graft and corruption issue, no plunder issue. We have maintained our clean name all these years in public service."
For the record, these were his campaign promises, to be completed before his term is over: "We will make San Juan a 'Smart City,' providing for free WiFi in all barangays. We will make San Juan digitally connected. This will allow for people to communicate with the local government through the internet. We will maximize the use of technology. You can transact with the local government online. You can call for emergency and disaster response. You can call for police and ambulance or a firetruck through your smart phone through the San Juan City app. You can report anything to the local government, complaints, issues and concerns."
Still on the record, he promises more public housing. "We can build up to 22 stories of public housing for our constituents. San Juan is very small, we are only 5.24 sq. km. So we have to maximize the footprint of the land by building vertically.?Next, we will make San Juan Medical Center a real public hospital. We will provide for modern complete equipment, free medicine, more doctors and nurses. We will make it a one-stop-shop for the needs of a patient. All of these we can start and complete in the next three years."
Zamora is now the star cager of San Juan politics, the captain as well as the coach of the team. In three years, when the buzzer sounds on his first term, we will know if he skippered it to progress.
Vico-tory for Pasig
When former councilor Vico Sotto ran for Mayor in Pasig in 2019, his campaign slogan was "IBA NAMAN" (Something different).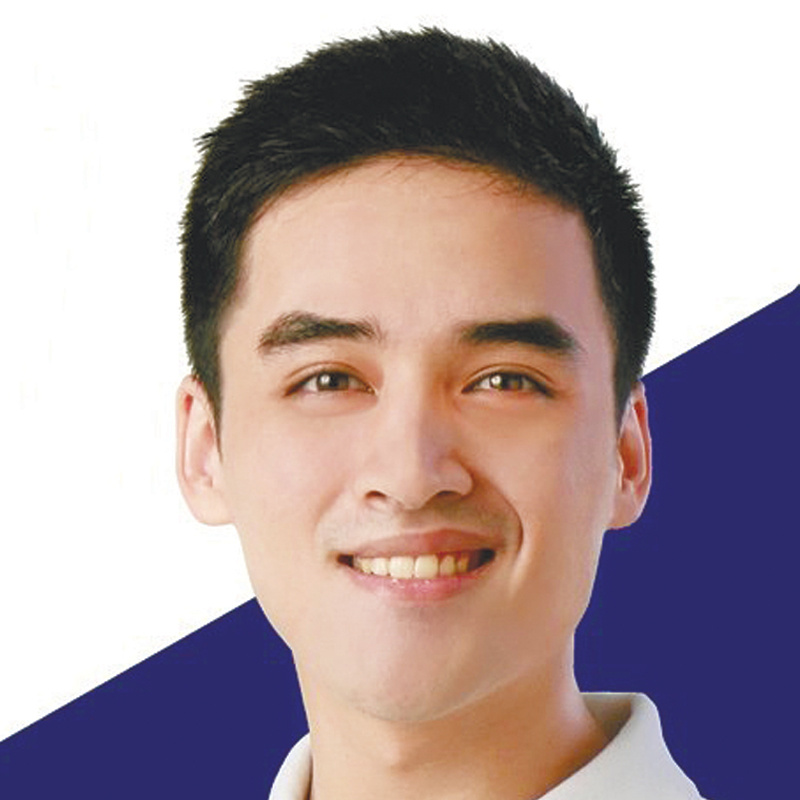 "Yet every day I repeatedly said that this doesn't refer to a different name or face; we mean a different breed of politics — and governance that is open, participative, and accountable to the people," he told The STAR.
His central promise of a new style of governance resonated with the people and was made concrete by his "Big 5 Agenda" for healthcare, housing, education, people's participation, and the fight against corruption.
But it was not easy for the 30-year-old to go up against the Eusebio family, which had held the Pasig mayoralty for the past 27 years — effectively since Vico, son of TV personalities Vic Sotto and Coney Reyes, was three years old.
Indeed, it was literally and figuratively the battle of a lifetime for Vico, for he was up against the family that was in control of Pasig virtually all his life. When the curtains came down on the elections, and the fat lady sang, so to speak, to signify that it was all over, Vico Sotto ended the 27-year reign of the Eusebios.
"I entered this battle ready to fight, but willing to lose. I don't believe in 'winning at all costs'; for instance, candidates who spend absurd amounts of money will almost certainly attempt to steal this back," Vico told the STAR.
The proud son of parents who make a living making people happy, this Ateneo graduate is poised to make the people of Pasig happy as well with the greatest performance of his young life.
Vico's credentials are impressive. A BS Political Science graduate from Ateneo de Manila with a master's degree in Public Management. After graduation, he worked at the Sangguniang Panglungsod of Quezon City as a legislative staff officer from 2013 to 2015 and then as associate of the Ateneo School of Government focused on two projects — the Government Watch (G-Watch) and Political Democracy & Reforms (PODER). In 2016, he got the highest number of votes when he ran for councilor in Pasig City.
After announcing the creation of Pasig's new public information and complaints desk, the 30-year-old Mayor said he will start firing and prosecuting errant traffic enforcers, city hall clerks, and even wet market supervisors once there is enough evidence to prove they have been extorting money or goods while on duty. The desk's "hotline" will be open 24 hours a day, seven days a week.
Vico's heroes include US President Abrahan Lincoln for his "transformational yet inclusive leadership."
He is also a fan of the fictional superhero hero Ironman, and perhaps from him will draw the steel and will for his new job.
* * *
Joanne Rae Ramirez is the award-winning editor-in-chief of top glossy magazines PeopleAsia and Enclaves, as well as the editor of The Philippine STAR's Allure section.