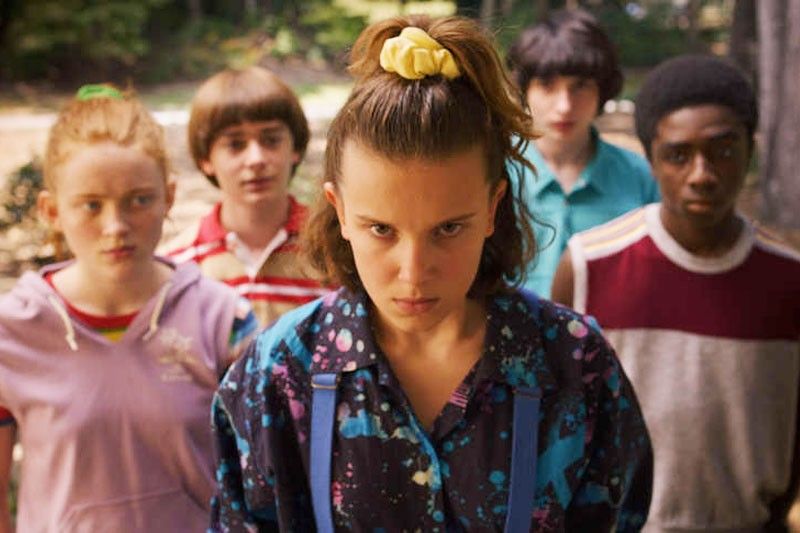 The Duffer Brothers, Matt and Ross, probably did enjoy listening to the music we hear on the Stranger Things soundtrack, the breakout Netflix hit that just dropped its third season. They probably didn't dig into esoteric new wave and punk music, despite the show being set in mid-American Hawkins circa 1984. That means we get a steady stream of cheesy stuff like REO Speedwagon's I Can't Fight This Feeling, and Corey Hart's Never Surrender and Foreigner's Hot-Blooded, rather than Elvis Costello or Violent Femmes or Tom Waits. This is the stuff American youth was actually listening to — a steady stream of Huey Lewis and the News and Cutting Crew's (I Just) Died in Your Arms, seeping out of mall speakers or Doppler-ing past us from moving car radios.
That's important, because the Duffer Brothers want to create a mood, as in past seasons of Stranger Things: this is a town that's not quite ready for what's about to hit it. It's a pre-irony kind of place, Hawkins, and watching the return of Mike Wheeler (Finn Wolfhard), Eleven (Millie Bobby Brown), Dustin (Gaten Matarazzo), Lucas (Caleb McLaughlin), Max (Sadie Sink) along with Nancy (Natalia Dyer), Steve (Joe Keery), plus Winona Ryder and David Harbour as what passes for the adults in the room, is a nostalgic pleasure of sorts.
Things have changed, of course: actors have plowed through puberty and mutated; some are hooking up for a bit of snogging (that would be Mike and Eleven, much to adoptive dad Sheriff Hopper's, aka Harbour's, displeasure); some have turned from mullet-wearing greaseballs into mullet-wearing lifeguards (Billy Hargrove), the object of bored moms' horny poolside attentions.
In other words, scratch the surface of Hawkins, and it's not the nice, quiet little town it appears to be. For one thing, in the Season 3 opener, rats are exploding. The new Starcourt Mall — which is threatening the local main street stores with extinction — is hit with a weird power outage. And the Upside-Down, which was seemingly banished from Hawkins by Eleven's formidable powers in last season's finale, seems to be still somewhere, waiting in the wings.
So soak it all up once again — The Go-Go's, The Stray Cats, all those guilty pleasures that remind you of what it was to be a kid living through the '80s, or merely recreating the experience through John Hughes movies and schlocky horror movies. Stranger Things wants you to enjoy the nostalgia trip. And raise some gooseflesh while it's at it.
See on Netflix.
Marvel's 'Legion' Wraps Up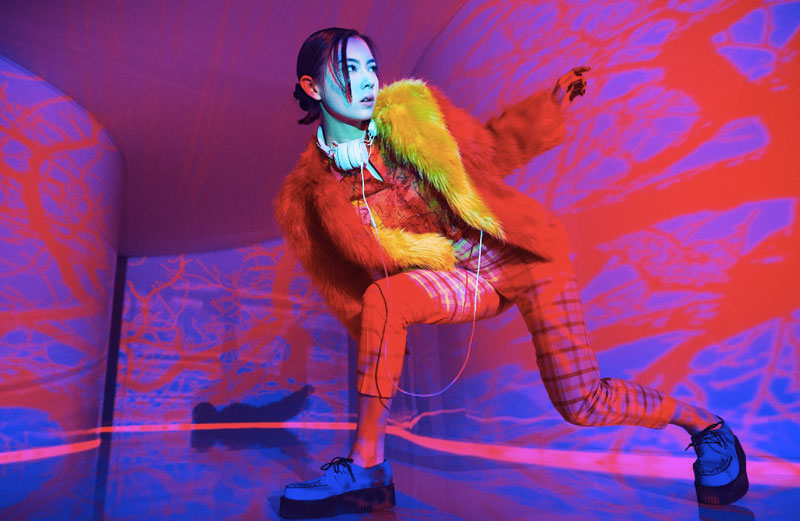 It might even be more interesting to jump straight into the FX series Legion in its third (and ostensibly final) season, the better to experience its claustrophobic mind clutter and pop disorientation in full, unmoderated doses. Think you had no idea what was going on in Season 1 and 2? Try skipping ahead. Dan Stevens returns as David Haller, a schizophrenic with telepathic powers in an adaptation of the Marvel comic book; director Noah Hawley — in between seasons of Fargo — goes full dystopic hallucinatorium as Haller finds himself at the center of a government plot to round up all mutants. Oh, it also helps to know this: David is the son of one Dr. Charles Xavier, so this is an X-Men spinoff. At the center of the show are numerous women characters — Rachel Keller Sydney ("Syd") Barrett; Jean Smart as Dr. Melanie Bird, head of Summerland, a refuge for mutants; and Audrey Plaza as Lenore ("Lenny") Busker, a kind of Greek chorus of wisecracking lesbian riffs. Add to that young Asian schoolgirl Switch (Lauren Tsai), a time-traveling mutant who's prone to wearing canary feather coats and big headphones around the city and ends up as Alice slipping down Haller's strange rabbit-hole world in the Season 3 opener. Ever since its premiere, Hawley has sought to pack each episode with pop cultural ephemera, groovy tunes, abrupt dance numbers and kitschy red herrings. At times, the schizophrenia can be as stifling and annoying as the claustrophobia, but as a document of mental illness seen from the outside as well as from within, Legion is one of a kind.
Shown on FX.
Liars Club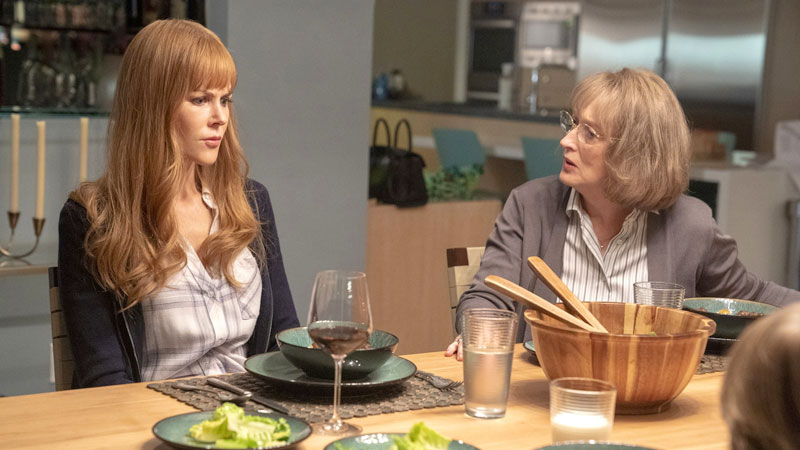 The thing that saves Season 2 of HBO's Big Little Lies from terminal California whininess is Meryl Streep. Playing Mary Louise Wright, the deeply suspicious mother of Perry (Alexander Skarsgard) who met an unfortunate demise in Season 1, she slowly inveigles her way into the hidden secrets and private lives of Nicole Kidman (Perry's abused wife Celeste), Reese Witherspoon (friend Madeline), Jane (Shailene Woodley), Renata (Laura Dern) and Bonnie (Zoe Kravitz). To watch Streep's sly, almost campy performance as a "concerned" mother who just doesn't buy the story that Perry accidentally fell down a flight of stairs is to enjoy seeing a star dance her way above the mere conventions of television drama. Whether it's the dental prosthetics she reportedly adopted for the role, or the delivery of lines that slip through the cracks of the cover story carelessly laid out by the ladies of Monterey — she's a hoot to watch. (Second place might be Laura Dern's full-blown meltdown as a high-living mompreneur who refuses to be bankrupted by her husband's stock market indiscretions: "I will not not be rich!" she screams at him through his prison bars.) Otherwise, these gals really need to get on the same page. Their personal lives are falling apart, and it's not far from becoming the soap opera it always threatened to be in Season 1, despite show creator David E. Kelley taking over as director, replacing Jean-Marc Vallée's more fractured narrative technique.
Shown on HBO.
* * *
Follow author @scottgarceau.