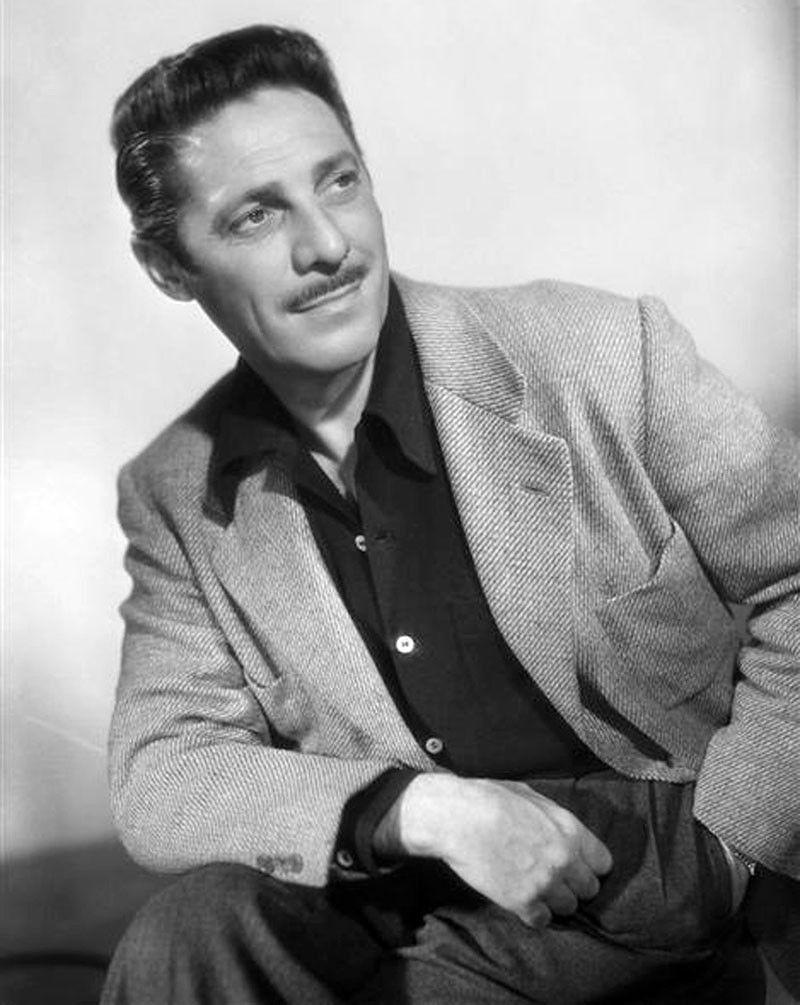 Jean Sablon: A legend in French music
From Paris to Manila, French singer Jean Sablon is lovingly remembered
Biographers Philippe Jadin and Charles Langhendries revive the magic of Sablon in Manila together with Tetta Agustin and Alliance Francaise.
If you like the songs C'est Si Bon and Girl from Ipanema, you would surely have liked Jean Sablon, the French singer and actor who famously sang them.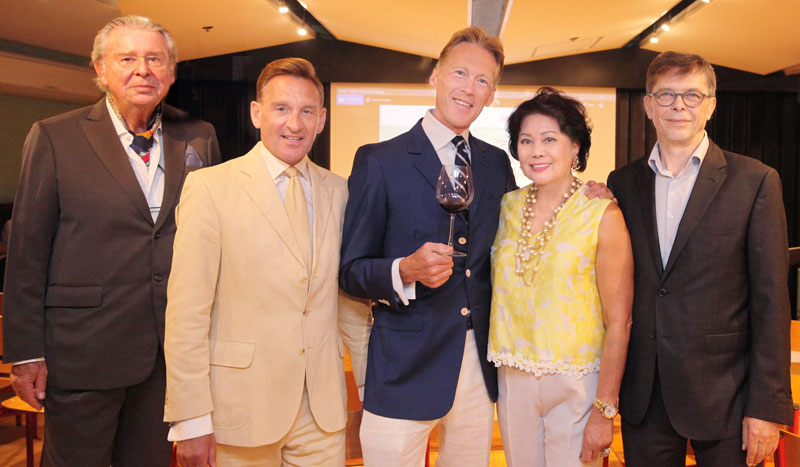 Christian Baverey, authors and biographers Philippe Jadin and Charles Langhendries, Tetta Agustin, Alliance Française de Manille director Jean-Pierre Dumont. Photos by Joey Viduya
Jean Sablon who? In the Philippines, Sablon had a cult following among ladies like the late culture maven Conching Sunico and French cuisine authority Nora Daza who welcomed Sablon during his visit to Manila in 1968, when photos of him with Manila's elite at the Top of the Hilton came out in society pages. That was decades ago.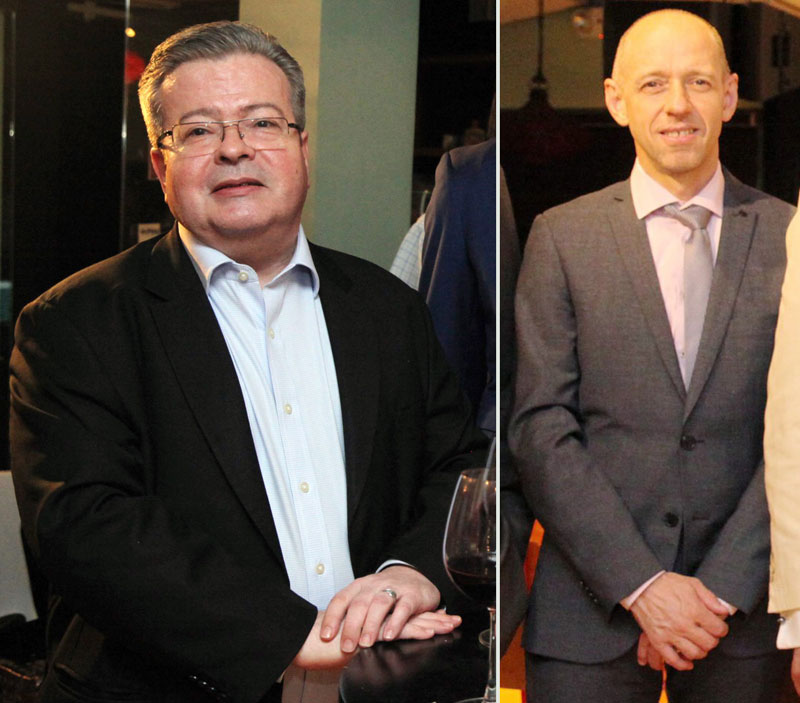 French Ambassador to the Philippines Nicolas Galey(left), Belgian Embassy Attaché Koenraad Du Pont
From today's generation, there is a Filipina who sings and speaks Sablon's language, and though they never met, shared the same passion for cars. She is Tetta Agustin-Baverey, who was instrumental in having a tribute presented to Sablon in Manila recently.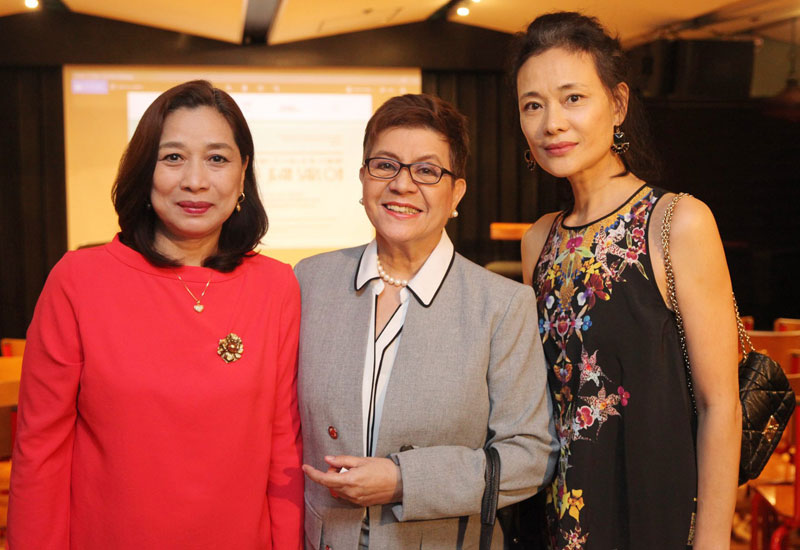 Connie Luque, former Philippine Ambassador to France and president of the Alliance Française de Manille board Cristina Ortega, Zhang Ling
How it happened began in France, where Cannes resident Tetta — who modeled for Givenchy and Yves Saint Laurent, and has made France her lifetime home­ — was invited by two Frenchmen to celebrate the birthday of Sablon in Theole, in the south of France. They are Philippe Jadin and Charles Langhendries, the historians/biographers of Jean Sablon.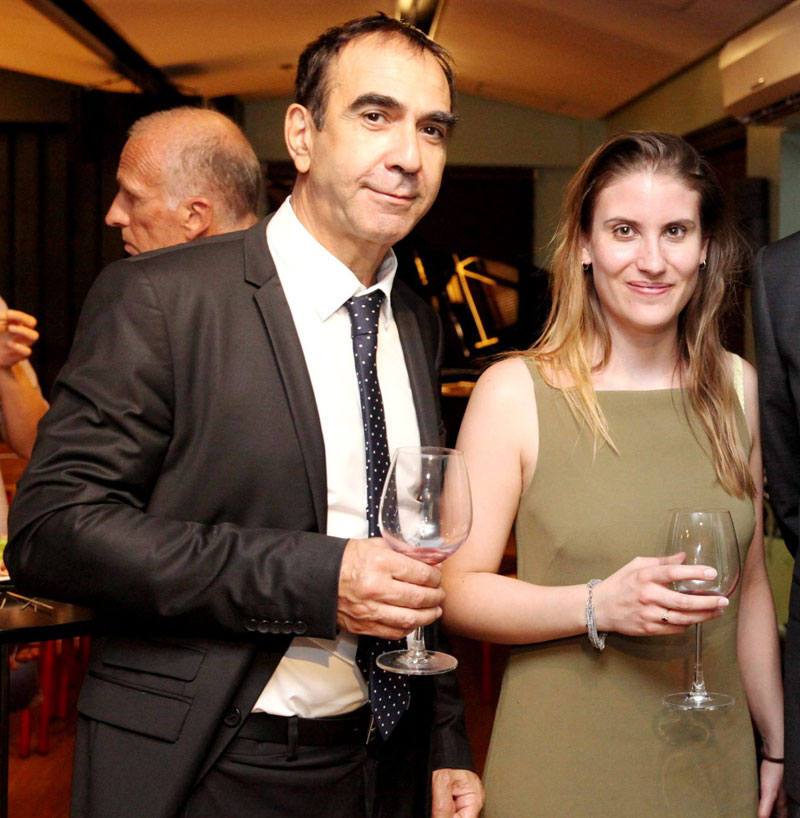 French Embassy Counselor for Cooperation and Cultural Affairs Jean-Jacques Forté, Alliance Française de Manille cultural officer Hanna Constant
The mayor of Theole mounted a plaque in honor of Sablon at the seaside where a small museum displayed Sablon's memorabilia as well as his vintage cars. What a delight it was for Tetta and her husband Christian Baverey who is a collector of vintage cars. Tetta and Christian regularly participate in vintage car rallies in Europe.
"Why not come to Manila to present a tribute to Sablon?" Tetta told the two gentlemen who have become heirs and keepers of Sablon's memorabilia. Philippe and Charles practically became the heads of Sablon's fan club after meeting him in person during their younger years.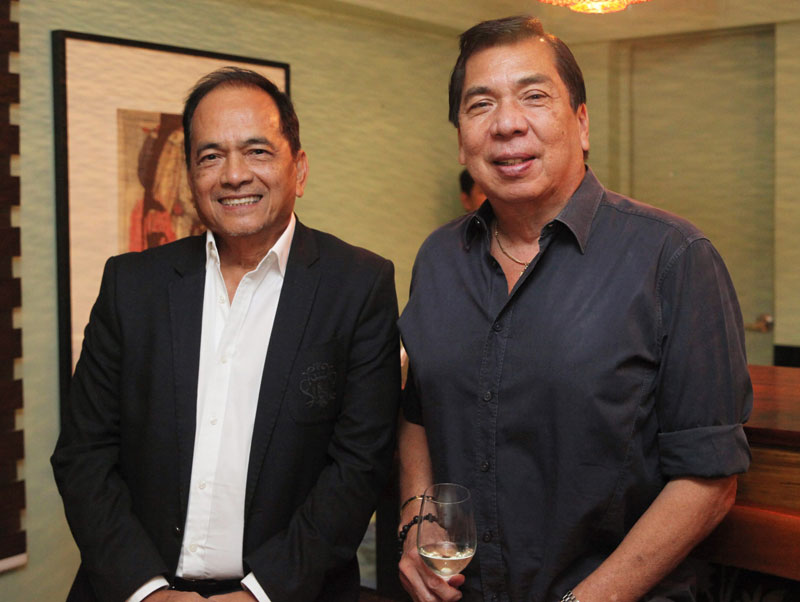 Boy Padiernos, Louie Ysmael
Tetta linked up the two Frenchmen with her friend Cristina Ortega, former Philippine Ambassador to France, who in turn, talked to Alliance Francaise de Manille director Jean Pierre Dumont. The result? A delightful evening of the most famous songs popularized by Sablon worldwide.
Entitled "A Century of Songs with Jean Sablon," the Alliance Francaise cocktail reception-concert was a musical trip through the 20th century, with singers Nyko Maca and Radha, guitarist Migs Ranese and pianist Nathaniel Pilar giving the audience a romantic and nostalgic treat. Philippe and Charles, using vintage photographs, talked about the life and music of Sablon.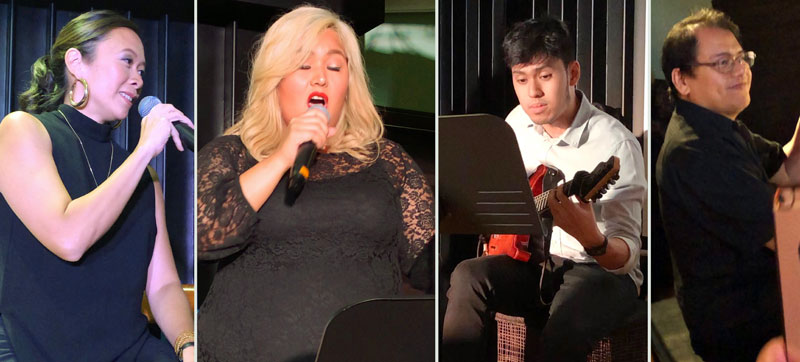 Nykó Macá, RADHA, Migs Rañeses and Nathaniel Pilar
Born in 1906 in Nigent-sur-Marne, Sablon came from a musical family of composers and singers. After piano studies at Lycee Charlemagne in Paris, he took vocal lessons at the Paris Conservatoire. Then 17, Sablon was the first cabaret singer to use a microphone onstage. For his first album, he was accompanoed by pianist-composer Mireille whose song Couches dans le Foin became a success. Sablon joined the popular Mistinguett at the Casino de Paris.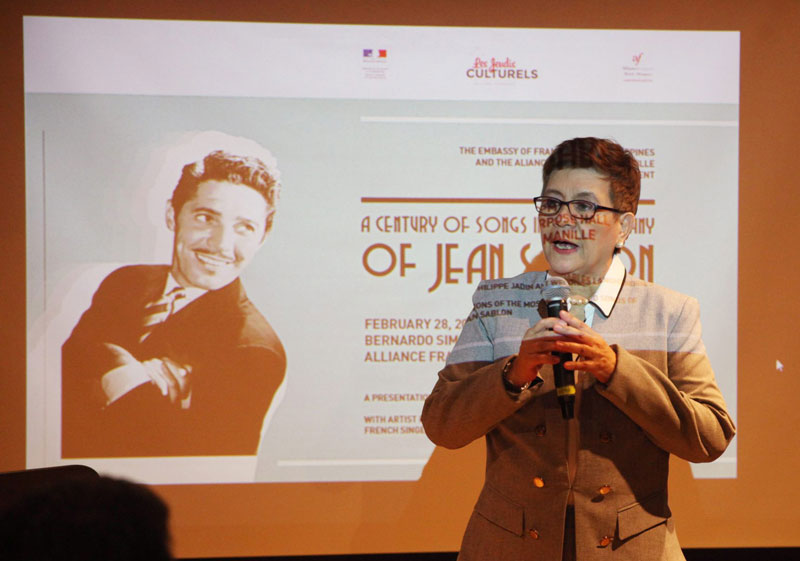 Alliance Francaise president Cristina Ortega leads the audience on a musical trip with Jean Sablon.
Sablon remains popular in Brazil where he spent time in the 1920s and brought home the bossa nova genre to France. Sablon won the Grand Prix du Disque for the song Vous Qui Passez Sans Me Voir in 1937, written for him by Charles Trenet and Johnny Hess.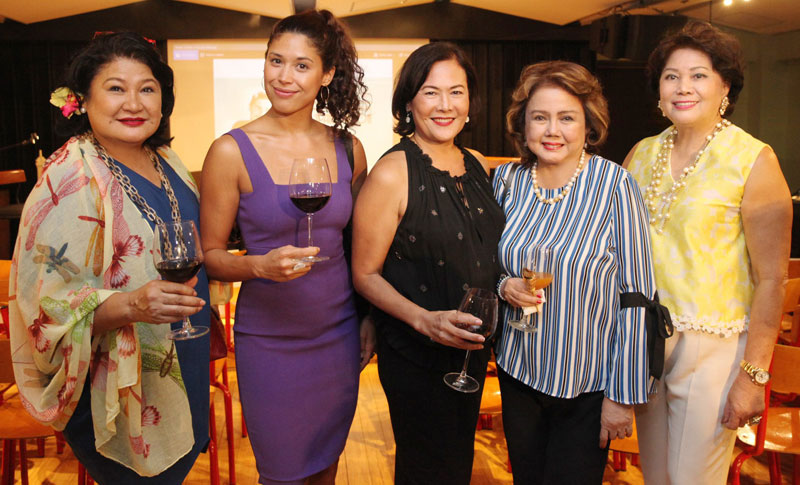 Chiqui and Elle Veneracion, Cora Padiernos, Chichi Laperal, Tetta Agustin
"Sablon sang on five continents, and he was a hit in New York where the cafe society loved him at Waldorf Astoria and 35 musicians assisted him at Radio City Music Hall," say Philippe and Charles. He was the first Frenchman to sing in Las Vegas. On Broadway, he worked with music greats such as Cole Porter and George Gershwin. During World War II, he was giving concerts in the US, Argentina and Brazil for the benefit of soldiers.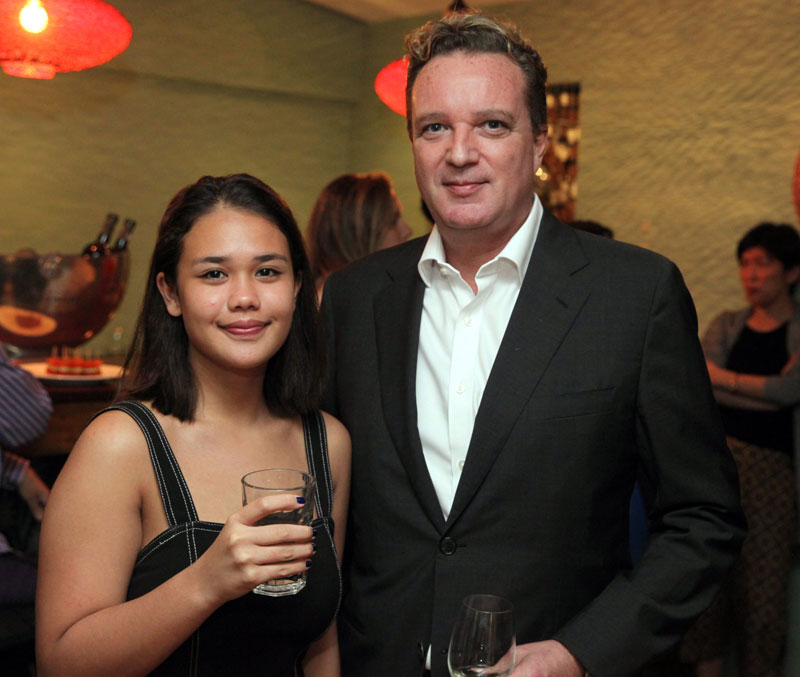 Chisan Asia Construction Corporation president Thierry Sansonetti and daughter, Shaïma
Sablon was said to be a favorite of Queen Elizabeth after he gave a royal performance in London.He recorded C'est Si Bon in London in 1950 and made an English version as well in Buenos Aires with Emil Stern and his orchestra.
Sablon was acclaimed one of the top male French singers, considered second only in lifetime popularity to Maurice Chevalier. "His records sold in the millions around the world and he is the French equivalent of America's Bing Crosby."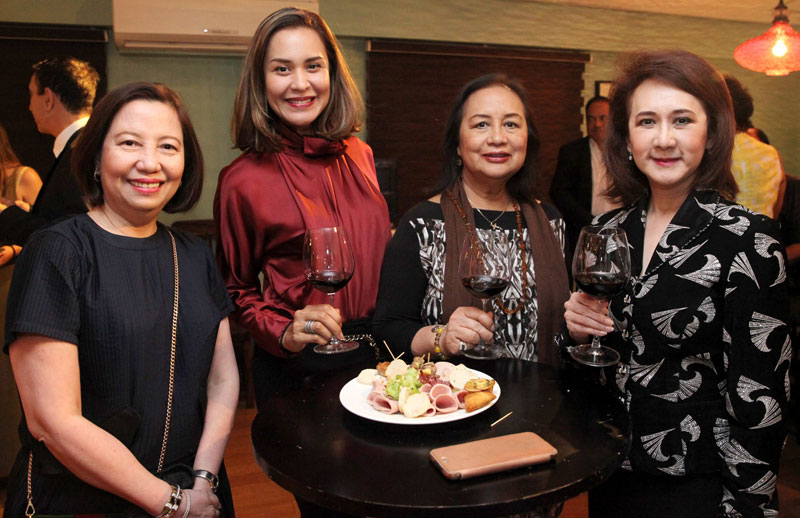 Maribel Calma, Gionna Cabrera, Tita Trillo, Grace Tiongco
Both a lyricist and composer as well, Sablon appeared on TV and movies as a vocalist or pianist. His last was in 1984 when he sang April in Paris on Mistral's Daughter, the popular American TV miniseries filmed in France. Sablon died in Cannes in 1994 and was buried in the Cimetiere du Montparnasse in Paris.
For the generation that knows Lady Gaga and Justin Bieber, Jean Sablon may just be history. But it is a history made richer and more beloved.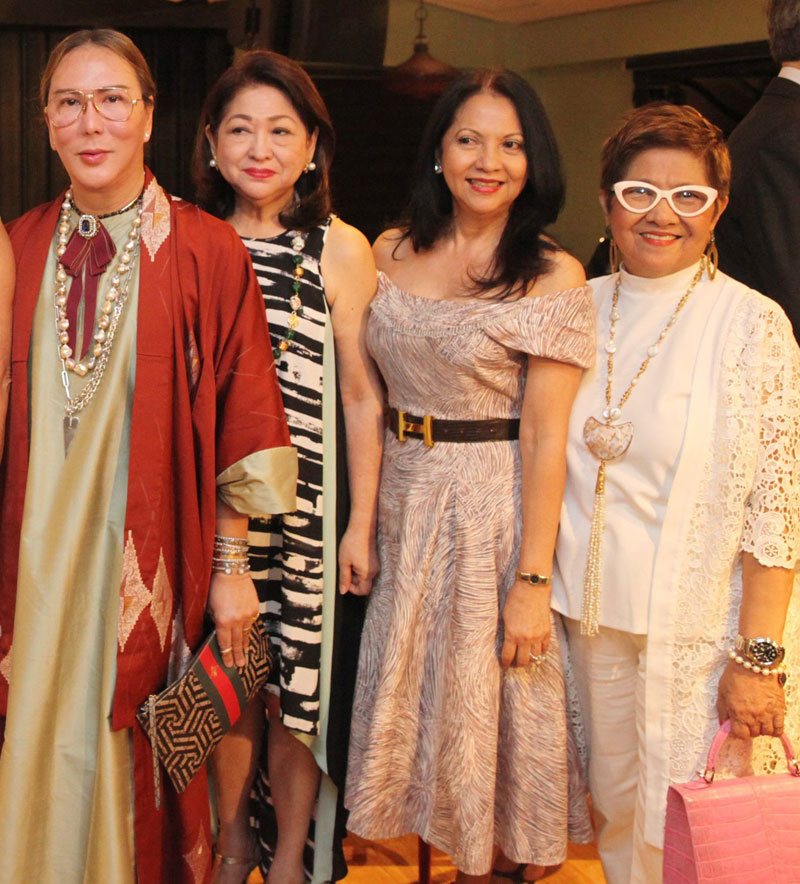 Leo Espinosa, Therese Santos, Yrna Ileto, Susan Joven
* * *
Follow the author on Instagram and Facebook@milletmartinezmananquil. Email her at mmmananquil@philstarmedia.com.