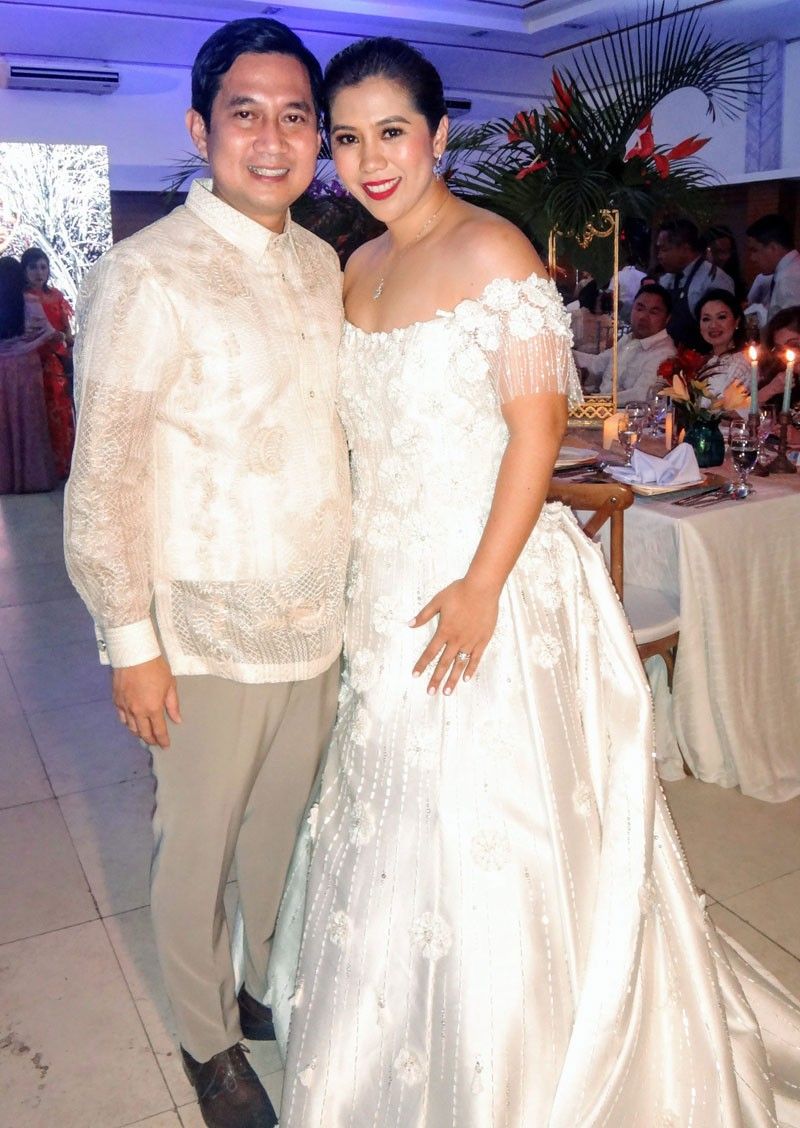 Newlyweds Dave and Marielle Javellana. The bride wears a gown by Milet Gueco.
Photos by Frannie Jacinto
Marielle Benitez & Dave Javellana: Like in sports, true love never quits
After 20 years of friendship and a passion for football, Dave Torres Javellana knew that he'd found his life-long partner in Marielle Moya Benitez. Both training under coach Hans Smit for La Salle University's football team in 1998, Dave then saw a shy, young freshman join the women's team. Considered the baby of the team, Marielle was quiet, prim and proper. But the then junior Dave noticed that when she was on the field, she played a fast and furious game.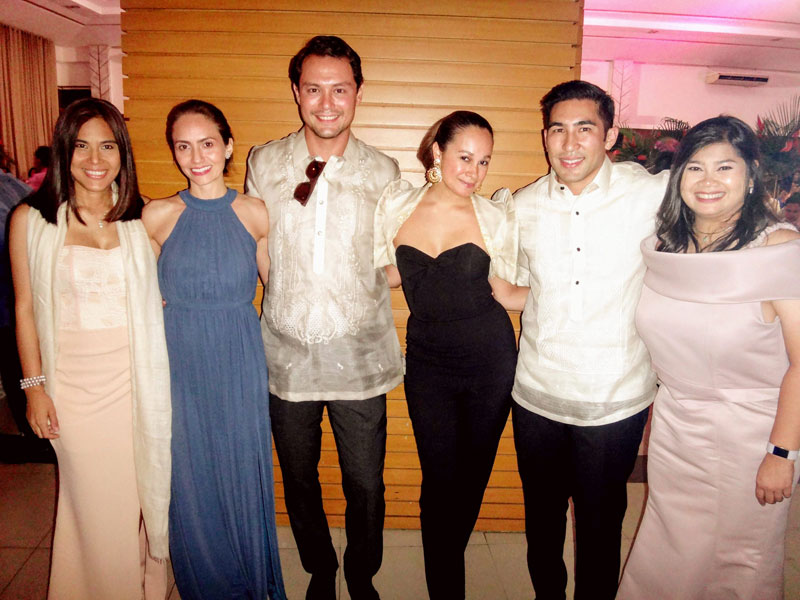 Candice del Rosario, Karen Cacho, Bryan McC, Georgia and Armand del Rosario, Elio Dilero
After earning a degree in industrial engineering, Dave soon returned to Negros Occidental to join his family's business. Once in a while, they would bump into each other — either in football matches or when the Women's National team would have training camps in Bacolod. But it was not until 2017 that they met again when Mariel was in Negros and Dave gallantly offered to drive her to the Silay Airport for her return flight to Manila — a trip that would take at least an hour and a half. From then on, they would make it a point to talk to each other daily and, a few months later, the smitten Dave moved and started working in Manila.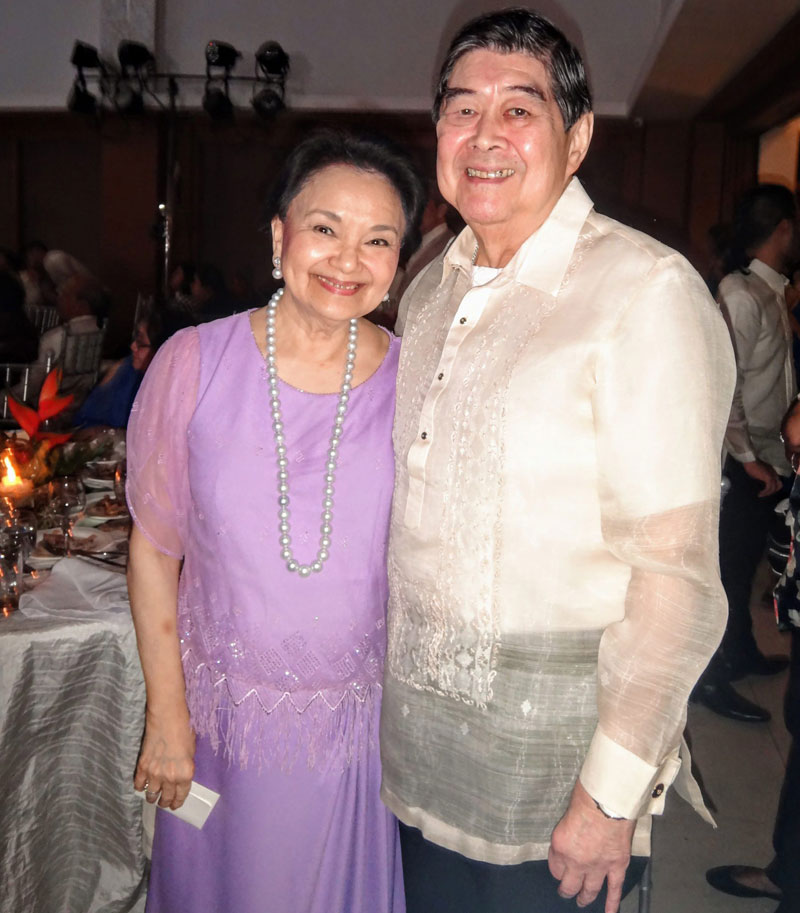 Josie and Ernest Rufino
Driving to Tagaytay one afternoon, the couple decided to drop by the Benitez home/farm where there was a prayer room built in memory of Marielle's beloved father, Noel. Soon after, Dave mentioned that he needed to go back to his car and upon his return, with flowers in his hand and on bended knee, he proposed to a surprised Marielle who happily replied "Yes!" to her first and only boyfriend. As Dave recounts, "Marielle was in tears. She was surprised. We were both in tears. I knew that we would talk about our future, about getting married, but I don't think she expected it at that moment. We were just really happy that, after all these years, everything just fell into place for us."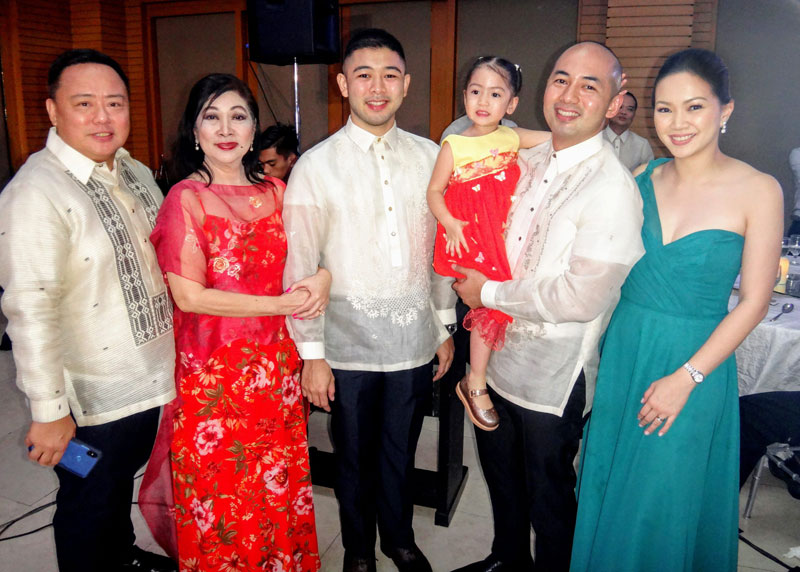 Fr. Paul Marquez with bride's family: Mom Suzie, Marton, Marco, Lara and Nikki Benitez
At their recent wedding in Santuario de San Antonio officiated by family friend Fr. Paul Marquez, the couple and their guests proceeded to the reception at the Blue Leaf Pavilion, wherein the newlyweds were surprised by a special performance by the Bayanihan, which Marielle now performs with, and which was founded by her grand aunt, the formidable former senator and educator Helena Benitez.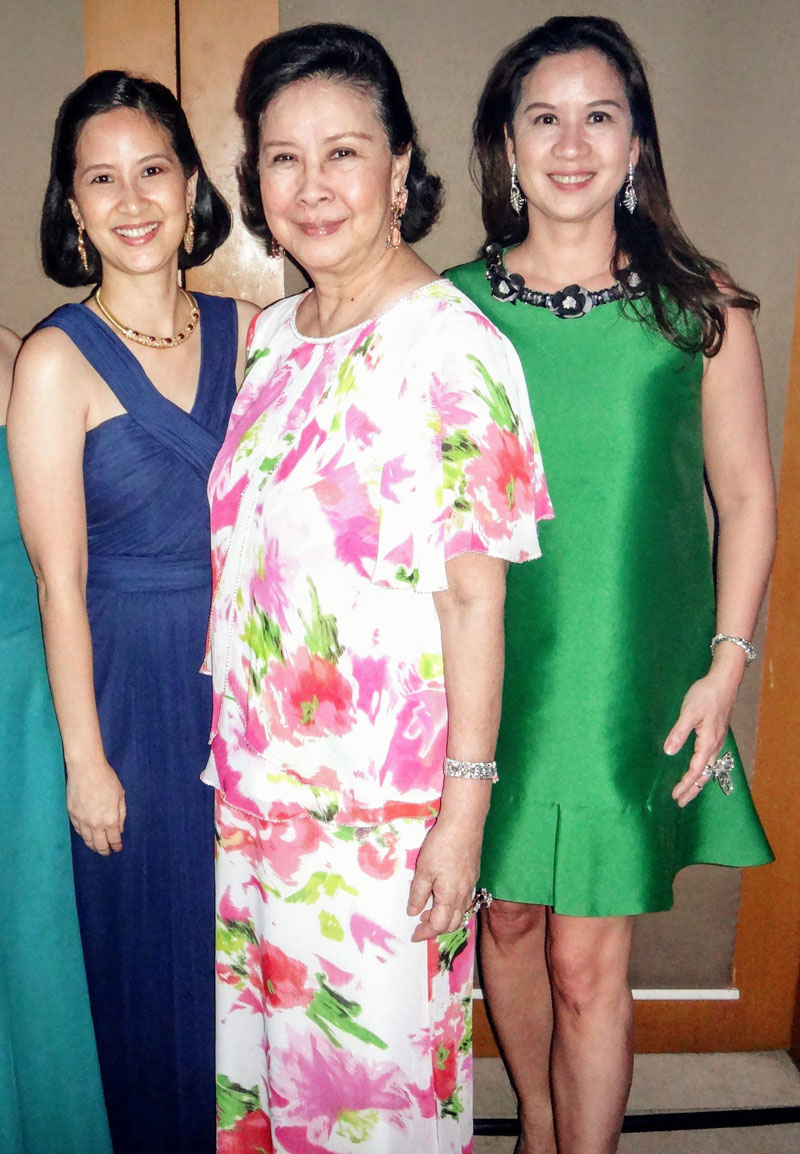 Cherry Pie Lazatin with daughters Ciara and Rewa
Looking back at their friendship and love, Marielle enthuses: "Just like what we learn in sports, true love never quits. Dave and I will play and pray that our love endures way beyond the football pitch. Scoring goals, overcoming challenges and winning — not just in games, but most importantly in life."
* * *
For comments and ideas, please email: jacinto.fa@gmail.com.