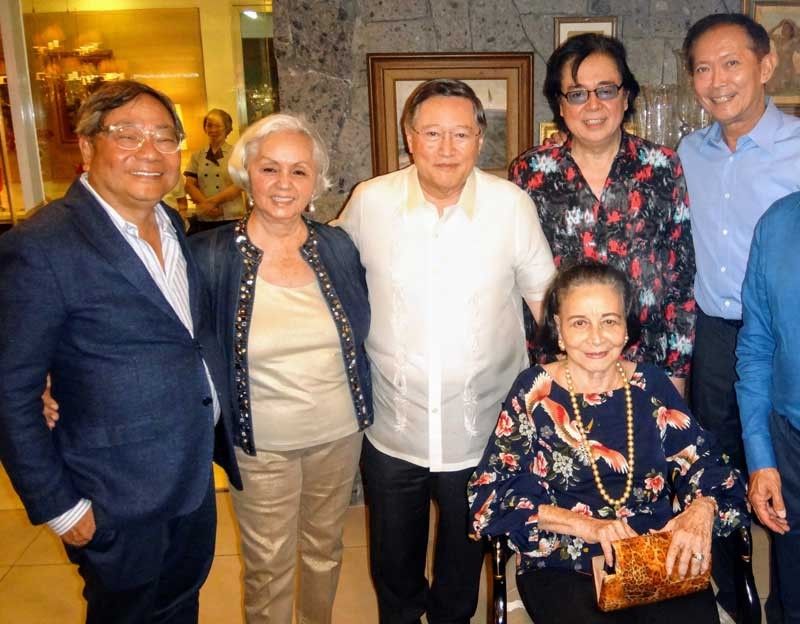 Nene Quimson (seated) with guests Bing de Guzman, Mercy Tuason, Sonny Dominguez, RJ Jacinto, Michael Escaler
Photos by Frannie Jacinto
Concert pianist Hiyas Hila performs for her benefactor Nene Quimson
It took more than a decade and a half for art patron Nene Tuason Quimson to meet her Asian Cultural Council scholar Hiyas Hila. The world-class pianist started her musical career by winning numerous prizes in Philippine competitions at a young age, eventually moving to the US for musical studies where she continued to receive top awards, graduating from the University of Minnesota with a doctorate in musical arts.
In Nene's sprawling La Vista home, guests were able to experience Mozart's sonatas, Chopin's nocturnes and Debussy's Clair de Lune performed fluidly by Hiyas.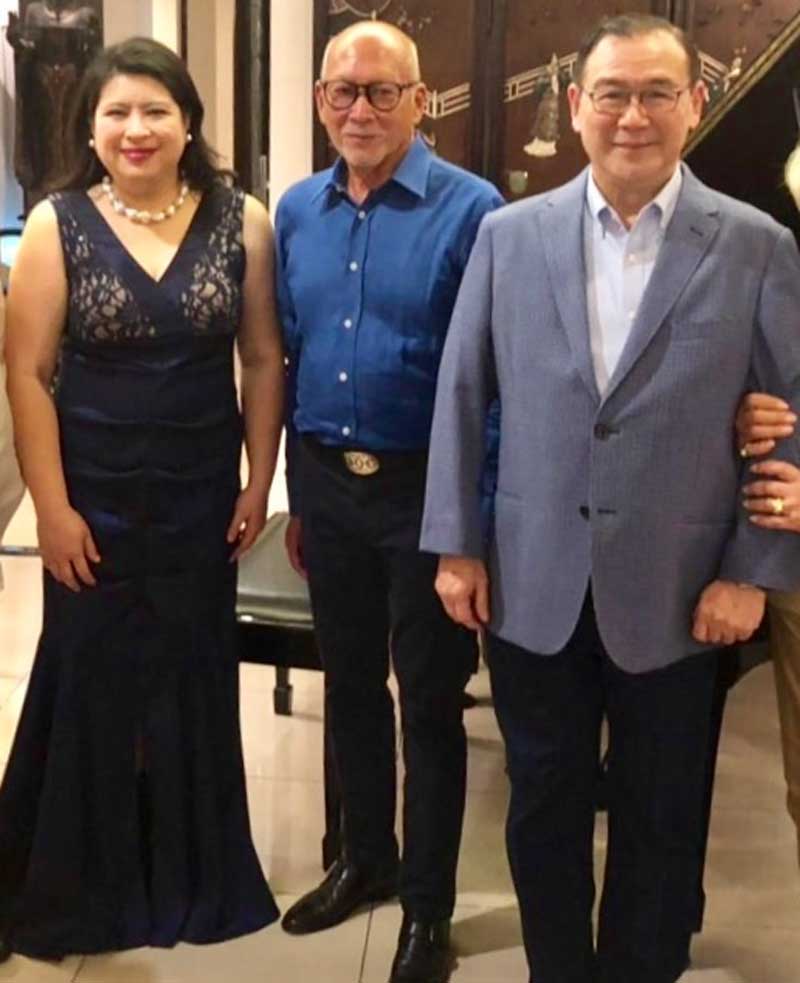 Artist Hiyas Hila, Ernest Escaler, Teddy Boy Locsin
"I want to share my talent and thank Mrs. Quimson for her generosity. She understood the needs of an artist and took care of my living expenses; being an ACC scholar was one of the best years of my life," Hiyas shared.
The grant allowed the artist to expand her expertise and become a renowned concert pianist, currently sharing her talent by teaching in two San Francisco schools.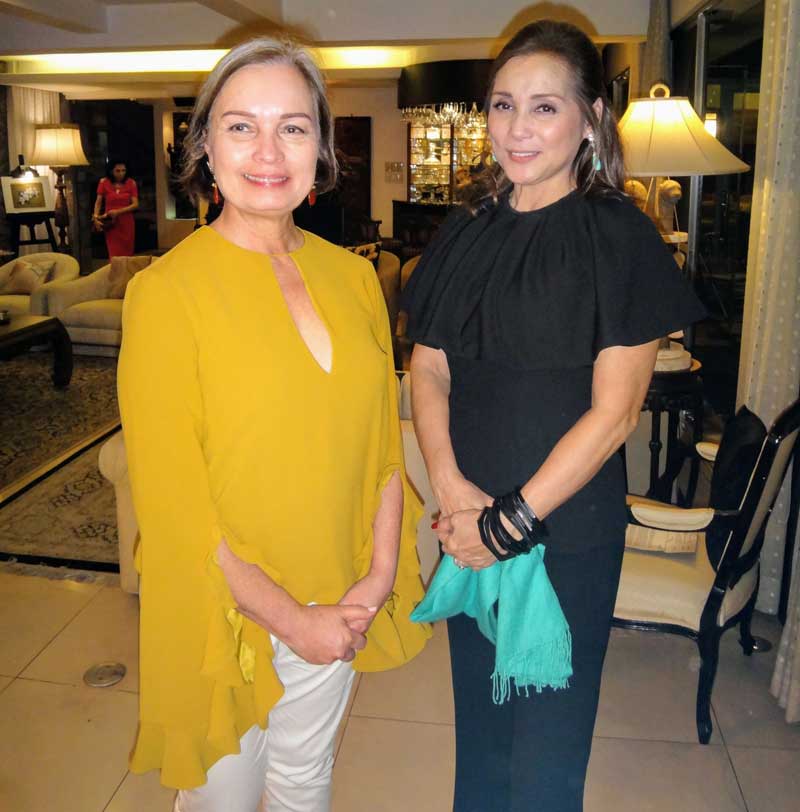 Margie Floirendo, Carol Garcia
As a music lover, Nene made it known she wanted to support a Filipina scholar. "I actually did not choose Hiyas, but when I decided to donate to the ACC scholarship for my husband (former Ambassador to the United Kingdom John Quimson), I specifically said I wanted a Filipina and fortuitously that happened to be Hiyas — I certainly did not make a mistake. She is superb and plays the piano with such feeling. She is a wonderful pianist," Quimson enthused.
Originally named after its founder who loved the Philippines and would visit often, the John D. Rockefeller Foundation bestows to the arts between Asia and the US. In 1978, it was renamed the Asian Cultural Council. There have been over 300 grants awarded to Philippine artists, with eight being chosen as our National Artists including newly designated Alice Reyes who was present that evening.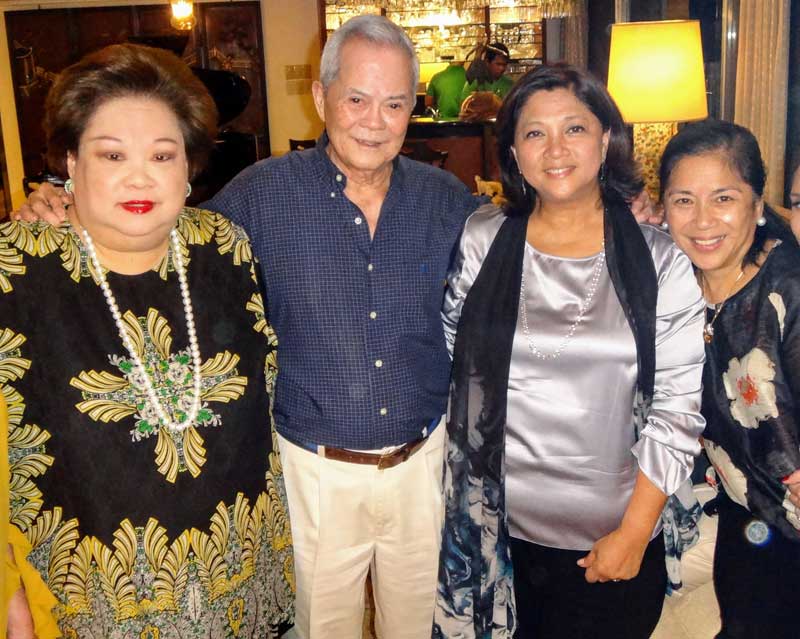 Renna Angeles, Vic Reyes, Maricris Brias, Ria Ojeda
* * *
For ideas and comments, please email jacinto.fa@gmail.com.