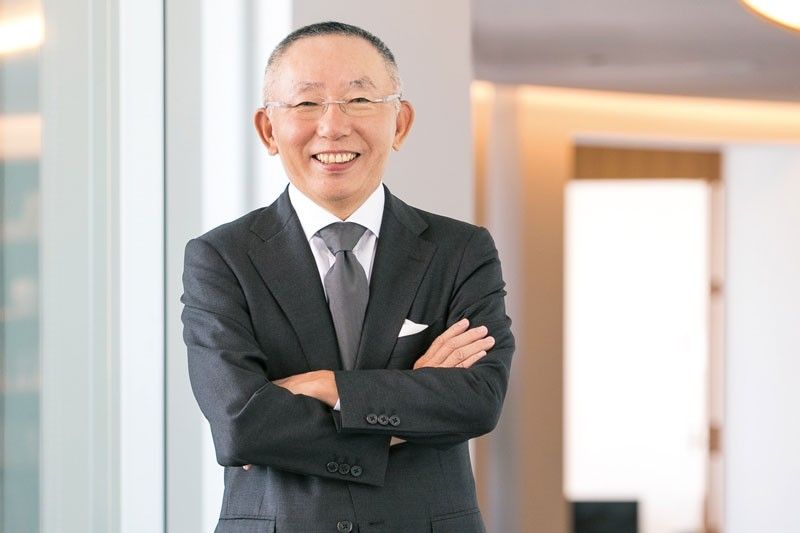 Tadashi Yanai, founder and president of Fast Retailing Company
What Filipinos can learn from Uniqlo's Tadashi Yanai
'We are serious in offering the greatest clothing ever made for all markets around the world,' the Uniqlo founder says.
When I arrived in the Philippines, I saw a lot of active women around," says Tadashi Yanai, founder and president of Fast Retailing Company, home to global retail giant Uniqlo. He adds jokingly, "I think Filipino men need to roll up their sleeves and work harder. Filipino men should do more."
Remarks on a work ethic from the 69-year-old Yanai, whose current net worth is $26 billion, doesn't come as a surprise. He came here last week to formally launch Uniqlo's latest store in Manila: its 15th global flagship in the world, the largest in the region and the second in Asia. Opening in Manila highlights the country's prominence in Uniqlo's expansion plans worldwide, visibly manifested in a massive 4,100 square meters of retail heaven. This flagship is at par with those on 5th Avenue in New York and in London's Oxford Street, and showcases the brand's different concepts through its innovative, high-tech display and extensive product lineup. You can also spot touches of Filipino craftsmanship throughout the space, through the design collaboration between Leeroy New and Shun Watanabe, and in the terrace lined with furniture by Kenneth Cobonpue.
"The Philippines is a growing market and the closest country to Japan in Southeast Asia. It is the perfect location for a flagship in this region," Yanai said. While the US and Europe are key areas for their expansion, Asia remains a huge priority. "What excites us the most these days is that we are able to grow together with the growth of Asia. We want Asia to be the center of the world. In the past, it was just all about China, Japan and Korea, but nowadays Southeast Asia and Southwest India are ready to have their moment. Asia will play a pivotal role in the global market and be the growth engine of the world. We aspire to become the best retail brand in the world, and that we are proudly coming from Asia," Yanai adds.
Uniqlo For All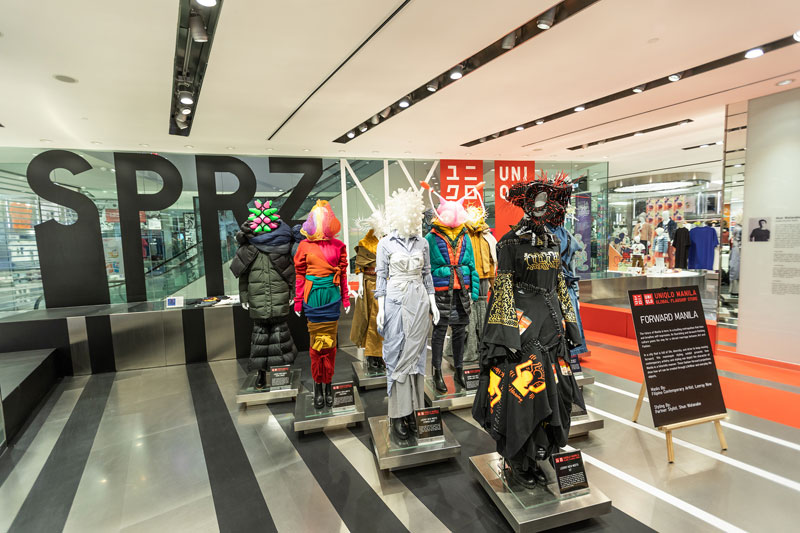 The collaboration area at the huge Uniqlo store in Glorietta 5, Ayala Center Makati, featuring the works of Leeroy New and Shun Wattanabe.
"We are serious in offering the greatest clothing ever made for all markets around the world," Yanai says simply, responding to how they intend to claim the top spot in a cutthroat industry. "We monitor the evolution of people's everyday lives. For example, in the Philippines, I know the climate is very warm, so people tend to travel abroad, let's say to Japan or to Europe or to any other colder-climate regions. We offer clothing that is versatile and wearable elsewhere. We offer clothing that works in all climates and that everyone can wear." This is where Uniqlo's best-selling trademark HeatTech and AIRism technology comes in, a prime example of how Uniqlo's investment in developing technology for everyday clothes pays off in spades.
"Smartphones are destroying and eliminating any boundaries or barriers across nations. People in different parts of the world are accessing different markets with a touch of their gadgets. That's where we are now, a borderless world," Yanai says.
This is where Uniqlo's LifeWear finds its sweet spot in an expansive, borderless world. The brand's philosophy is simple: to create affordable, high-quality and universally appealing products, clothes that are functional, innovative and beautifully designed, meant to be worn by all shapes, colors and cultures.
"We offer quality clothing that doesn't go after fashion. Our recipe is to inject the fashion element in everyday clothing so that our items are wearable by everyone. In my opinion, other retailers chase fashion too much," says Yanai. And despite Yanai's sentiment, as well as the affluence of purpose, comfort and wearability in Uniqlo's products, their product line has hardly lacked in the style department.
The brand has collaborated with some of the most genius minds in the fashion industry like Christophe Lemaire, whose Uniqlo U line is a favorite among the younger market; Tomas Maeir; JW Anderson; Undercover's Jun Takashi; Jil Sander; Inès dela Fressange; and the most recently announced, Alexander Wang, with whom they will launch an underwear collaboration by the end of the year. Each collaboration has turned out visual experiments on shapes and styles that focus on style rather than fashion, and put a spin on traditional classic staples.
World Domination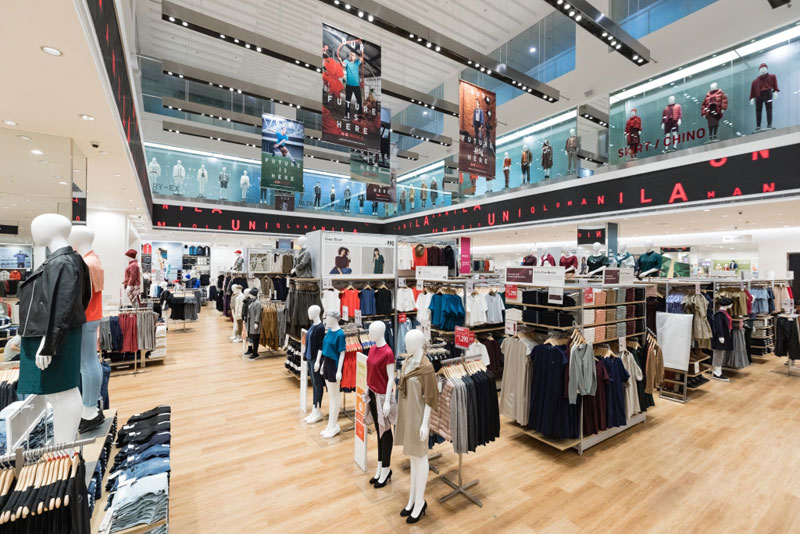 The world-class atrium with the revolving mannequins in display windows.
People often wonder what is the secret to Yanai's incredible success, and it seems to be a hand-in-hand combination of hard work and learning. "I never expected my dream to be brought to life, because reality is very difficult and demanding, and we started from a very small business. I thought before that I might be able to only open 30 Uniqlo stores and produce $30 million at the most in my lifetime. But today, we have over 3,500 stores across the world and $20 billion to post." Yanai confidently says, "And now, I think reaching $30 to $40 billion is already accessible from my point of view thanks to the globalization of the business.
"There are a lot of competitors and challenges around. I know what they do and how they do it, and I try to learn from them. I also try to learn from other successful businesses' recipes," he says. And while it is first with undeniably great and accessible product that Tadashi Yanai has seen his empire grow and propel itself forward into reaches unimaginable, he adds, "Rather than simply focusing on the apparel industry, I try to learn from other industries as well. I know that kind of learning is great and it will greatly propel the brand to the top. I'm also the kind of person that believes that when you've already started something, why not go for No. 1?"