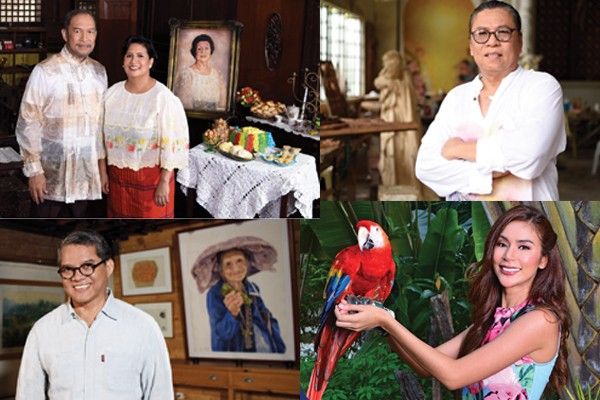 Know the stories of (clockwise from top left) Bong Enriquez and Rheeza Hernandez, Wilfredo Tadeo Layug, Angelle Claudett Delos Reyes, and Claude Tayag.
Released
My story, my SM: Touching lives via faith, food and family
(The Philippine Star) - September 23, 2018 - 12:00am
Food and art from the Culinary Capital of the Philippines, heritage cuisine from Bulacan, eco-awareness from Olongapo, and how they have found their place in SM.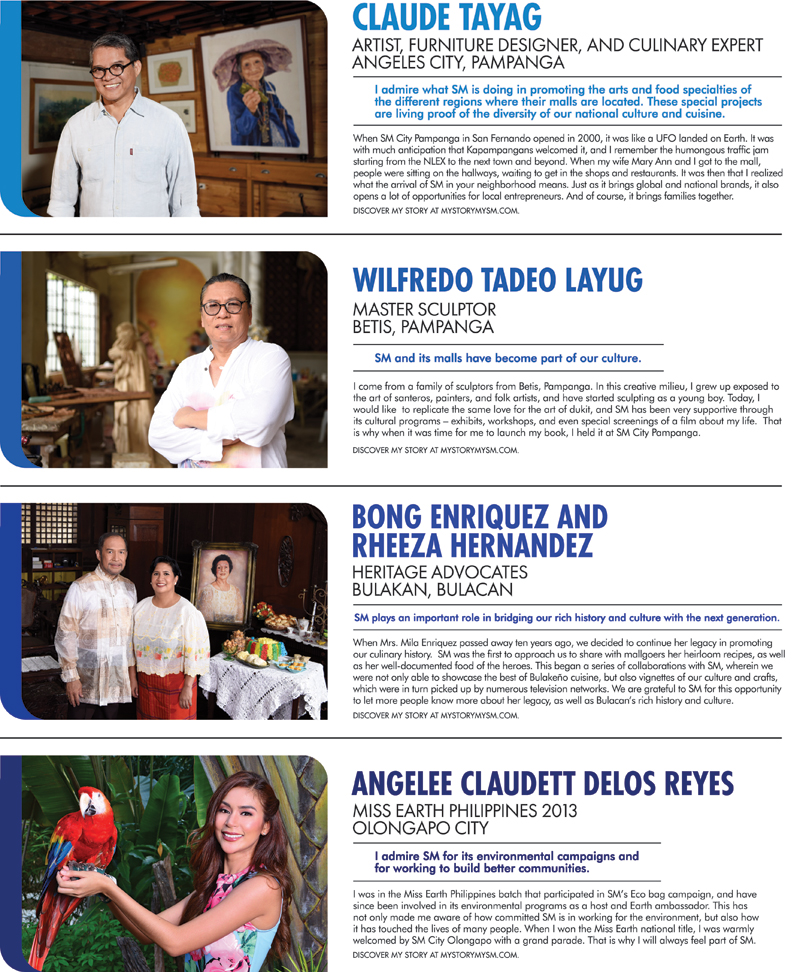 Discover our stories at www.mystorymysm.com.