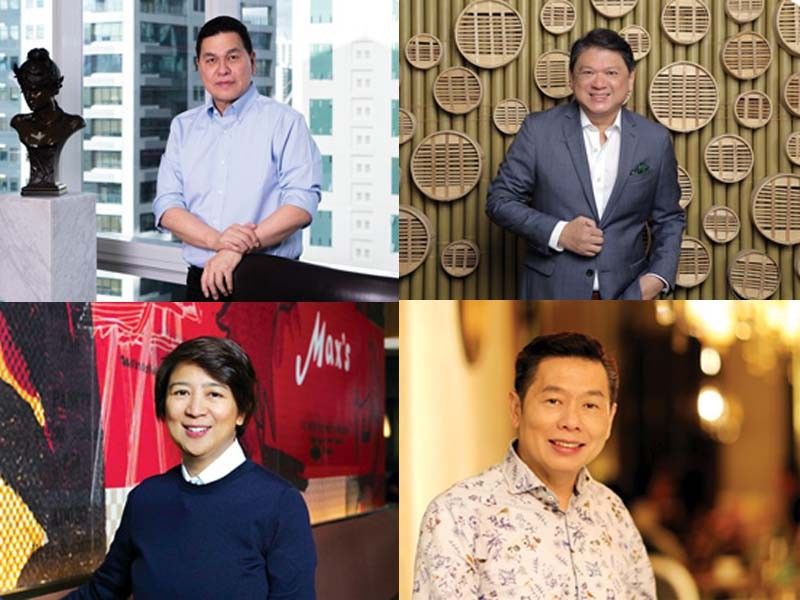 Clockwise from top: Ben Chan, Rikki Dee, Sharon Fuentebella and Johnlu Koa.
Released
My story, my SM: The lives touched in its 60 years of business
(philstar.com) - August 12, 2018 - 12:00am
Beyond business at SM
The movers behind some of the country's best-loved brands, their Entrepreneurship 101 stories and their growing business with SM.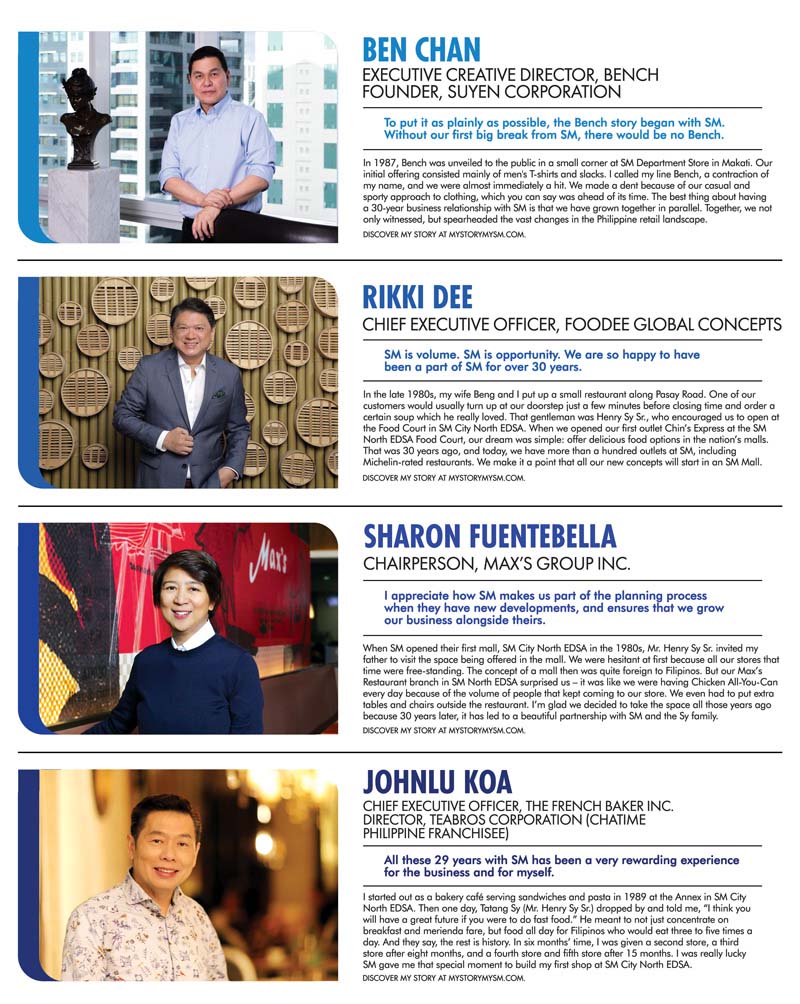 Discover our stories at www.mystorymysm.com.