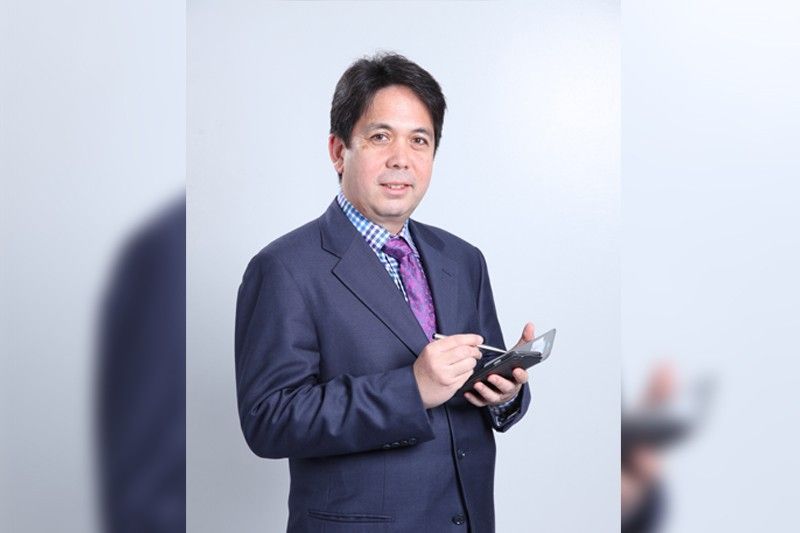 MediCard is the trusted partner of renowned brands, large businesses and organizations whose large numbers of employees have come to rely on the HMOs vast network and services.
Released
The face of primary healthcare now: MediCard Philippines
MANILA, Philippines — A healthy, robust and energetic workforce is vital to achieving success. No matter how big or small a corporate organization or business enterprise is, the health and wellness of each individual is a key determining factor.
Healthier employees miss work less, commit mistakes less and are more productive overall. Not to mention healthy workers are more motivated to stay at work, recover from sickness quicker, and are at less risk of long-term illness.
Maintaining good nutrition, regular exercise, and observing proper work-life balance are all good fundamentals, but unfortunately it is not enough. When a sudden illness or medical emergency befalls an employee, companies rely on a partner health maintenance organization (HMO) for essential health services.
Founded by doctors, run by doctors
In 1987, Dr. Nicanor D. Montoya and his colleagues from distinguished medical centers in the country, expressed concern at the ability of working people to pay for quality health care. Their group pooled their resources and banded together to establish MediCard. The founding principle was that, if a person could just put away P1 per day, that person could eventually afford hospitalization, if the need arises.
MediCard Philippines Inc. (MediCard) president and CEO Dr. Nicky Montoya explains, "As the only HMO founded and run by doctors, Medicard's plans are recommended and approved by industry experts on board so that clients are assured of right diagnoses, correct lab tests and truthful treatments. With the owners being in the medical profession, more attention is given to service. Having medical professionals in charge means Medicard is more aware of the changing healthcare needs of its clientele as well as the latest developments in medicine."
Trusted health partner
Today, 31 years later, MediCard is the trusted partner of renowned brands, large businesses and organizations whose large numbers of employees have come to rely on the HMOs vast network and on services of primary care physicians, specialists, hospitals, clinics and other healthcare facilities.
"With more than 800,000 clients nationwide, MediCard quality service delivery coupled with its dedicated people and equally dedicated accredited providers are indeed instrumental in the company's growth over the years," Montoya shares.
"Our number of members is increasing. Now, we have over 41,000 accredited doctors, over 1,000 accredited hospitals and clinics, more partner institutions. We are opening another free-standing clinic within a year. With a robust network of healthcare providers, we are hopeful that MediCard is able to provide quality health care to more Filipinos regardless of their geographical location nationwide. It embodies the products that we offer, the workforce, the leadership, and customer service," he conitnues.
Better services that improve lives
Realizing the importance of affordable and quality holistic medical insurance, MediCard ensures the ready accessibility of its services to the Filipino people by constantly introducing new products.
Recently, MediCard launched "Healthcheck" a product which provides members with one-year coverage of unlimited check-up sessions with MediCard's primary care physicians and some specialists. Offered for just P500, it includes an annual physical examination and 20-percent discount on laboratories and diagnostics that can be availed of at MediCard free-standing clinics.
Harnessing new technology, the new MediCard Access Express (MACE) App allows seamless and faster transactions through non-terminal based mobile platforms such as Android smartphones or tablets. To easily request for an LOA for your diagnostic tests from the comfort of your own home, office or using your mobile phone, planholders can use the MediCard Online LOA.
Another industry first is its introduction of MyPocket Doctor. MyPocket Doctor is a telemedicine application by MediAxes that helps short-circuit the process of diagnosis for its members. It acts like MediCard's "concierge" that allows online medical checkups and consultations with just a few clicks of a button.
While MediCard enjoys the trust and confidence of its growing clientele, the president expresses his excitement on future growth prospects. "According to statistics, only 10 percent of the Filipino population enjoy the benefits of HMO coverage. So while more people are more aware on the importance of having an HMO, we are excited about creating and delivering value to customers at the highest level possible. Being in this industry is quite challenging, yet fulfilling, to stay relevant to the needs of our customers," Montoya concludes.