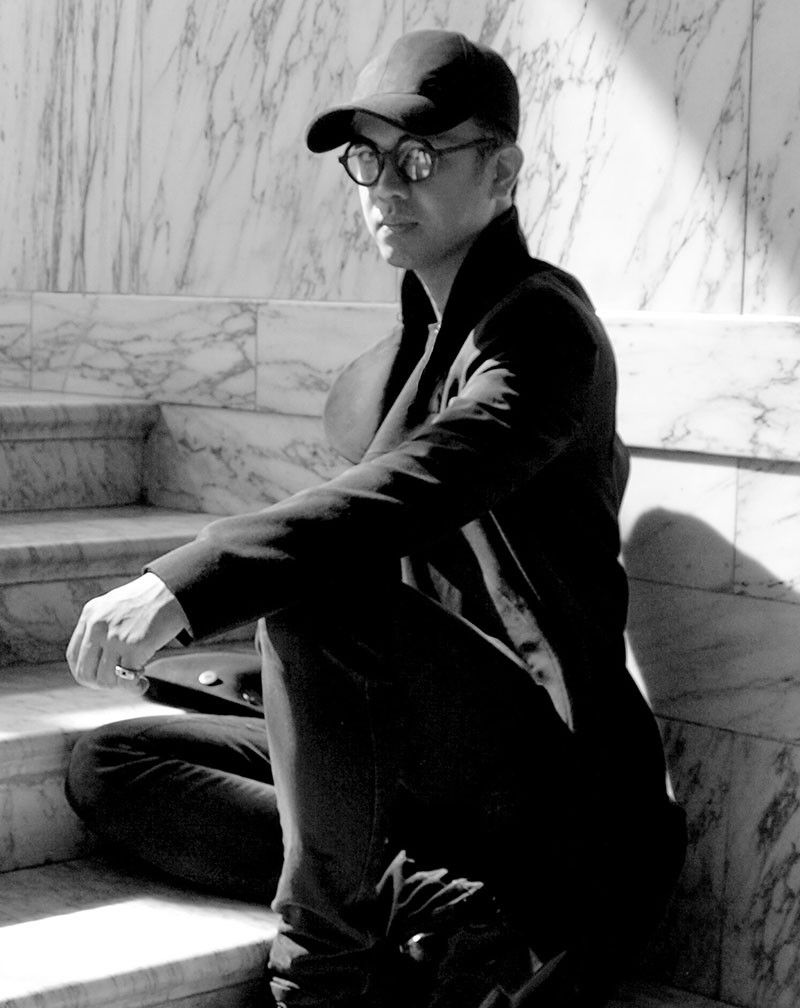 Globally acclaimed fashion designer Lesley Mobo: "My vision is to create a diverse, well-rounded group of students equipped with innovative skills and the imagination to stretch themselves in whatever career in the fashion industry they go into, whether it be design, merchandising, buying, styling or business."
Lesley Mobo opens a fashion school
'In this country we have way too many fashion bloggers and social media influencers. No youth culture movement, what we get are just endless selfies and pouting.'
Every year sees a fresh crop of fashion design talents, but how many of them turn their ideas into viable careers, not to mention break out of the local fashion scene to make it globally?
One fashion designer who's crushed it on all fronts is Lesley Mobo, the Aklan-born designer who made a splash in London and won the Emilio Pucci Award for his graduate fashion collection, went on to become head designer at Harrods, and was named among the "Who's Who in Fashion" alongside Giorgio Armani and Coco Chanel in 2014.
Epitomizing success on all levels, Mobo wants more young Filipino designers to be able to reach such heights.
"I'd considered opening an initiative like the New Generation in London or the CFDA Fund in the US, both initiatives which offer young designers mentorship, support and showcasing opportunities," he says. "But everyone pointed out that the obstacle is finding enough talent of sufficient caliber and imagination that would fit the brief."
How to hurdle such an obstacle? Nurture your own talent from the ground up. Mobo knows the value of a good fashion education, having studied at London's Central Saint Martins, an art and design school that's produced household names like Alexander McQueen, Stella McCartney and John Galliano.
"There are far too many people working in the industry that are not fully qualified or properly trained," he observes. "Today everyone wants to work in fashion but are missing out on the development of industry awareness and practice. All the parodies, unsatisfactory blogs and social media have helped to destroy it also because everybody thinks fashion is attainable."
To give aspiring designers both the skill set and mindset they need to truly succeed in the world of fashion, Mobo has partnered with MINT (Meridian International) College, a creative, non-traditional school specializing in business, arts and technology education, to open the MINT Fashion School this August.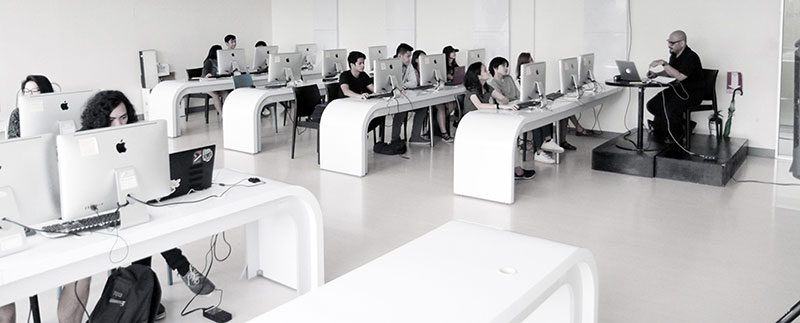 iSchool: The MINT Fashion School will focus on the four "I"s: innovation, individuality, independence and imagination.
"The mission statement will focus on the four 'I's: innovation, individuality, independence and imagination," he says.
We spoke to Mobo about what this "incubator" of creative talent has in store:
The Philippine STAR: What will make your school different from the existing ones in the Philippines?
Lesley Mobo: I might get arrested if we put it in print.
The truth is everyone is not equal and we want the problem to focus on that. We want them to demonstrate originality in the application of knowledge, techniques to creative problems.
There's a growing generation out there that thinks that going through education is like ticking a mark, a checklist or bucket list. Our advice is please stop following the mark, stop jumping through same holes, which is basically what education has become. That is completely the opposite of how we want the students to think. We want to change the way they think.
What are the flaws/needs in the courses available here?
I think the problem is not just in the existing courses available in the country.
I think we have to look at it on a bigger picture on how education has become.MINT mood board: At the MINT Fashion School, the presentation of new and ongoing
work includes research, sketchbooks, mood boards, and toile or finished garments.
Images from @mintfashionschool on Instagram
Here's to a generation that doesn't know what to do after graduation. They've been in education for such a long time (since four to five years old) that they don't even know how to deal with the real world and how to deal with real problems. (At MINT), students are allowed to make mistakes and have fun at the same time; we only celebrate individuality. There is no such thing as a bad idea as long as you can argue and defend it. This is a fashion school where a student can instigate a debate and argue and say, "McQueen is ugly" in their dissertation.
Will the MINT Fashion School have a similar curriculum as your alma mater, Central Saint Martins? What is it about that school that enables it to produce the best designers?
I think the point of difference of Saint Martins is that they educate, mold and market their graduate students to be leaders in fashion. While other fashion schools are busy focusing on teaching their students to sew and cut a perfect miniskirt, Saint Martins education focuses strongly on creating and generating new ideas. In a fast-paced fashion industry, staying relevant is only through having new ideas. Everyone is measured on their ideas —that's where the money is. The fashion industry and its complexity requires a lot of ideas and Saint Martins has created a perfect model of education for that.
What did you learn there that proved invaluable to your career?
My tutor has always told me that "at the top of the industry everybody is talented and kind, and that's how they got there," and that is true.
Who are the fashion industry practitioners who will be teaching at MINT?
There will be a lot of practitioners from the fashion industry teaching in the school but unfortunately we are not going to focus and advertise on "the who's who" in our faculty.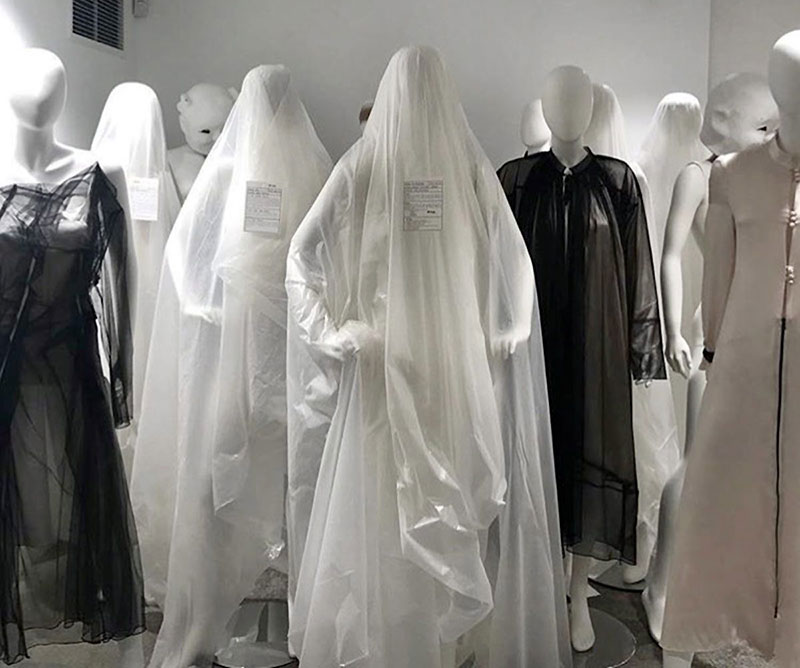 MINT mood board: At the MINT Fashion School, the presentation of new and ongoing work includes research, sketchbooks, mood boards, and toile or finished garments.Images from @mintfashionschool on Instagram
And you too, will teach, right? How hands-on will you be?
There's still a group of students out there that think they're coming to be taught by me from Monday to Friday, 9 a.m. to 6 p.m., which is wrong as they're coming to be taught by a great course team we have assembled. They have to do their work first; it's only when they do their own work that I can help, give direction, critique and advise them. We have already listed a lot of exciting industry talks, forums and projects for them to work on. We are also considering inviting professional/industry people from Europe to lecture on some specialized subjects. There's also a possibility of a scholarship program on its way; we are already working very hard in partnering with the right people to put this in place very soon. We hope that the scholarship/grant will enable any high school teacher in the barrios to encourage some young, bright kid to go study fashion.
Will there be a tie-up with fashion establishments here and abroad so students can have a practicum?
The work experience/industry placements are a crucial part of the whole exercise because it provides a further knowledge of the industry, techniques of working methods and a certain rigor required in design and business. We will help and guide each student when it comes to obtaining the necessary work experience they'll be needing, may it be locally or abroad.
How about job recommendations after graduation?
The final year will be the most exciting part of it all. The school will be setting up a portfolio exhibition of their works and a graduation show open to both potential employers and press. We are hoping by then we have already set up all the necessary fashion support and initiatives needed to be able help them launch their brands, businesses or even set up their first professional fashion shows or exhibitions.
So the idea of support does not just stop at the fashion school; ultimately we wanted to create a fashion hub that bridges fashion students and fashion professionals working harmoniously in one place.
With your busy work sched in London, and all your global accomplishments, what made you decide to do this?
It's my way of giving back. Before this I was offered a job to help set up a fashion school in Maldives, which I gracefully declined. Honestly, I grew up on an island (on the beach); why help them do it there when I can do it here in the Philippines?
If we can initiate and create a local talent marketplace at the center of the fashion ecosystem here in the Philippines, then everyone will benefit. If we can identify what is unique about us, then we can easily reshape our identity, improve what we have and probably in the future there will less Filipinos leaving the country for work abroad.
How do you view the current fashion industry in the Philippines?
The fashion industry in this country needs a lot support; it needs a proper investment.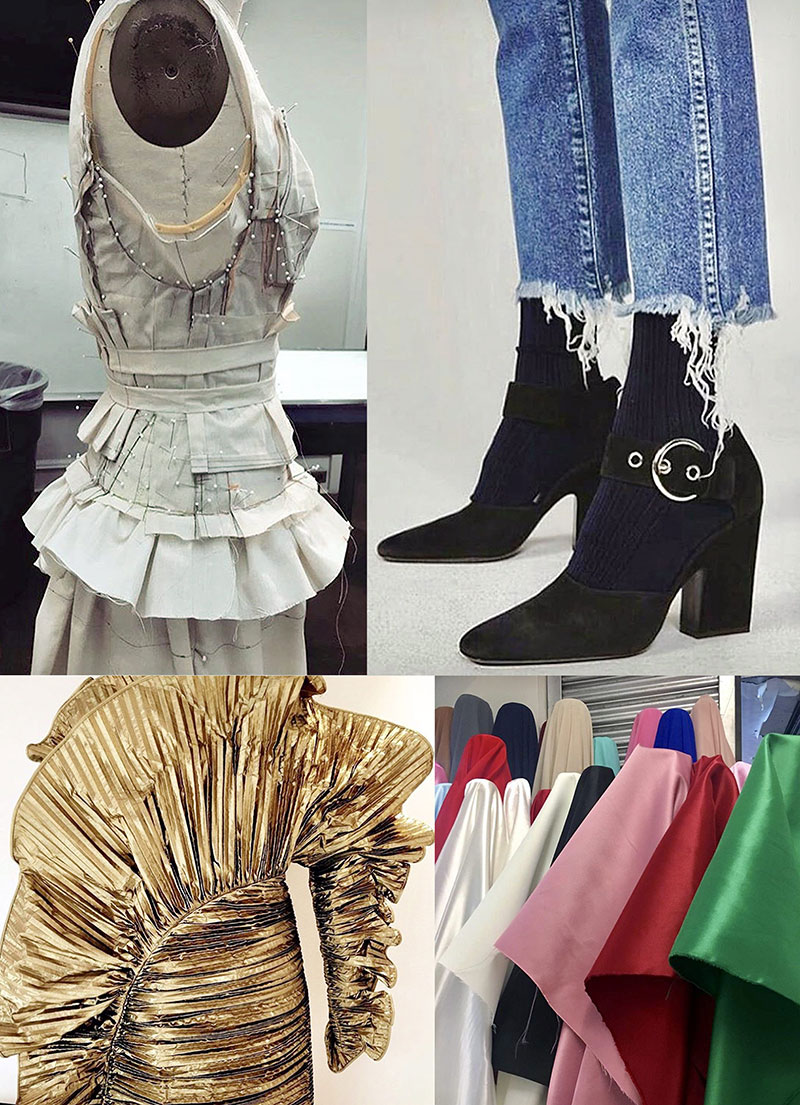 I'm intrigued by your statements that fashion has become too fashionable and attainable. Should fashion be unattainable?
What is fashionable and what is not fashion will always be debatable. AirPods nowadays are considered fashionable, yet it's not really classified as fashion. Even if we say Giambattista Valli has designed a new iPhone case in ten color ways to go with a laptop, still it's not related to fashion. Traditionally fashion should be all about clothing or related to clothing, but then again you see fashion has become a much wider spectrum than that these days.
Should fashion be unattainable? Fashion is always about the "next thing." The nature of how the business is conducted and the way our industry is structured is so unattainable, therefore it should be unattainable. Fashion is primarily programmed for gluttony/greed in such a way that we should be wanting for more. It's an industry that initiates and creates needs for the consumer. In a way it's stupid because we occasionally see all the colors and trends we just saw a season ago back in the next forecast when you visit exhibitions like Premier Vision, except that they've just changed the name or regrouped it into different color sections. It's a vicious circle that ultimately needs readdressing.
How have blogs and social media helped destroy fashion?
In this country we have way too many fashion bloggers and social media influencers. If you notice they don't really like fashion. Yes, they are clutching Birkin bags in five color ways, but they won't be able to tell you who styled the photo or which photographer did the fashion cover of a magazine. Absolutely tragic. I don't think many of them here today are vaguely interested in fashion. Perhaps because there's not much going on? No youth culture movement, what we get are just endless selfies and pouting.
What is your wish for the industry?
My wish is for the youth. Ultimately they can make the change we want for this industry. I wish that we will see more kids in the future going into creative studies in higher education. The word "creativity" in our country tends to be applied to artistic endeavors. But we must remember divergent thinking is an essential part of everyday life. We all have creative potential. I hope that someday this nation will achieve its full creative and economic potential and that creative and arts education will rightfully be seen as central to making this happen.
* * *
The MINT Fashion School will open August 2018. For application, admission and further inquiries contact MINT College at telephone 551-9651, 551-9655 or 551-9650, website www.MintCollege.com. Temporarily the campus location will be at 1030 Campus Avenue, 2F CIP Building, McKinley Hill, Taguig City. Follow @MintFashionSchool on Instagram.